Riga for children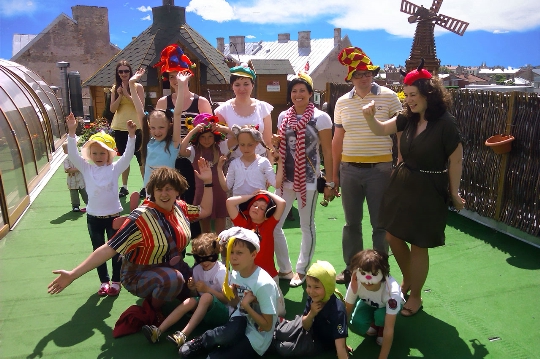 Riga is a European city with beautiful architecture and many historical monuments. This ancient city attracts thousands of tourists every year. Is it worth going to Riga with children? What the smallest travelers might like here?
City of museums
There are many museums in Riga:
Museum of the History of Riga and Navigation
Museum of aviation technology
War museum
Riga Motor Museum
Railway museum
Firefighting Technology Museum
Museum of the History of Medicine
Museum of Nature
Sun Museum
Porcelain Museum
 Some of them hold master classes for children and adults. For example, in the Riga Open Air Museum, you can go to craft workshops and make souvenirs with your own hands. In the Museum of the Sun, they propose to paint the sun amulet. In the porcelain museum, you can create your own porcelain souvenir or paint a ready-made one..
Boys will love the War Museum. And in the fire museum and in the museum of aviation technology, you can touch the exhibits: try on a firefighter's helmet, swing a pump, or get on a plane.
In the Nature Museum you can learn about the flora and fauna of Latvia. Here you will find not only stuffed animals and fossils, but also interactive exhibits. You may be lucky enough to get to one of the temporary annual flower shows.
Entertainment
From entertainment in Riga there are several game rooms with carousels and slot machines. All of them are located in shopping centers. There are simulators of racing, karting and mazes here.
In Jurmala, just a 20-minute drive from Riga, there is a water park. Here, too, you can have fun with children. In the summer, all the slides are open, in the winter there are only seven slides of the indoor pool..
In Riga, you can even go to the puppet theater with your children. For kids and schoolchildren, performances are staged here in Russian.
Parks
There are many beautiful parks in Riga. Here you can just walk with the children and feed the ducks, or you can rent bicycles or roller skates and go for a ride with the whole family. You can even go on a boat trip in one of the parks. The Riga Zoo is located in Mezaparks. And the Botanical Garden has a tropical climate all year round.
Observation Decks
What else may interest children is the observation decks in Riga. There are several of them here. One is located in the Church of Peter at a height of 72 meters. The other is in a shopping center. The third is in the building of the Academy of Sciences. The highest platform is located in the Riga TV Tower. Its height is 99 meters.
Photos