Wines of Montenegro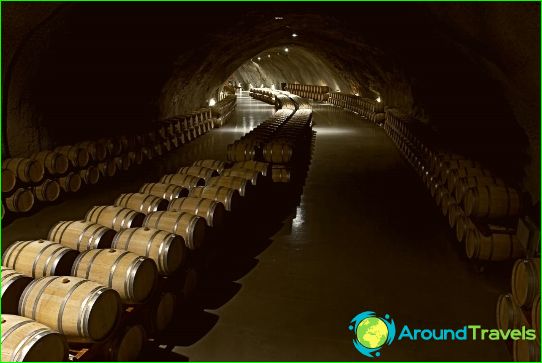 Montenegro is called the ecological reserve of the Old World. Here, not only the pristine forest lakes and reserved beaches have been preserved, but also the thousand-year-old traditions of winemaking. Modern Montenegrin winemakers cherish the secrets of fathers and grandfathers and pass them on to their children, and Montenegrin wines are famous for their special color and aroma..
The most important and valuable Montenegrin grape variety, according to the old tradition, grows on plantations in the shape of a cross. It is called Krstach and it is its fruits that are blended to obtain the famous wine from Montenegro..
History with geography
The center of Montenegrin winemaking is located in the vicinity of the town of Crmnica. It is here that all participants of wine tours to Montenegro strive. The best wineries are concentrated in Crmnica, many of which are more than one hundred years old. Vranac grapes are also grown on the local slopes. The Serbian word means "black horse" and this is the color that the bunches of berries acquire by the time the harvest begins. The authenticity of Montenegrin wine produced from the Vranac variety can be determined by its lilac shade and harmonious, luxurious bouquet of taste. During two years of fermentation, Vranac wine is enriched with flavors and aromas of oak barrels, thanks to which this brand was included in the list of the hundred most exquisite world wines.
Knights of Wine
Crmnica plantations can boast not only wines, but also the people who produce them. In the region, the title of Knight of Wine is awarded to the best winemakers. The first holder of such a title was Miyo Ulama, where you can take a fascinating excursion to the plant. The Knight of Wine produces his signature drinks in keeping with age-old traditions. His wine matures only in oak barrels, and for tasting Millau offers not only wines, but also homemade smoked ham or game.
Podgorica has its own knights of wine. White varieties are produced here, including the popular "Krstach" from those same plantations in the shape of a cross. The wine has a delicate taste and a rich bouquet of aromas, among which citrus, peach, and nutmeg are guessed. Its color reminds romantics of molten flower honey. The price for "Krstach" is quite affordable and allows even people with very moderate incomes to buy wine..
In Montenegro, it is rightly believed that a glass of good wine is the surest way to win over your interlocutor and get to know your companion. That is why wineries and wines of Montenegro are one of the main components of the excursion program for every real traveler..
Photos