Suburbs of Krakow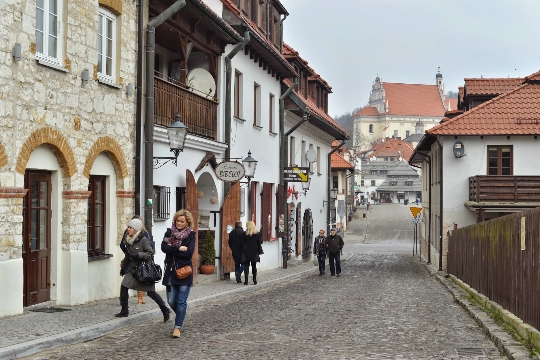 We can definitely say about Polish Krakow that it is worth seeing it at least once. Describing the sights of this ancient and one of the most beautiful cities on the planet is a thankless task. Its history is full of various events, each of which is reflected in the architectural appearance of Krakow's quarters and squares. Many attractions are concentrated in the suburbs of Krakow, and therefore it is worth taking at least a few days for a trip here..
The lists include
This suburb of Krakow was founded in the first half of the 14th century to protect the southern approaches to the city. Kazimierz got its name in honor of the then Polish king Casimir III. In the 15th century, Jews began to settle it, and over time Kazimierz turned into a Jewish quarter. It was here that the famous film "Schindler's List" was filmed, based on real events that happened during the Second World War..
The architectural monuments of this suburb of Krakow are included in the UNESCO World Heritage List. The ablution site of the Great Mikvah has been preserved since the 16th century, and the synagogue of Covea Itim le-Tora has been decorating the city since the first third of the 19th century..
The best organ in Krakow can be heard in the Church of St. Catherine, and the magnificent painting "Adoration of the Magi" by the court artist Sigmund III can be seen in the Church of the Corpus Christi.
Wieliczka Salt Mine
This small suburb of Krakow is famous for rock salt mining here since the 13th century. Today, the former salt mine houses a museum, the exposition of which gives an idea of ​​the development of mining technology over the course of seven centuries. The site is under the protection of UNESCO, and the first tourists in Wieliczka appeared in the 15th century! The upper level of the salt mines is located at a depth of more than 60 meters underground, and there are nine such floors in total. At the same time, the total length of mines exceeds 300 km, of which only a hundredth part is accessible to tourists..
Huge caves dug into salt rocks look like city blocks. The mines have an underground chapel of the Holy Book with salt sculptures and an altar, decorated with luxurious salt crystal chandeliers. Built at a depth of more than 100 meters, this chapel shows visitors a salt copy of the "Last Supper" by Leonardo da Vinci.
The Nicolaus Copernicus camera appeared in the 19th century and its main attraction is the monument to the famous Polish astronomer. In the chamber in honor of Casimir the Great, guests are greeted by a bust of the king who issued a decree on the regulated mining and trade of salt.
Photos