Children's camps in Nizhny Novgorod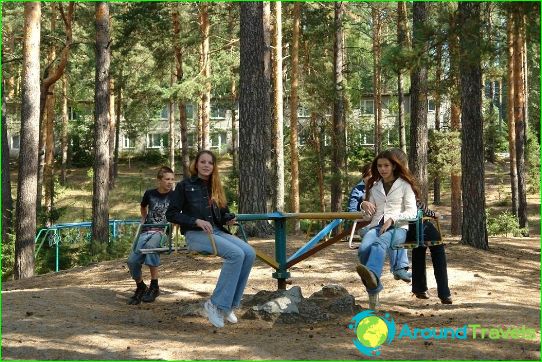 Rest in Nizhny Novgorod can be cultural and educational, health-improving, winter and summer. There are many boarding houses, recreation centers and camps near the city. The lands of the Nizhny Novgorod region are spread along the banks of the Volga. They are located in different natural areas. One part of the Nizhny Novgorod region is located along the right high bank (Volga Upland), and the other part - along the left low bank (Trans-Volga region). Therefore, the territory is distinguished by a varied landscape. Young tourists are offered excellent conditions for recreation.
Health tours in sanatoriums and camps are designed mainly for the summer. The climatic conditions of the Nizhny Novgorod region cause short but warm summers and long cold winters. The climate in the Right Bank is warmer than in the Volga region, which is especially noticeable in summer.
What attracts rest in Nizhny Novgorod
Children's camps in Nizhny Novgorod are becoming especially popular with the arrival of summer. During school holidays, children are happy to relax in health and sports camps. The region is located in the center of the European part of Russia. This contributes to the growing popularity of Nizhny Novgorod camps and sanatoriums. They are visited by guests from major Russian cities such as St. Petersburg and Moscow. But the natural resources of Nizhny Novgorod are known far beyond the borders of our country..
The city is famous for its long history. It has existed for over 800 years! During this time, many interesting events took place in Nizhny Novgorod. Convenient geographical position and mild continental climate are factors that contributed to the rapid and stable growth of the city's population. It has always been a major cultural, economic and transport center of the country..
What camps are there in Nizhny Novgorod
There are many different children's centers and camps in the city. City day camps open at every school. There are more than 11 specialized and 18 health camps in Nizhny Novgorod. During rest, schoolchildren are engaged in a variety of activities. They study in hobby groups and sports sections, visit sights and natural monuments. About 40 million rubles were allocated from the city budget for the operation of day camps in 2014.
Children's camps in Nizhny Novgorod function according to different programs. Many parents purchase vouchers for language, sports, health and themed camps. There is a military-patriotic camp in the city, created for difficult teenagers from 12 to 16 years old. This project won first place in the All-Russian competition of targeted municipal programs.
Photos of children's camps in Nizhny Novgorod