Excursions in St. Petersburg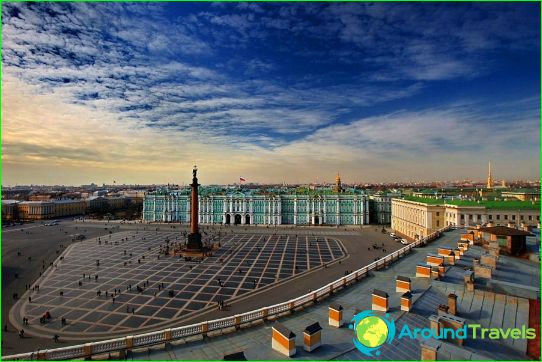 St. Petersburg is one of the most interesting and wonderful cities in Russia. Most of the tourists who are lucky enough to be here, celebrate the true pleasure of the trip. All excursions in St. Petersburg allow you to plunge into the past, enjoy the wonderful architecture and understand how important St. Petersburg occupies in Russia.
Walking tours
First of all, you should find out what sightseeing tours are held in ancient St. Petersburg. A walking tour can become the beginning of acquaintance with one of the best cities in Russia. During the walk, you can fully experience the spirit of the city and enjoy its atmosphere. Most local companies offer this opportunity to all tourists. It is important to take into account that the cost of ordering an excursion starts at 1000 rubles per person. You can not only visit significant places in St. Petersburg, but also learn interesting facts, understand what is remarkable about the city. Interesting stories will allow you to fully feel the closeness with Peter, because he is ready to discover different facets.
Special excursions
St. Petersburg is one of the most interesting cities for tourists, as it has numerous attractions. So, what options are capable of being of true interest?
Walking along rivers and canals. «Business card» St. Petersburg recognized rivers and canals from which the familiar urban architecture opens up in a special way. You can be sure that every river tram or boat that will be offered to you has a high level of comfort. In this regard, you can safely agree to an excursion offer. However, the ability to navigate is only present during a certain period. River walks start at the end of April and end at the end of October. In this regard, the excursion offer turns out to be invalid in winter, when St. Petersburg looks harsh, but at the same time it is a true winter Russian city. It is important to note that the brightest impressions can be obtained in good weather. The duration of the excursion is one - one and a half hours.
Excursions to palaces. St. Petersburg is famous for the Mariinsky Palace, Marble Palace, Yusupov Palace and Peterhof. Acquaintance with these sights should definitely be included in the excursion program.
«Unformatted» tours. Do you want to visit unusual places of St. Petersburg? In this case, you can go for a walk along the rooftops and abandoned industrial zones, visit the best nightclubs in the city. Discover the city for yourself by choosing these programs!
Do you want to understand how attractive St. Petersburg is? You will be able to appreciate the city, but this will definitely require several tourist trips, distinguished by a carefully thought out program.!
Photos of excursions in St. Petersburg