Airport in Yaroslavl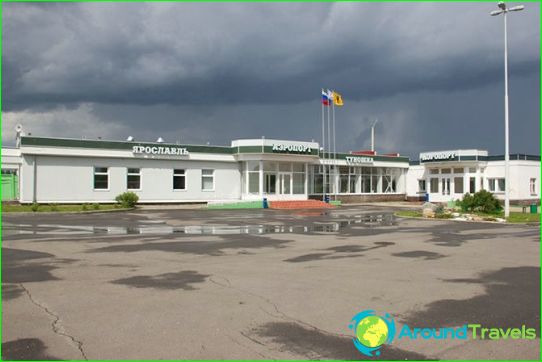 Tunoshna - the international airport in Yaroslavl was created on the basis of a military airfield that was disbanded in the late 90s. After the reconstruction, cargo and passenger terminals, a customs inspection post were created here, the runway was strengthened, the length of which today is three kilometers..
Until the mid-2000s, the airline served mainly local airlines. However, the onset of the crisis did not allow him to develop in this direction. Domestic flights connecting the regional center with remote areas have stopped. Currently, the airport serves air links to Moscow and St. Petersburg, as well as seasonal charter flights to popular tourist countries. The passenger traffic of the airport is just over ten thousand people a year.
Services
A small but rather cozy Tunoshna terminal provides a full range of services for comfortable passenger service. For relaxation, there are the usual waiting rooms and lounges of superior comfort, there is a mother and child room, a playroom for children. There is free Internet on the territory of the terminal, round-the-clock security is provided. Free parking is provided in front of the building.
The hotel is located a kilometer from the airport «Astra Park», including about 40 cozy rooms. The hotel has a conference room, bar, restaurant.
Transport
A city bus runs regularly from the airport on route No. 183A, «Airport - Bus Station - Bragino». From Bragino, the bus goes back to the bus station and then goes to the airport. The duration of the journey from the airport parking lot to the city center by regular bus is 30 - 40 minutes, the frequency of movement is about an hour. The movement of regular buses towards the airport starts at 05:50 a.m. and ends at 18:55 p.m., in the opposite direction buses run from 6:40 a.m. to 7:45 p.m..
You can use the services of a city taxi. Here they are represented by about seven transport companies. You can order the service by phone, directly from the plane, while still in the air, or take a taxi in the parking lot in front of the terminal building.
The taxi fare to the city is about 500 rubles, depending on the distance of the destination. The price for the service in various carrier companies is approximately the same.
Photos of Yaroslavl airport