Prices in Pattaya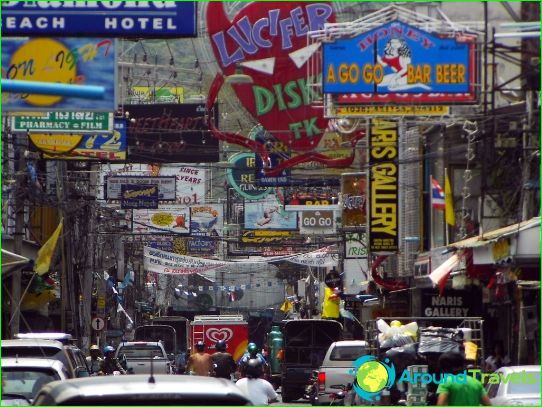 Pattaya is one of the most popular resorts in Thailand. This place attracts with its beaches, attractions, bars and go-go dances. Different people come here to make the most of the entertainment. Prices in Pattaya are lower than in other areas of Thailand. However, the local beaches do not have such high standards as the rest of the resort areas of the country. Despite this, tourists tend to rest in Pattaya. After all, it is easy to get here, and to rest is cheap. Pattaya serves over 5 million holidaymakers every year.
Prices for basic services
Pattaya offers the widest range of entertainment and food choices. The resort is popular for its beaches, shopping, nightlife and entertainment. Tourists are engaged in all types of water sports: jet skiing, scuba diving, sailing, windsurfing, etc. In addition, horse riding, shooting, golf, go-karting, etc. are available to holidaymakers. The first windsurfing lesson can be obtained free of charge. A three-hour course costs 1,000 baht. To Russians, prices in Pattaya seem low. For a good dinner in a cafe, you will have to pay no more than 300 rubles. Ride on a tuk-tuk costs 10 rubles. An air-conditioned taxi will cost 200 rubles, and a motorbike - 50 rubles. Excursions in Pattaya also have affordable prices..
The rental price depends on the length of your stay. Payment is charged on a daily, monthly or weekly basis. You can book a car daily. The price will depend on the car brand. For example, an old model Honda or Toyota costs about $ 25 or 900 baht..
The main expenses of a tourist in Pattaya:
food in a cafe - 300 baht per day;
alcoholic drinks - 200 baht;
fruit - 50 baht;
entertainment - 1000 baht;
excursions - 1500 baht;
taxi - about 500 baht.
Thus, one tourist spends approximately 3000 baht per week..
Accommodation in Pattaya
Most of the resort is formed by hotels, inns and resorts of various levels. Rooms can be booked in advance or rented after arrival. The cost of services in a hotel depends on its prestige, area, level of comfort and degree of proximity to the beach. The cheapest rooms are offered by Citin Garden Resort. You can stay there for $ 20 per day.
Tourists who come for a long time rent a separate apartment: a small house, an apartment in a high-rise building or a villa. Double room with fan can be rented for $ 10 per day. The Ma Maison Hotel charges $ 30 for a standard room. Renting a room in the ancient castle Golden Cliff Resort, located on the seashore, is really for $ 150 per day. A room for two in the five-star Hilton Pattaya hotel costs from $ 160.
Photos