How much to fly from Antalya to Moscow?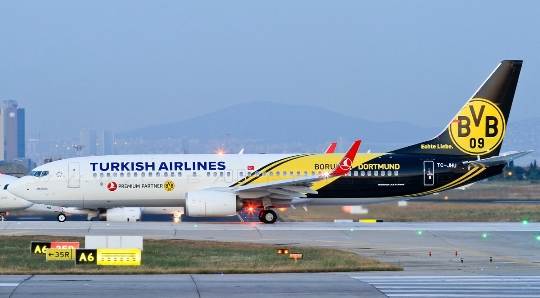 In Antalya, you examined the medieval ruins, diving, rafting and sailing, admired the Hadrian's Gate, went on excursions to the Duden waterfalls, relaxed on the Konyaalti beach, spent time in the Dedeman water park? But the vacation is over and it's time to fly to Moscow?
How long is a direct flight from Antalya to Moscow?
Direct flights on the Antalya-Moscow route are available at the height of the tourist season (flights depart almost every 30 minutes - 1 hour). The flight in the direction of Antalya-Moscow (cities are 2200 km distant from each other) will take about 3 hours. So, using the services of Aeroflot, you will land in Moscow after 3.5 hours, and if you go on a flight with Turkish Airlines, you will be home in 3 hours 10 minutes.
As for the air ticket price, it will be at least 13,000 rubles..
Flight Antalya-Moscow with a transfer
On the way to Moscow, you may be offered to make transfers in Istanbul, Munich, Dusseldorf, Berlin. If you intend to connect in Istanbul or Ankara ("Turkish Airlines"), your flight will end in about 7 hours, and if the stop is planned in Stuttgart ("Condor"), then you will find yourself in your homeland in 10 hours.
Choosing an airline
The following airlines operate flights in the Antalya-Moscow direction (they carry passengers on Airbus A 318, Boeing 737-500, Airbus A 321-100, Boeing 767 and other aircraft): "Turkish Airlines"; Aeroflot; Pegasus Airlines; "Utair", "Belavia", "Transaero" and others.
Passengers are sent to Moscow at Antalya Airport (AYT). Here, with any question, you can contact the information desk staff (questions can even be asked via video link), who speak English, German, Russian and other languages, as well as take luggage carts (free service), exchange currency (there is an exchange office), satisfy hunger in one of the cafes and restaurants (Millennium Caf, Sbarro Express, Park Caf, Burger King), use a luggage room (paid service), the services of Garanti Bank and duty-free shops.
As for vacationers with children, the airport provides them with a mother and child room and a playground with swings and slides (you will find it in the second terminal).
Things to do on the plane?
During the flight, you can not only solve crosswords and read literature, but also carefully think over which of your friends and relatives to please with souvenirs from Antalya in the form of gold jewelry, fur and leather goods, handmade carpets, oriental sweets and spices, Turkish coffee, jams from rose petals, olive soap.
Photos