Excursions in Kemer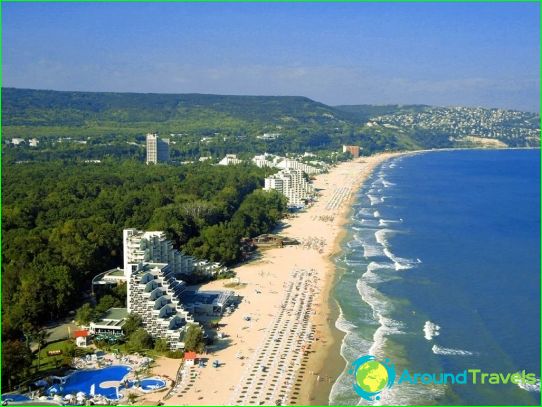 Kemer is a famous Turkish resort town located on the coastal strip between the sea and the majestic mountains. Excursions in Kemer let you understand how amazing Turkey is. Tourists have a great opportunity to visit the best nightclubs and fine dining, do shopping and see famous landmarks.
Sightseeing excursion program in Kemer
Kemer is a city built especially for tourists. In this regard, in this resort, the national Turkish flavor is less noticeable than in other regions of the state. However, the local architecture and picturesque nature deserve special attention..
What attracts Kemer?
Sightseeing tours in Kemer become for tourists only a starting point in acquaintance with one of the best resorts in Turkey. Subsequently, you should pay attention to the best attractions.
Aqualand.
Aqualand is the most famous water park in Turkey. The area is over 60 thousand square meters. Aqualand is designed for six thousand tourists. The water park attracts people who have come to rest in Kemer, because the trip will take only twenty minutes, during this time you can overcome seventeen kilometers. Aqualand is located in the open air and is distinguished by a variety of water attractions, among which there are both ordinary and amazing ones, designed for extreme lovers. There are swimming pools on the territory of the water park, in each of which you can enjoy swimming. If you wish, you can visit the dolphinarium, which hosts performances with the participation of various marine animals. A day spent in Aqualand is sure to be remembered.
Fishing and picnic in Ulupinar.
Ulupinar is an ideal place for every tourist who dreams of combining beach holidays and fishing. Take the chance to go on excursions to the best fishing farm, because during your vacation you can swim in the pool and fish for trout. Each tourist receives tackle and bait for free. After fishing, the chefs will prepare delicious fish on the grill. Imagine how delicious a dinner made with freshly caught fish will be! A trip to Ulupinar is the best opportunity to spend an interesting day in nature.
The top of the Tahtali mountain.
Mount Tahtali is located in the vicinity of Kemer. Its height is 2365 meters above sea level. From the top of Tahtali, a wonderful panorama opens up over the whole of South Turkey. Just imagine: steep mountain slopes, pine forests, sea and bright sun ... You cannot forget such a rapprochement with nature. The Olympos cable car, built with the assistance of Doppelmavr, a leading company in the construction of cable cars, is equipped for a comfortable and safe ascent. Olympos is a technical landmark, as it is one of the longest cable cars in the world..
Kemer is a small but wonderful resort, from which you should start a close acquaintance with Turkey.
Holidays in Kemer

Photos of excursions in Kemer