Turkey Outlets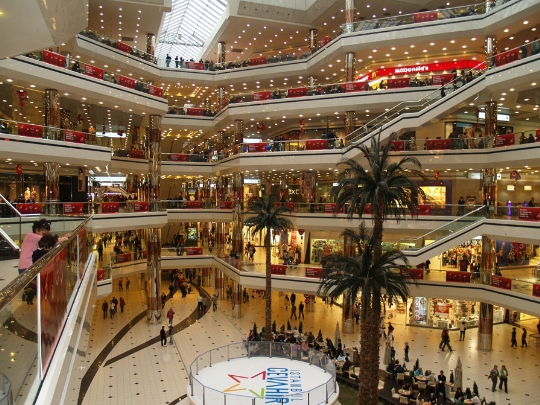 Having long become an all-Russian health resort, hospitable Turkey does not get tired of surprising the traveler with all kinds of benefits and gifts. Its beaches are landscaped and crowded, hotels are comfortable and cozy, and restaurants offer excellent masterpieces of local cuisine - hearty, varied and very tasty. And in this country, friendly to the whole world, you can make purchases - profitable, successful and long-desired. Outlets in Turkey help all travelers without exception, where discounts reach such pleasant values ​​that shopping usually begins with the purchase of a large suitcase..
Useful little things

Many shops and outlets in Turkey support a VAT refund system for non-residents of the country. If the store has a Tax Free sign, you should ask for a specially issued check at the checkout. You and your purchases will have to be presented at tax points at airports or seaports. The refunded amount can range from 8% to 18% percent of the purchase price, depending on the names of goods.
Regular discounts at Turkish Outlets range from 30% to 70% of the original price, but may increase even more during the sales season. The most favorable time for shopping here comes in the first decade of January..
Resort opportunities
Turkey's most popular outlet on the beach front is located directly opposite Antalya International Airport, on the highway that connects the city with Alanya. The exact address of the object: Antalya - AlanyaYolu, Havaalanı Karşısı, No: 309. This stock center is open seven days a week from 10 am to 10 pm. In addition to nine dozen shops and boutiques, its visitors can relax in one of sixteen restaurants, go kart racing at the circuit and even go ice skating..
Basically, in the stores of this outlet in Turkey, quality goods of local manufacturers are presented, but American and European names are often found..
Metropolitan things
In Ankara, the outlet is located in the northern suburb on the E90 highway. From 10 am to 10 pm every day at Forum Outlet Ankara you can become a buyer of any of 140 stores selling both Turkish and European products. In addition to shoes and clothing, this stock offers watches, electronics, jewelry and interior items..
On the shores of the Bosphorus
Olivium Istanbul Outlet Turkey is a guarantee of a successful purchase in any of 136 stores and boutiques. It is located in the Zeytinburnu microdistrict, and in addition to shopping areas, visitors will find cinemas, restaurants and several bowling alleys..
Photos