Airport in London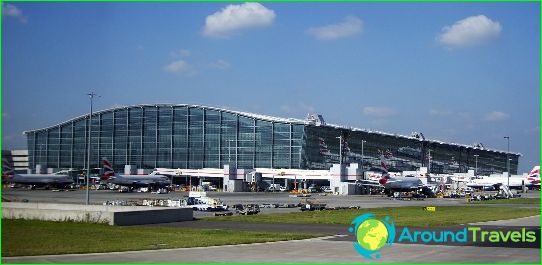 The main airport in London is called Heathrow and is the largest and busiest international airport in the world. It serves about two hundred flights to all parts of the planet, and millions of people make transfers at this very airport. It is very important for passengers to know which terminal the flight is in in order to correctly calculate their time and journey. You can get to Heathrow in fifteen minutes on a special express train, following from the airport to Paddington Station. In addition, there is a metro line that allows you to get to the city center in less than an hour. Around 500 different bus routes also connect the city and the surrounding area with the airport, which has a very advantageous location. Motorists can reach it via the central highways M25 and M4.
London airport is surrounded by seventeen hotels especially for those departing early in the morning or late at night. The airport is connected to them by a special bus transfer, which departs every half hour..
At London Airport itself, passengers and visitors can have lunch or light snacks in cafes and restaurants located in both pre- and post-customs zones. In addition, the terminals have designer boutiques and shops offering travel essentials. There are pharmacies and post offices, mother and child rooms and 24-hour first aid stations, banks and ATMs, currency exchange offices and value added tax refund offices. In addition, DUTY-Free shops are open around the clock, offering passengers on flights to purchase cosmetics, alcohol, various accessories, etc. without paying taxes..
For those arriving at London airport by private car, there is a wide range of car parks offering services at various times at an affordable price. In addition, it is possible and necessary to book a parking space online, as it gives a discount and ensures the availability of free space by the time the car needs to be parked..
Photos of London airport