Dubrovnik beaches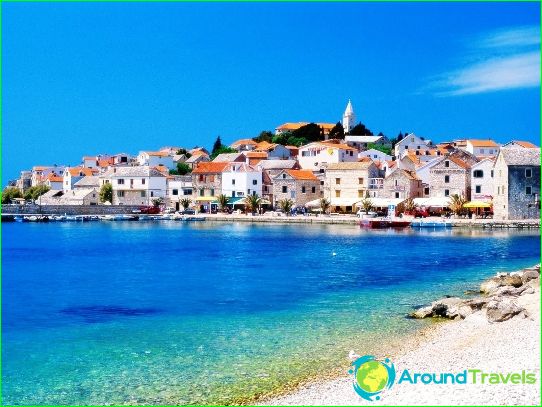 Holidays in the Croatian resort Dubrovnik are European service at very reasonable prices. The climate here is Mediterranean, so you can rest most of the year, from early spring to late autumn. Most of Dubrovnik's beaches are located on the peninsula, which is washed by the Adriatic Sea, although there are beaches on the mainland, as well as on the island of Lokrum.
The best sandy beaches of Dubrovnik:
Banje (Old Town);
Lapad;
beach on the island of Lokrum;
Old port.
Banje beach
The beach is located in the old part of Dubrovnik, not far from it there are old buildings and fortresses. The beach is pebbly, quite clean. Mostly locals rest here, although tourists often visit. Like most European beaches, Banje is paid, but thanks to this, its cleanliness is maintained. From here you can see the island of Lokrum, which is located nearby in the Adriatic Sea.
Lapad beach
Located on the Lapad Peninsula, which has a developed tourist infrastructure. There are many cafes, bars, restaurants, hotels here. The beach is equipped with sun loungers, awnings, it is pebble, but the seabed is sandy.
Beach on the island of Lokrum
Lokrum Island is located in the southernmost part of Dubrovnik with a special climate. The shores are mostly rocky, but there are picturesque coves with sandy beaches where you can relax. Famous sites on the island are Napoleon's Fort and the Benedictine Monastery. The beaches of Lokrum Island can be reached by small boats from land, which depart hourly throughout the day..
Old port
The old port is unique in that it was once the most important port of the Adriatic Sea. Today, many tourist boats and yachts are based here, many of which can be rented. There are many cafes, taverns and restaurants that offer seafood on their menu. Nearby there is a breakwater that was built hundreds of years ago. You can swim in the sea directly from the breakwater, or you can sunbathe on the wonderful sandy beaches.
Buza beach
One of the most unusual beaches of the resort - Buja - is located in the Old Town, under the city walls. You can get to this beach through the door of St. Stephen, located in the wall of the Old City. It is equipped on the rocks near the seashore, you can go down into the water using a special ladder. There is a small bar on the beach. In order to get to this unusual beach, you need to walk along the narrow streets behind the Cathedral, which lead to the upper part of the Old Town wall. Buza Beach Cafe is undoubtedly one of the most romantic places in Dubrovnik.
The beaches of this resort are appreciated all over the world for their cleanliness. There are about 30 large and small beaches in the city area, in addition, coastal resorts and hotels have their own beaches..
Photos Dubrovnik beaches, best beaches in Dubrovnik photos