Tours to Adler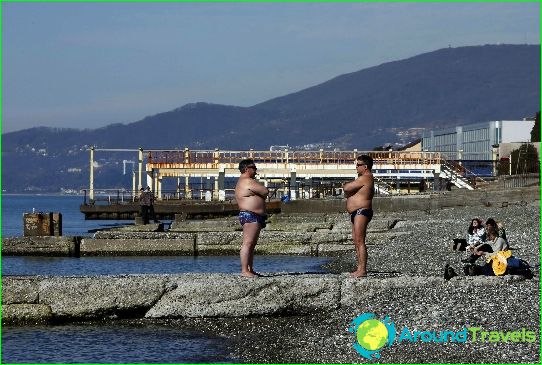 The southernmost point of the resort agglomeration called Greater Sochi, Adler has been a popular summer vacation spot for Russian travelers for many decades. The All-Union, and then the All-Russian health resort, Adler is loved by several generations of those who cannot imagine an ideal vacation without the noise of the Black Sea wave approaching the shore, parachutes soaring into the sky with brave daredevils and evening gatherings with friends in a cafe on the embankment. Summer tours to Adler are sold out like hot pasties on the beaches in the afternoon, and everyone who is lucky enough to come to these blessed places again and again brings their colleagues and friends shells with the inscription "Greetings from Adler".
History with geography
Adler was founded in 1837 as a military facility as part of the Caucasian defense line and was called the strengthening of the Holy Spirit. The Abkhazian settlement that existed in the neighborhood and the area around was called the Turkish word Artlar, from which, according to historians, the name of the city came from. It was included in Greater Sochi in 1961, and since then tours to Adler and rest in Sochi have become identical concepts..
Geographically, Adler is located in the humid subtropical zone. Its weather is significantly influenced by the proximity of the sea and mountains, which protect the coast from cold winds in winter. In summer, it is hot and humid here, thermometers often show +30, and the swimming season lasts from May to October. In winter, participants of tours to Adler have the opportunity to visit the ski resorts of Sochi and try their hand at real Olympic tracks, built for the 2014 Winter Games held here..
Briefly about the important
Sochi Airport is located a few kilometers from the city center and receives flights from many cities in Russia and abroad. You can also get to the resort by train, and the travel time from Moscow to the Adler railway station is just over 24 hours..
Adler's beaches are suitable for almost all categories of vacationers. Here you can choose pebble or sand, and the entrance to the water on the absolute majority of the coastal strip is quite gentle and safe even for small children..
Participants of tours to Adler prefer to buy the most juicy and inexpensive fruits at the Cossack market. It is located in the village of Psou, a 20-minute drive from the center of Adler by minibus.
Photos