Airport in Valencia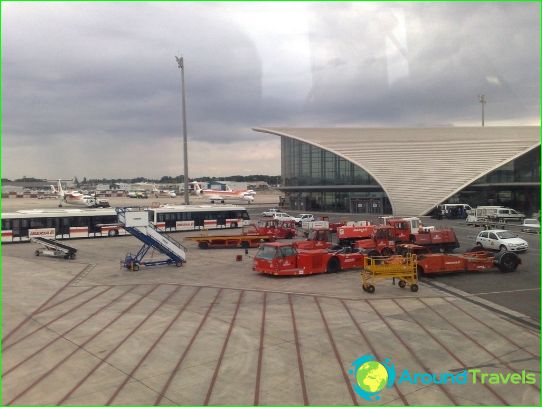 The third largest city in Spain, Valencia is served by Valencia Airport. Despite the fact that the airport serves such a large city, in terms of passenger traffic, it is significantly inferior to other airports and occupies only the eighth line in this indicator. This low passenger flow is due to the location of the city - it is not as popular a tourist destination as, for example, the neighboring city of Alicante. However, the airport handles over 5 million passengers a year and has regular flights to cities in 15 European countries..
Airlines such as Alitalia, EasyJet, Lufthansa, Ryanair, S7 Airlines, Wizz Air and others cooperate with the airport..
The airport is located about 7 kilometers from the city center. It has only one passenger terminal and one runway, which is 3215 meters long..
Services
The airport in Valencia offers its guests all the services they may need on the road. Hungry passengers can visit cafes and restaurants located on the territory of the terminal. Here you can always find fresh local and foreign cuisine..
There is also a shopping area at the airport where you can buy various goods - souvenirs, cosmetics, perfumes, food, drinks, etc..
For passengers with children, there is a mother-and-child room on the territory of the terminal, as well as special places for children..
The airport in Valencia offers its guests traveling in business class, a separate waiting room, an increased level of comfort.
If necessary, passengers can seek medical help at the first-aid post or buy the necessary medicines at the pharmacy..
In addition, the airport has ATMs, bank branches, currency exchange, luggage storage, etc..
For those who like to travel on their own, companies that provide cars for rent work on the territory of the terminal..
How to get there
There are several ways to get to Valencia from the airport. The cheapest option is by bus and metro. The metro station is located right below the terminal. The metro takes you to the city center. The ticket price will be about 1.5 euros.
You can also get to the city center by bus # 405, which is ready to take passengers to the city for about the same fee..
Alternatively, you can offer a taxi or a rented car.
Photos of Valencia airport