Prices in Los Angeles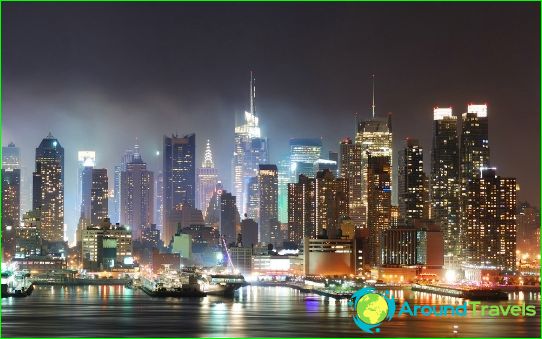 Los Angeles, known as the City of Angels, is a very popular tourist destination in the United States. This city is considered the largest settlement in the state of California. It amazes with its scale and scope. Prices in Los Angeles are high, but not higher than in other large metropolitan areas of the world.
Where to find accommodation for a tourist
A clear layout is not typical for Los Angeles, since it was built up spontaneously. Low-rise can be traced here, as many Americans prefer to buy private houses. The city consists of many areas that are located near the Pacific Ocean, in the foothills and on the plains. Los Angeles also includes neighboring towns: Culver City and Beverly Hills.
Tourists are offered accommodation for every taste. Local hotels are varied and plentiful. In the city, there are luxury hotels with incredibly high prices, middle class hotels and budget economy class hotels. The latter are ideal for city guests who do not expect to spend too much money on housing..
Fairmont Miramar Hotel & Bungalows, Ritz-Carlton Marina Del Rey Four Seasons Hotel Los Angeles at Beverly Hills and others stand out among 5 * hotels. Good conditions for tourists are guaranteed by 4 * hotels - these are Avalon Beverly Hills, InterContinental Los Angeles at Beverly Hills, etc. You can rent a room in a middle class hotel for $ 250-400 per day. Comfort at a minimal cost is offered by mini hotels. They have cheap rooms for $ 40-50, which are equipped with the necessary amenities, but lack the luxurious details..
Where to eat in Los Angeles
In the city, you can find a restaurant with any cuisine in the world. There is food for every taste. The prices for food in restaurants are different. The most expensive dishes are those served in celebrity restaurants..
If you like Japanese food, check out Nobu, Robert De Niro's restaurant. There you will find an amazing menu, perfect service and a pleasant environment. For kosher cuisine, visit Steven Spielberg's Milky Way Restaurant. There are many catering establishments in the city where you can eat inexpensively - for $ 20-25. Los Angeles has a fast food chain Carls Jr. You can try a hamburger at this chain for $ 5.
Tours
Los Angeles has a lot to see. The age of the city is relatively small, however, the City of Angels has a lot of attractions, some of which appeared due to the development of show business. Excursions can be group and individual (in Russian). An individual sightseeing tour by car lasts 4 hours and costs $ 350-550. The most popular is the excursion to Hollywood, to the Universal studio. Tour for adults and children from 5 years old costs from $ 130 per person (children under 5 years old are not allowed).
Photos