Suburbs of New York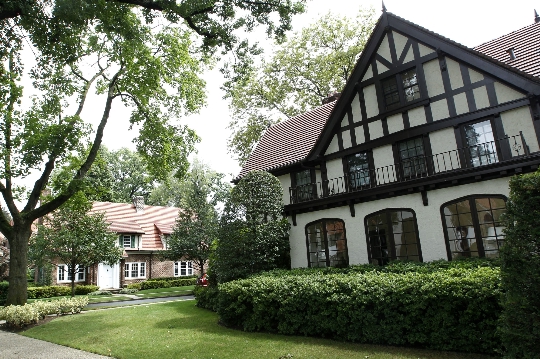 One of the largest metropolitan areas in the world, New York was founded by Dutch settlers in the early 17th century, and since then its population has increased from a few tens to twenty million. The center of the city is the island of Manhattan, and the Bronx, Queens, Brooklyn and Staten Island are considered to be the suburbs of New York or borough, as they are officially called. However, their residents legitimately consider themselves to be real New Yorkers..
On the continent
Borough Bronx is the only suburb of New York located on the continent, and its main attractions, attracting thousands of tourists, are the Bronx Zoo and Botanical Gardens..
The zoo was founded in 1899, and today it is the largest urban zoo in the States. He was the first in the country to transfer his guests from cages to conditions close to their natural habitat, and today, in spacious open-air cages, you can see several dozen species of animals that are endangered..
Green belt
The suburb of New York Staten Island is the island of the same name and the first place in the metropolitan area in terms of the amount of greenery. On weekends, locals come here to enjoy their outdoor recreation.
An interesting celebrity is the ferry crossing that connects the island to the southernmost point of Manhattan. Yellow ferries run every half hour and anyone can admire the gorgeous views of the center and suburbs of New York from the ship for free.
House for airplanes
A suburb of New York on Long Island is the borough of Queens. It is here that both international city airports are located. For some fresh air in Queens, visit the recreation park, which is only slightly smaller than the famous Central Park in Manhattan. Other attractions in this borough include the Queens Museum of Art and Science Hall.
Dutch roots
A former village of Amsterdam settlers, Brooklyn is famous for its bridge connecting this suburb of New York to lower Manhattan. The bridge was opened in 1883 and at that time it was the world's largest suspended ferry. The silhouette of the Brooklyn Bridge is one of the main symbols of the Big Apple, and its pedestrian part is a place for recreation and cycling for both locals and tourists..
Other attractions in this New York suburb include Brighton Ballet Theater, an amusement park and the famous Nathan Diner.'s Famous, home to the worldwide hamburger eating championships.
Photos