Car rental in the USA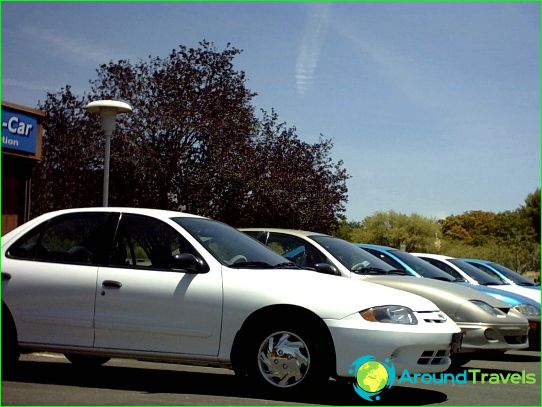 Car rental in the USA
Holidays abroad are not necessarily limited to one city. You can significantly expand the boundaries of your capabilities by renting a car. Car rental in the USA is a great opportunity to travel around the country, fortunately, there is something to see. For America, car rental is not a problem. There are a huge variety of companies offering various brands of machines.
Rent price
The cost of a middle class car equipped with air conditioning will cost about $ 70 per day. It should be borne in mind that all rented cars have an exclusively automatic transmission..
Order options
The car can be ordered on the official website of the company or from brokers who cooperate with many car rental companies. The second option is economically advantageous, since you will be offered a wider choice and prices are somewhat lower.
If the pick-up point for the rented car is the airport, then remember that there is no car on the territory of the airport. The first is the parking lot of the shuttles. They will take you completely free of charge to your rental office, where the car is..
Sometimes additional permission may be required in order to leave the state in a rental car. 
Required documents and insurance
Car rental in the United States is impossible without presenting a passport with a valid visa. As a driver's license, a Russian plastic license is quite suitable and a credit card is required..
When placing an order via the Internet, you will need to indicate the last name, first name, patronymic, your postal address on the network, home address and telephone.
If the driver is less than 25 years old, you will be asked to pay an additional fee. Some drivers provide rental services to drivers over 18 years of age. But most often, a car can be rented only after turning 21.
The rental price includes insurance and unlimited mileage, but sometimes it may be limited to a certain number of states, as well as local taxes.
Additionally, you will need to pay:
extended insurance;
the second driver, but if it is the renter's spouse, then the surcharge will not be required;
rental of a navigator;
rental of EZ Pass, a card that allows you to automatically make payments in case of travel on toll roads;
baby chair.
The start of the rental period starts from 12 noon. Thus, the rental day ends the next day at the same time. If you are late with the delivery of the car for more than 90 minutes, then another full day will be added for payment.
After the lease agreement is signed, the prepayment is debited from the card, to which the "insurance" 30% is added. The final payment will be made after the delivery of the car.
Tour in the USA

Photos