Resorts USA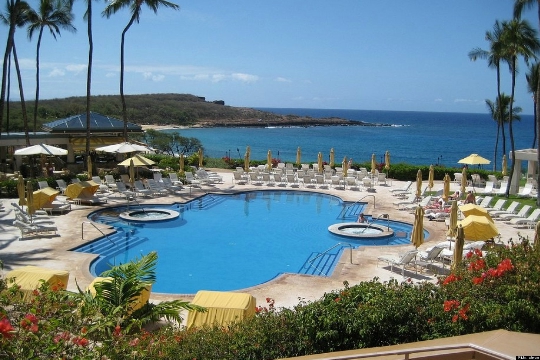 The Western Hemisphere beckons the Russian traveler, despite the complicated procedures for obtaining entry permits and tourist visas. A potential tourist is not embarrassed by the unmerciful prices of air tickets, and a long flight, and the difference in time, leading to inevitable discomfort and problems with sleep in the first days of his stay in the country. All these troubles pale in comparison with the opportunity to visit the resorts of the United States, plunge into the seething human whirlpool on the streets of New York or Los Angeles and see with your own eyes the stars and stripes - a symbol of freedom and equal opportunities for everyone..
Always in the TOP
US resorts can be roughly divided into two large groups, depending on the purpose of the visit:
The best beaches in America are undoubtedly Hawaii, Florida and California. For the Russian traveler, the most popular option was and remains the city of Miami, where it is customary to relax at any time of the year, and the flight does not take as long as to other states. The beaches in the Miami area are landscaped and comfortable, and the entire infrastructure of the coastal urban areas is aimed at receiving tourists and their comfortable rest. Hawaii is a more expensive pleasure, the flight here takes almost twice as long, but these blessed islands are worth it, no doubt! Hawaii has retained its natural, pristine charm, and a vacation in this US resort seems especially harmonious and pleasant for those who prefer ideal natural landscapes to skyscrapers approaching the sea..
Equally popular with tourists from all over the world are ski resorts in the United States, equipped with the latest technology. The tracks of the states of California, Colorado and New York are famous for their particular complexity, hotels - for diversity and authenticity, and the infrastructure allows you not only to explore the sports component of ski resorts, but also to feel the spirit of America, get acquainted with its customs and traditions.
Aloha, Hawaii!
The season at the most exotic beach resort in the United States lasts 12 months a year, and despite the fact that summer and autumn are considered the rainy season here, rainfall in no way prevents fans of the tropics from having a full vacation. The diverse nature of the inhabited islands, where resorts are organized, is another plus in favor of choosing the archipelago as a vacation destination..
Excursions to national parks, the opportunity to conquer the wave in the homeland of surfing, walks along scenic hiking trails, observing volcanoes, exciting shopping - this is just a small part of all the entertainment that the fiftieth US state can offer its guests.
Tour in the USA

Photos