Airport in Kutaisi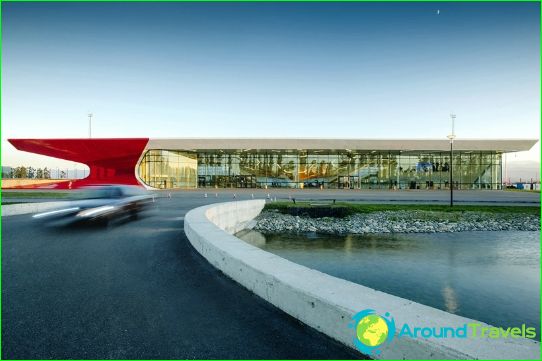 The airport in Kutaisi is named after the Georgian king David IV Stroi'thel from the Bagration dynasty, who ruled the country from 1089 to 1125.
The second largest airline in Georgia is located 14 kilometers from the city center, towards its western outskirts. Its runway, 2.6 kilometers long, is equipped with a modern meteorological and navigation system and is capable of receiving aircraft with a takeoff weight of up to 400 tons, including long-haul Boeing 747 aircraft..
More than 10 flights to Moscow, Minsk, Kiev, Warsaw and other cities of the world depart from the airport to Kutaisi every day. The capacity of the airline is more than 250 passengers per hour.
History
Officially, the Kutaisi airport was opened in September 2012, but the enterprise took over the first aircraft in August of the same year. It was a Boeing 747 on a cargo flight..
The construction of the airport in Kutaisi has contributed to significant economic development in Georgia. The steadily developing airline is constantly expanding the geography of flights and increasing the flow of passengers. Already today, the company has established an air connection with Belgium, Germany, France and other European countries..
Service and services
The airport in Kutaisi has a full range of services that meet international requirements.
On the territory of the airport, voice and visual information about the movement of aircraft is provided, information services work in several languages, including Russian, and the necessary information can be obtained on the official website of the enterprise..
The air pier offers its passengers comfortable waiting rooms, boutiques with souvenir products and famous Georgian wine. There is a Georgian restaurant and a cafe with oriental sweets. There is free Internet access throughout the passenger terminal.
The safety and security of passengers is provided by the local police station and the airport security service..
Transport
A paid parking lot for personal vehicles is organized at the station square (the cost of parking will be from 1 GEL to 7 gel), a car rental office works, and city taxi services are provided. In addition, regular buses run from the airport to Kutaisi..
Photos of Kutaisi airport