Basic data
District: Maenam
Accommodation type: house
Distance to the sea: 5 min walk
Number of bedrooms: 1, bathrooms: 1
Rent price, baht / month: 35000
Host contact: 084-734-5230, e-mail: villa.tittle@yahoo.com
Pool: no
Internet: yes
Air conditioner: yes
Household appliances: fan, TV, refrigerator, gas stove, kettle, microwave
Additionally
Internet, baht / month: free
Electricity, baht / unit: 5
Water: free
Deposit, baht: no
If you need help with renting, send me a request by mail using the form below. I also remind you that it is better to look for hotels in Thailand through RoomGuru, as it shows discounts in 30 booking systems at once, and not only in the usual Booking, which is not the main one in Asia.
Send request
Description
Several houses in a beautifully landscaped area, immersed in clubs. It's quiet and calm here. The houses are new, with good new and solid furniture. A large area of ​​the house, a huge veranda, very spacious and light. Living room and kitchen are separate rooms. They are cleaned every day, not only in the house, but also on the territory. The only oddity is the shared kitchen with gas hob and microwave. The house itself has a kitchenette, but cooking is not supposed to be there. The sea is literally a stone's throw, walk about a minute.
Price: 35,000 baht / month (in season 40,000 baht / month), 4,000 baht / day.
Book a house in advance: 1000-3000 baht.
Cleaning once a week + change of towels every 4 days + change of linen once a week: free.
Appliances: air conditioning, fan, safe, TV, refrigerator, kettle (gas stove and microwave in the shared kitchen)
Common territory.
There are two-bed houses, almost the same in area, the second bedroom was made by reducing the veranda and living room. One of the bedrooms is decent in size and contains two single beds (instead of one double). Price: 45,000 baht / month (in season 50,000 baht / month), 5,000 baht / day.
Photos of the territory: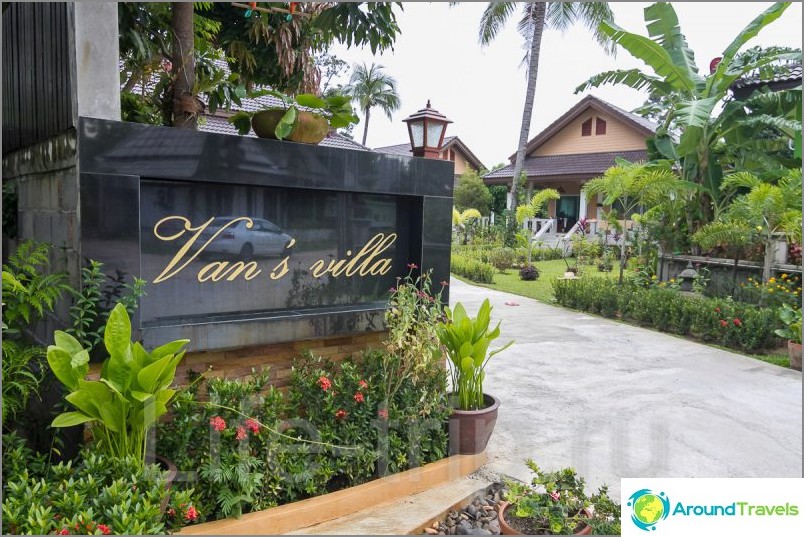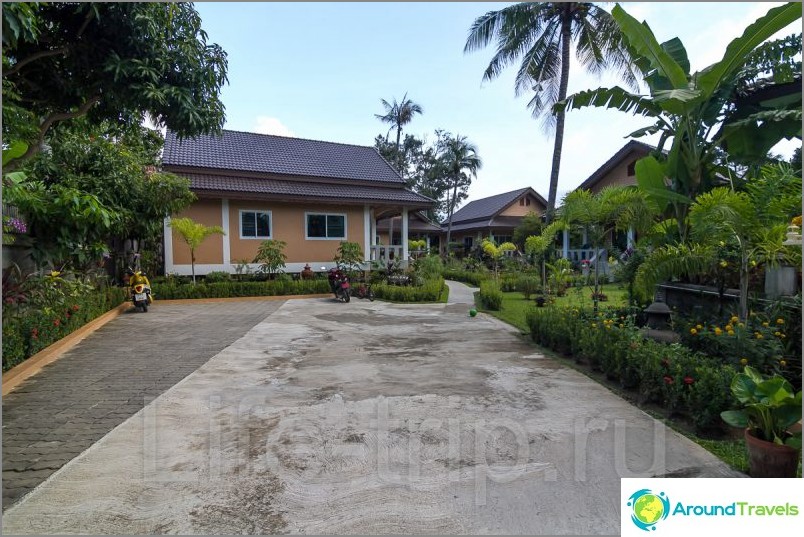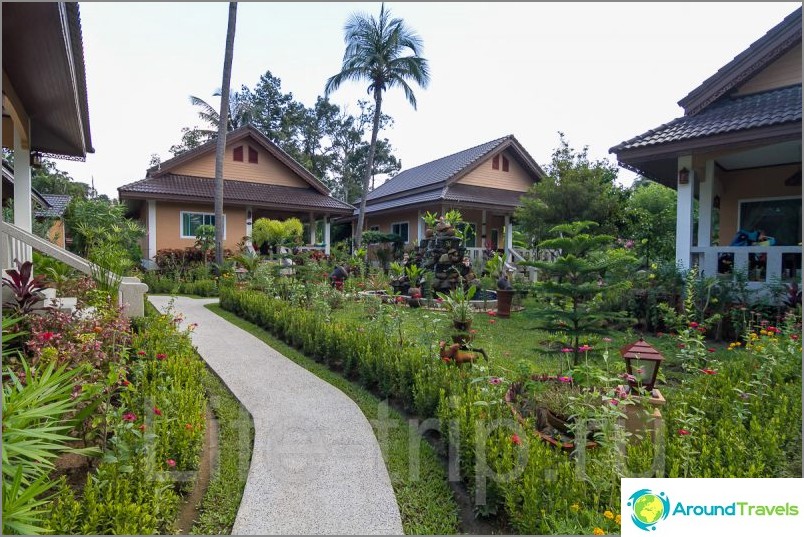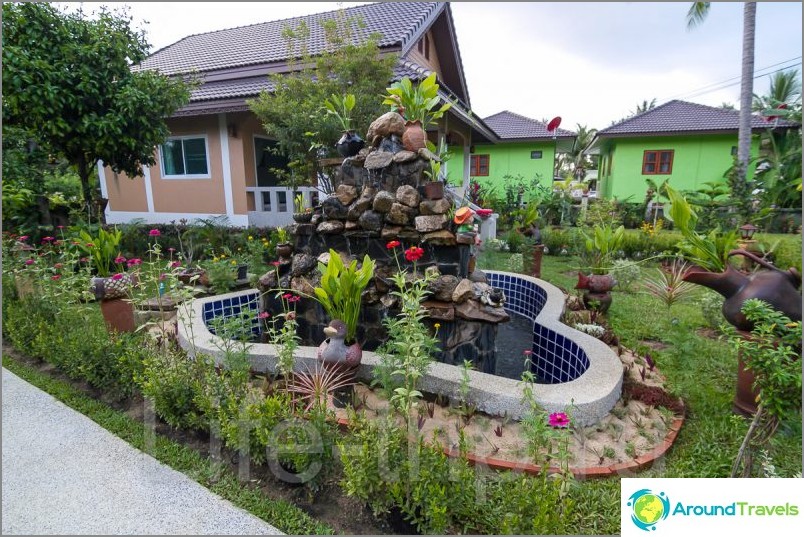 Photo of the house: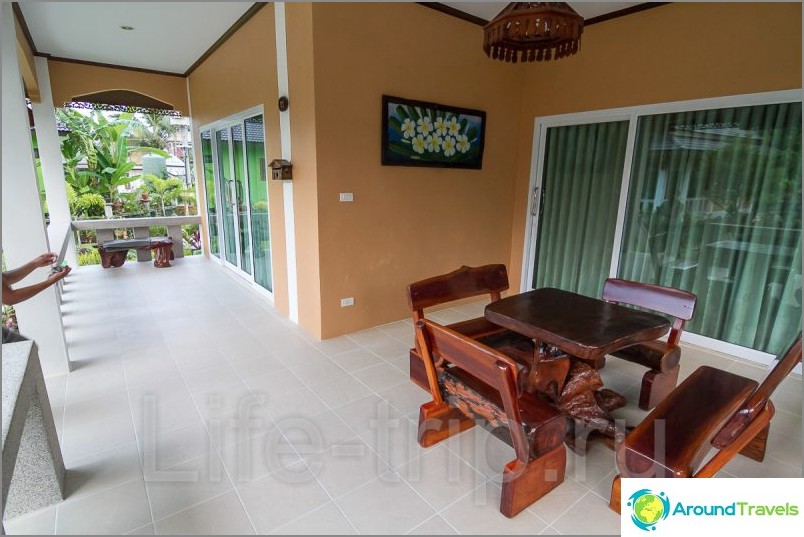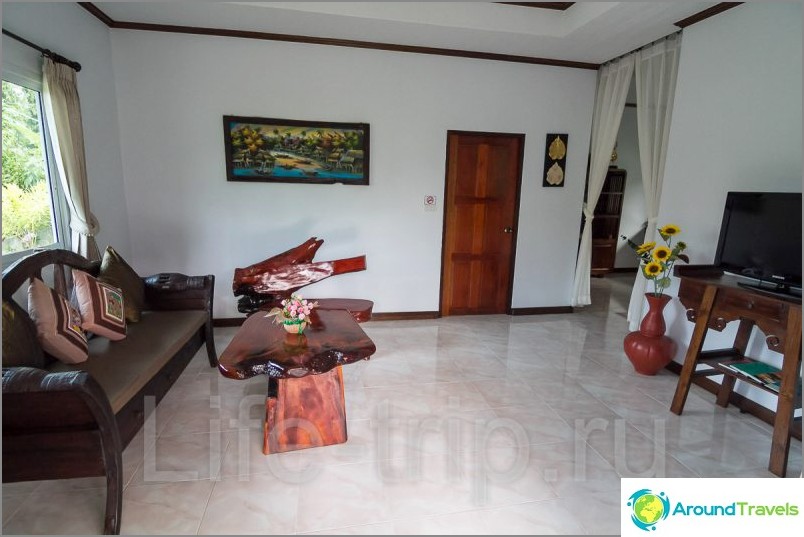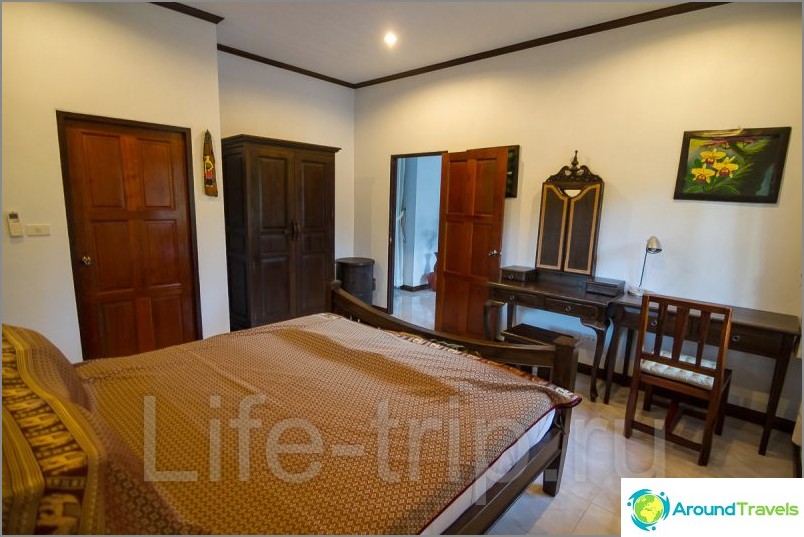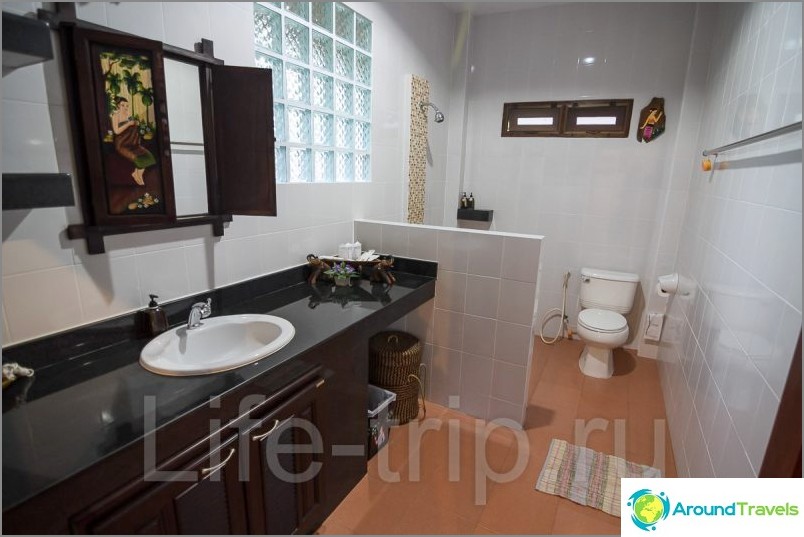 Shared kitchen: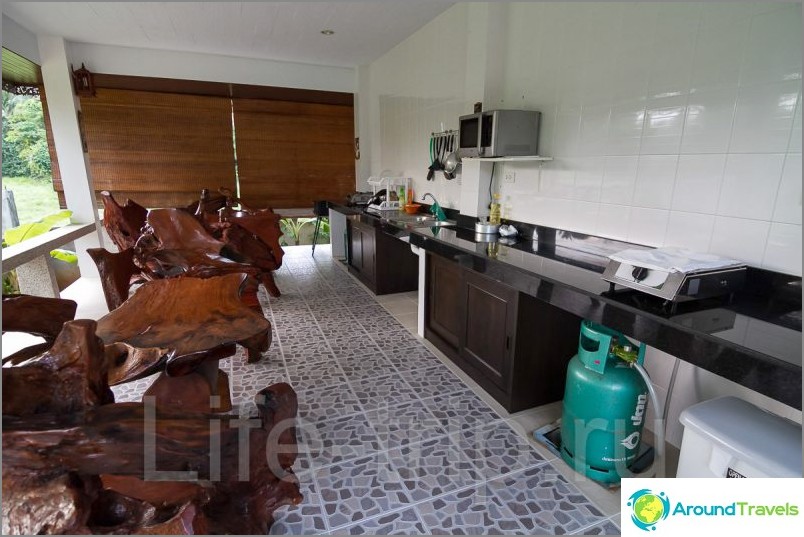 Host contacts: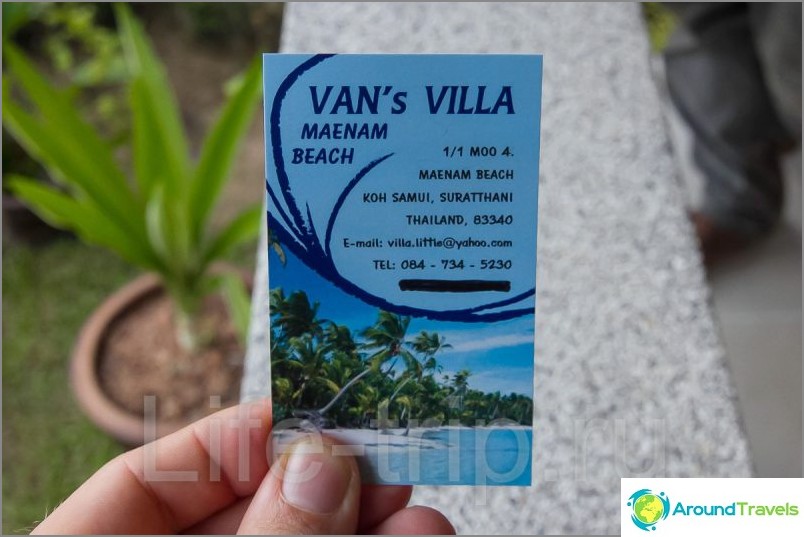 213. 1-bedroom? house on Maenam
213. 1-bedroom? house on Maenam
1 bd, 35,000 baht / month
View House
1 bd, 35,000 baht / monthView house