Basic data
Neighborhood: Hua Thanon
Accommodation type: house
Distance to the sea: 5 min walk
Number of bedrooms: 2, bathrooms: 1
Rent price, baht / month: 20,000
Owner's contacts: lives nearby, not very much with Ingish
Pool: no
Air conditioner: yes
Additionally
If you need help with renting, send me a request by mail using the form below. I also remind you that it is better to look for hotels in Thailand through RoomGuru, as it shows discounts in 30 booking systems at once, and not only in the usual Booking, which is not the main one in Asia.
Send request
Description
New two bedroom house. The furniture is also all new. Quiet location next to the main road. The inside of the house is spacious, both in the living rooms and in the bedrooms. Air conditioning in every bedroom. The beds are large, there is also enough furniture. The kitchen is well equipped with a dining table and some chairs. Green lawn and covered parking near the house.
The owners prefer long term rentals. How to find a house - turn from the roundabout from the sea inland to the island near the Jubilee Restaurant.
Hua Thanon beach is not far away, but it is not very suitable for swimming, so you will have to go to Lamai.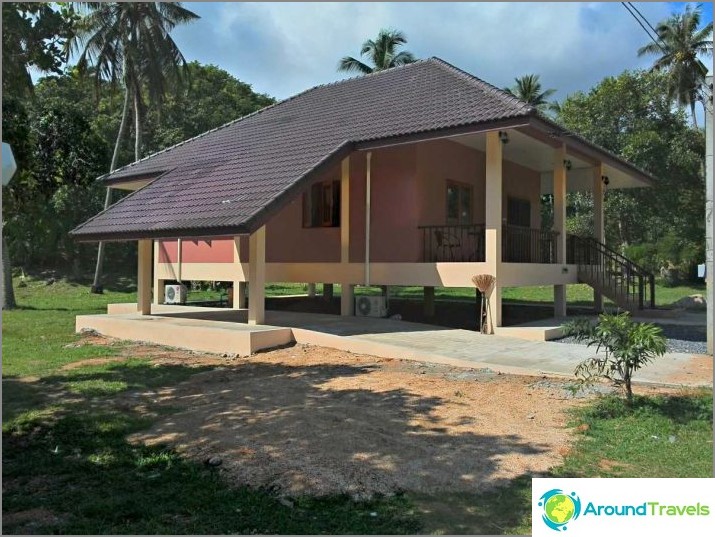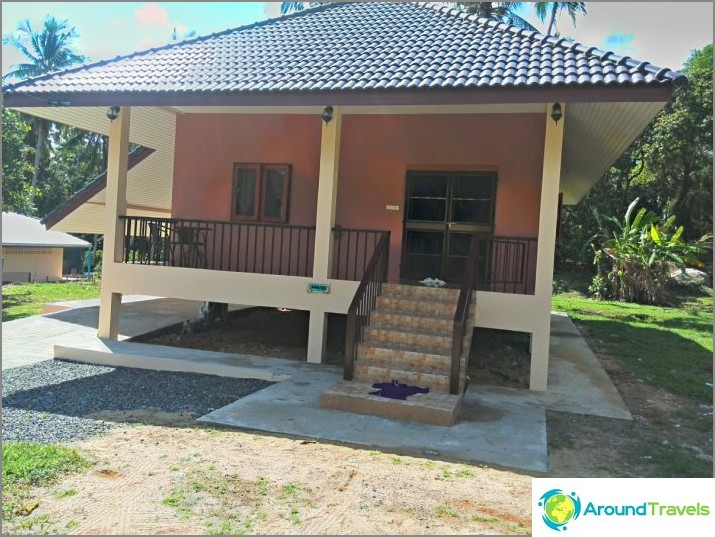 The object is taken from here - http://freesamui.com/
235.2 bedroom house in Hua Thanon
235.2 bedroom house in Hua Thanon
20 thousand
View House
20 thousandView house