What I like about Bangkok is that it has a lot of small parks where you can relax and take a break from the hustle and bustle of the metropolis, plunging into the green coolness. And most importantly, these parks have something to do: there are playgrounds, sports equipment, sometimes even a pool can be found.
I still remember the case when the police drove us off the lawn in the park in Gelendzhik, they say, it is not intended to sit on it or walk on it. The same lawn is exactly the same as everywhere else, only in other countries it is planted so that people can rest on it, but in Gelendzhik, for some reason, you can only look at it 🙂
About a relatively large Lumpini park, where you can find large monitor lizards walking around the territory, I already wrote. Also mentioned small Saranrom park, where you can rest after walking around To the royal palace and Temple of the Reclining Buddha. On this visit to Thailand, we all the time need to think about the place where our baby will crawl. Therefore we have chosen hotel with a large room, and located next to the Benjasiri park.
If you want to find a hotel and live near this place, it is convenient to choose accommodation on RoomGuru, it is a service where you can compare hotel prices in different booking systems.
I have stayed in Bangkok many times and in different hotels. I will not provide links to all my reviews, I will give only a few. Nasa vegas - convenient for stopping near the airport and metro, Rajata - good place to spend the night near Khaosan, S3 Residense located in the center next to the park.
Benjasiri Park
Benjasiri Park is a very small park, you can get around it in 5-10 minutes. But how cozy it is! That is why there is a separate article about him. It is located right next to the Phrom Phong (BTS) station, in fact, near which we lived. At the entrance you can find a makashi with fresh fruit. In Bangkok, there is no problem with this at all, there is fruit at every step..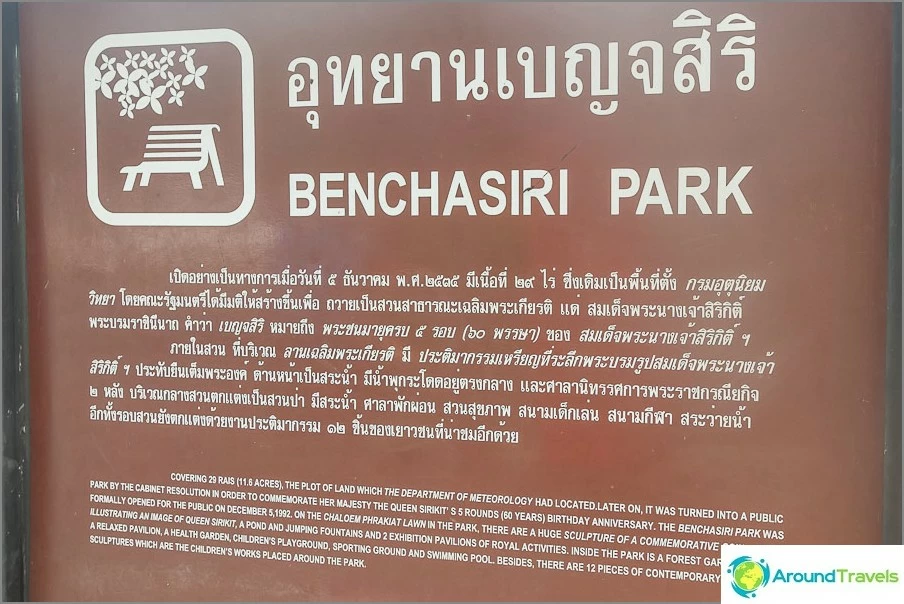 The park has two playgrounds, many different figures for beauty, paths, both asphalt and tile, two playgrounds with simple exercise equipment (popular with Thais), a tennis court, a playground for skateboarding, a pool (!) open sky, and a pond in the middle. I have not seen reptiles, although they may be there, there is still a reservoir. I listed a lot like, but it fits into the park so well that it does not interfere with walks at all. Of course, we were most pleased with the playgrounds, because this is a good thing to distract Yegor and crawl away.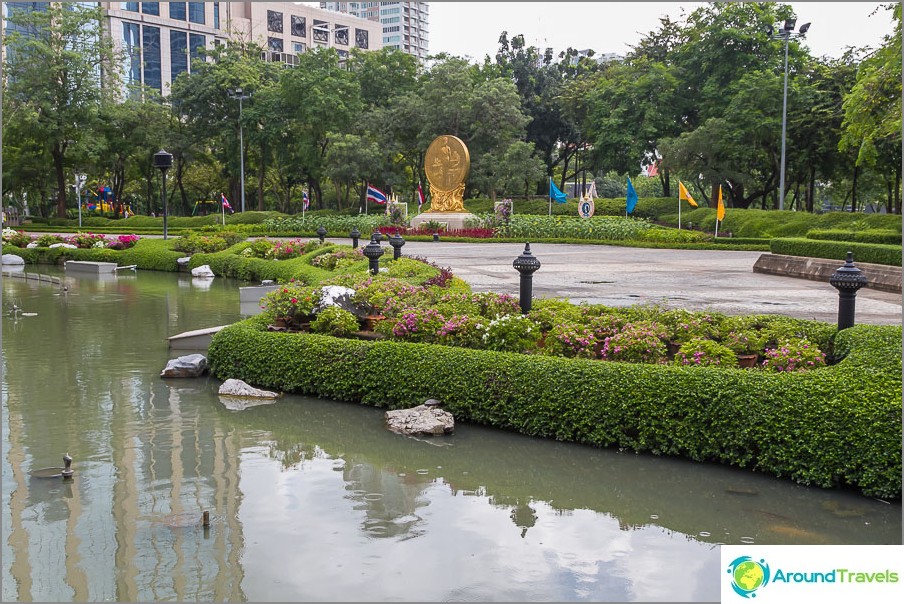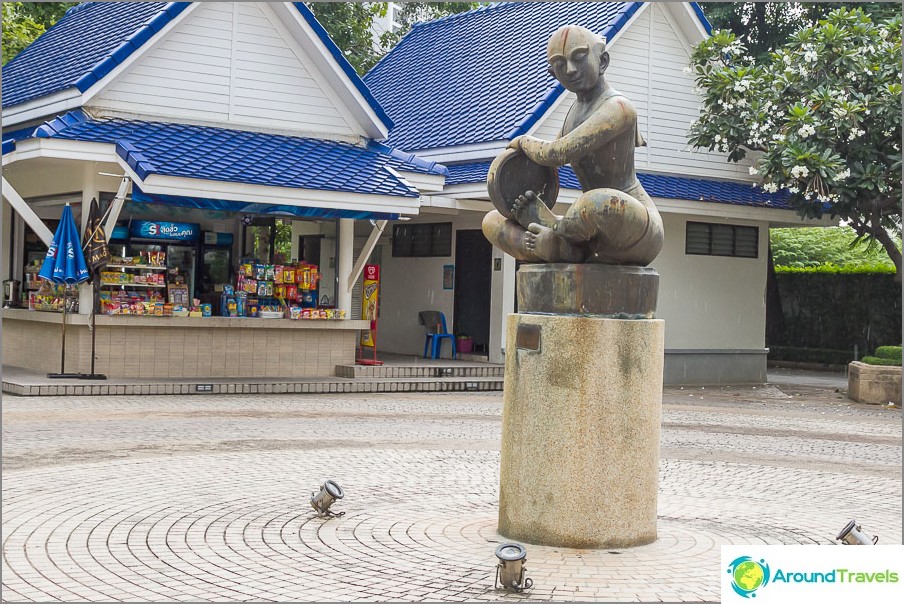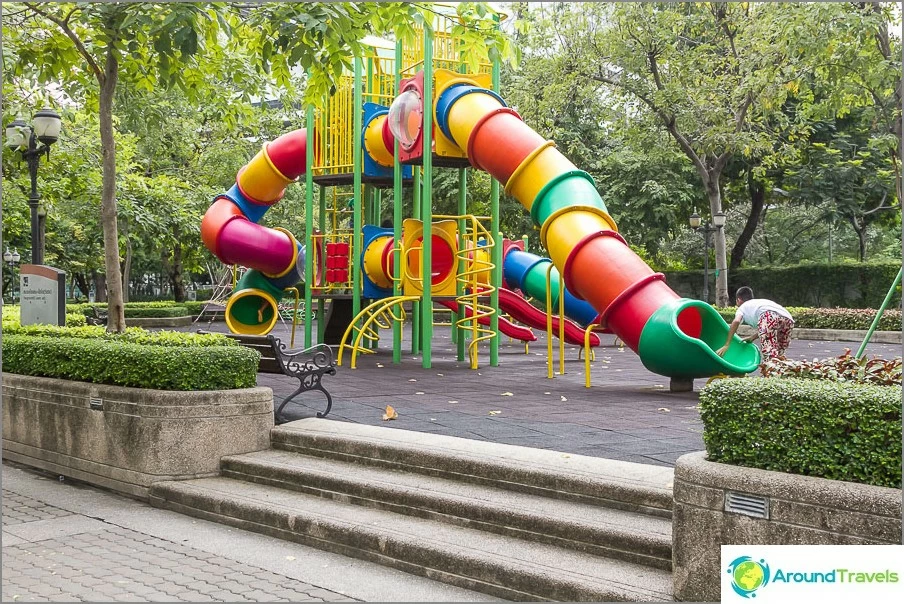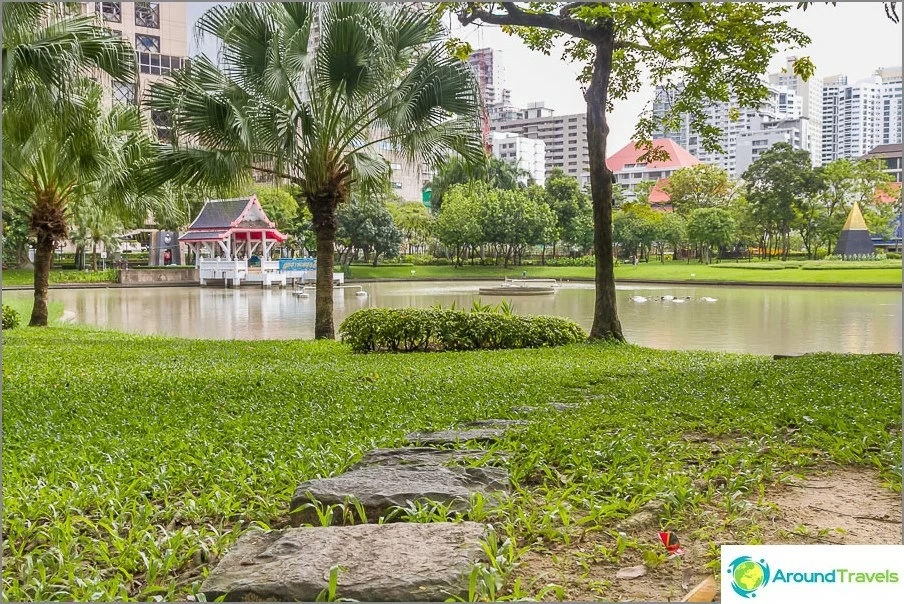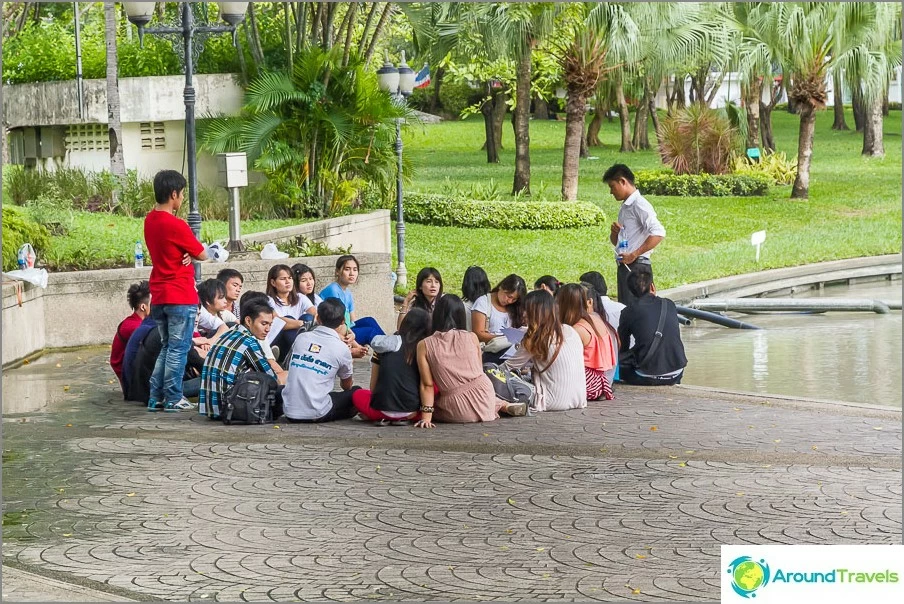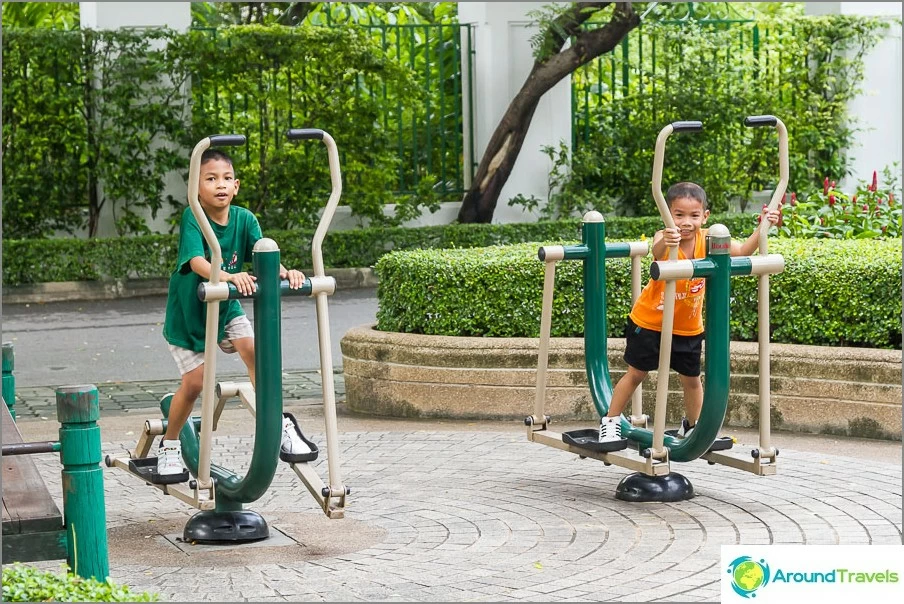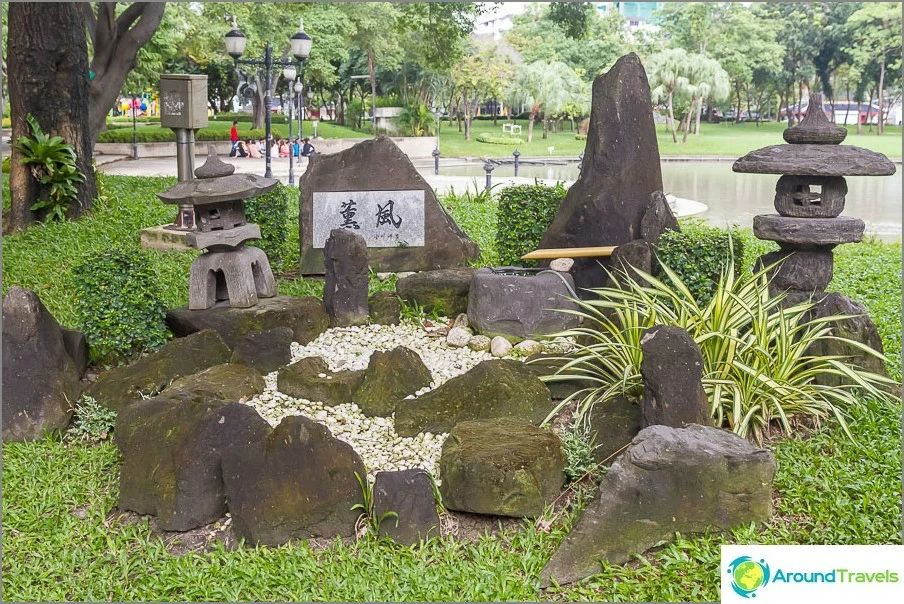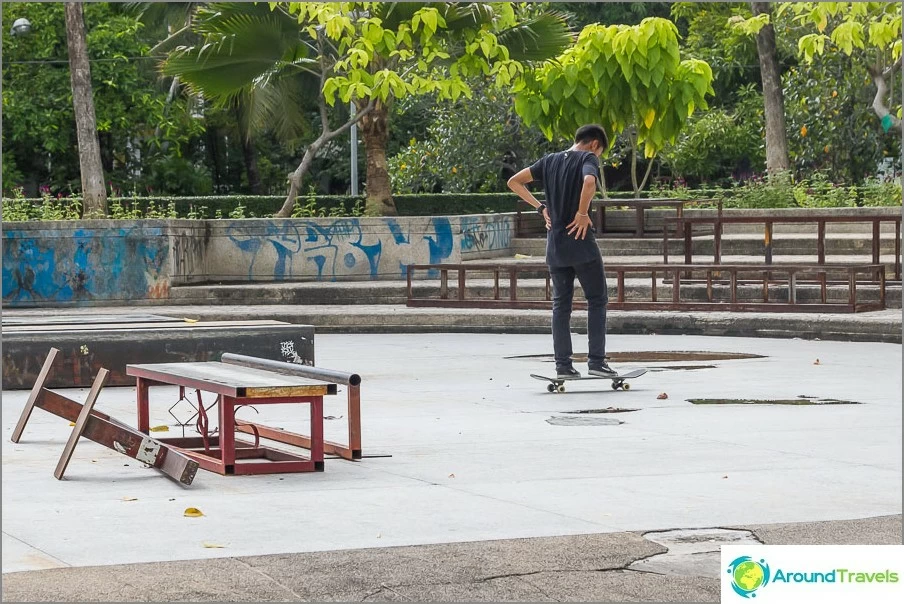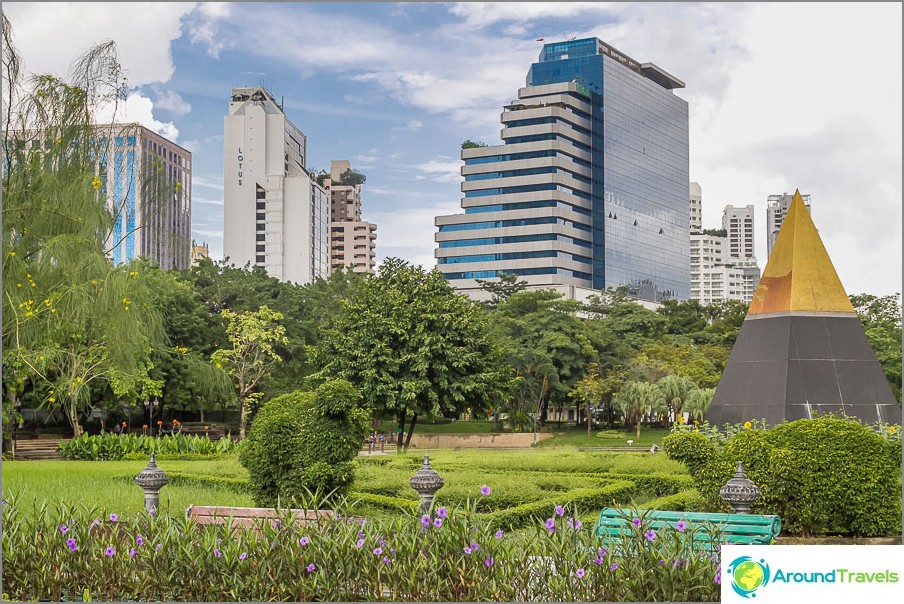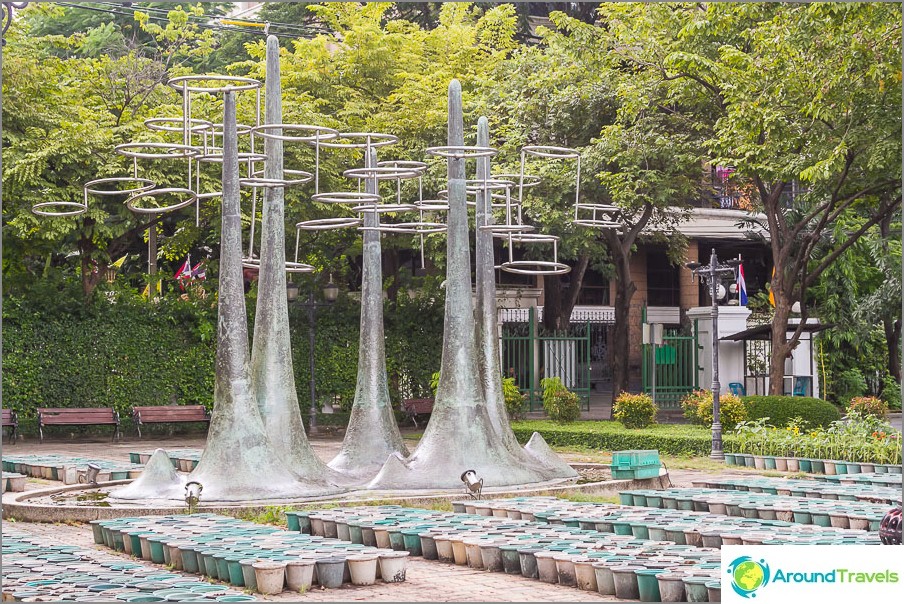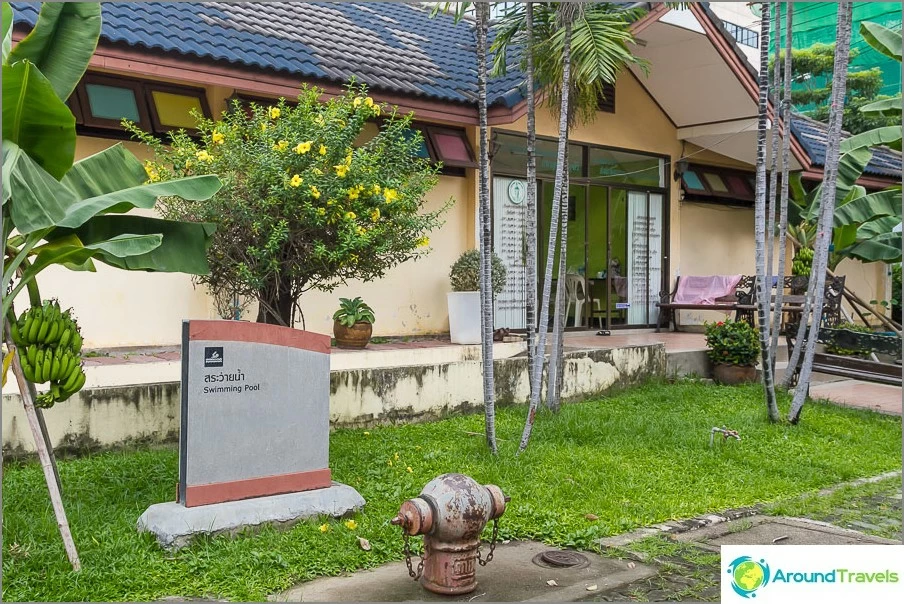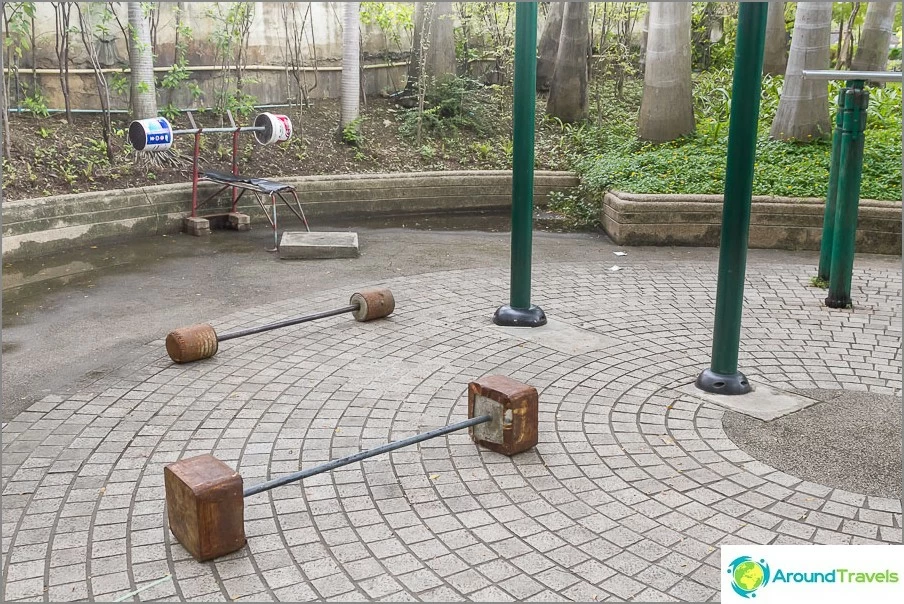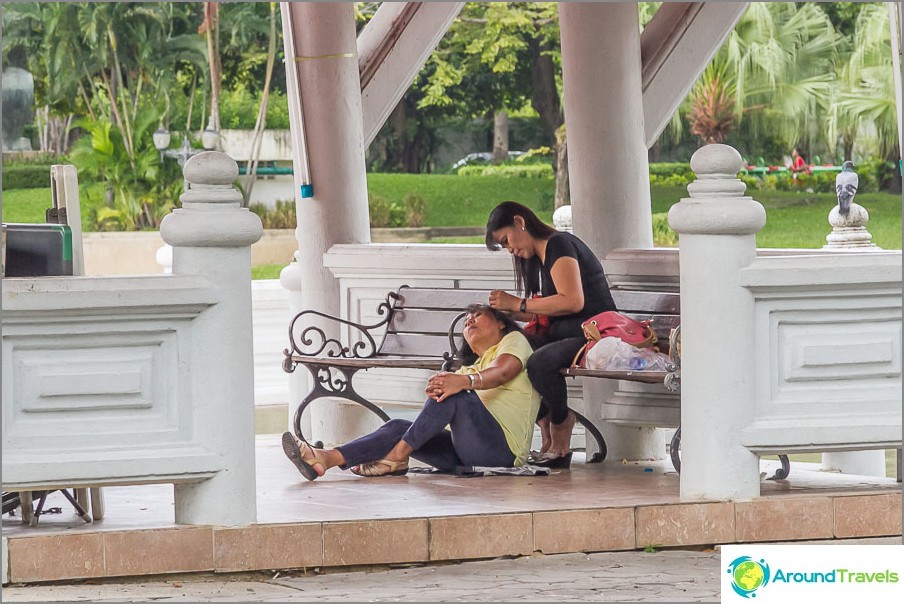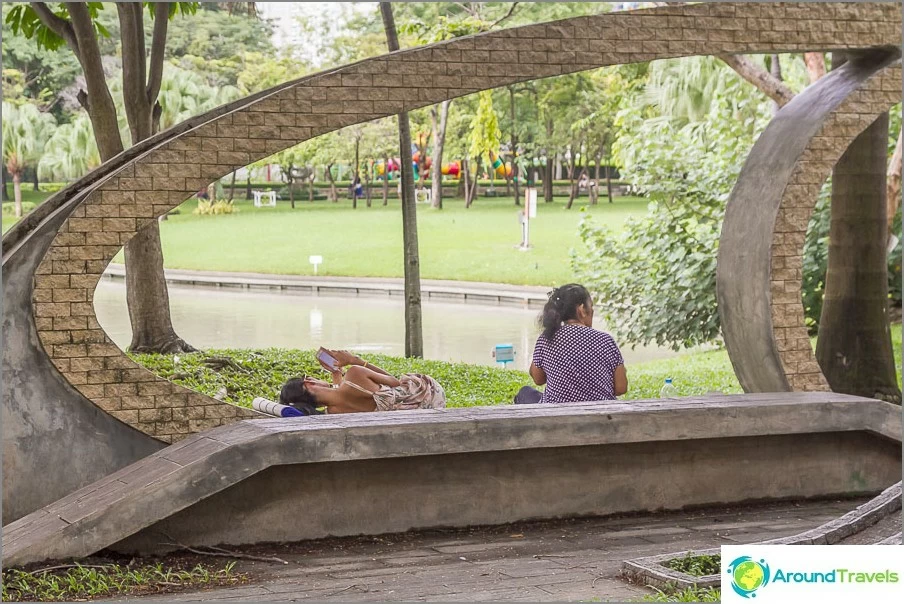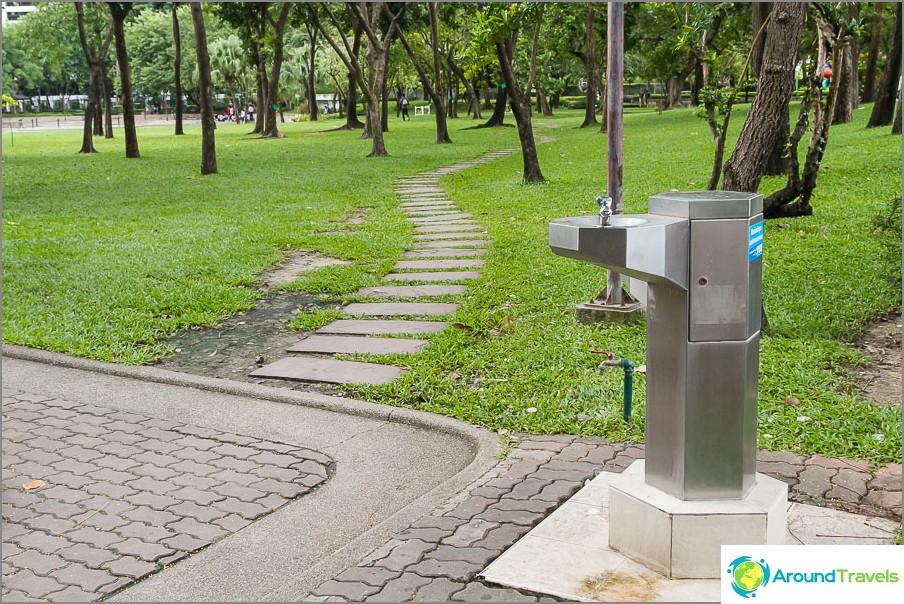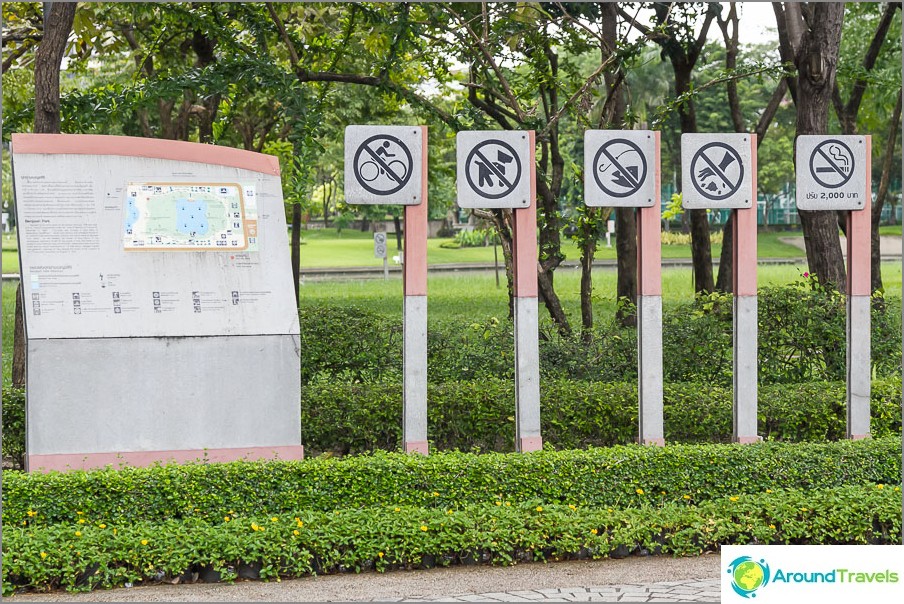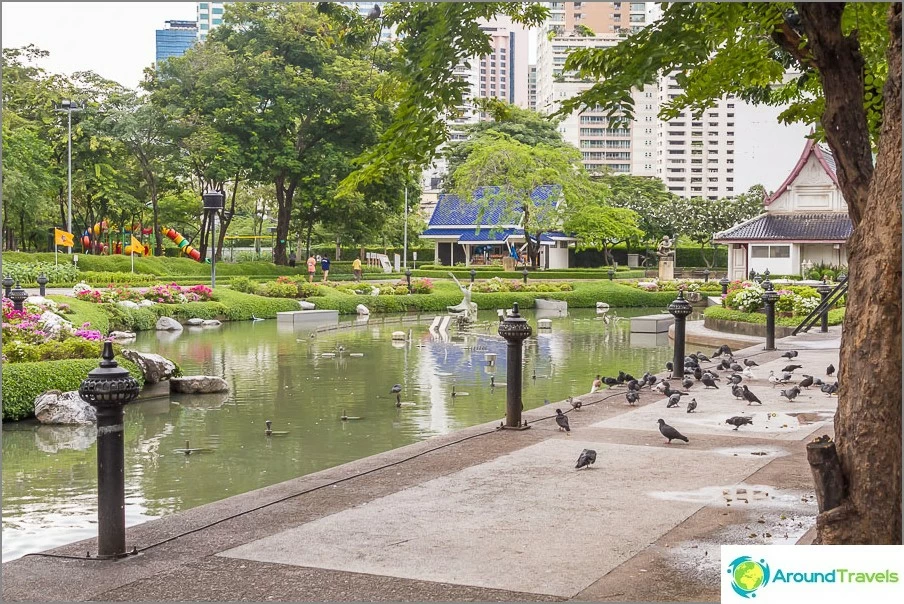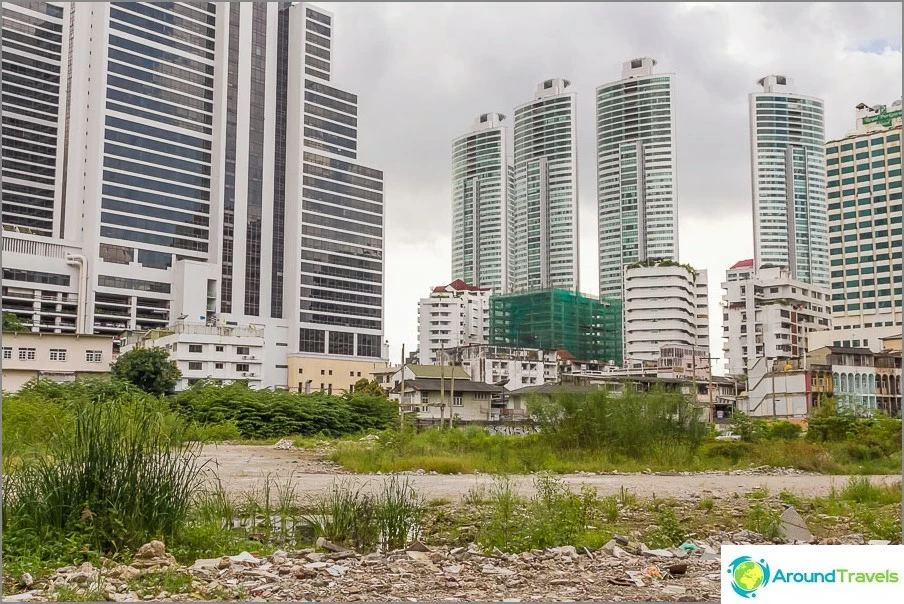 In the morning and in the afternoon there are very few people (morning photos), but in the evening all the sites are filled with people: someone came with the children, someone came for a run, someone did yoga or wushu, well, and someone just sit and relax. At the same time, there are always enough free benches, well, you can sit on the grass if you wish..
On the map
Benjasiri Park
Benjasiri Park
Small park in the city center
Read about the park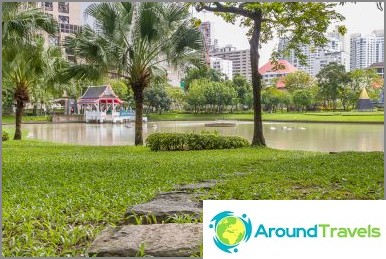 Small park in the city centerRead about the park
In addition to the parks mentioned in the article, there is Benjakiti park nearby, it is 4 times larger, but we did not go there. We needed a park just within walking distance from the hotel. And by the way, near that park, I couldn't find something suitable hotel.