Basic data
District: Ao Nang
Accommodation type: apartments
Distance to the sea: by transport
Number of bedrooms: 1, bathrooms: 1
Rent price, baht / month: 45000
Host contacts: http://www.krabi-apartment.com/, + 66-75695557, [email protected]
Swimming pool: shared
Air conditioner: yes
Household appliances: TV, refrigerator, gas stove
Additionally
If you need help with renting, send me a request by mail using the form below. I also remind you that it is better to look for hotels in Thailand through RoomGuru, as it shows discounts in 30 booking systems at once, and not only in the usual Booking, which is not the main one in Asia.
Send request
Description
In the center of Aonang, on a quiet street, there is a small building (at the very end of the alley) with apartments. They are rented both daily and monthly. Price per day 2000-3000 baht, 45 thousand baht per month. At the peak of the season, the price per month rises to 65 thousand, in the off-season it drops to 30 thousand.
If you live on the ground floor, then the exit from the living room will be directly to the pool. The apartment consists of a bedroom and a living room. The area is not very big, but not small either. Inside there is everything you need, TV, refrigerator, stove. The furniture is good, the interior is modern and new. The sofa in the living room can be expanded. Air conditioner in every room.
Walk to the sea for 20-25 minutes, by bike 5 minutes.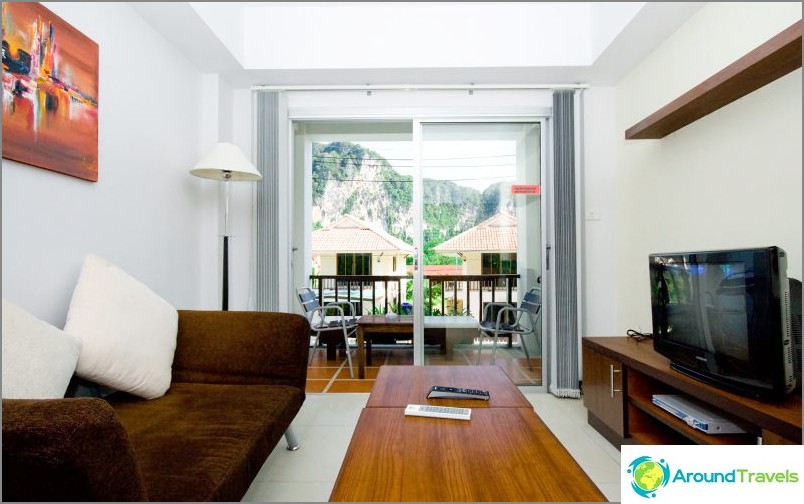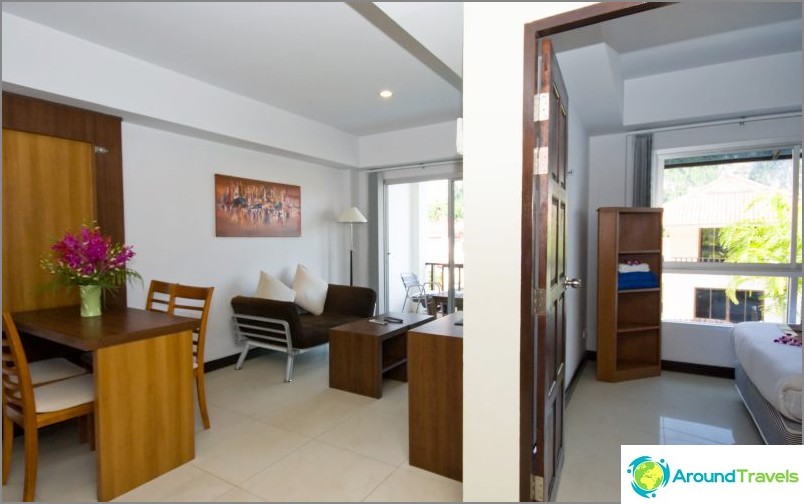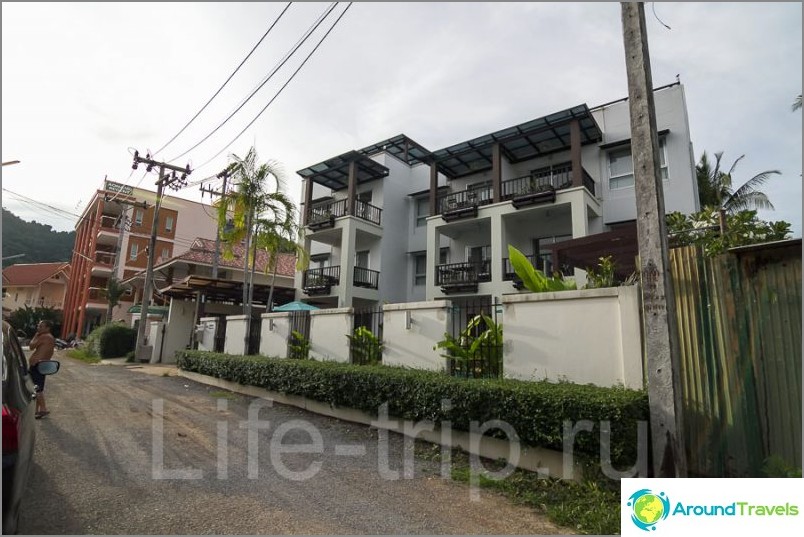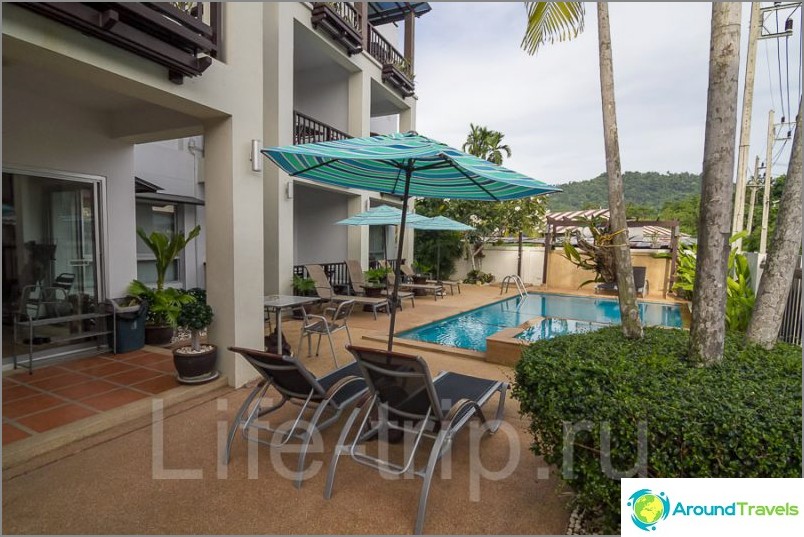 548.1-bedroom apartment with pool
548.1-bedroom apartment with pool
1 bd, 45,000 baht / month
View House
1 bd, 45,000 baht / monthView house