I already have detailed instructions, how to renew a Thai visa on Koh Samui in immigration. All processes are identical regardless of the city, the only difference can be in which queue will be, and it depends on the season. Nevertheless, I decided to sketch a short post about my personal experience of visa extension in Hua Hin. I remind you that all information about secret visas and stamps I already have it written.
The content of the article
How to extend a visa in Hua Hin
Arrived at 10.50 am, at 11:30 came out with a visa. Everything is very fast! But they say there are queues. Although there were a lot of people on my arrival, all the seats inside and outside the office were occupied. Perhaps thanks to the streamlined procedure for accepting documents, now everything is happening much faster than before.
There is a photocopier near the entrance, where I made a copy of the passport of the main page and a spread with a visa (3 baht / 1 sheet). It was possible to take a picture for 100 baht, but I already had a photo. After that I went inside and took a ticket of the electronic queue. Without a copy of my passport and a photo, they didn't want to give me a ticket. Then I began to fill out the questionnaire, although there was a Thai girl sitting at a table on the street, who fills out the questionnaire for everyone for free, but she was already busy with someone and I did not bother her. While I was filling out the questionnaire, it was my turn, I barely had time to fill out the questionnaire. Therefore, I think you should not rush and take the coupon ahead of time.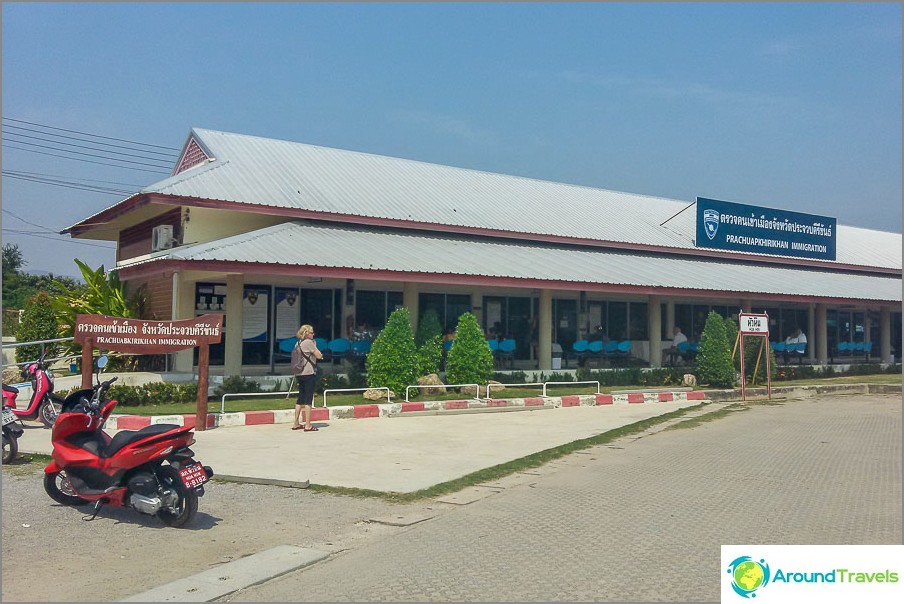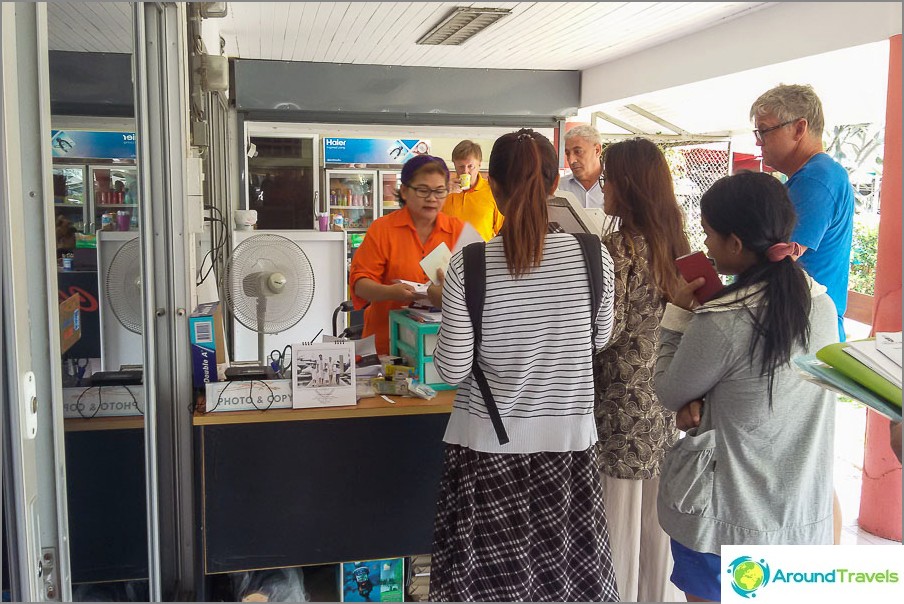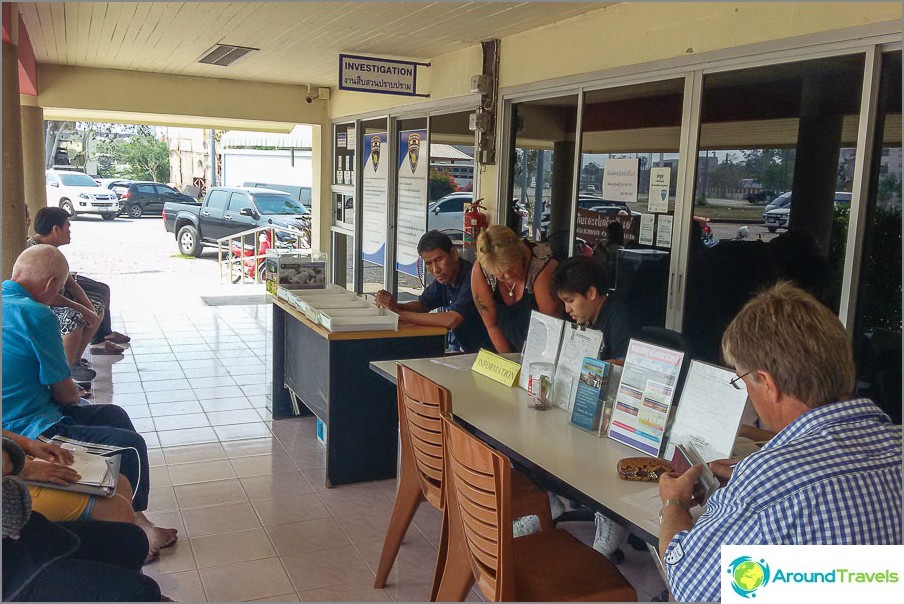 The immigration officer looked at my address in Bangkok on the questionnaire and asked where I was staying in Hua Hin. Since I was passing through and did not even intend to spend the night, I did not stay anywhere in Hua Hin (I lived in Bangkok then). In order not to create a freelance situation (if you are passing through, then go to your friend in Bangkok), I named the first hotel in Hua Hin that I remembered, since I stayed there and even did small overview of hotels.
Already 5 minutes after the conversation with the officer, I was given a ready-made passport with a renewal stamp.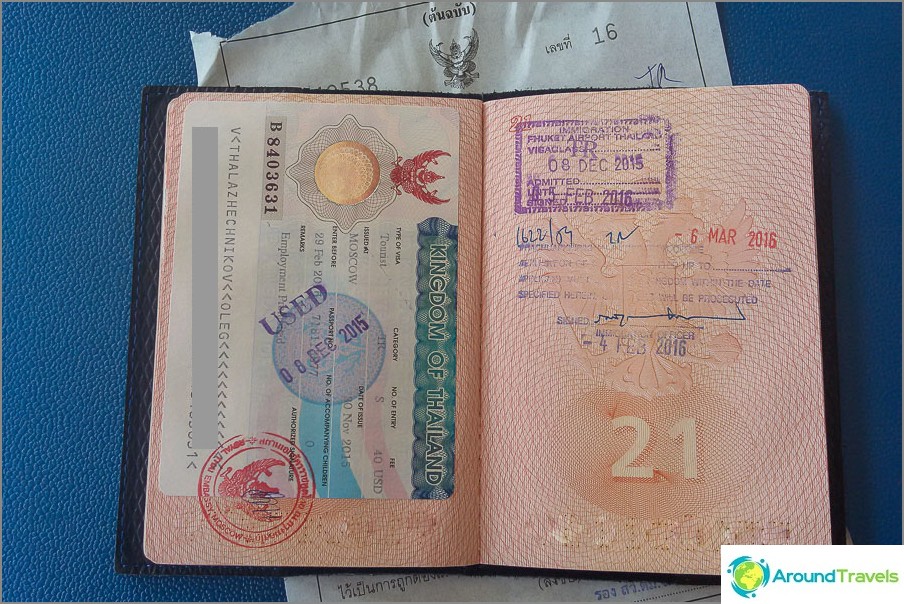 Park opposite
Opposite the immigration there is a small park with a playground, fitness equipment, a minimum of trees and an entrance to the sea.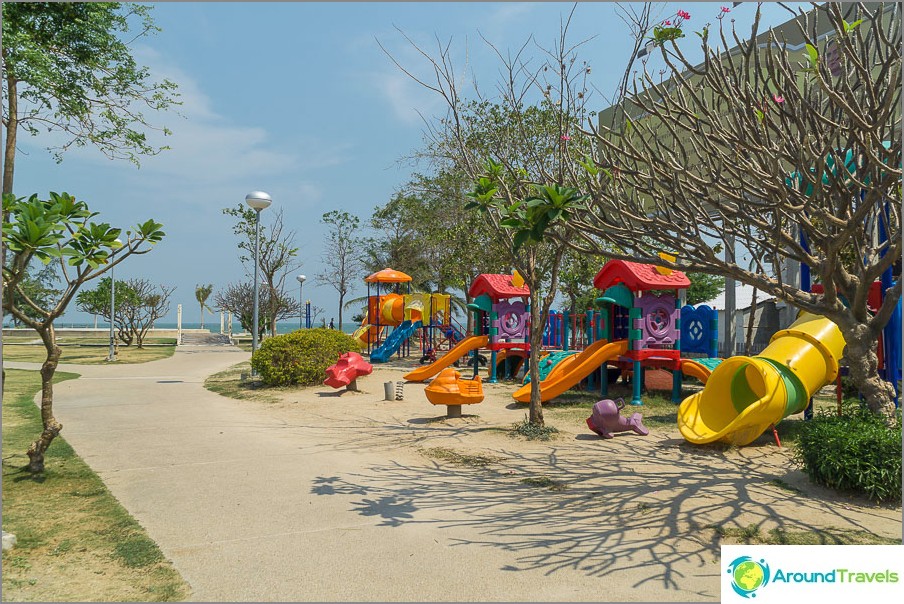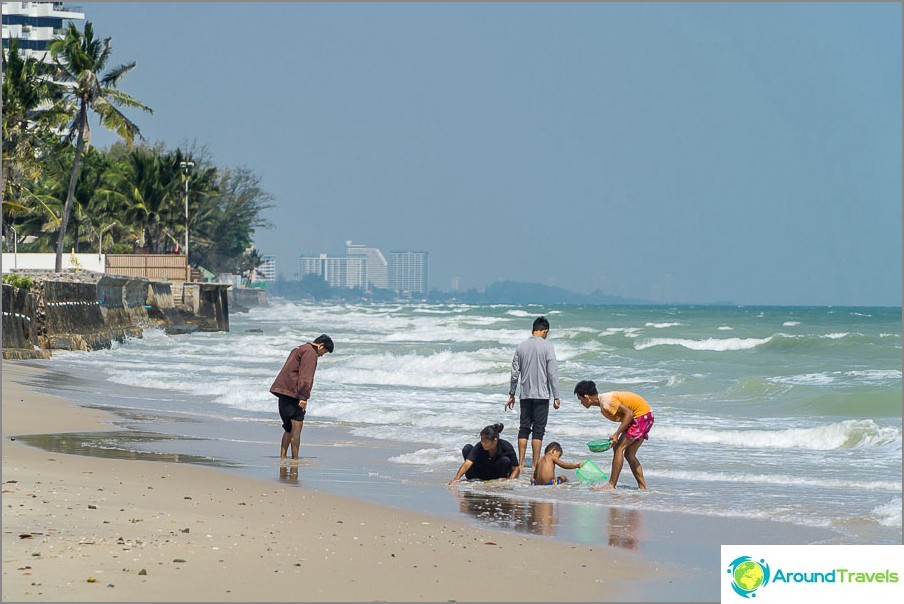 Documents for renewal
Of the docks, only:
- International passport
- Any photo 3x4 or 4x6
- A copy of the main page of the passport, a spread with a visa, and an immigration card
- Completed application form (immigration has a sample how to fill out)
- Warning about responsibility for not notifying the authorities about the change of place of residence (to be filled in on the spot and as I understand this is a formality)
I was afraid that they would ask for a counter for housing, but he was not needed! Didn't ask anything at all.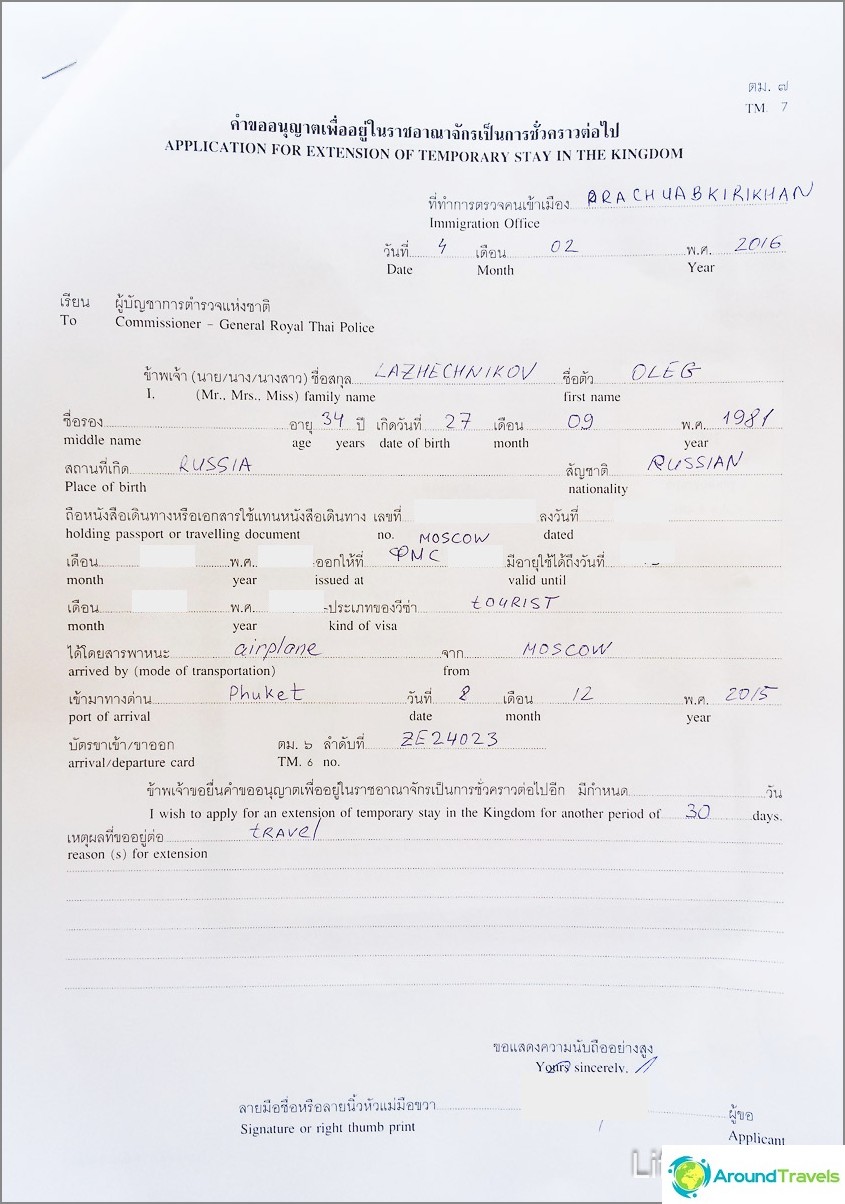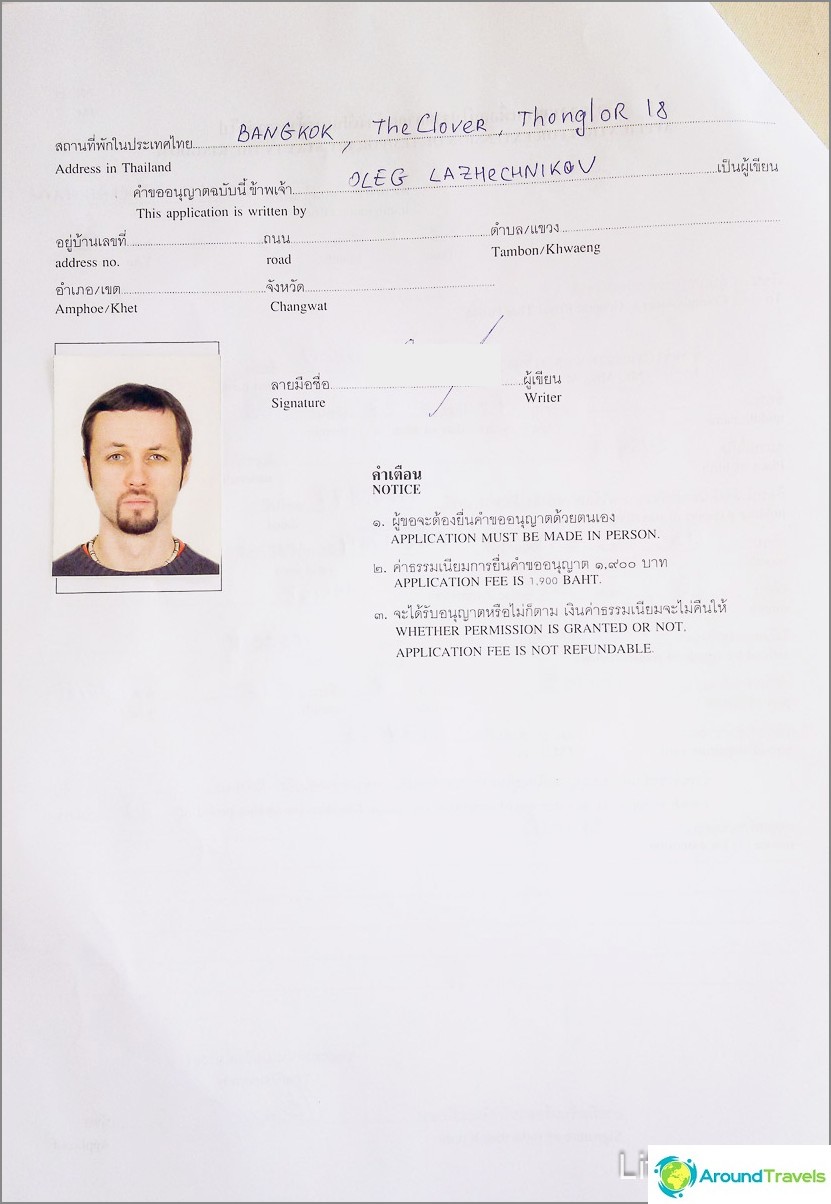 Opening hours and cost
Monday to Friday, 8:30 am to 4:30 pm. Break from 12:00 to 13:00.
The cost of extending a single entry visa for another 30 days or a 30-day stamp for 7 days - 1900 baht.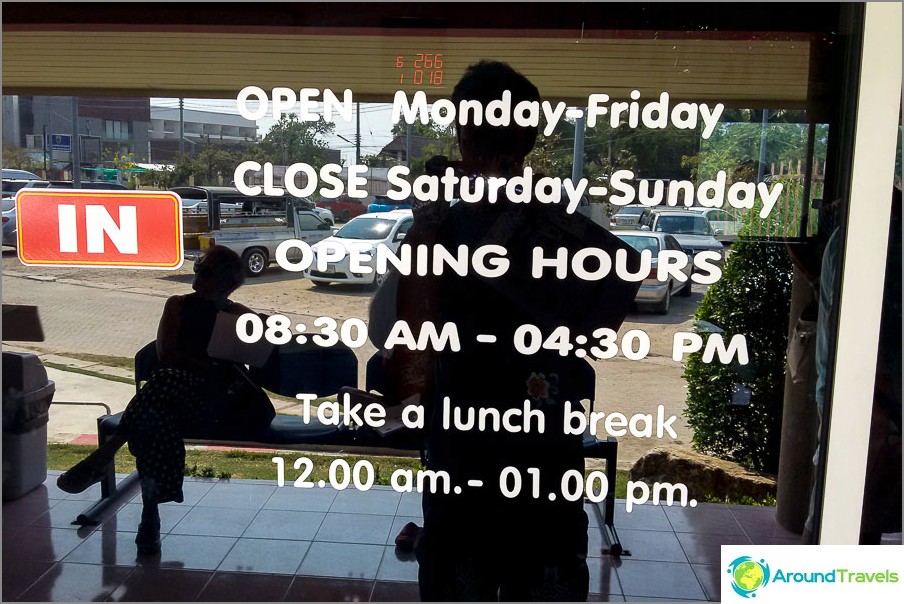 Immigration location map
On blogs, I came across some confused explanations that the immigration office had moved. I don't know, maybe this is already his new place, but the correct point is marked even on Google Maps, which usually lags behind the display.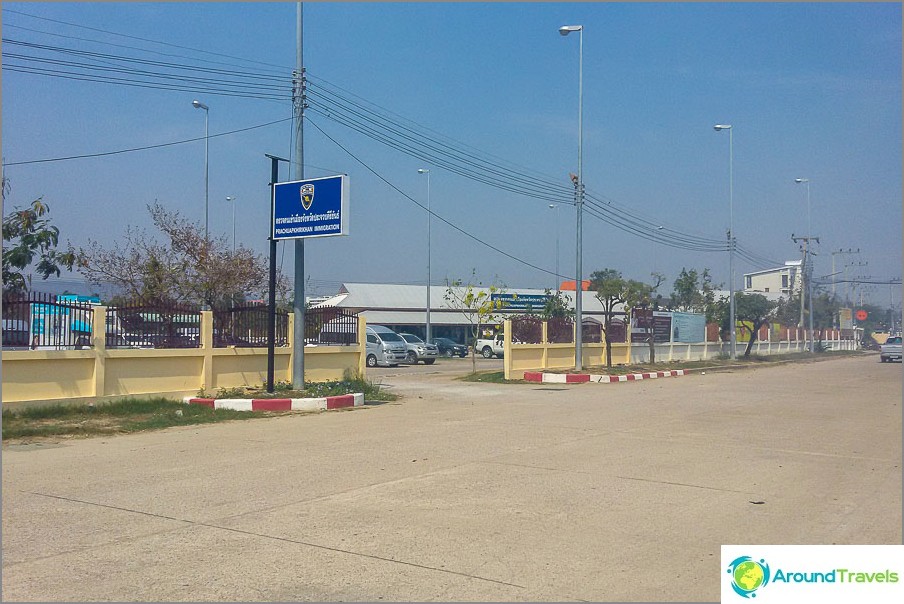 Another immigrant office has also appeared in the Blueport shopping center on the ground floor. There is almost no one there now, because apparently not everyone knows about it yet. So it's better to go there, they will do everything without queuing. Moreover, even no documents except a passport are needed, they will do everything there themselves.
Immigration to Hua Hin
Immigration to Hua Hin
Immigration office where you can extend your visa. Opposite is a park with a playground. Information is current as of 02.2016. How to renew a Thai visa in Hua Hin.
Immigration office where you can extend your visa. Opposite is a park with a playground. The information is current as of 02.2016. How to renew a Thai visa in Hua Hin.