If you are in Hong Kong, then in addition to Victoria Peak be sure to visit the island of Lantau and go up to the tourist village of Ngong Ping to the Big Buddha. What's so interesting there? In fact, this place is quite tourist, but it is very beautiful there because of the mountainous terrain. A five-minute walk from the Tung Chung metro and you get to the cable car station (Ngong Ping Cable Car), from where you climb almost to the very top, and already during the ascent you can start admiring the mountain landscapes, the sea, taking off by airplanes from Chek Lapkok Airport and the height. Since the ascent takes about half an hour, there will be enough time to take pictures and see enough.
The content of the article
Ngong Ping Cable Car
In principle, I have already said everything about her above. The climb takes about half an hour, there are different types of cabins, for me a very worthwhile event, both because of the views and because of the process itself.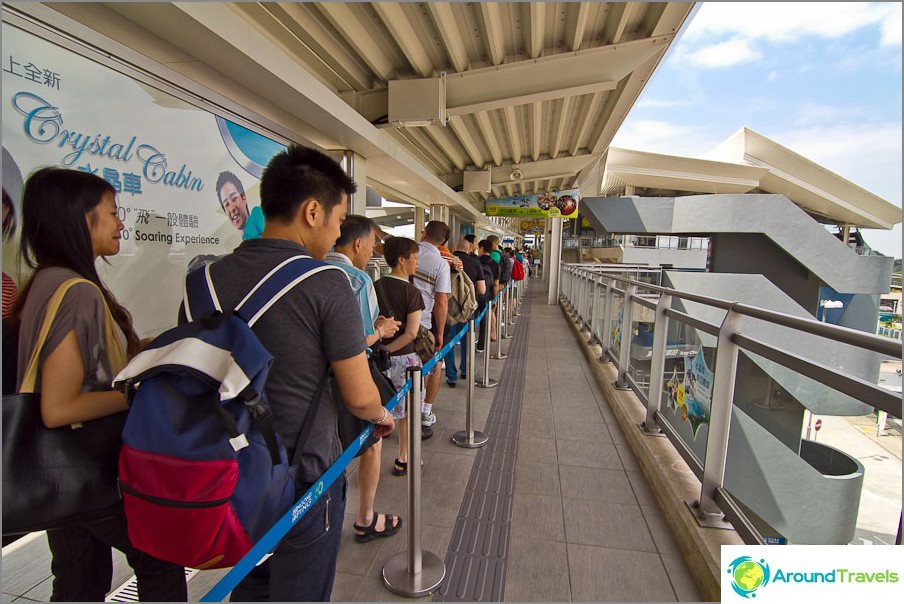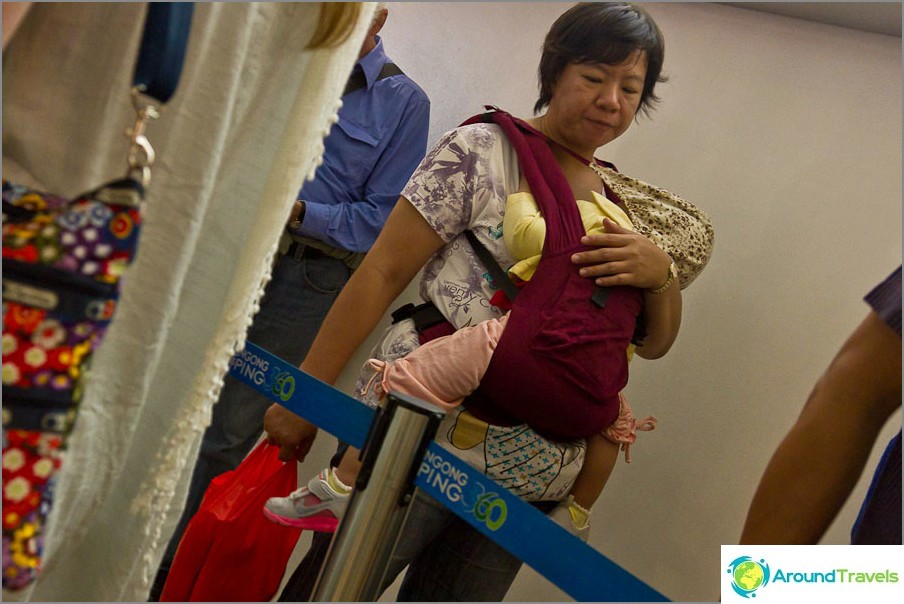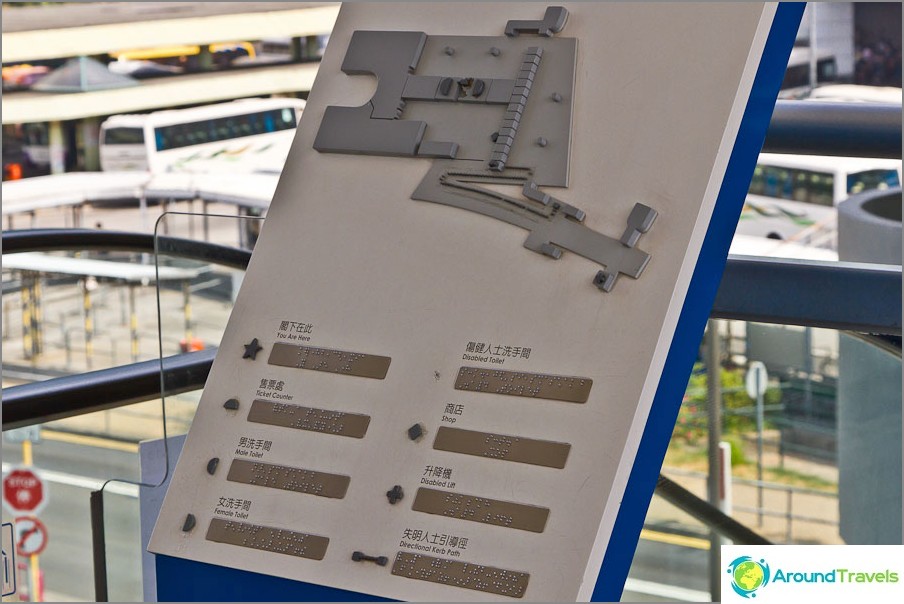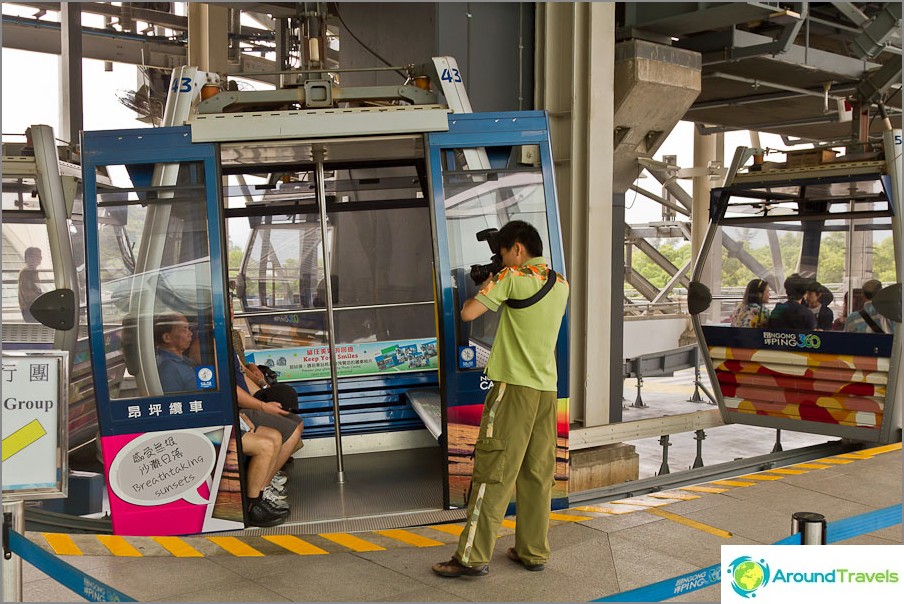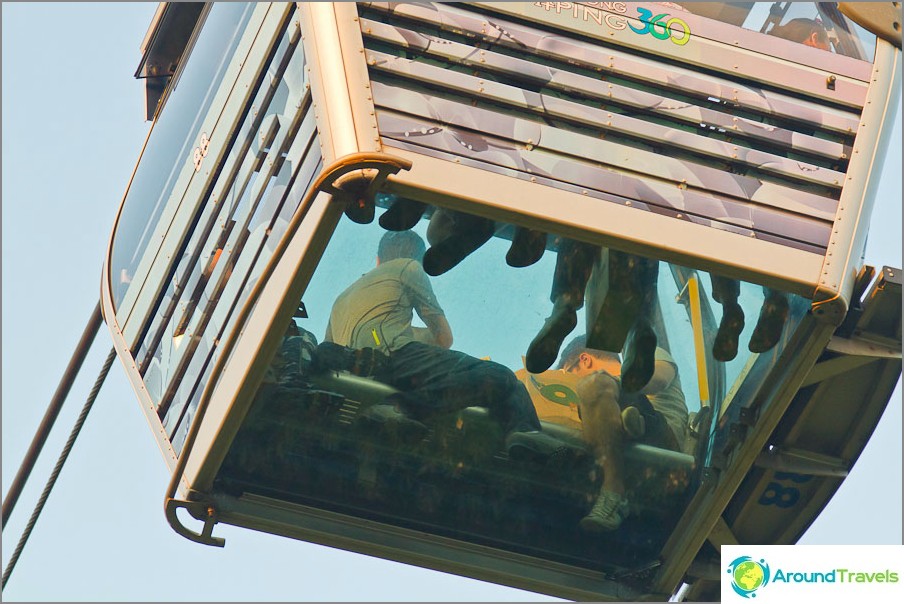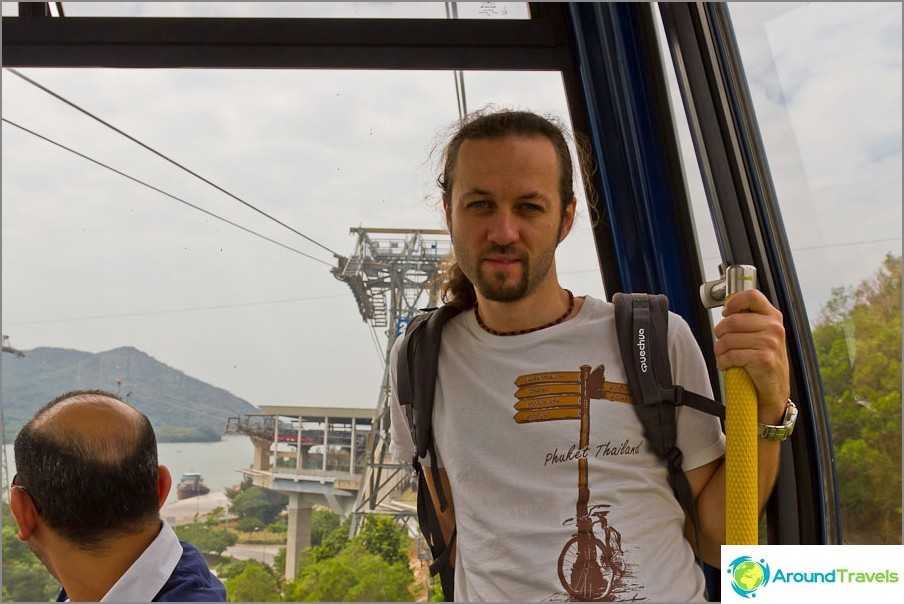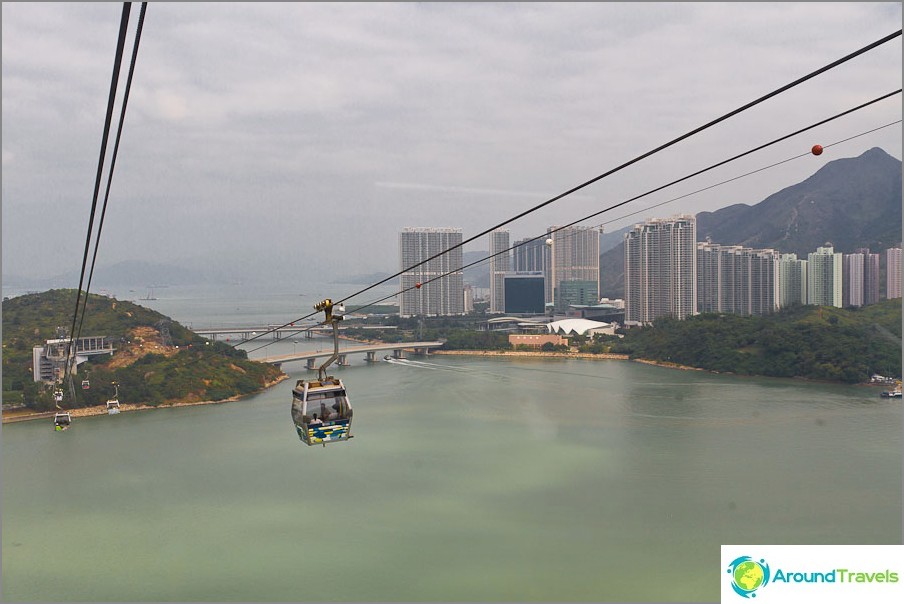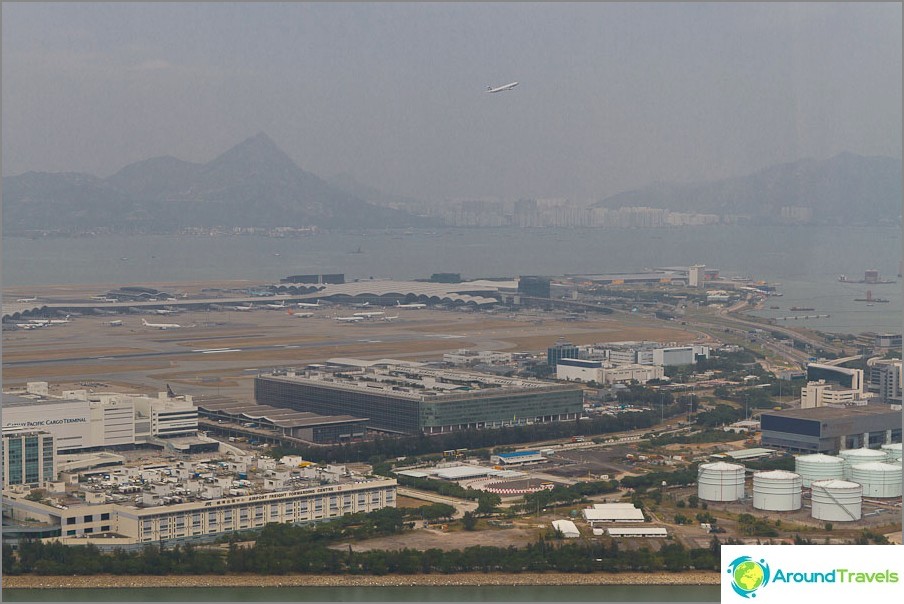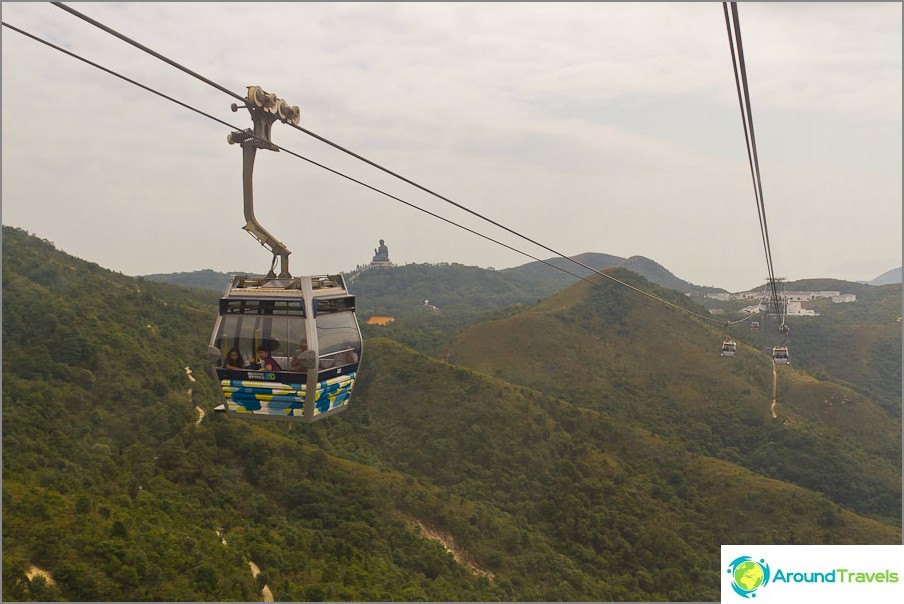 Ngong Ping and Big Buddha
Once on the mountain plateau, you come to the Ngong Ping themed village. Personally, I had nothing to do there, since these are just a few cafes, shops with clothes and souvenirs, so I immediately went to the statue of the Big Buddha (Tian Tan Buddha or Big Buddha), sitting on a lotus flower, and to which there are 268 steps. They say it is difficult to climb, but I would not say, it can only if a person is very old or has health problems, besides, you can always rest. Parallel to the stairs, there is a gentle slope for wheelchair users, I now constantly pay attention to such things and rejoice. The height of the figure itself is 34 meters, it is cast from bronze in parts, weight is 250 tons, it is one of the largest statues in the world. It is difficult to pass by, even from the cable car it will be visible from afar, and then, too, there is no way to hide from it. But there are signs everywhere if you suddenly get lost. From the platform where Big Buddha sits, bonus views of the southern part of Lantau Island will open for those who got here. Around mountains, blooper, I recommend!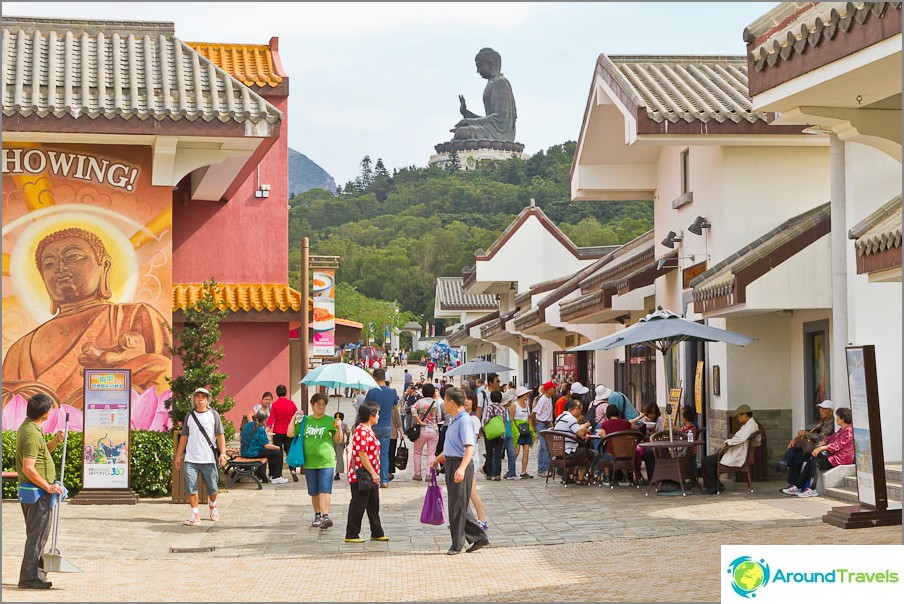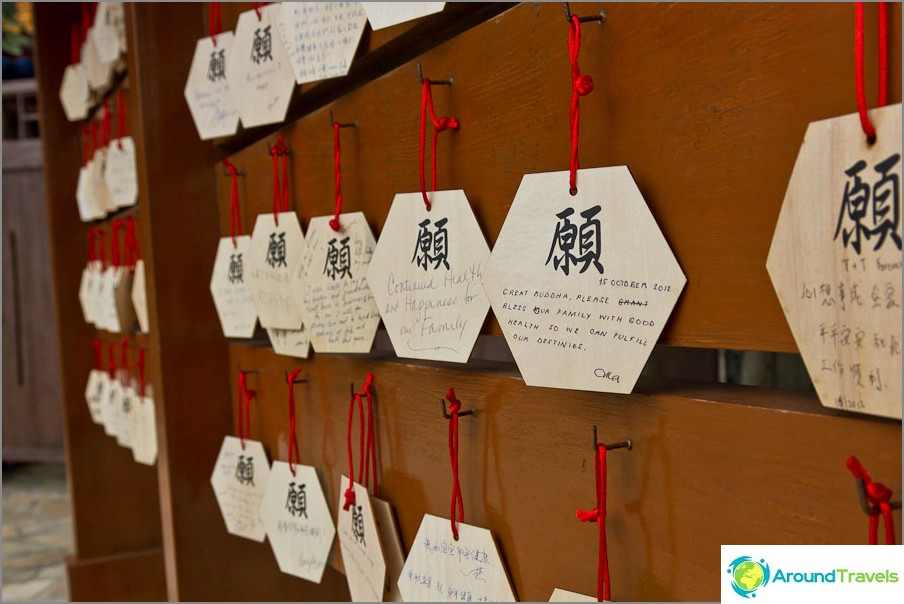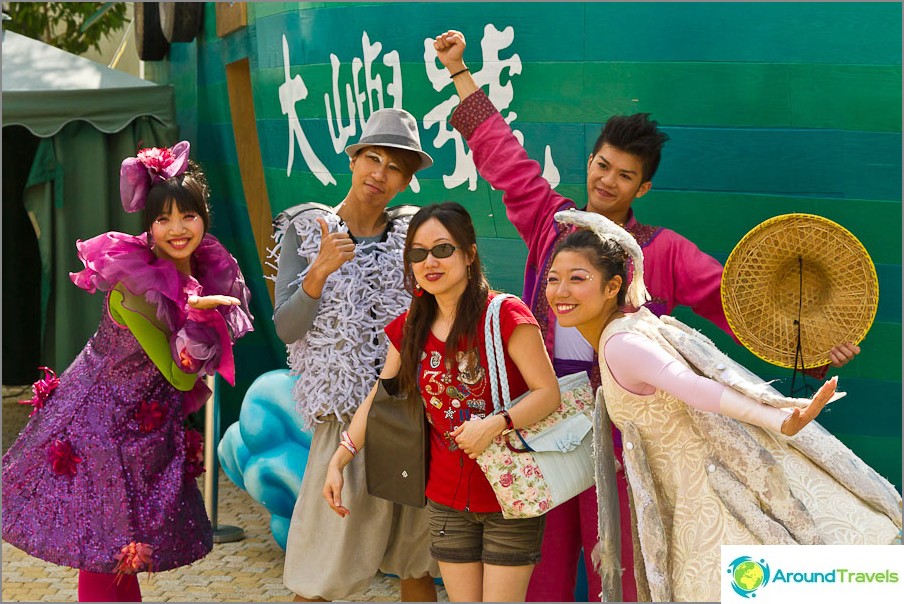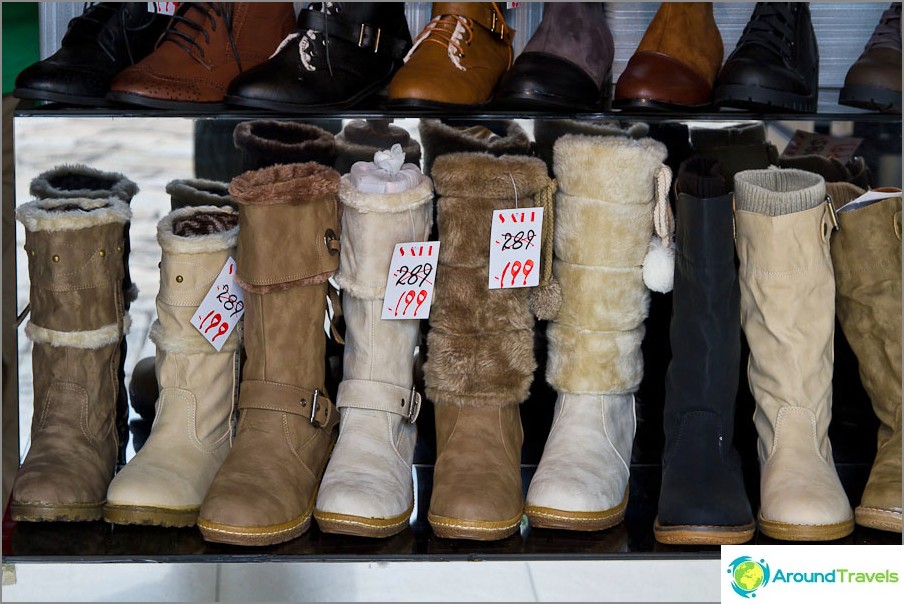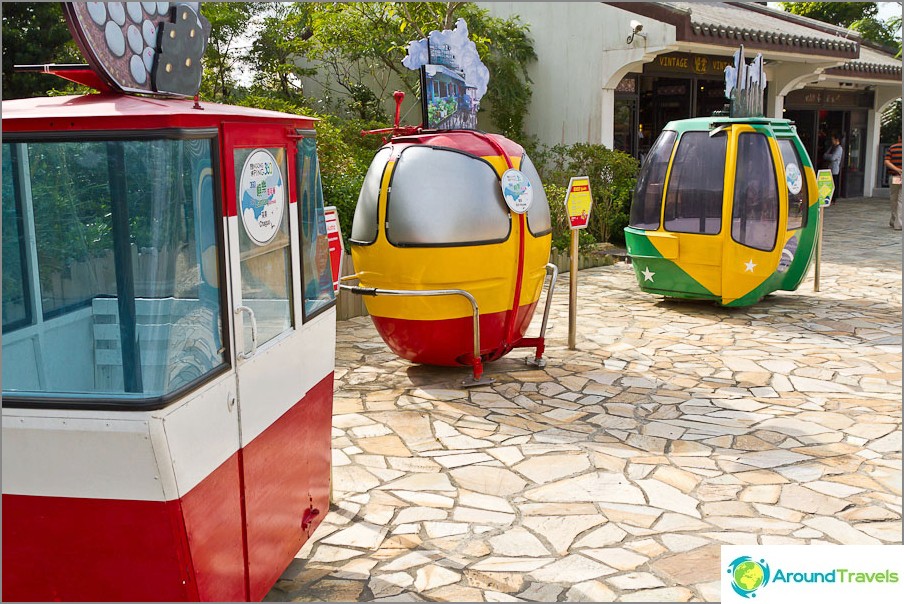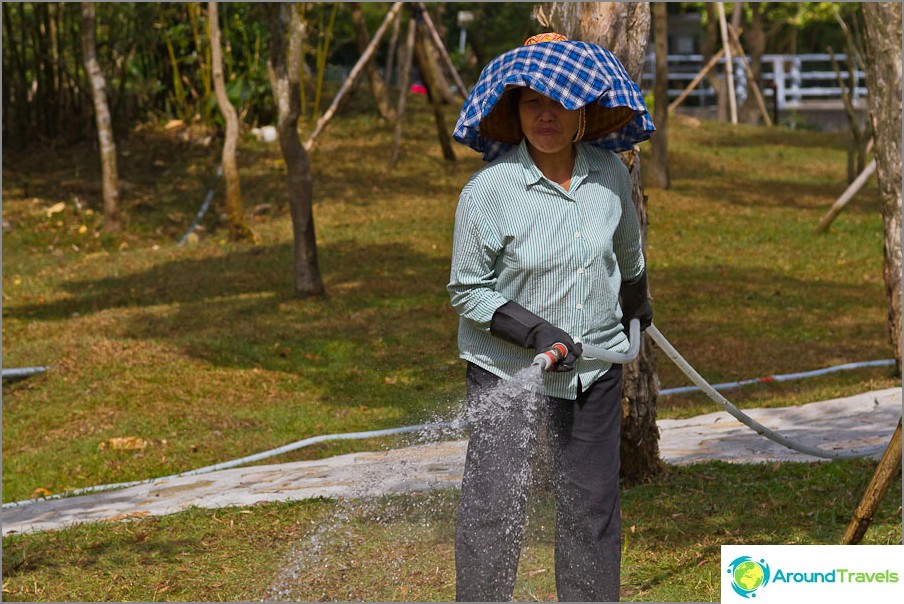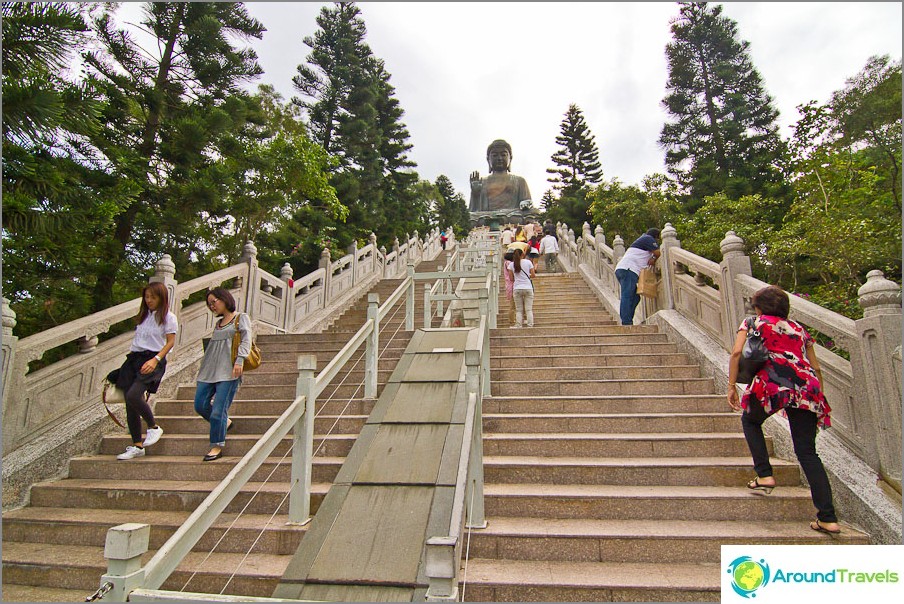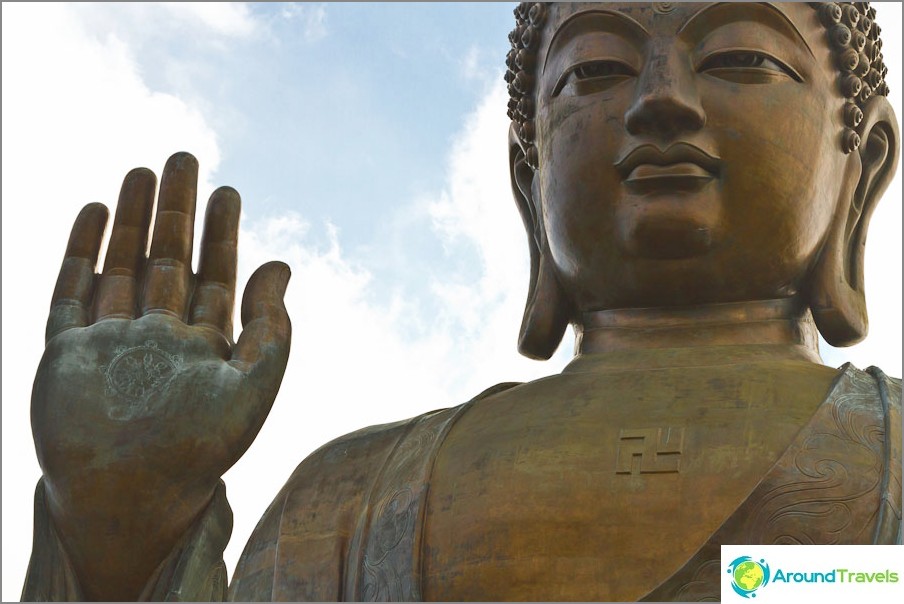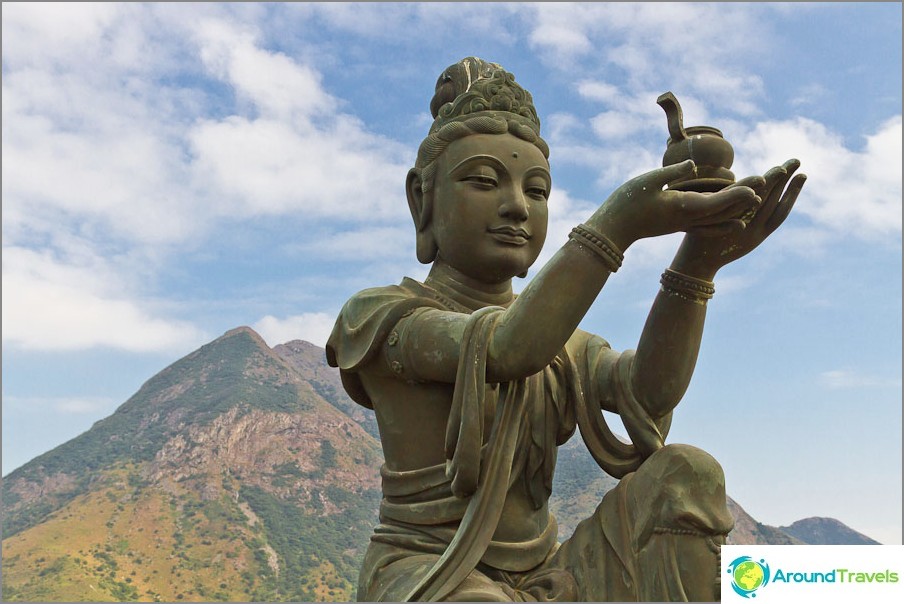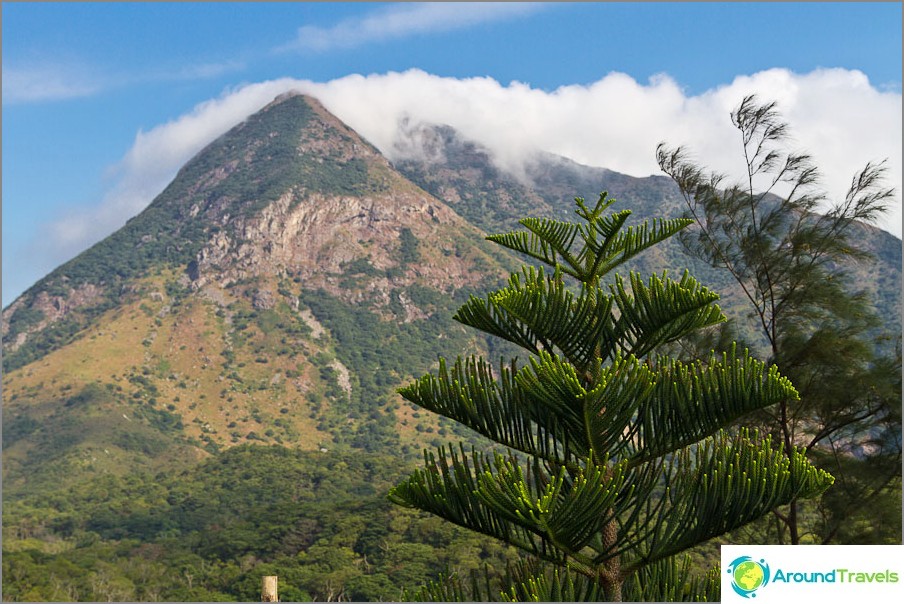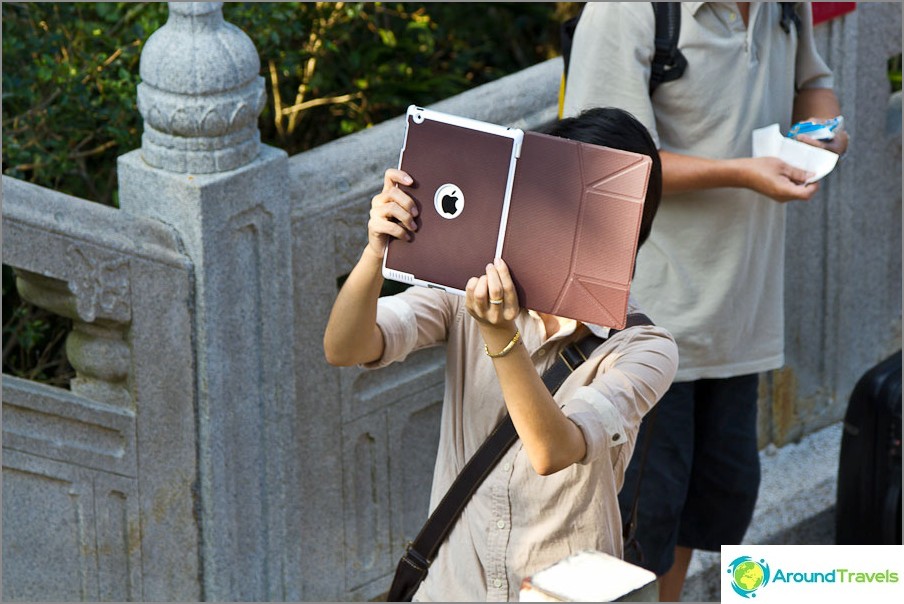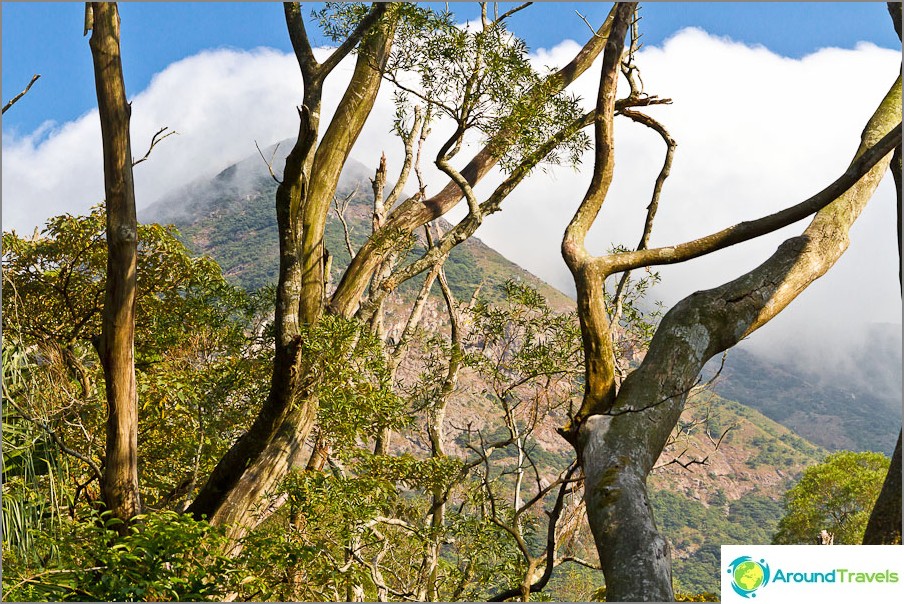 Inside the statue there is a temple, where the particles of the real Buddha seem to be kept, and that is why Buddhists from all over the world flock here. One feels that the place is prayed for, despite the large flow of tourists, and here it is somehow especially good and easy. You forget that there is big and noisy Hong Kong.
Path of Wisdom
Next to the statue of the Giant Buddha is the Po Lin Monastery, which is active and highly revered. I was in a hurry and went on to the Wisdom Path. It is a path in the form of a figure of eight (the symbol of infinity), along which there are 38 huge wooden pillars, 10 meters high (halved tree trunks) with Chinese characters carved on them. These inscriptions are the Heart Sutra, an ancient mantra with Buddhist wisdom. I think it will be easier for Buddhists to appreciate this path, it looks unusual, but I expected a little different.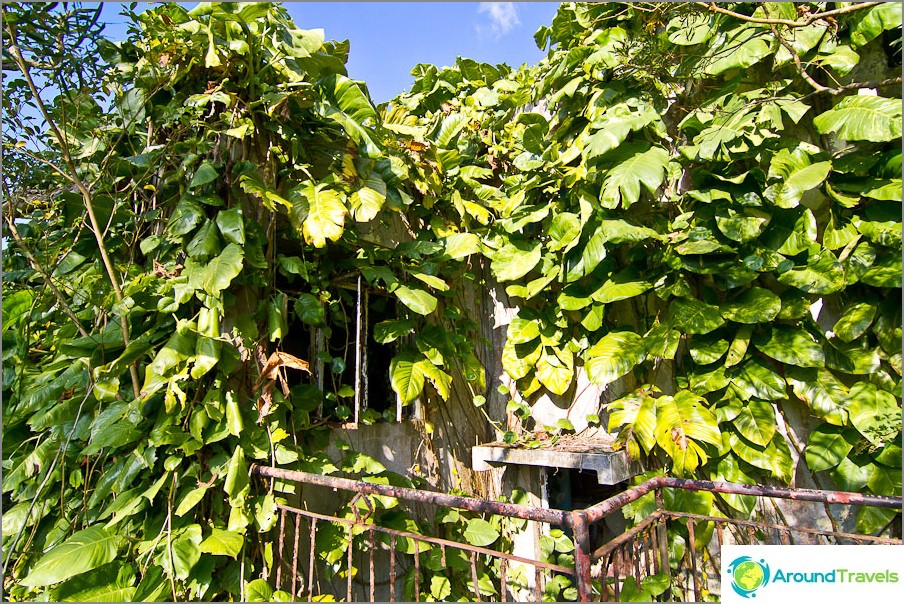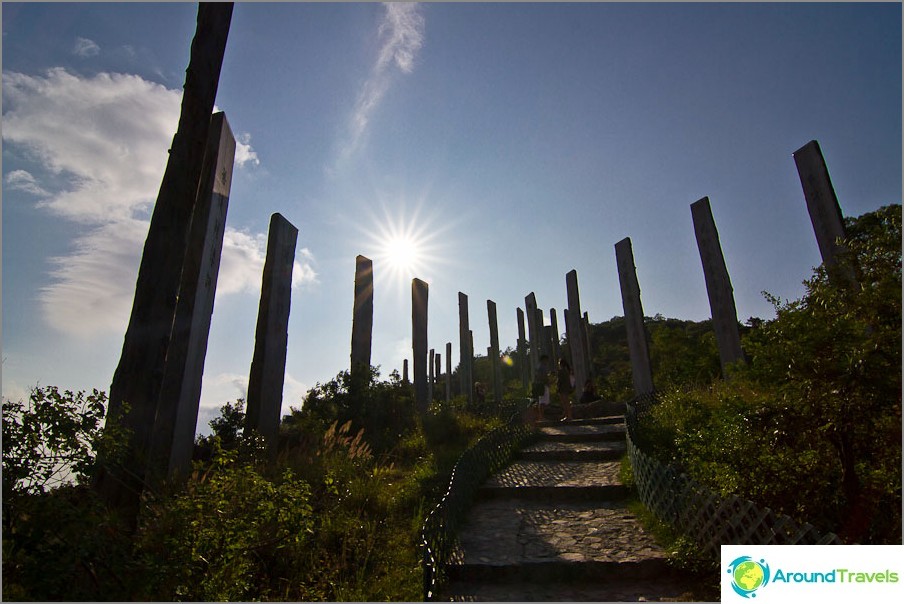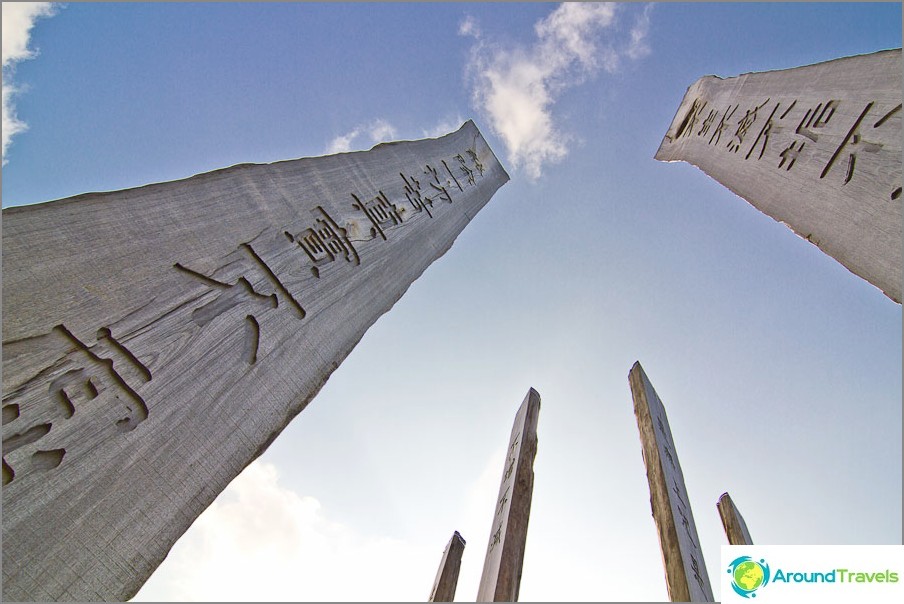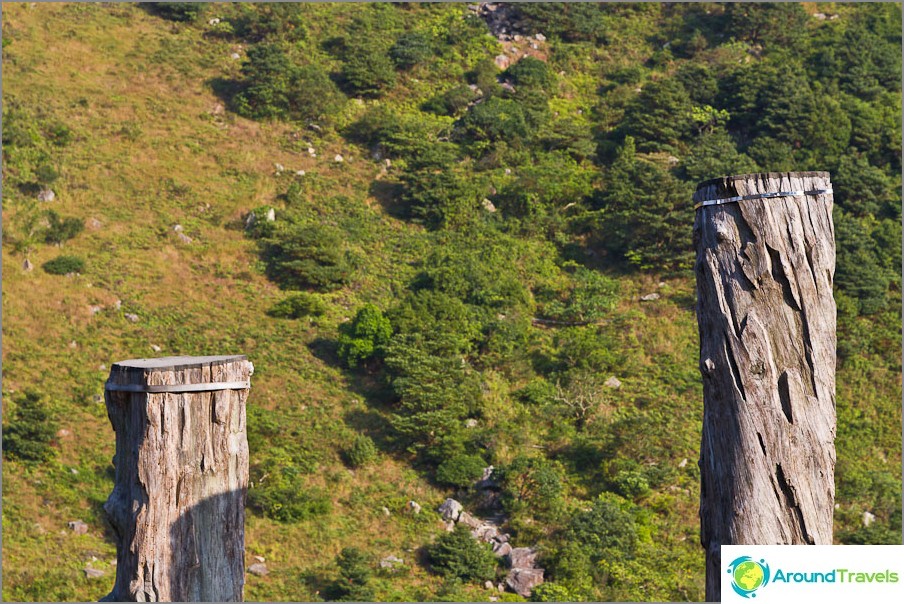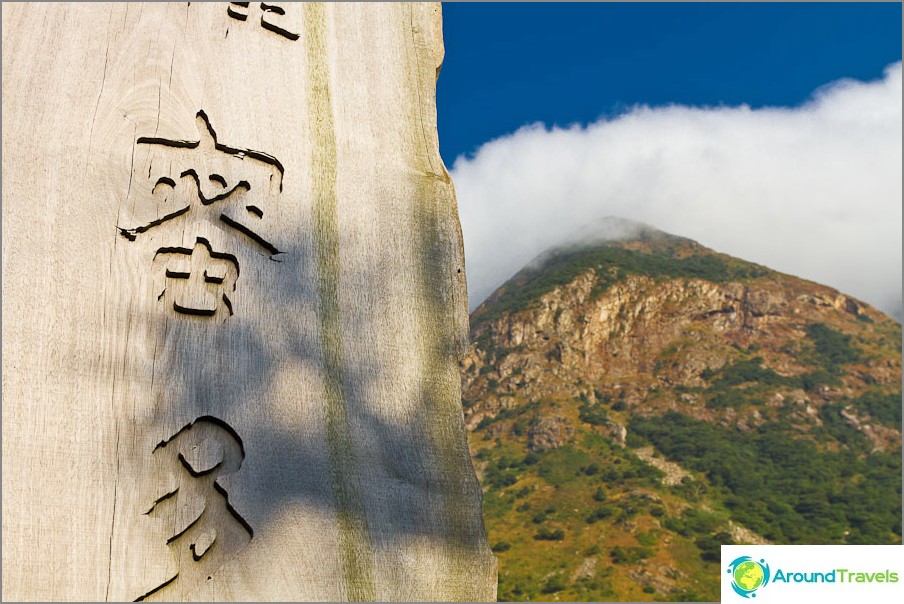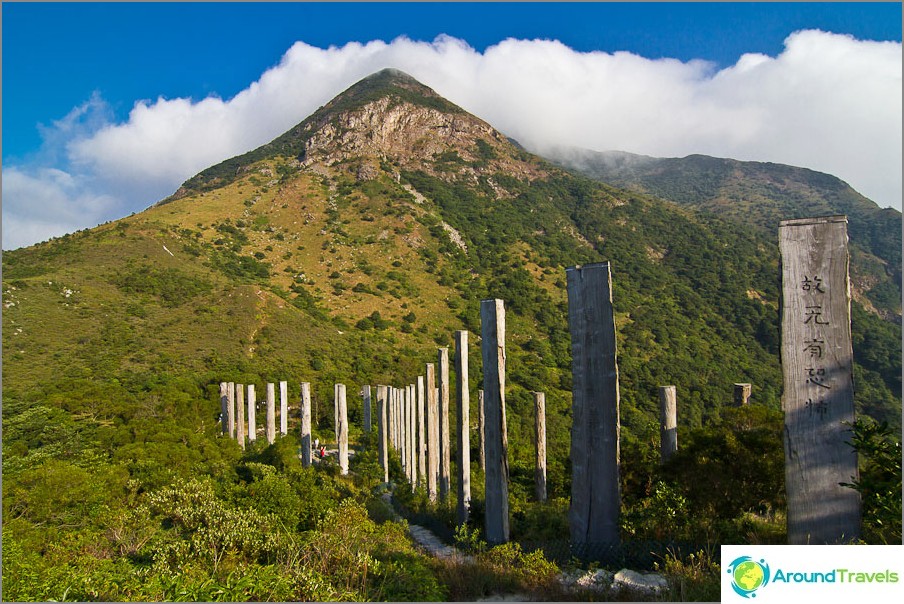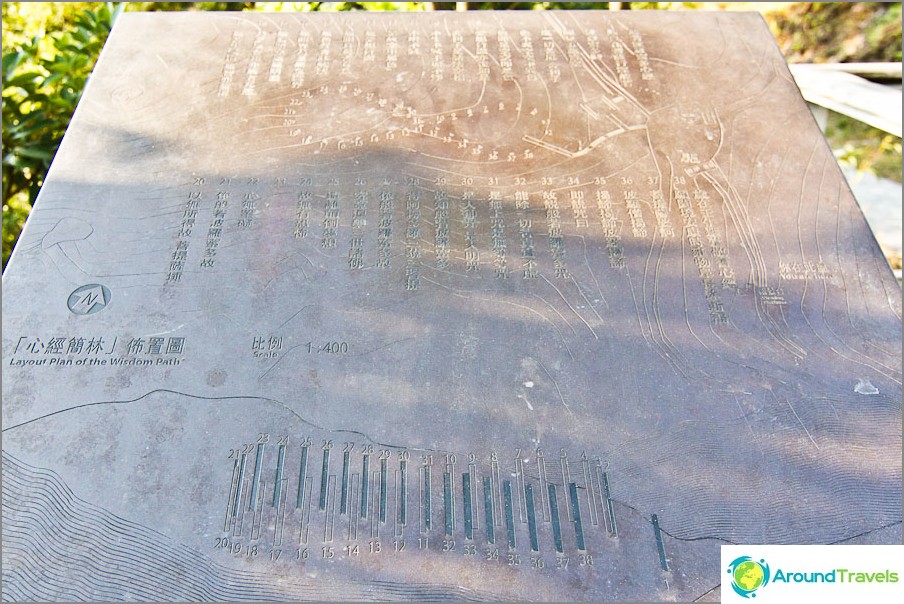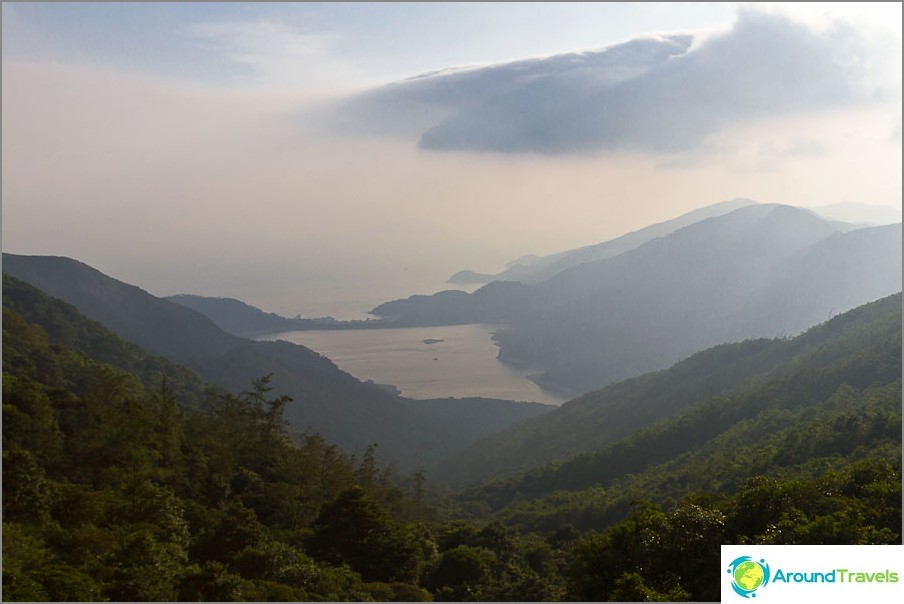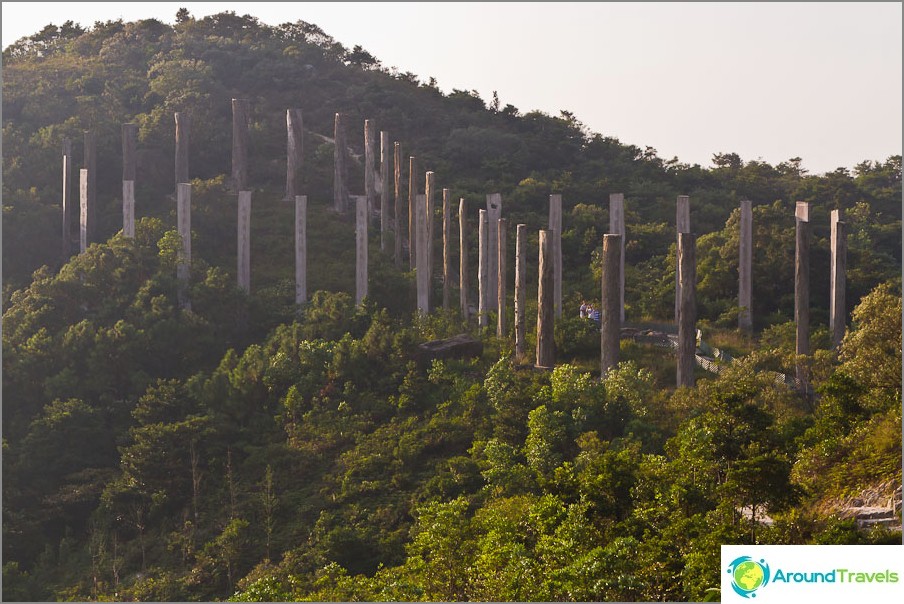 Civilized trekking
As I understand it, usually this is where the trip to Ngong Ping ends for many, however, the mountains here, one might say, are striped with improved trails for trekking, like in Victoria Peak. Therefore, if there is a desire to try mountain walks and wander through the jungle in comfortable conditions (the paths are quite flat and there are maps and signs everywhere), then this is the place and time. Of course, it will be far from real tracking, but I am sure that the light version is no less interesting. That's how Hong Kong is! That rolled into concrete, then natural-marching.
There are really many routes here, starting from a small circle around Ngong Ping (I did manage to run it), ending with crossing the entire island with an overnight stay in a tent. Therefore, it is often practiced to buy a ticket for the cable car only upwards, and go down with legs. I am very sorry that, out of ignorance, I bought a round-trip ticket right away, and I arrived in Nong Ping already in the afternoon - it was getting dark and it was no longer up to the descent on foot. However, nothing prevents me from coming back here someday again with my family, plenty of time and a tent to hang out on Lantau Island for a couple of days and go through it all.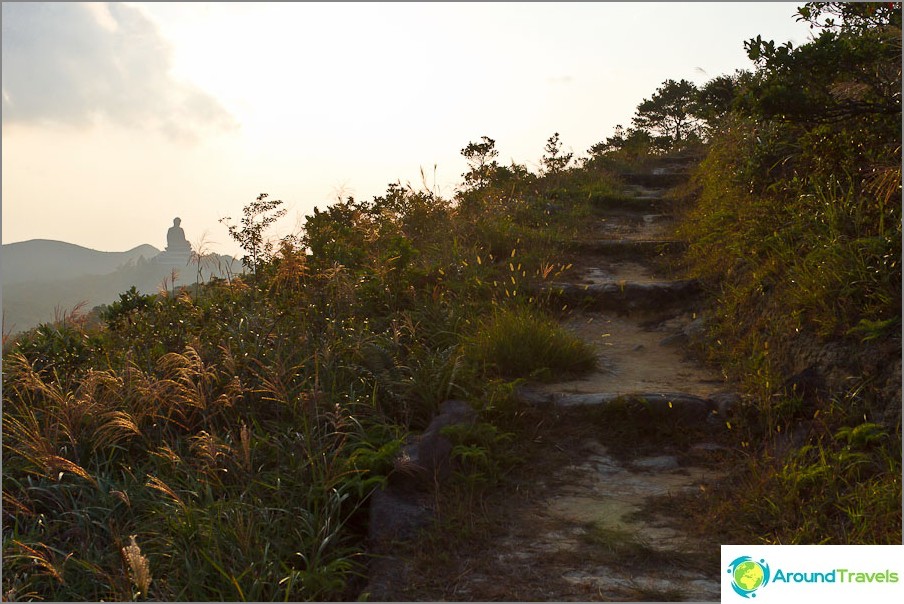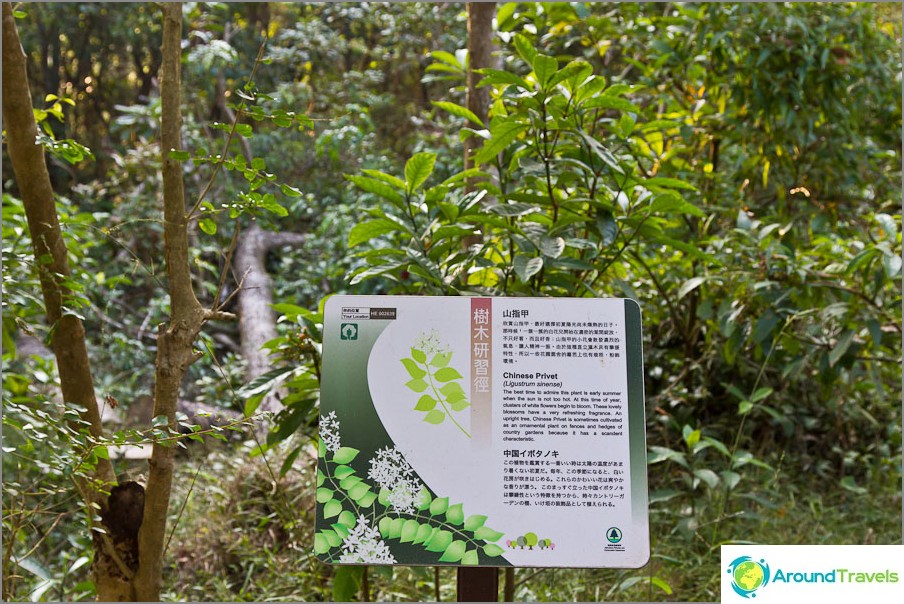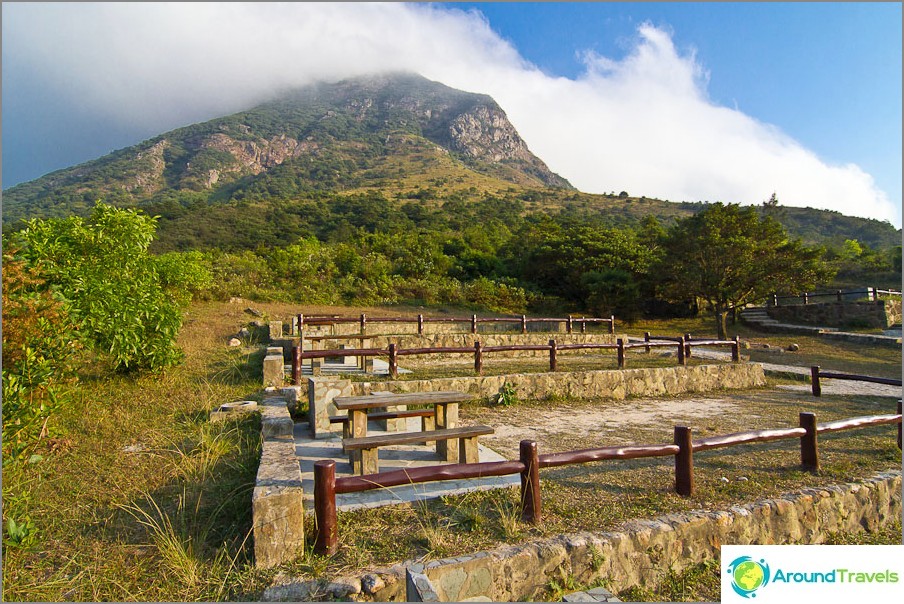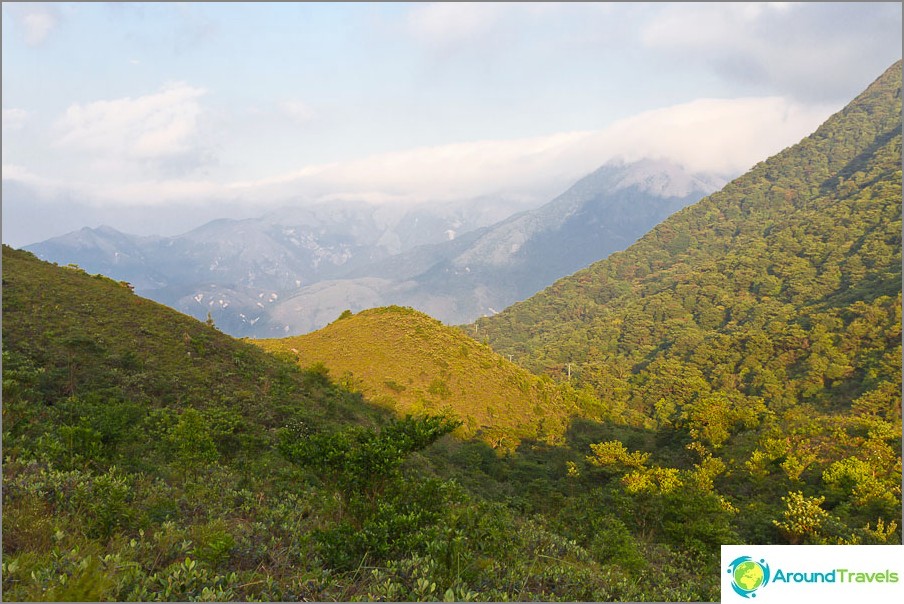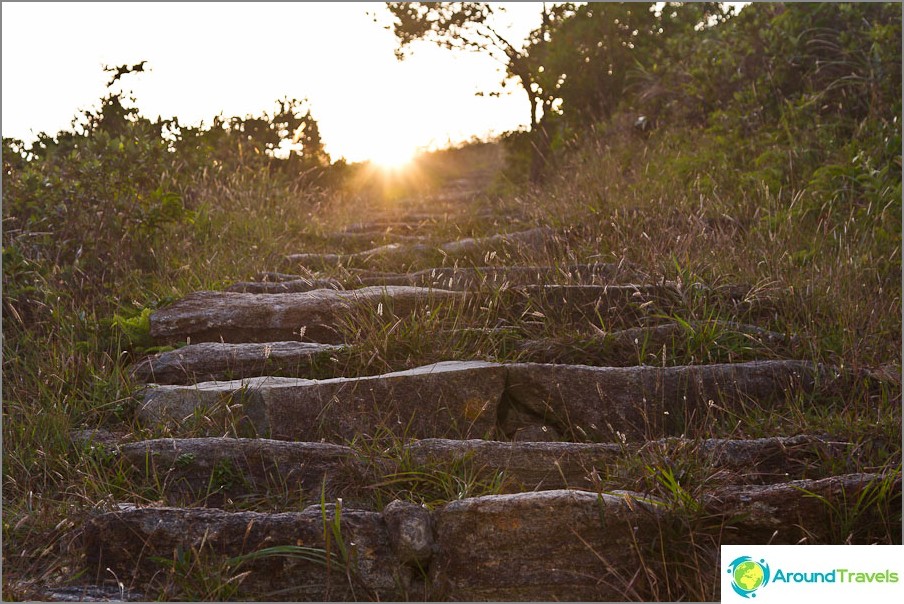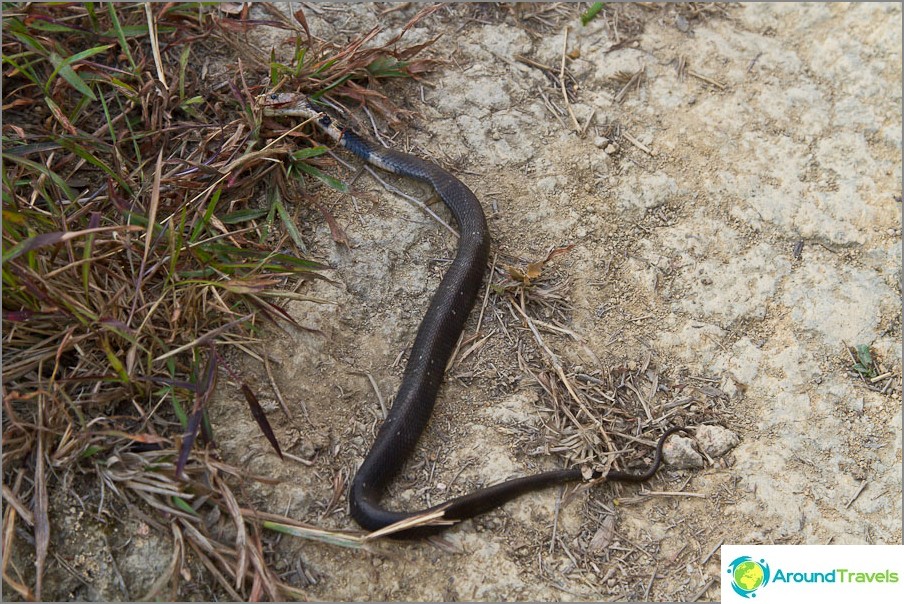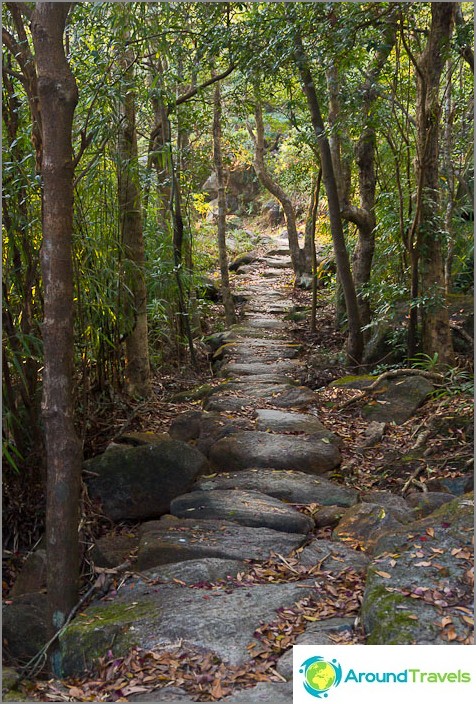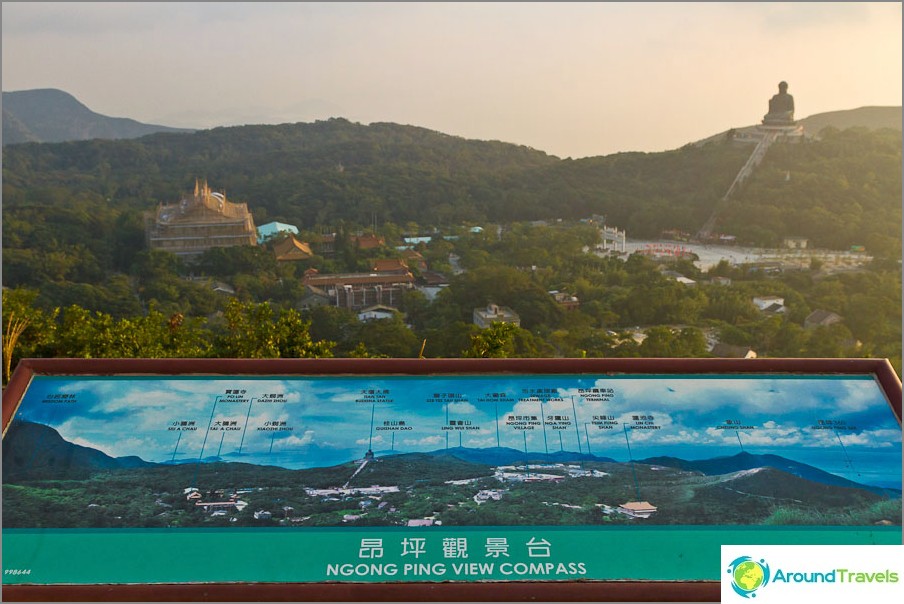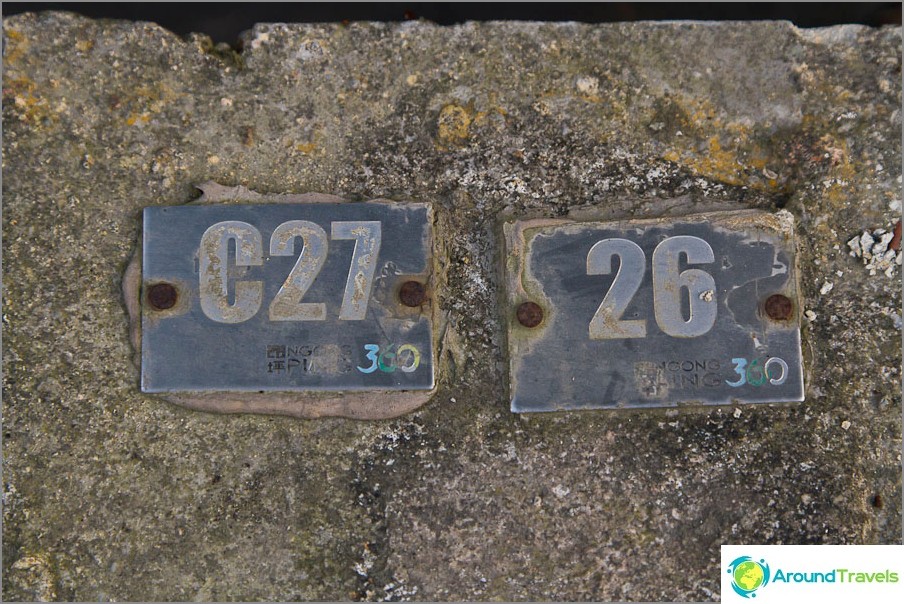 Hong Kongers have created good conditions for leisure activities for different tastes, despite the fact that they have few areas for this. Lantau Island is one such example, where both package tourists will have something to do and lovers of walks and the starry sky.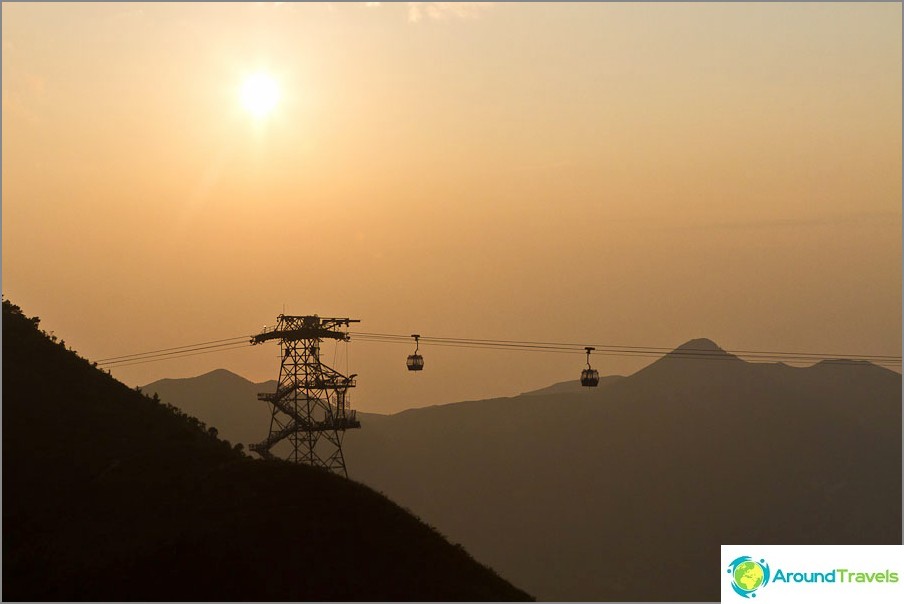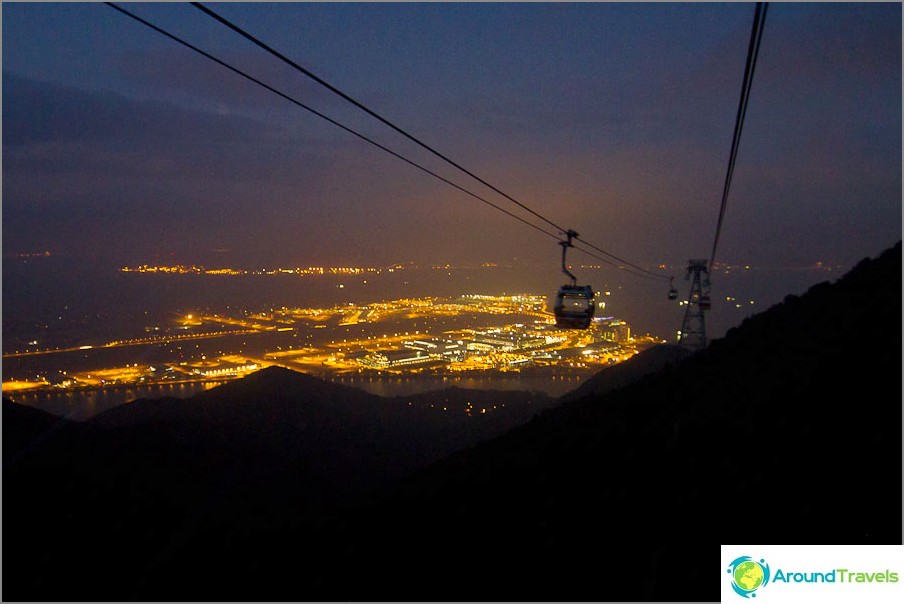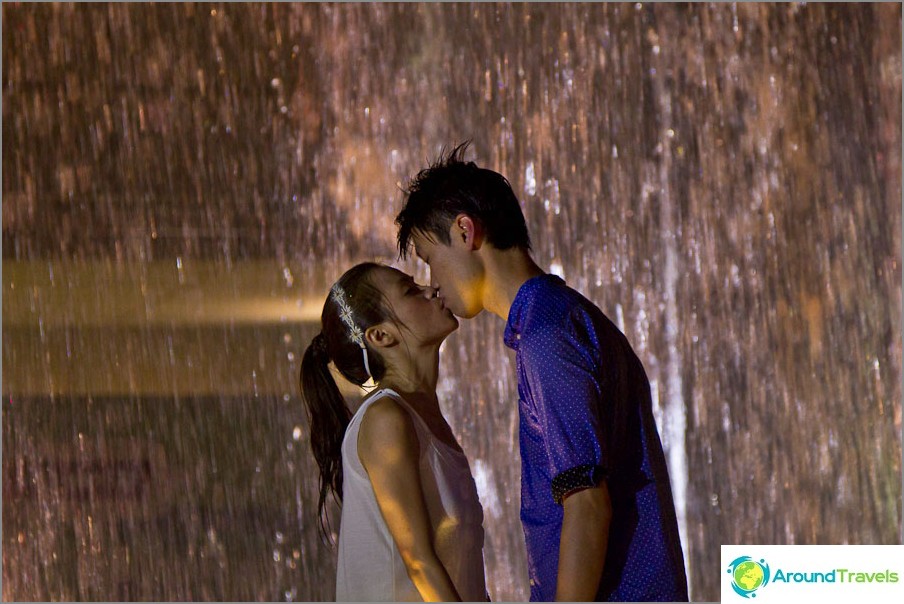 Visit information for Ngong Ping and Big Buddha
Ngong Ping official website - www.np360.com.hk
The cable car is open from 10:00 to 18:00 on regular days, and from 9:30 to 18:30 on weekends. That is, for the descent, it closes at 18-18: 30 and you need to arrive on time, otherwise you will then have to stomp on foot, or go by bus / taxi.
Round-trip ticket price: 150 HKD, children 75 HKD in a regular cabin, and if it is with a glass floor (crystal cabin), then 235 HKD and 160 HKD, respectively.
One-way ticket: standard cabin - 105 HKD and children 53 HKD, with glass floor - 165 HKD and 113 HKD.
There is also the so-called package, when the ticket includes, for example, bus delivery to the fishing village of Tai O. There is a small bus station at the top, from where such buses go. You can book your ticket in advance on the website and skip the line. I stood for about half an hour, they say it happens even longer. There is also a second line for landing, but everyone goes to the cockpit with a glass floor without a queue..
Cable car station is 5 minutes from Tung Chung subway (Tung Chung Line, Hong Kong subway map), this is final. There are other ways to get to Ngong Ping. For example, by bus 23, which is significantly cheaper. The bus stop is located next to the metro exit.
You can get inside the Big Buddha only for a fee. There are not many people who wish, since there is nothing special to watch. Here you can also eat vegetarian food for 70 HKD and 110 HKD, the price is not very budget.
The cost of food in Ngong Ping cafes is about 40-60 HKD (160-240 rubles) and more per plate. I ate curry rice with vegetables for 40 HKD. The magnet costs 35 HKD (140 rubles). The boots in the store surprised me with their cheapness - only 200 HKD (800 rubles), maybe they are some kind of disposable.
Below and above at the funicular station, free wifi is caught. True, if there are a lot of people in the queue, then it is not a fact that it will work normally.