In Chiang Rai, I arrived late and stepped in and did not book anything. But it would be necessary to stop anyway, since I really wanted to see Black Temple and White temple. Therefore, I fell into the first guest. It turned out to be very simple and cheap, but for a couple of overnight stays, picky travelers will do. In principle, the place is convenient, almost in the center is located.
The content of the article
Price and booking
Since Baan Nukanong Guesthouse is cheap, it does not have a shortage of guests during the season..
All budget travelers seem to live here. Room rates with a fan 260-280 baht, with air conditioning 300-350 baht. If you go in the winter, when it's cool, then the condo is not needed, you can freeze. Although I would look for something even more decent. At least I have already spotted a couple of good hotels, almost apartments: Sirin Place Boutique, Nice Inn Town Hotel and Apartments.
Hotels in Chiang Rai>
Be sure (and I insist) to check for discounts or special offers on the excellent Roomguru service. He will quickly and easily show you discounts in all existing booking systems. In Asia, for example, there are a lot of offers on Agoda.com, which are much more interesting than for exactly the same hotels on Booking.com.
For the RoomGuru example, here are the direct links to hotels:
Interior
The rooms are very basic. The room, the bed, the bedside table, in fact, that's all. Spartan conditions. There is a shower with hot water and a balcony for some unknown reason, maybe to dry clothes. The main thing is that everything is clean, so it is quite normal there, otherwise I could not.
On the ground floor near the reception there are tables with chairs, a refrigerator, a kettle, and even a microwave oven. There is also free tea and coffee, and sometimes bananas. The only negative is that mosquitoes mercilessly eat in the evenings, while the lobby is completely open..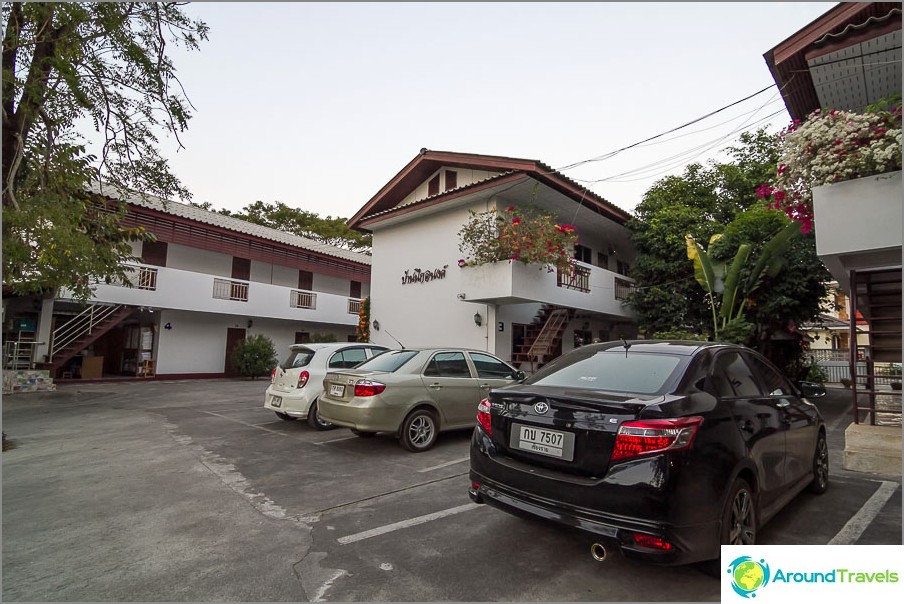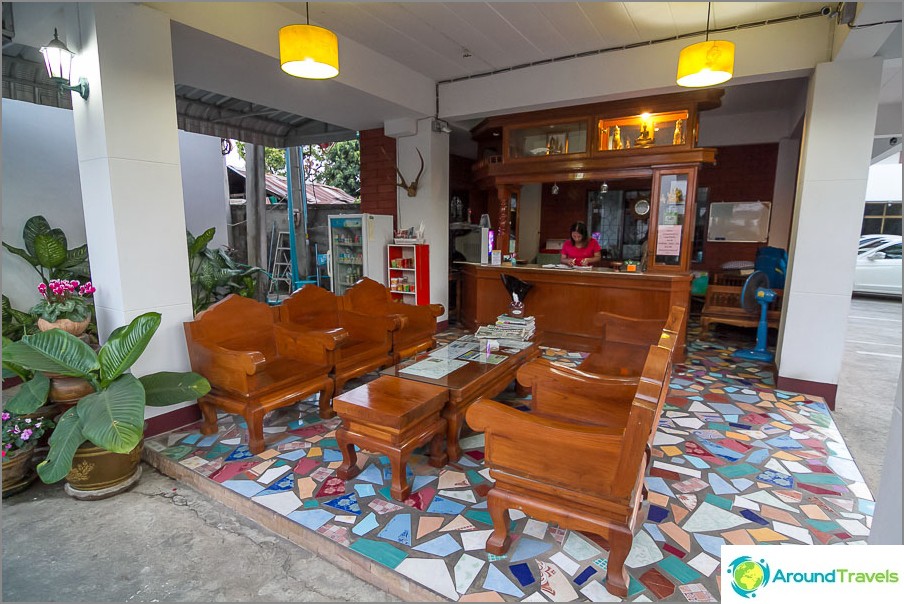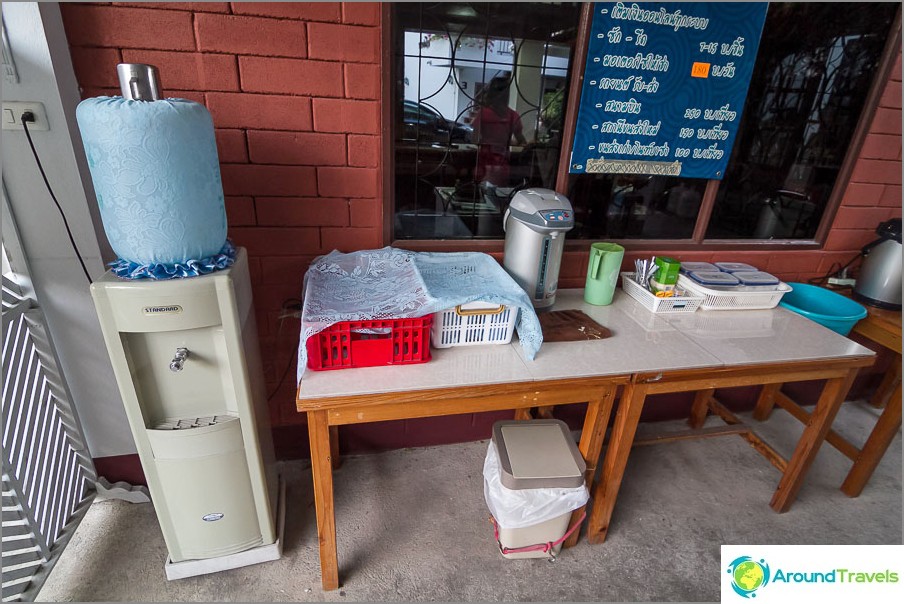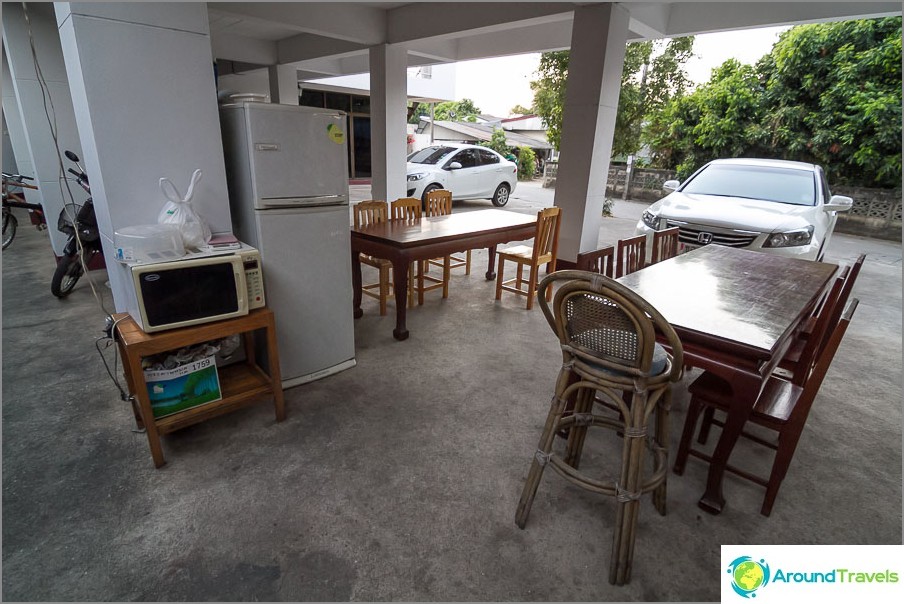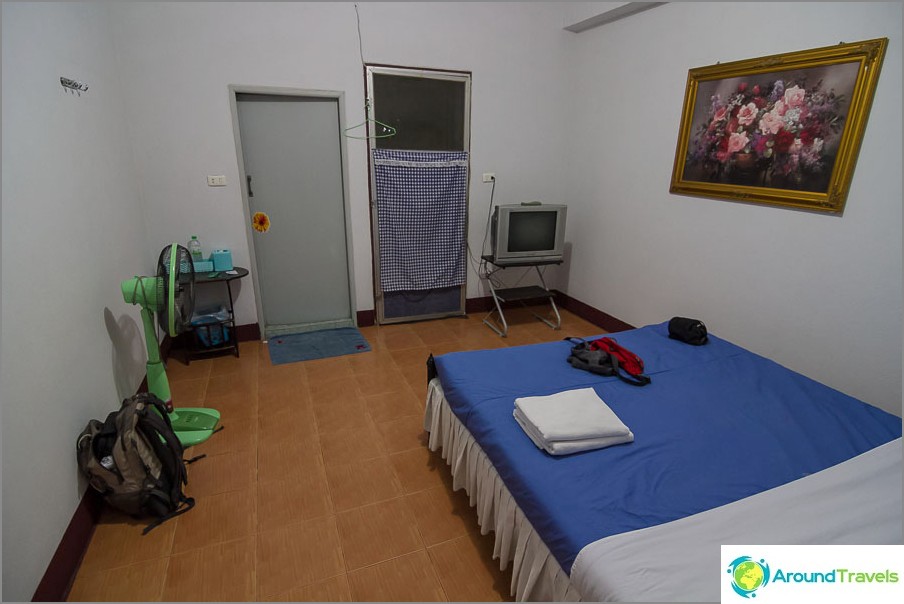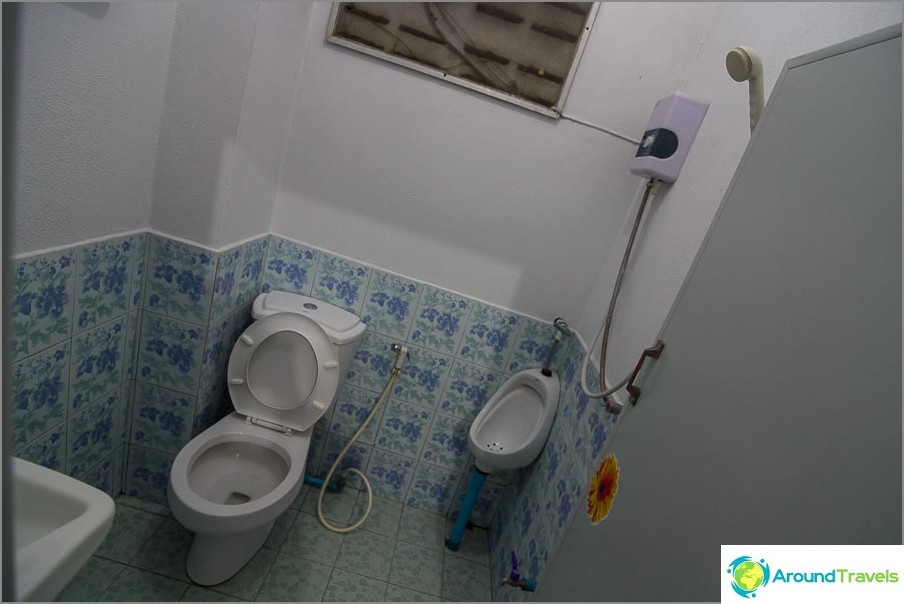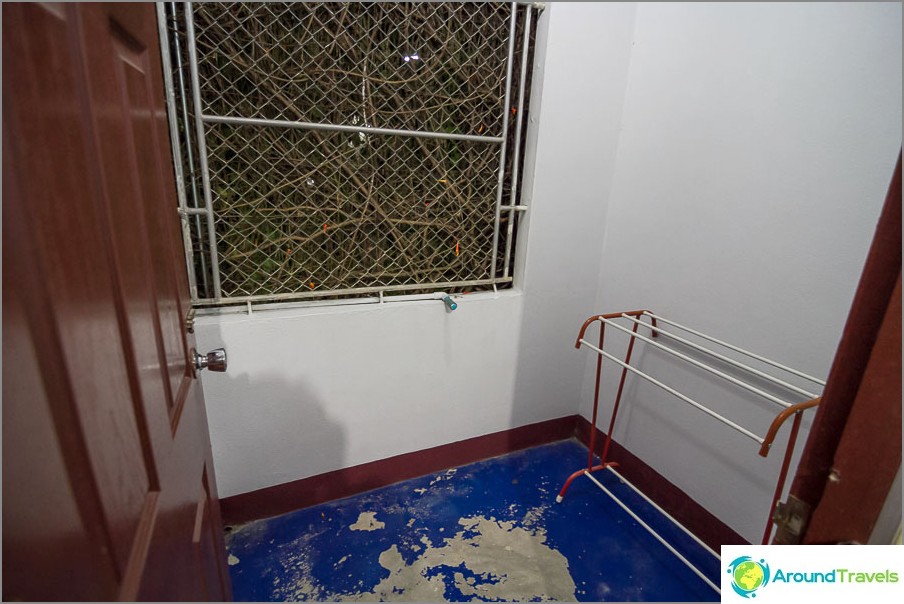 The internet is ok, but the outgoing channel is so-so. I may have been lucky, but generally worked fine. If there is an influx of guests, then the speed, of course, will be lower. But as far as I know, there are several routers there. True, in my back room, the Internet disappeared, I had to sit in the lobby.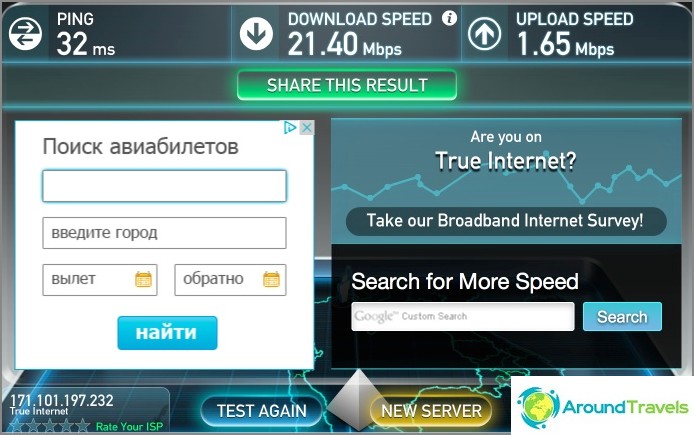 On the map
It is located on a small jay next to the main road and near the river. It's not difficult to find.
The area around Chiang Rai
The area around Chiang Rai: