Ideally, Victoria Peak should be visited twice: in the afternoon and in the evening, when it is dark. Then the eye will see two different views instead of one. Some come there for the whole day to combine. It so happened that in the afternoon I was already once, and climbed on foot, but it didn't get dark, I had to see other sights. Therefore, the second time it was decided to go in the evening and by tram, since we were with Egor, and the tram itself is of a rather interesting design..
The content of the article
Peak Tram
Impressions
The most popular way to get to the top, or rather to the observation deck, because this is not the top, is the Peak Tram. It can be taken as an additional attraction or entertainment. As he drives to the top, you can watch the skyscrapers of Hong Kong Island remain below. It is advisable to do this during the day, and not, as we do in the evening, otherwise you will not really see anything.
This tram is unusual in that it has cable traction, that is, in fact, it is not really a tram, but rather a funicular. However, I do not know much about the terminology and the title of the tram was fixed for Peak Tram. And it was built already in 1888, can you imagine? It was a technical breakthrough in those years. The cars had two classes, 30 seats, and there were as many as 5 intermediate stations on the line..
Now the cars, of course, are already different, they can accommodate 72 people, but they do not look modern. And the feeling of the trip is similar to moving in a trolley, because it is very tough. But most of all, it is unusual that you are constantly driving uphill and the carriage is tilted because of this, therefore, when you look at the skyscrapers, it seems that they are tilted 🙂 Illusion. By the way, it is a little difficult to move inside the tram, and special notches (steps) are made on the floor in the aisle so as not to fall.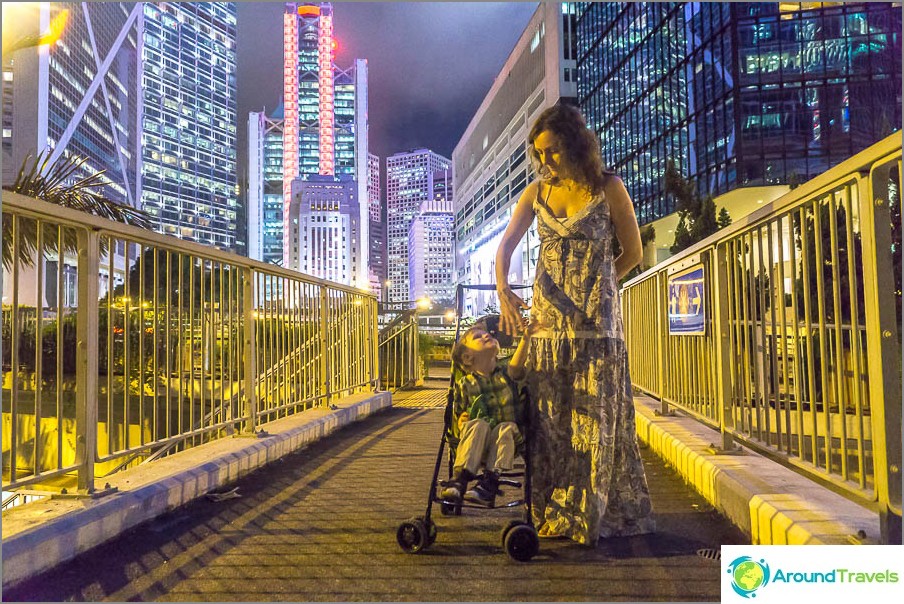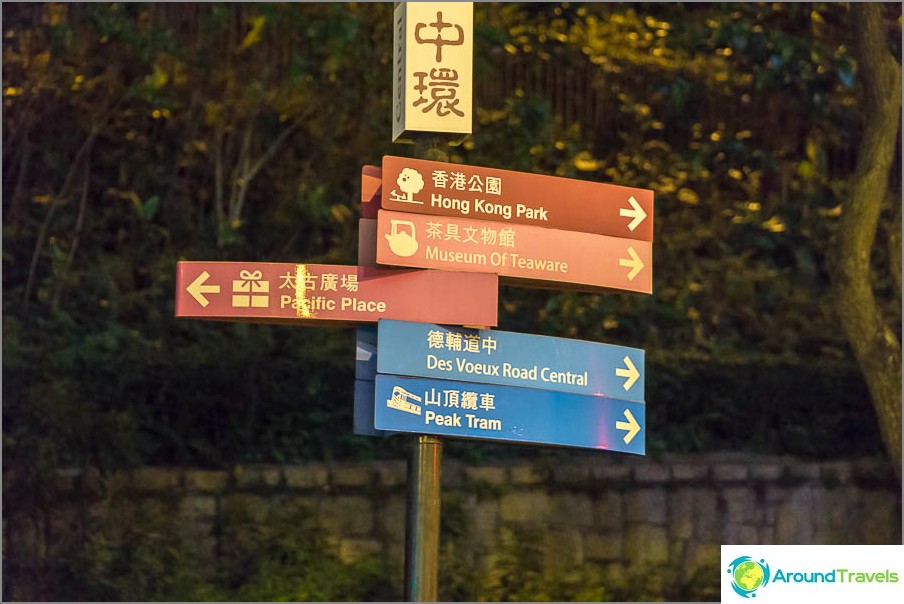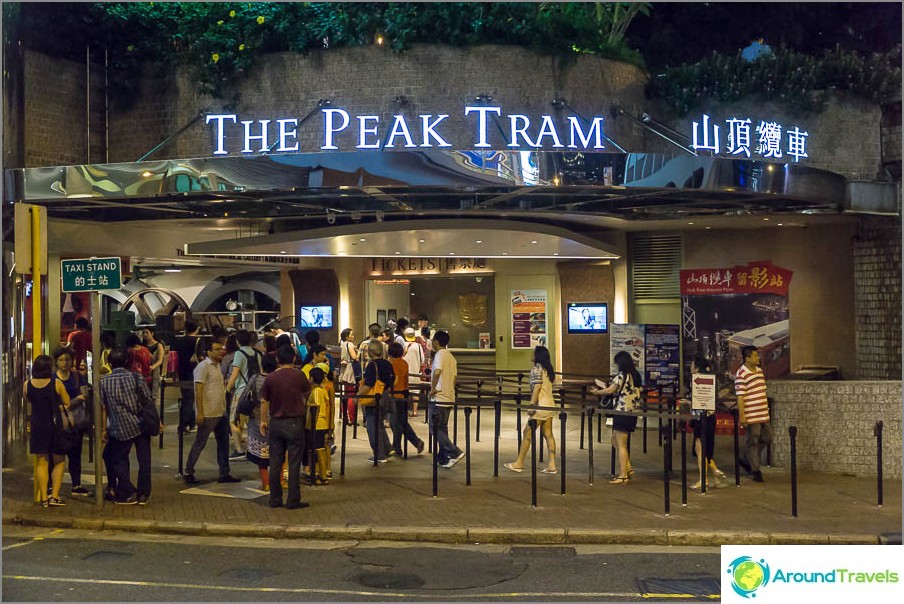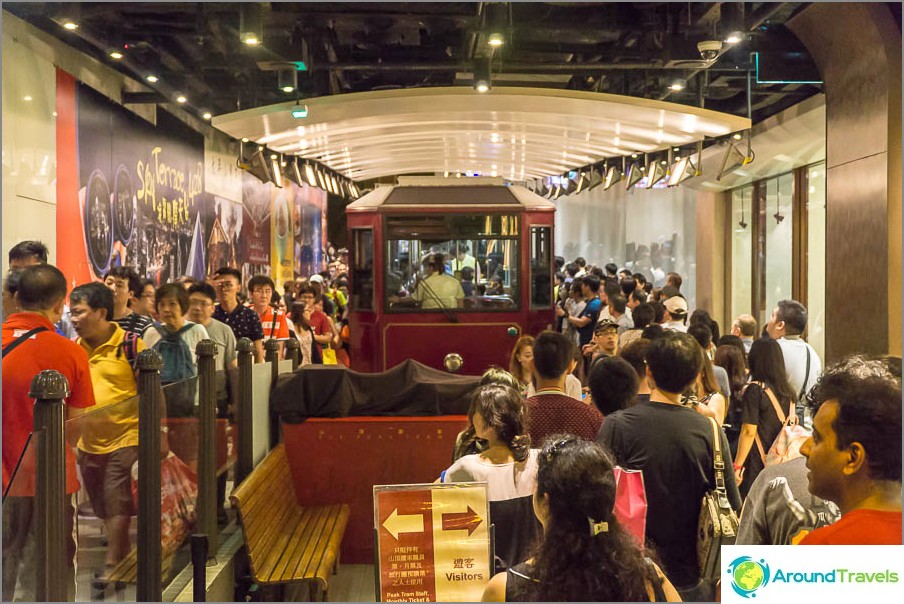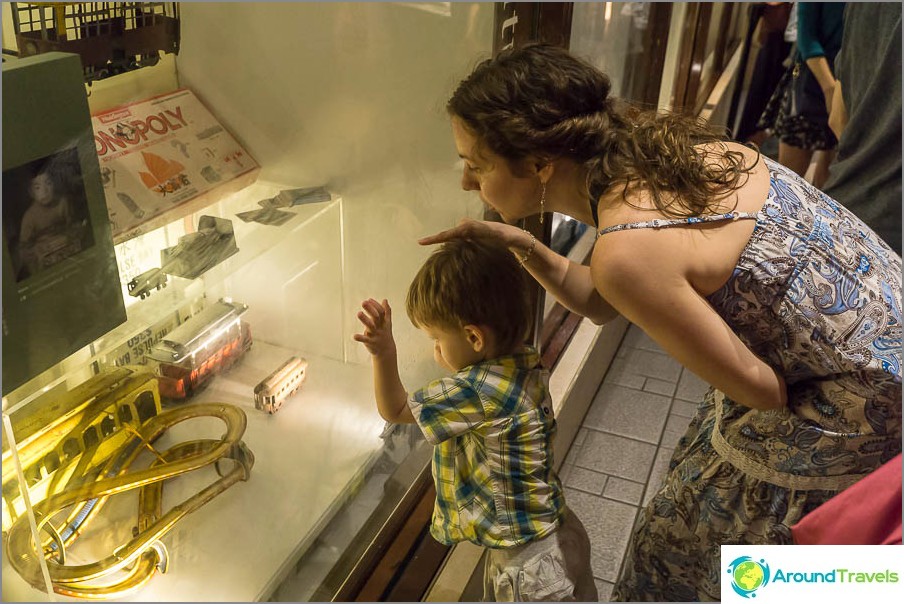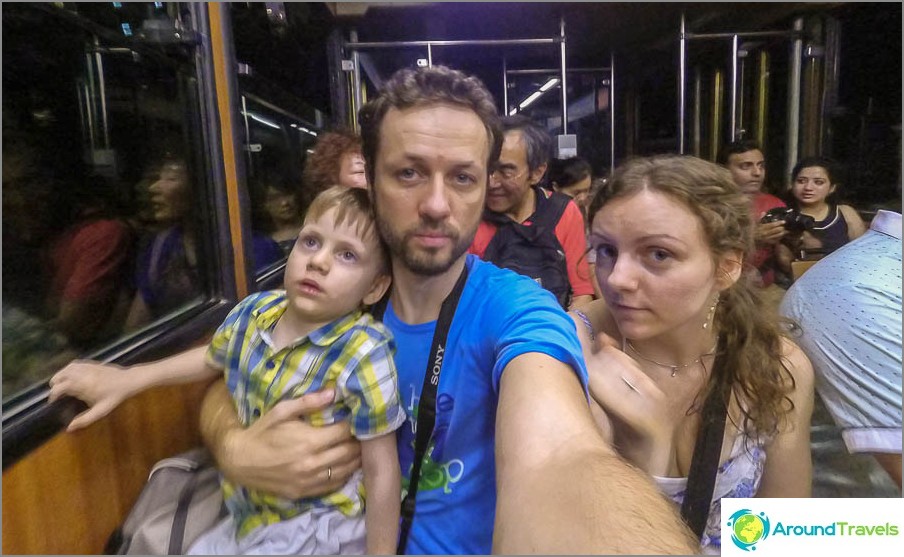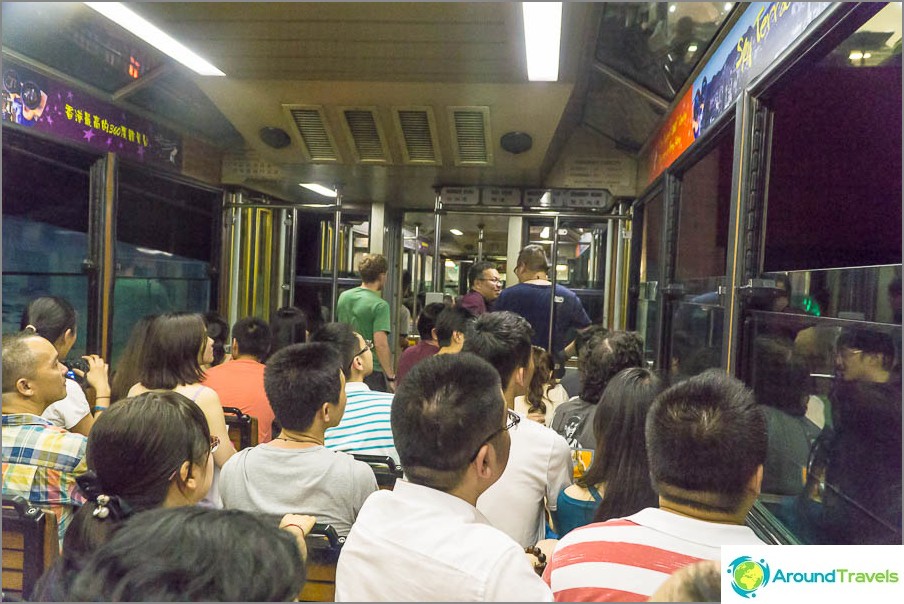 Information and map
Tram ticket price
- for an adult 40 HKD for a round trip and 28 HKD one way
- for a child under 3 years old HKD 18 for one way and HKD 11 for one way.
If you buy a ticket for the tram and the entrance to the observation deck (Peak Tram Sky Pass) right away, it will be cheaper in total, 84 HKD for an adult and 40 HKD for a child. More details on the site.
The tram operates from 7 am to 12 am, the frequency is every 10-15 minutes, it departs from Hong Kong Park, which also makes sense to see.
It is not difficult to get to the tram stop, it is located near the Admiralty or Central station. If you have GPS, you can't get lost, but walk for 10 minutes somewhere. But you can also take a bus, for example, there is a bus from Admiralty, there are direct signs to it.
Victoria Peak Tram
Victoria Peak Tram
Peak Tram
Read more about tram and Victoria Peak
Peak Tram Read more about the tram and Victoria Peak
Victoria Peak at night
Impressions
On Victoria Peak, there are two shopping malls at the point where the tram arrives. One of them is called Peak Tower and on its roof there is an observation deck Sky Terrace 428. Height 428 meters above sea level. But the summit itself is even higher and a little further from this place (in the photo on the right) and there are several residential buildings on it (I did not go there, although it might have been worth it). In any case, we arrived in the evening, and if we go somewhere, then it is necessary during the day..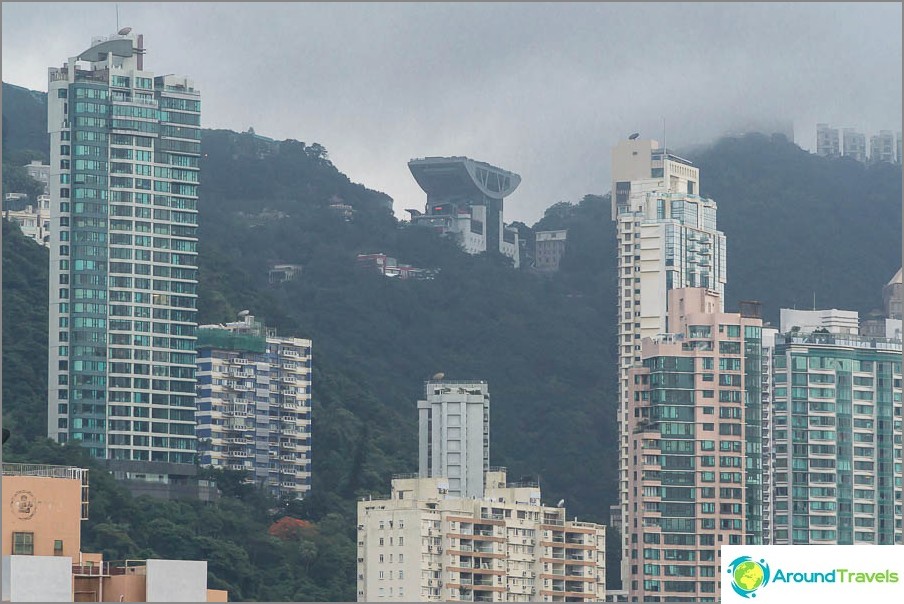 It was a little offensive that they escaped to Hong Kong like this, missed two days due to illness, and then Victoria Peak was in the clouds. On the other hand, if you try to be imbued with the space around you, then there is something in this. How often do you have the opportunity to go to the clouds? And why not now? 🙂 In general, I liked it. You walk, and there is a fog around, which periodically dissipates, but at the same time it is some kind of tangible, like some kind of enveloping and living substance. People stand on the site, rejoice at the gaps and immediately point their fingers at a glimpse of the opening view, girls with fluttering hair, romance! Warm and good.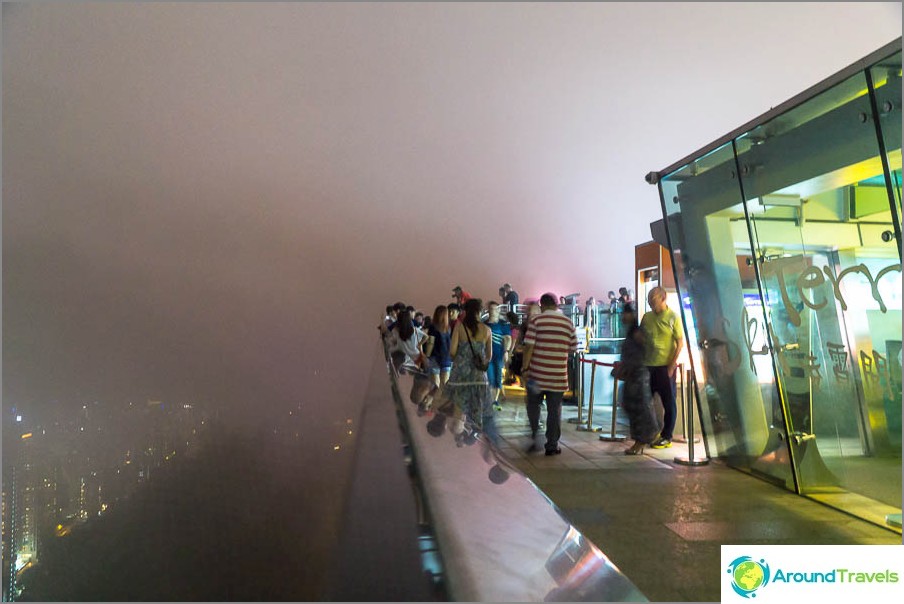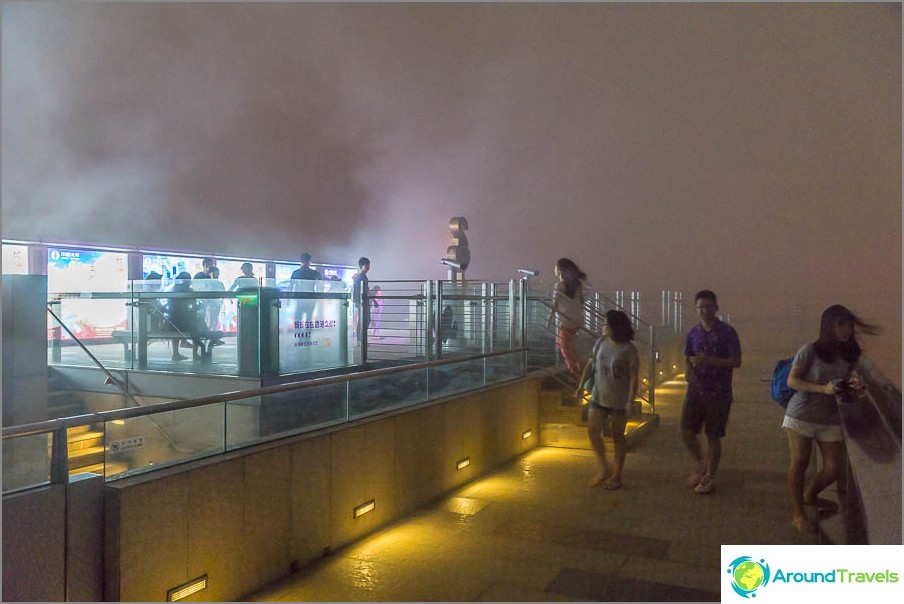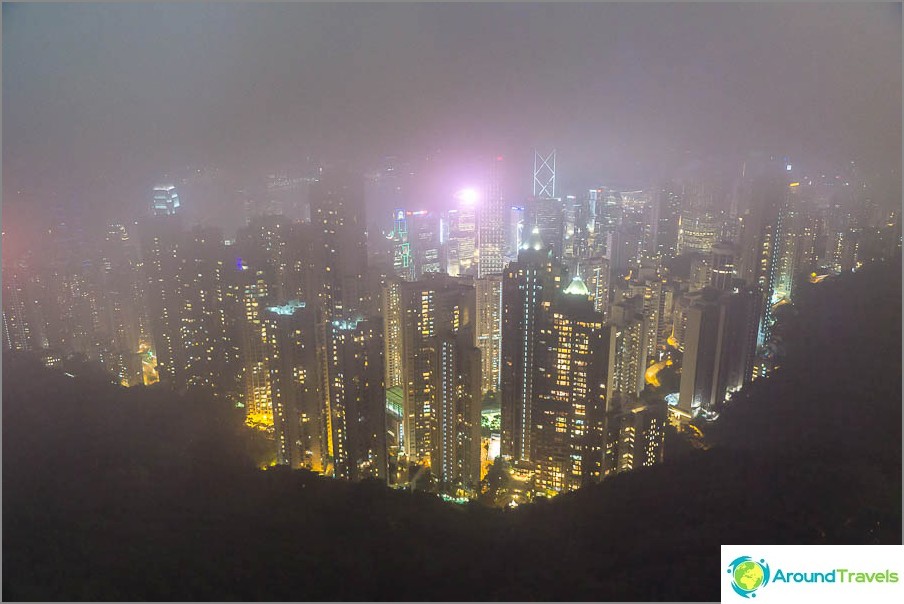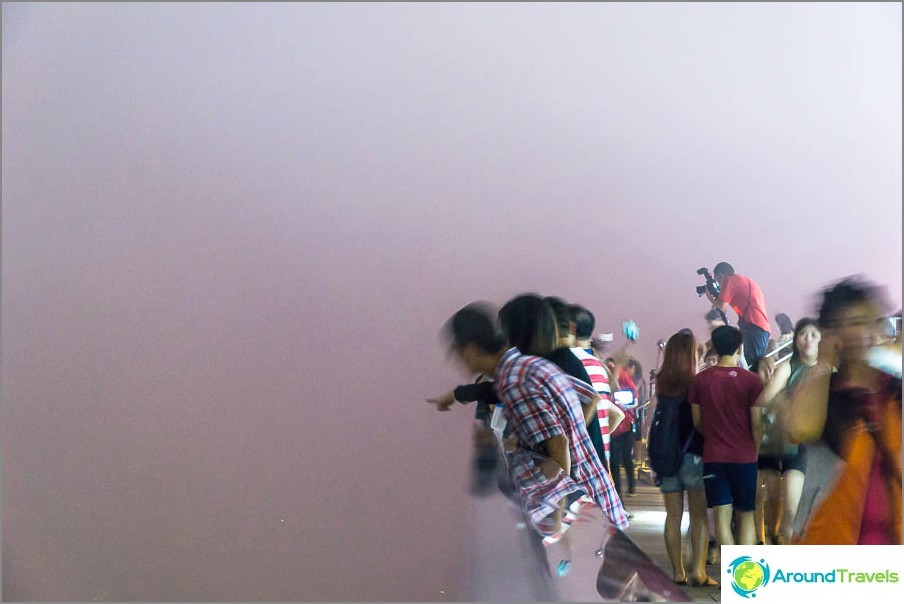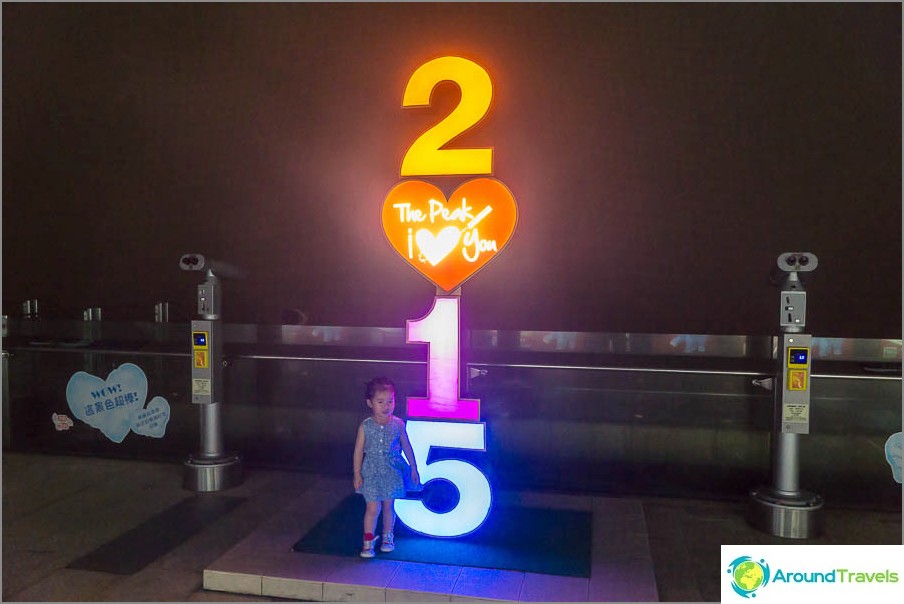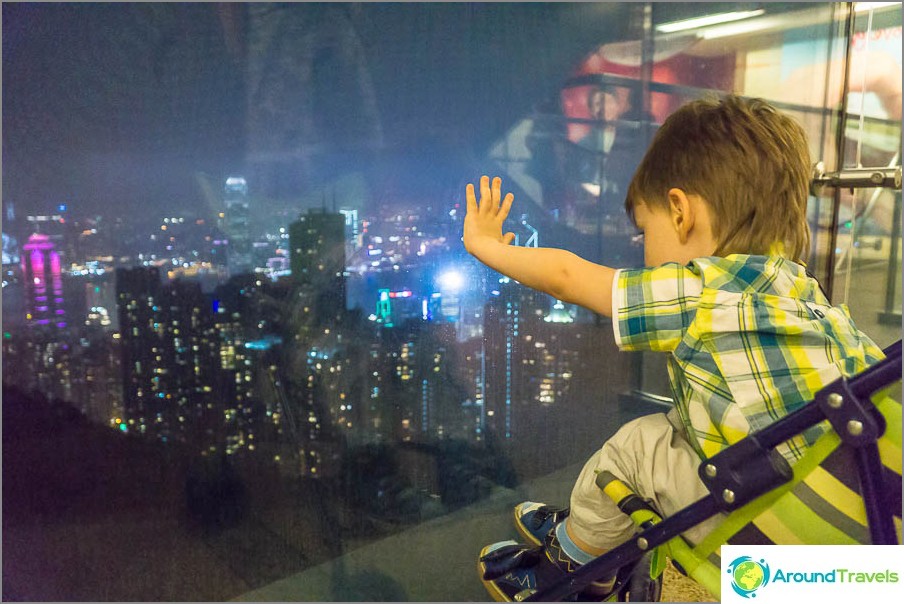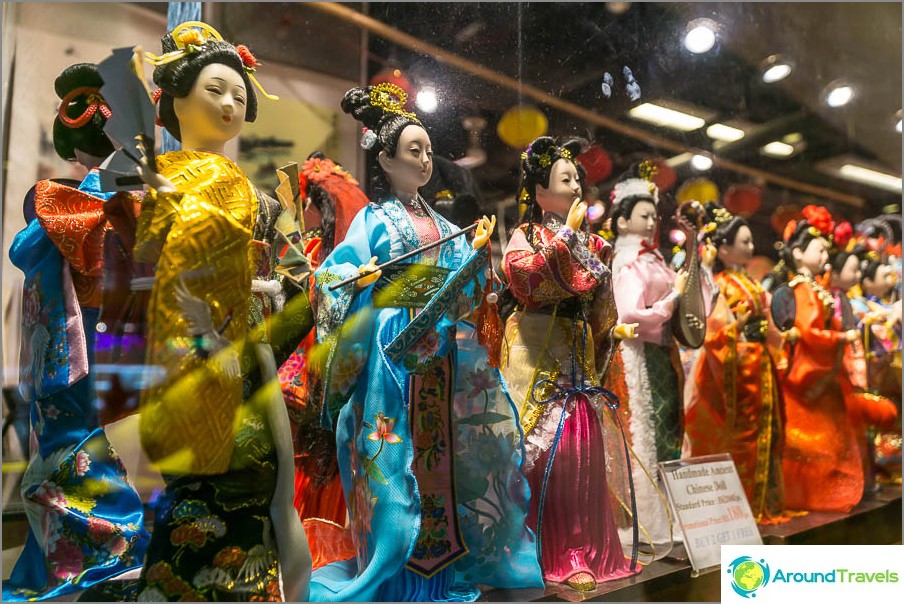 Since we arrived here rather late, we did not walk around the neighborhood (there is a 3-kilometer track with a return to the Peak Tower shopping center), but just walked around the shopping center. There were enough people even at a late hour, the place was very popular.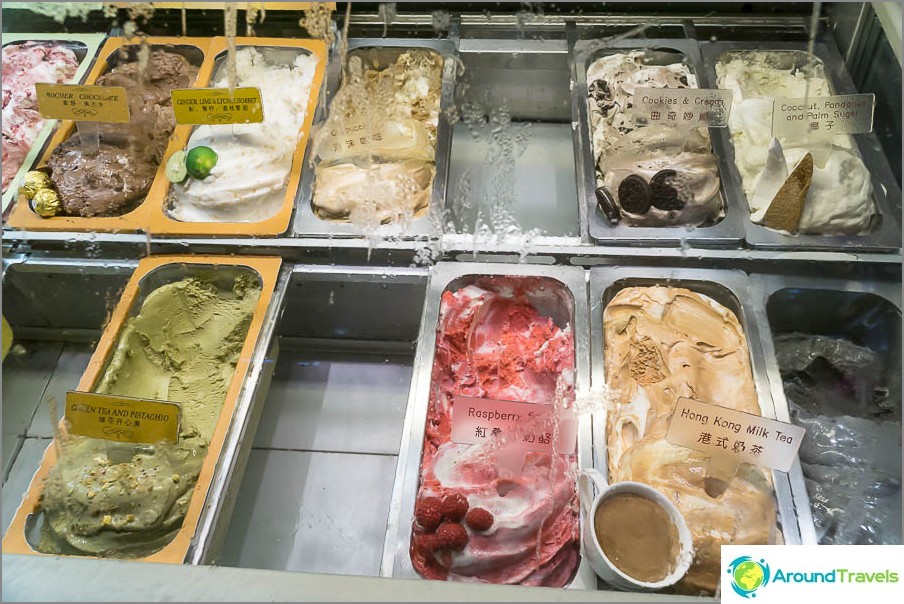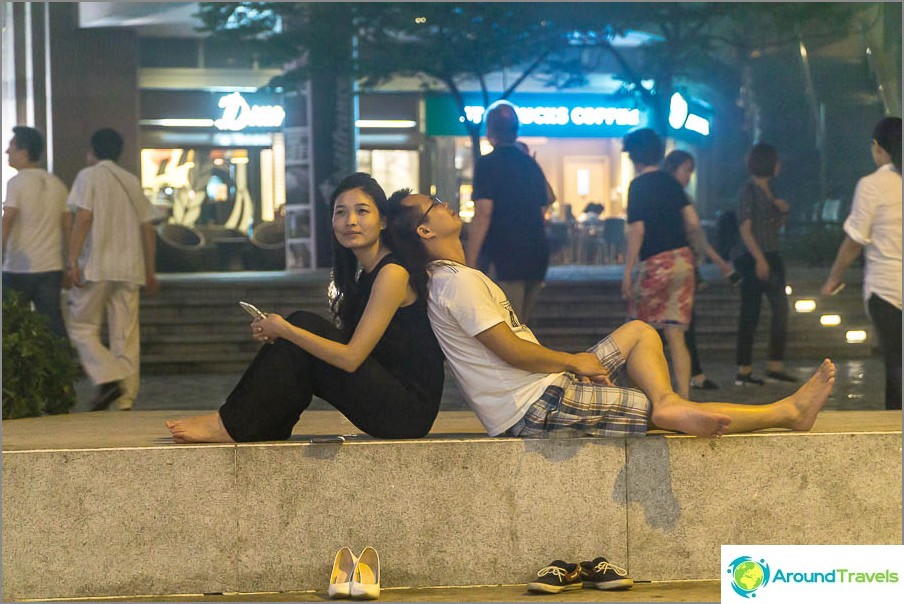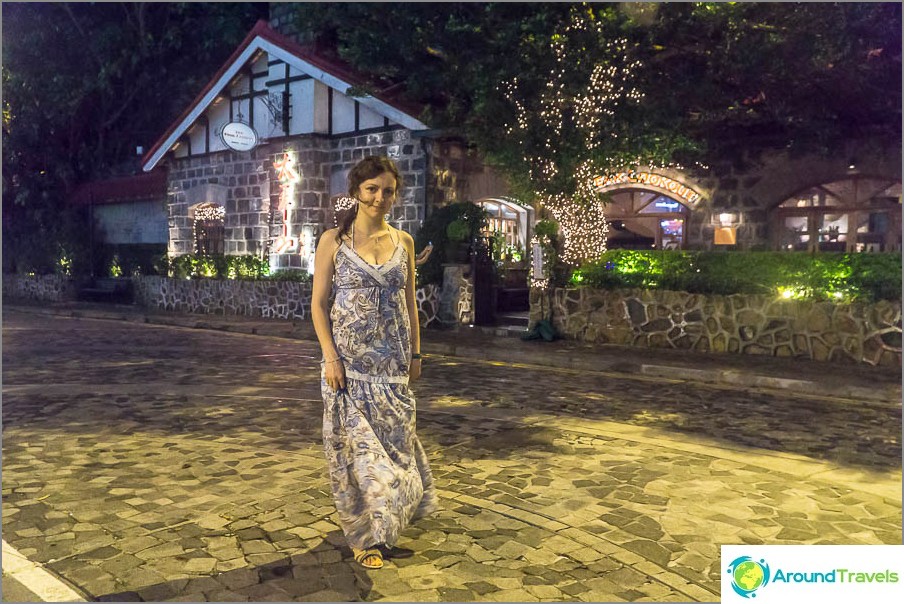 Information and map
For more information about the ticket price to the observation deck and where else you can take a walk upstairs, read my post Victoria Peak by day.
Victory Peak Viewpoint
Victory Peak Viewpoint
More about the observation deck
More about the observation deck