This post is not really about travel, and not really about downshifting, but about my path. You can, probably, sometimes move away from the blog topic and tell a little about yourself to your beloved.
When I started this blog, I decided that I would not post photos with my face here. Well, who might be interested in such photos, and for some reason wanted to blog anonymously, hiding under nicknames. But time goes on, and the old fears were dispelled, and I thought that I was ready to be more open to my readers and the world in general..
The content of the article
Let me introduce myself
My name is Oleg Lazhechnikov. The network is not particularly known under any nickname, so they came up with a new one - Geleosan.
I always wanted to see the world, and at any opportunity I tried to go somewhere: to nature, to the sea, to the mountains, to another country. Unfortunately, until a certain age, I could not get a passport, and this closed all foreign destinations for me..
Since my youth, it has developed that I cannot sit in one place for more than a few months, so there have always been difficulties with work. Vacation is only 4 weeks a year. This is awful little.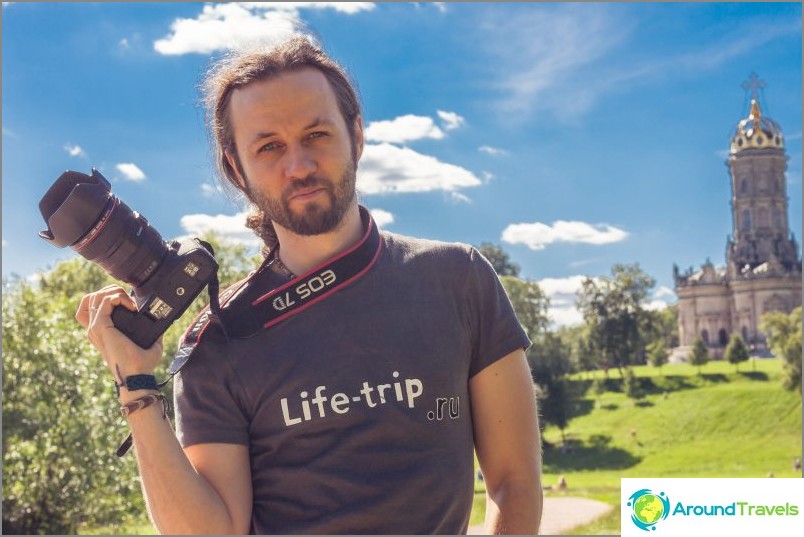 Quit your job and travel
Now I am not working in the classical sense. But I do myself, blog, travel. Finally, you can do what you like and what your heart is in. How did it happen? In the next winter of 2010, I was moaning from the fact that I was sitting at home and could not go anywhere, and fate presented me «present» - reduction.
At first I was upset, tried to look for another job, but then I thought it was a sign. I have long wanted to try to change my life, to try something else besides working in the office and the work-home-work life format. There are no children, age allows, when if not now. As a result, such a voluntary-compulsory downshifting came out, since he did not quit himself 🙂
If you find it difficult to imagine, you can read our article. How to change your life for the better or what prevents you from traveling.
What do I live on
In recent years I have been working and have saved up a little money. Thus, he won a certain amount of unemployed life from the system. And given that my material needs are not particularly great and I can find pleasure not only in the material, then without work in the office my life has become even cheaper. Well, I also sold the car 🙂 It was a credit one, and after the loan was repaid, there was not much left.
At the moment, my travels also wear budgetary character. As it is written in one smart book, wealth is measured not by how much you earn, but by how many days / months / years you can live normally without a source of income.
By the way, it helps a lot in such matters. budgeting. My excel file is already 3 years old. It is very convenient to record all expenses and plan for the month (s) in advance. But this is already a topic for a separate post..
You see, there is no secret here. Anyone can earn extra money, and then live and travel for a while. And it depends only on him how much money he has and how he uses this free time. Nobody bothers to travel and at the same time master a new profession or create your own business. You can also find a job related to travel, the choice is yours.
Not original? I agree! But it works, and it is a good option for those who really need to travel..
What's next
At the very least, I will live on, enjoy life and travel. Of course, I understand that the money will run out. But who interferes in this free time from work, to engage in self-education, to master new professions (for example, those related to freelancing), and to do, in addition to travel, things that can bring money?
So, I try myself in new things, but in order not to look unfounded, until I tell you. As soon as the results are there, you will be the first to know 🙂
UPDATE. Well, what came of this after 3 years, read in my article about Upshifting. Oddly enough, but AP came out, not Down 🙂