Airbnb offers accommodation from private owners. Occasionally there are hotels there, and even less often there are budget accommodation (such as hostels). But you can rent good apartments at normal prices, which is important for families with children, companies of several people and for those who love comfort..
You need to understand that initially Airbnb was designed for apartments, and if you look for a hotel on Booking that looks like an apartment, it will be several times more expensive. Yes, there are also apartments, but there are much fewer of them. In Russia, too, I like to live in apartments for daily rent, because there is a kitchen, a large area, etc..
The content of the article
Getting to know Airbnb
$ 32 discount on first booking
Be sure to get a small gift while you still have the opportunity. Register now, and you can use the service later! Recently, Airbnb banned me for giving out bonuses to people just like that (like it's only possible to close friends). And they periodically reduce their bonus to $ 15.
Sign up here and get $ 32 off Airbnb on apartments worldwide. Valid for the first booking, the booking must be from $ 70. But it is not difficult if you book accommodation for several days..
The bonus is retained for you for a year. Just keep in mind that you cannot register multiple accounts for one person, they can be banned, it is better to create accounts for relatives.
Get $ 32 Discount>
What is Airbnb
So, for those who don't know, Airbnb is a private accommodation booking service. These can be rooms, entire apartments, houses, and even tents on a personal plot. Sometimes there are quite exotic options, such as a trailer or a tree house..
Some embassies accept Airbnb reservations for visa applications, which is great! I just made such a reservation for a visa in Poland.
My selection of unusual housing around the world
My selection of unusual accommodation in Thailand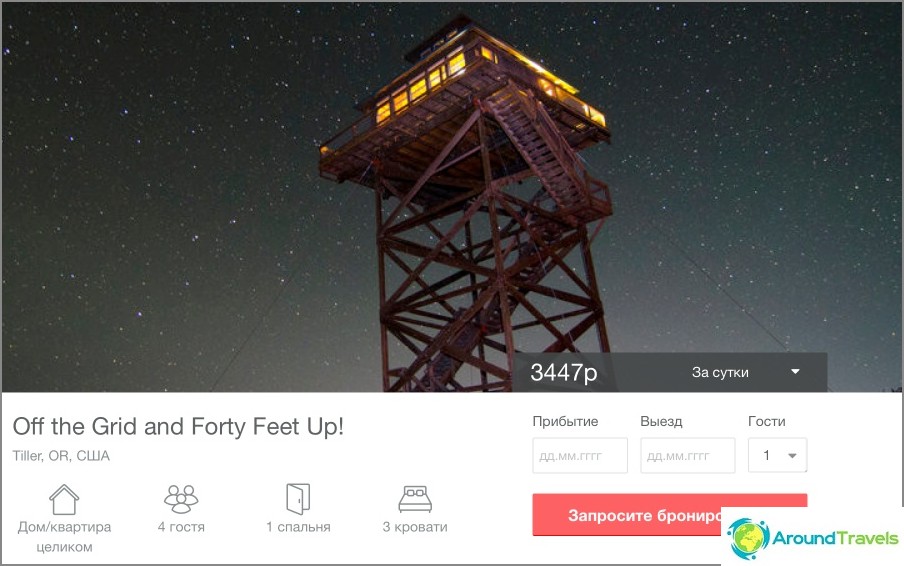 Thus, any person who has registered in the service can rent out their home to someone else. Naturally, we are mainly talking about daily delivery, and less often about monthly. Likewise, any registered person can rent this housing. Airbnb acts as an intermediary between you, all contact details are hidden, payments for security are made through the service. I have already written in detail about registration and booking on Airbnb.
This mediation has both pros and cons. On the one hand, Airbnb is the guarantor of your relationship with the host, on the other hand, these guarantees do not always work. After all, the possibility of fraud does not disappear anywhere. However, if you just find an apartment on some Avito (as many are accustomed to), arrive in the city of destination, then in principle you will not have guarantees that the apartment is free, corresponds to the description, that the owner will not put you out ahead of time. And often you also need an advance payment, with which you can then be thrown.
Registration and filling in the data takes literally 10 minutes.
How to use AirBnb
Everything is quite simple and resembles a classic hotel booking through a booking system such as Booking. That is, we look for housing by city and date, read reviews about the owner, write off with him and clarify all the details. After we book by paying by credit card, and we get the owner's contact information and the address of the accommodation. Unfortunately, the service takes a commission, but it is tolerable.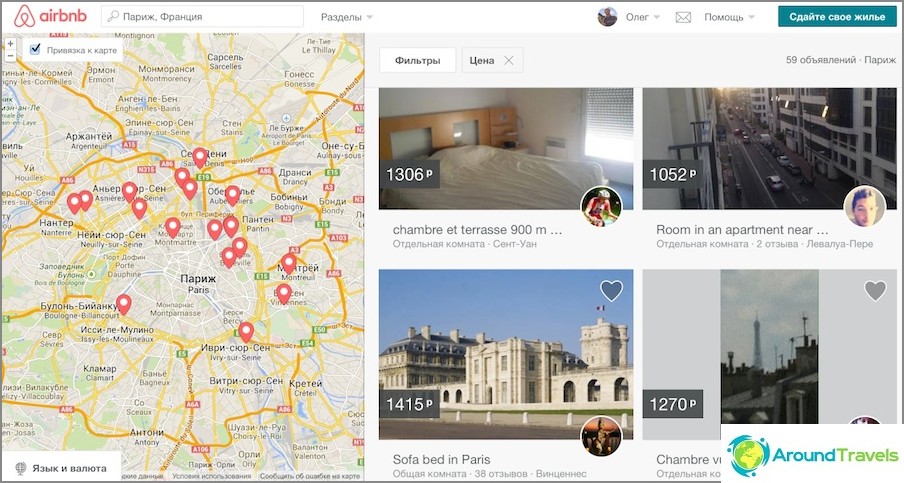 It is not difficult to figure it out, I have not noticed any peculiarities, well, except that it is necessary to register and confirm your account. But this is the specifics of booking with private individuals in order to somehow regulate these issues. I already wrote about account verification.
I see only advantages in settling in such housing. Some hosts are quite hospitable and can give tips on the sights of their city.
My positive feedback
I have known about the service since 2012 and use it often. Moreover, after the birth of my son, I make most of the bookings in him. Now in almost all cities there is a large selection of accommodation and you can generally score on conventional booking systems.
When you have a child, you want more comfort, you need large spaces and several rooms, then the options with hotels disappear! And you also definitely need a kitchen, as often children have to cook food, since they do not want to eat in a cafe. Yes, and I myself periodically get tired of foreign food and I want something of my own.
If you rent a room in a hotel with a kitchen, then these are already some family suites and the price is appropriate. But AirBnb is full of private apartments with all the requirements I need..
For example, the last couple of apartments that I rented - in bangkok and in Pattaya.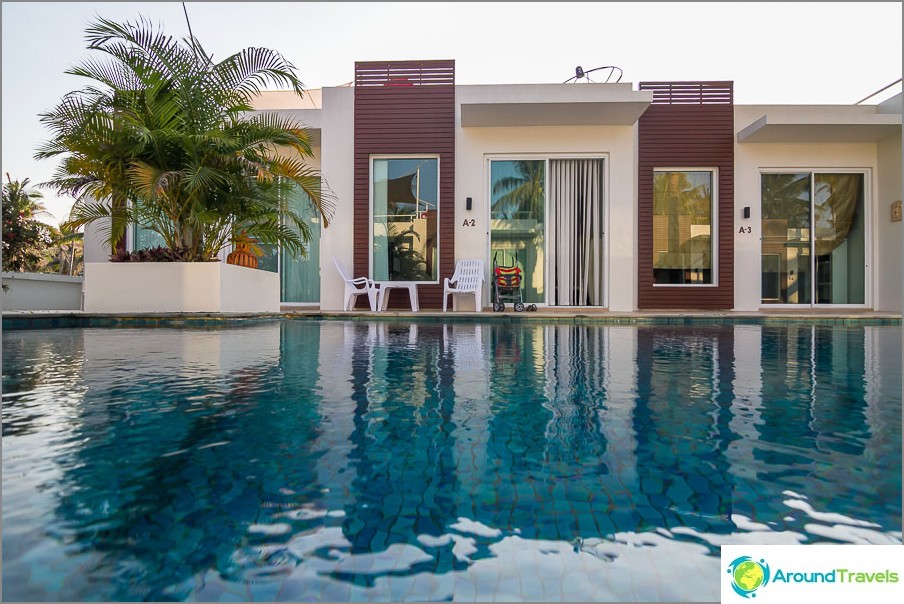 Often the owners helped, went to the meeting with something, told what to visit. I have already saved a lot of money. I don't try to persuade you to use it, it's just good when you have a choice. And read below about negative reviews, you need to know that too..
Negative reviews
There are negative reviews, where can we go without it, but there are not many of them as a percentage of millions of travelers. I myself have been driving for many years, many of my friends have been driving, and in general everything is fine. Literally a couple of times there were unpleasant situations, but with a refund. With hotels, too, after all, you are not always lucky and problems arise. In any case, there are still no alternative services, alas.
It must be remembered that you are dealing with private homeowners, albeit through an intermediary. And only when «bad luck» will become a general trend, because only then it will be possible to talk about the need to look for another service.
Most of the problems are caused by users' carelessness: they do not read reviews, book with unverified hosts, do not pay attention to the cancellation rules, do not ask the owners in advance about bed linen, about paid cleaning and other things. Always ask and clarify everything in advance!
Another part of the problems is related to the fact that the guarantees and the service itself are misunderstood, although if you read the FAQ on the official website, it is obvious what they are. In fact, your word against the homeowner's word on a controversial issue. Unfortunately, neither home owners nor guests are fully legally protected. Moreover, the owners risk their property in general, believe me, it is much easier for tourists in this regard..
In case of problems, be sure to take a photo of the interior and immediately contact support. If the owner gets in touch, then it is best to communicate with him in messages on the site, and not in the messenger. This way your conversation can be seen on Airbnb..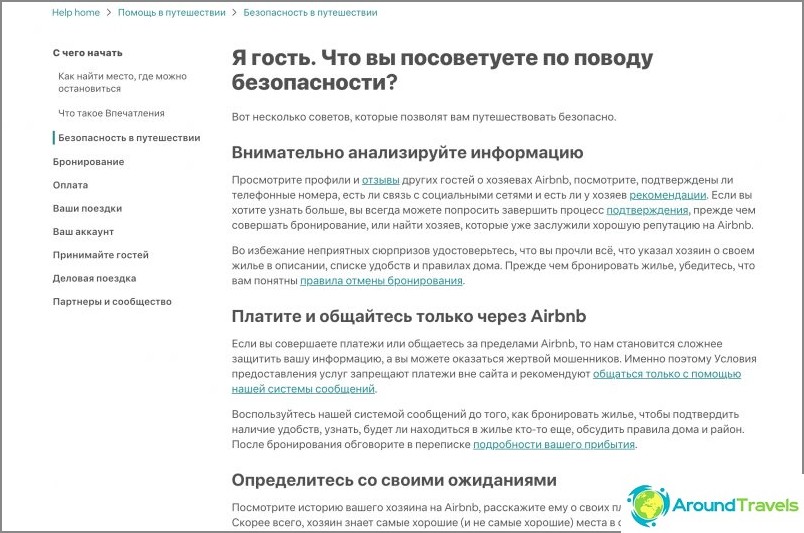 Surely, you can improve the service, come up with something else to make it more secure, but for now there is what is. If you don't like the risks or you don't need an apartment, use the usual hotel search on Booking.com, especially since there are already apartments there too..
How to contact technical support
Whether on purpose or not, it's very difficult to find outright how to contact technical support. Here are your contacts: a contact form via the link and phone number +7 (495) 465-8090.
It is best to call by phone when the issue is urgent, this will be the most efficient way. I wrote to them through the form (I do not like to call), they answered somewhere in half a day. Sometimes they called back themselves to clarify something. Just in case, here are the ways for you, how to call abroad is cheaper, otherwise in roaming all the money can be spent.