The Sochi Commercial Sea Port is located at the mouth of the Sochi River, in the most popular tourist area of ​​the city. The station building is officially considered a cultural monument of federal significance and, in essence, is just a beautiful shopping center with prices for celestials. Something like the Moscow GUM, where an ordinary person has nothing to do, but excellent photographs are obtained. In the center of the building, a seventy-meter tower sparkles with a steel spire, the internal space of which is divided into three floors, where four sculptures are installed - according to the number of seasons and cardinal points.
The content of the article
Marine Station in Sochi
The entire attraction consists of three main sections: the building itself, the area behind it and the yacht marina. From the side of the city, a square adjoins the Marine Station, in the middle of which there is a fountain with a sculpture of Navigation, and closer to the central embankment of Sochi - a sculptural composition dedicated to the heroes of the film «The Diamond Arm». Actually, the Seaport itself was the set in the episode where Semyon Semyonich parted with his family before diving aboard «Mikhail Svetlov». In the film, there is still no such number of marinas densely studded with private yachts, and there were mainly large ships - the depth of the bay allows.
The Marine Station in Sochi is literally a 15-minute walk from the Railway Station. Moreover, the entire road between the two main transport hubs of the city is Navaginskaya street: very beautiful pedestrian zone ennobled with greenery and flowers. In general, I would say that this is an attraction that deserves half an hour to see, but you need to be prepared for the annoying suggestions of local barkers.
On the one hand, I understand that people are trying to make money, but some of them are rude, obsessive and act on the verge of divorce, when they plant a pigeon or a monkey on you without asking, and then ask for money, otherwise they start a scandal. And they stand not only near the Seaport, keep in mind.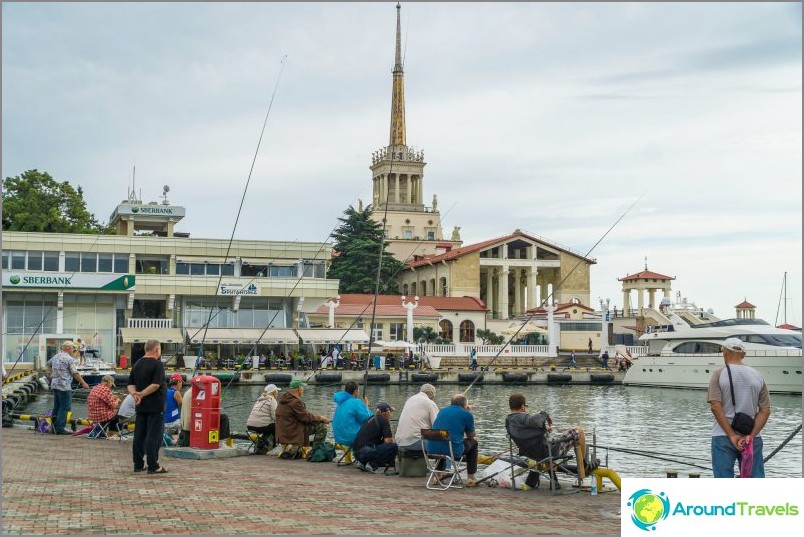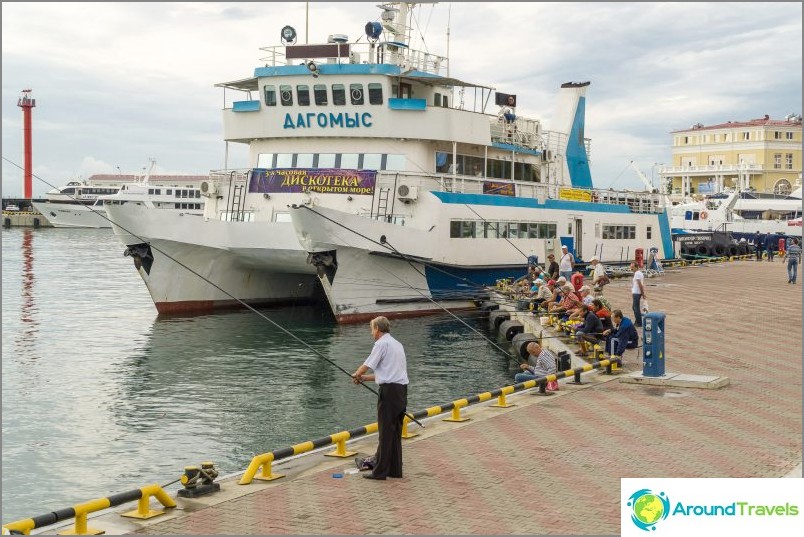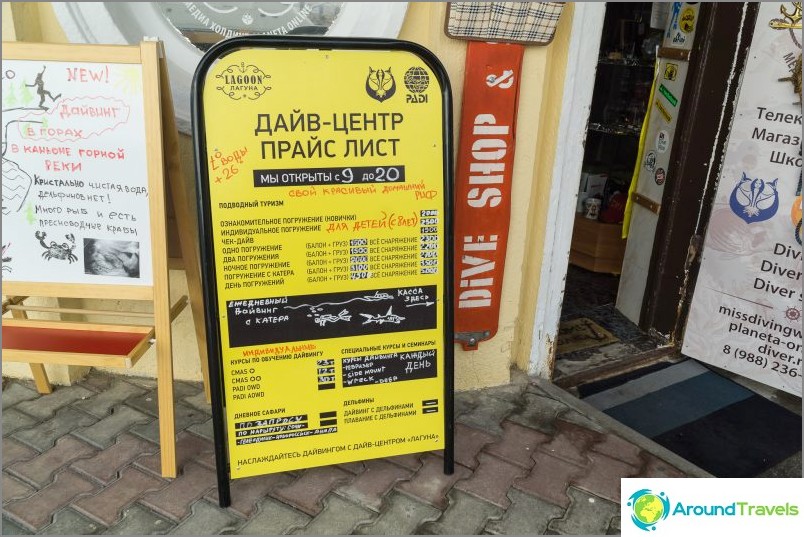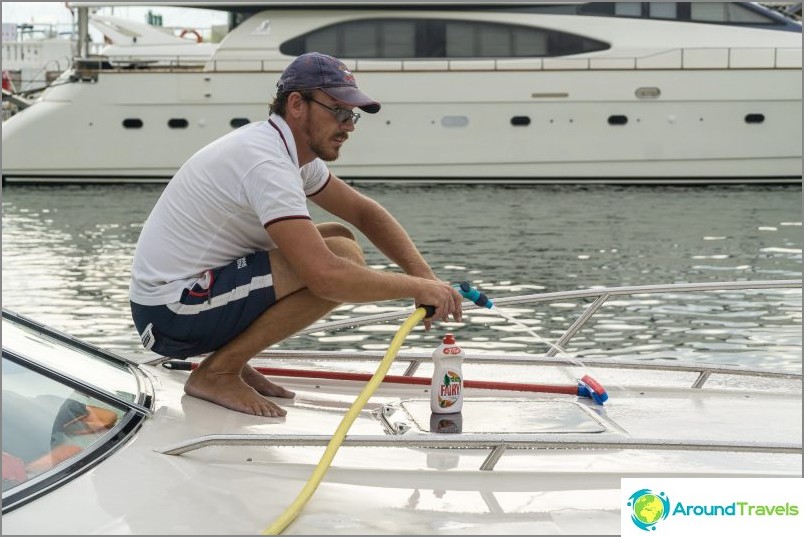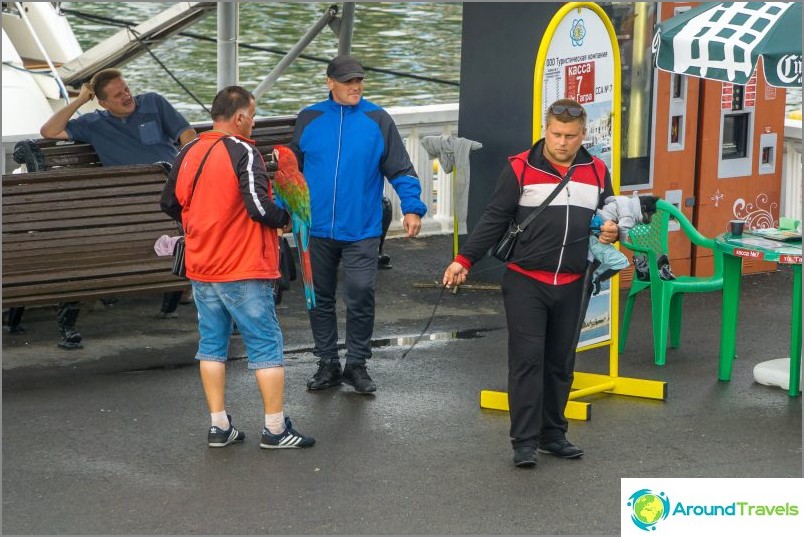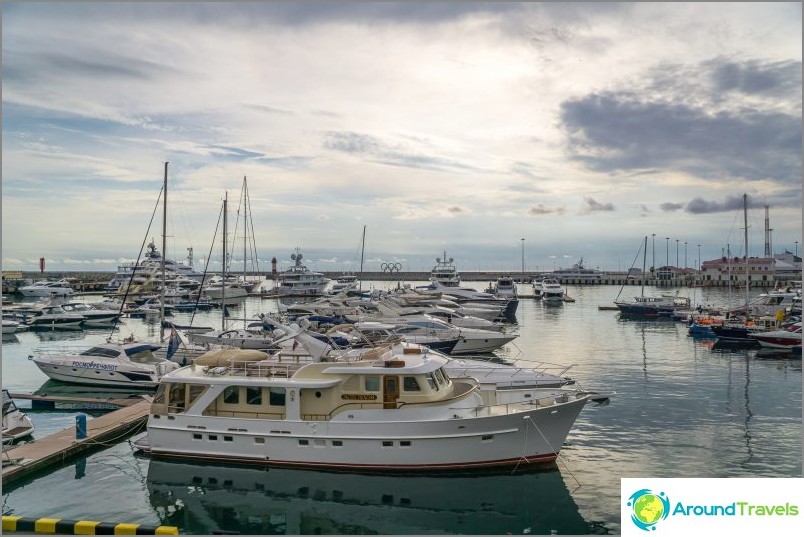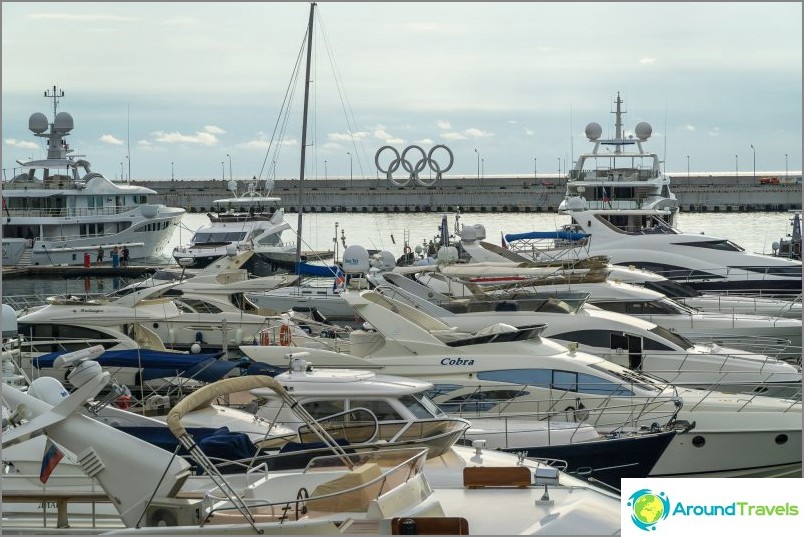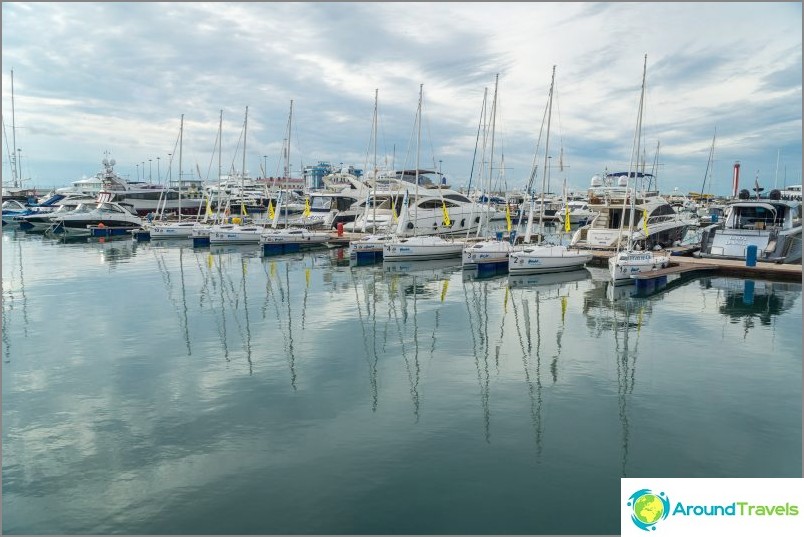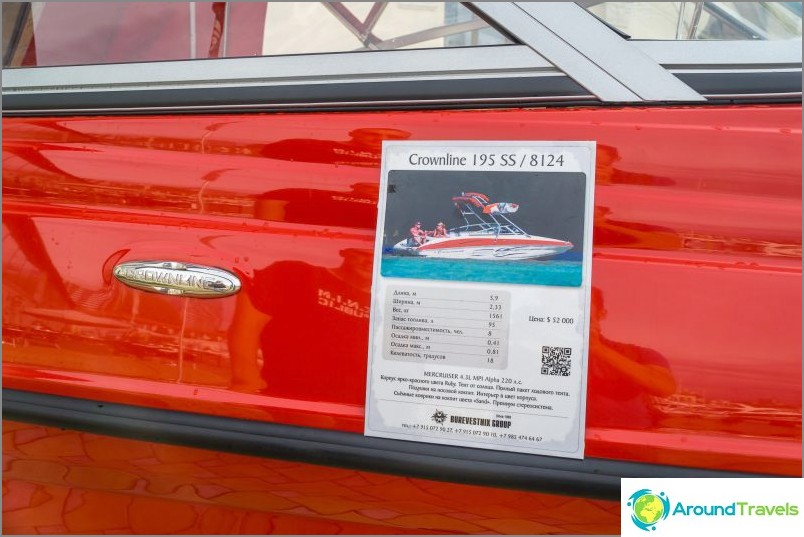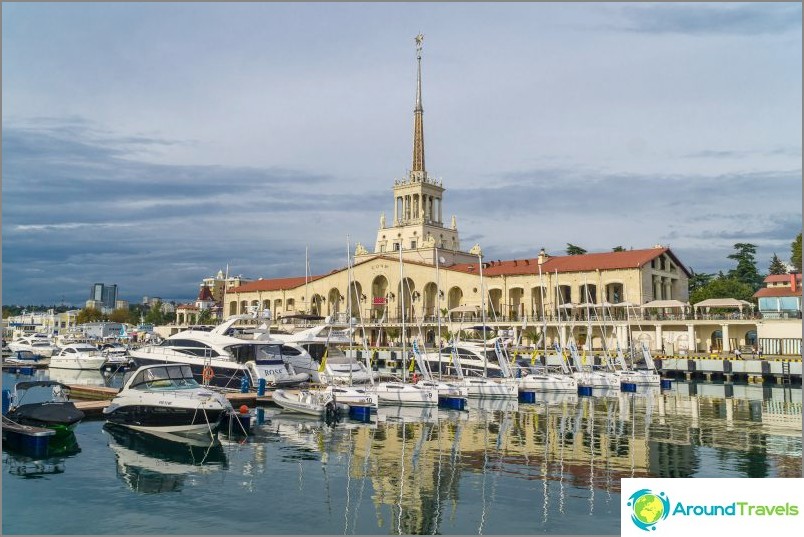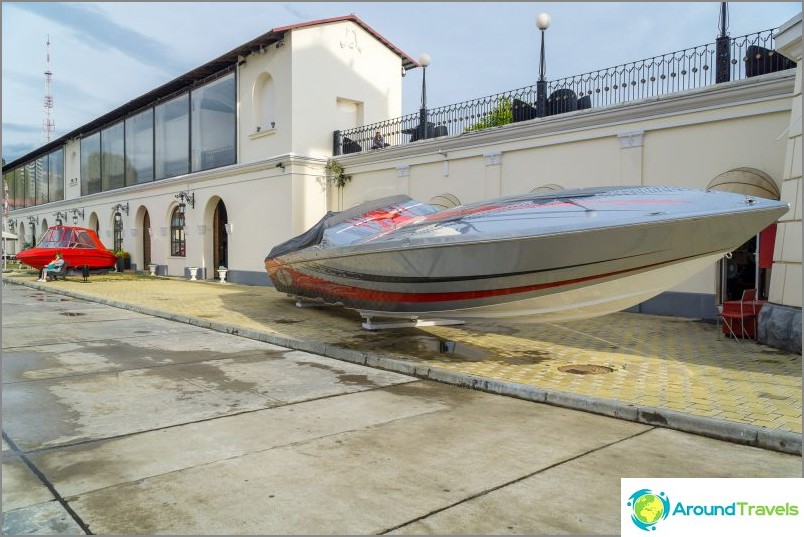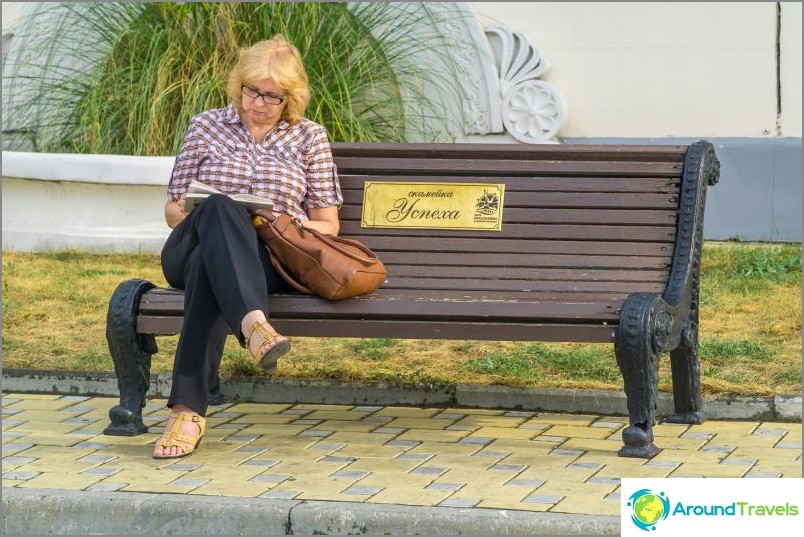 Information to visit
Entrance to the territory is free.
Not suitable for sunset - the sun sets behind the breakwater and the fullness of the sensation will be blurred.
Parking at rush hour is just a disaster.
On the map
Maritime Station
Maritime Station
Seaport with a yacht marina. Inside, besides the ticket offices, there is an expensive Shopping Center. Historic site.
More details.
Seaport with a yacht marina. Inside, besides the ticket offices, there is an expensive Shopping Center. Historical site. More details.