I wanted to visit a toilet park in Thailand for a long time, but it still didn't work out. There is very little information about this place on the web, especially in Russian. Moreover, many people also have a point on the map incorrectly. In our last winter, we got to this park with the whole family and spent 3 hours there. Unexpectedly, I thought we would manage much faster, but we decided to take a leisurely stroll and also have lunch there..
The content of the article
Toilet Park in Thailand
Amazing Toilets is a refined area, a small park, which is notable for various installations related to ... with a toilet theme 🙂 Roughly speaking, there are many different kinds of toilets, of different designs, shapes and sizes. Hence the name Amazing Toilets, which means amazing toilets. Or in Thai Suan Nai Dum. In my opinion, a rather unusual and interesting place, it can perfectly dilute the impressions of nature and Thai temples. Although, for sure, someone will not like it, so to speak, the topic is not for everybody. By the way, all toilets are functional.
Thais never cease to amaze me with their imagination. Immediately remembered temple of Hell and Paradise, but at least he has religious roots. But how could you guess to make a toilet park? More precisely, how could one assume that he would become popular? I think from the point of view of business, the payback cannot be calculated. Maybe, of course, this is a loss-making event, but the park is quite popular among Thais, people come here already on sightseeing buses. And there are not many foreigners, yes.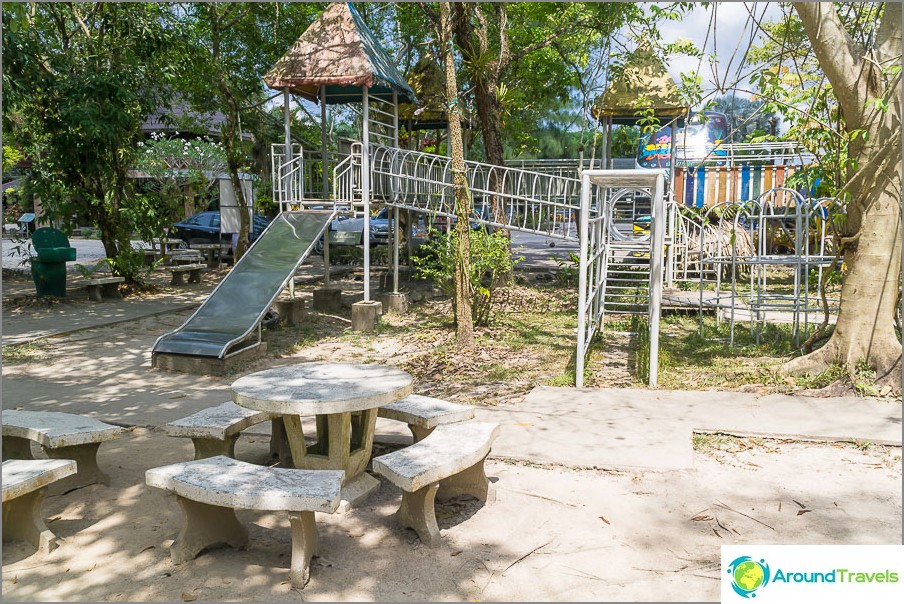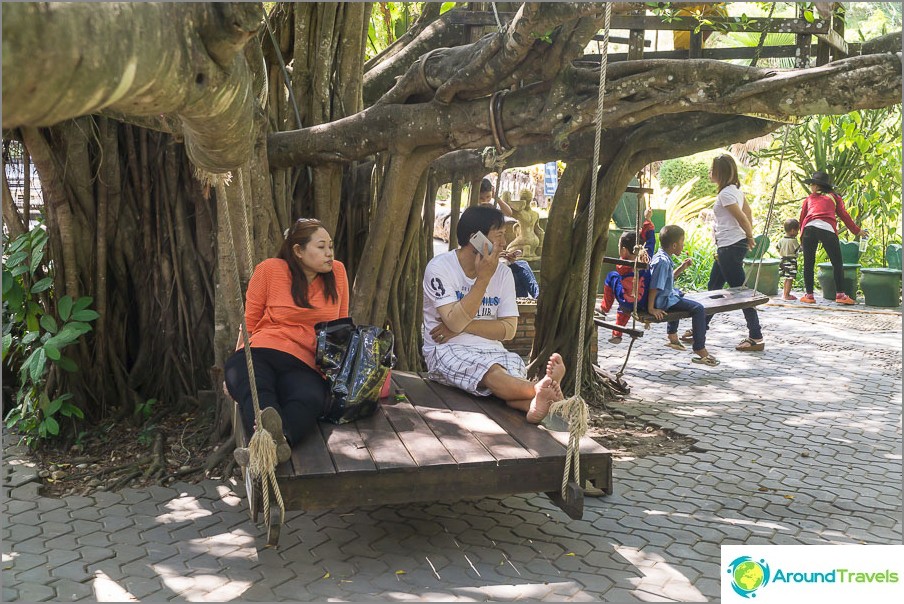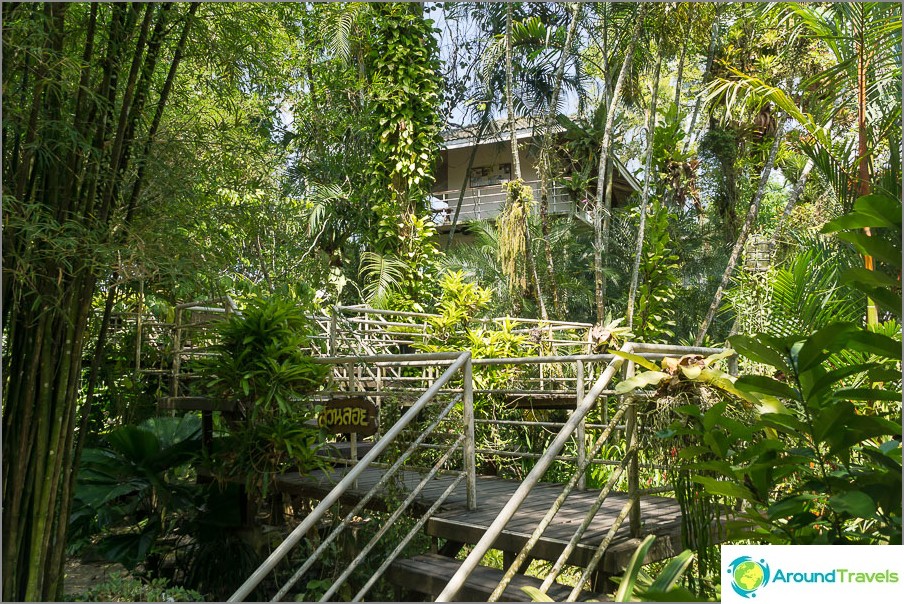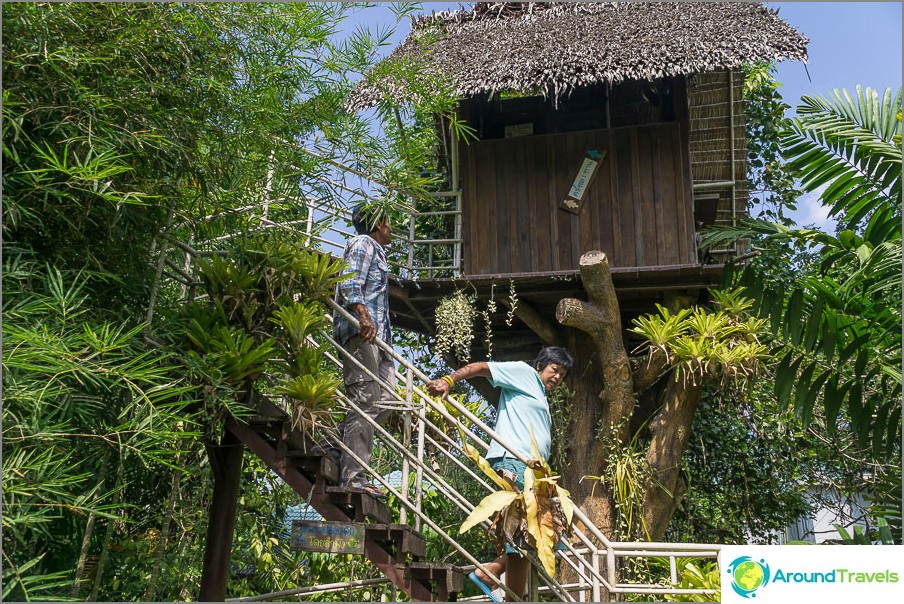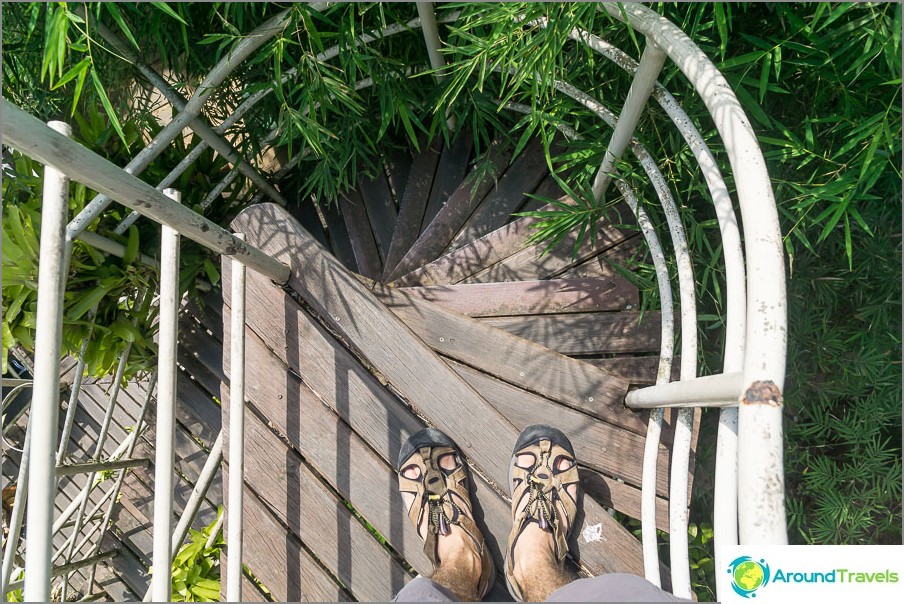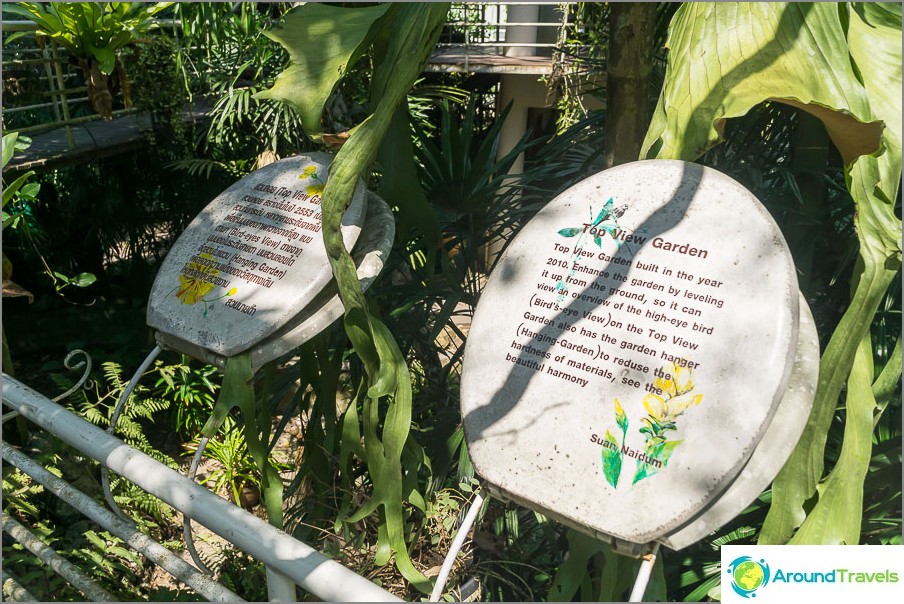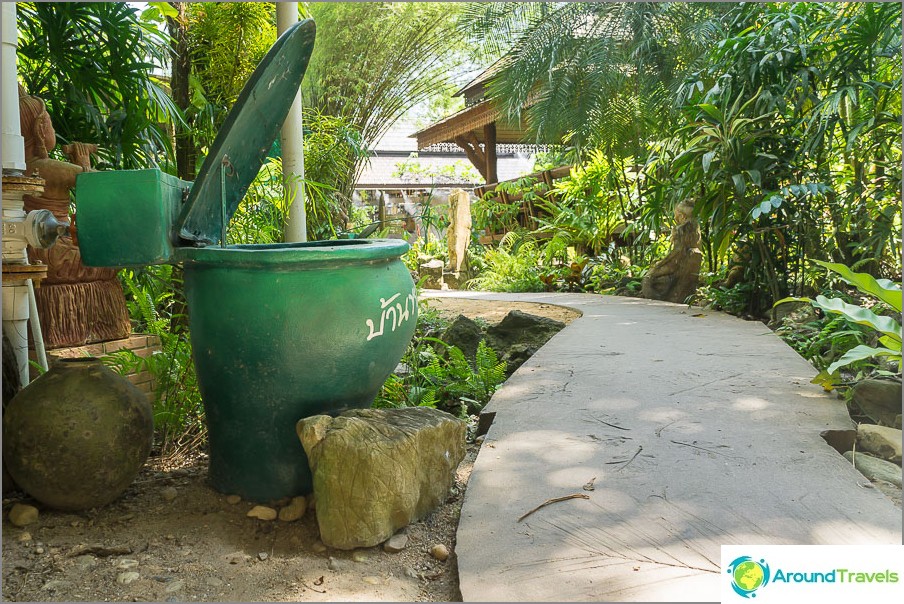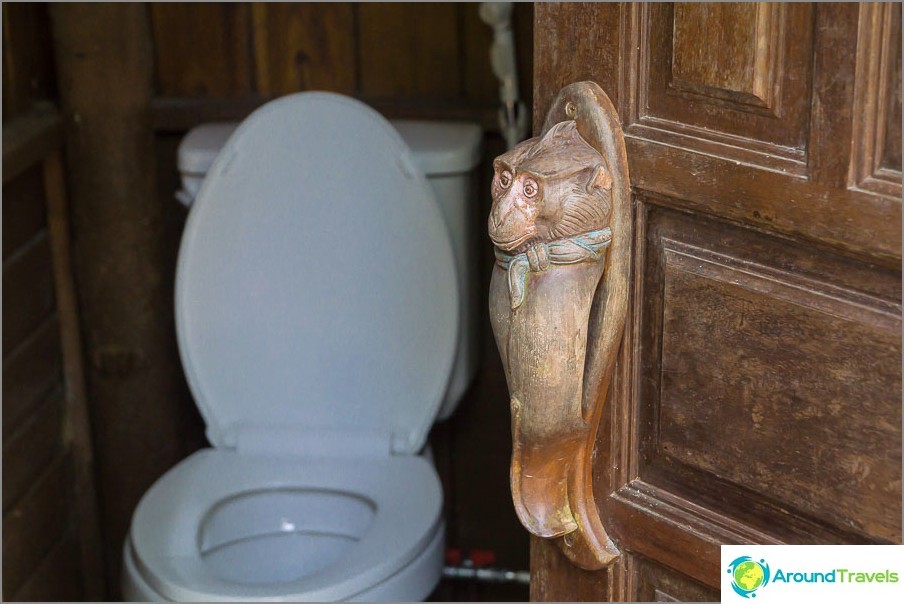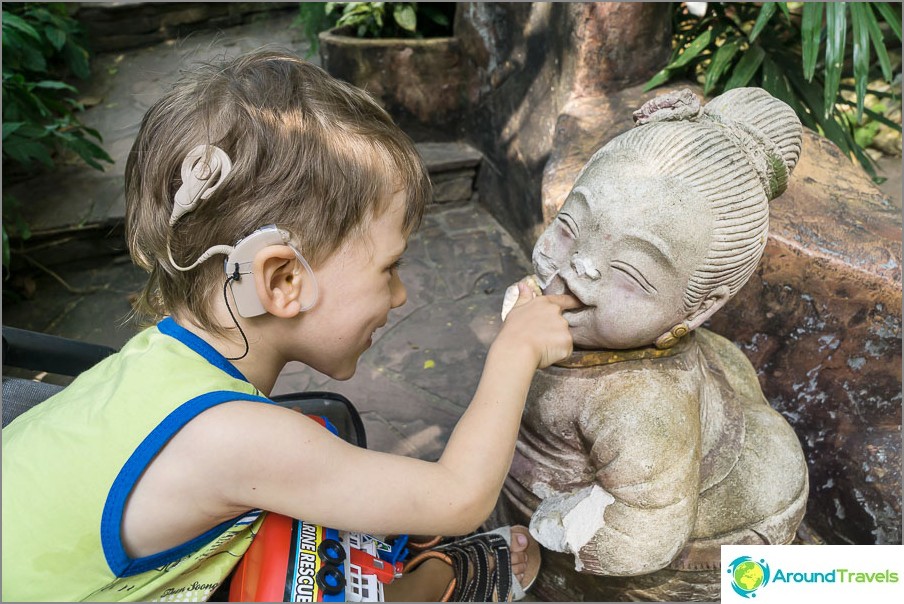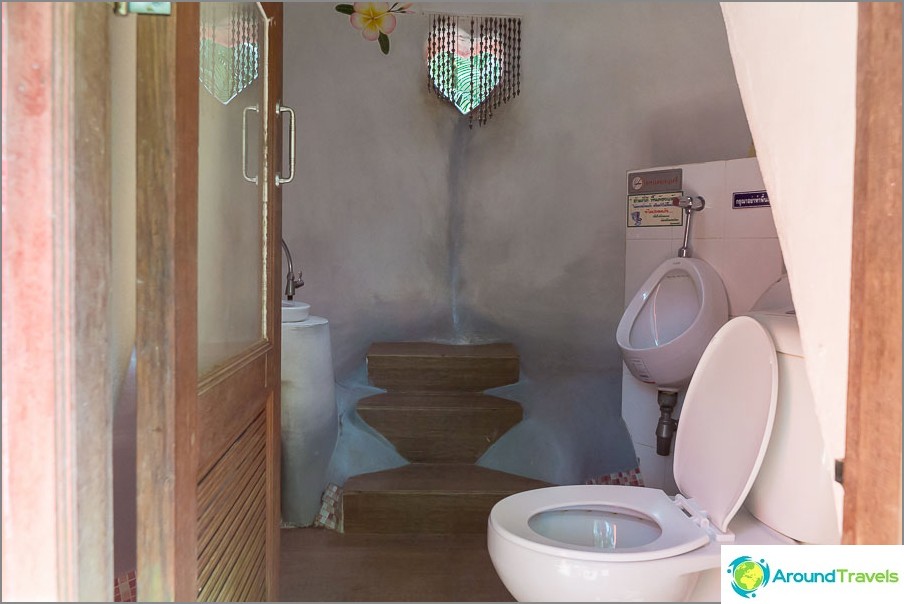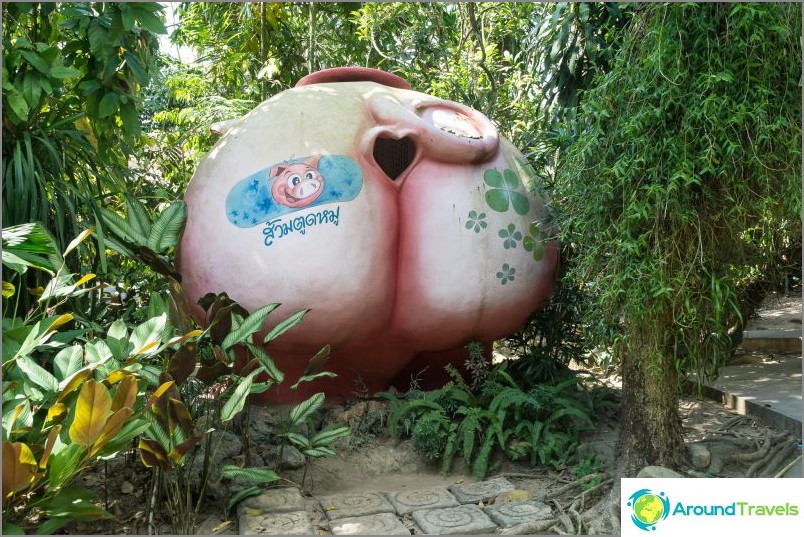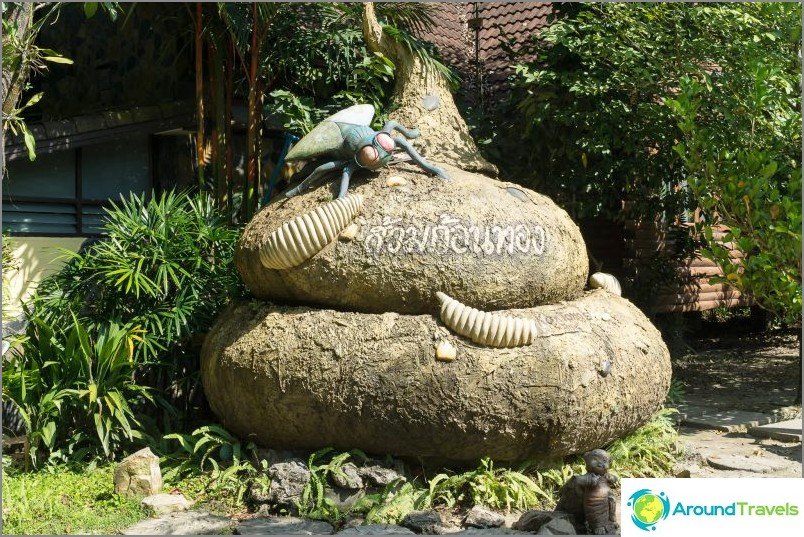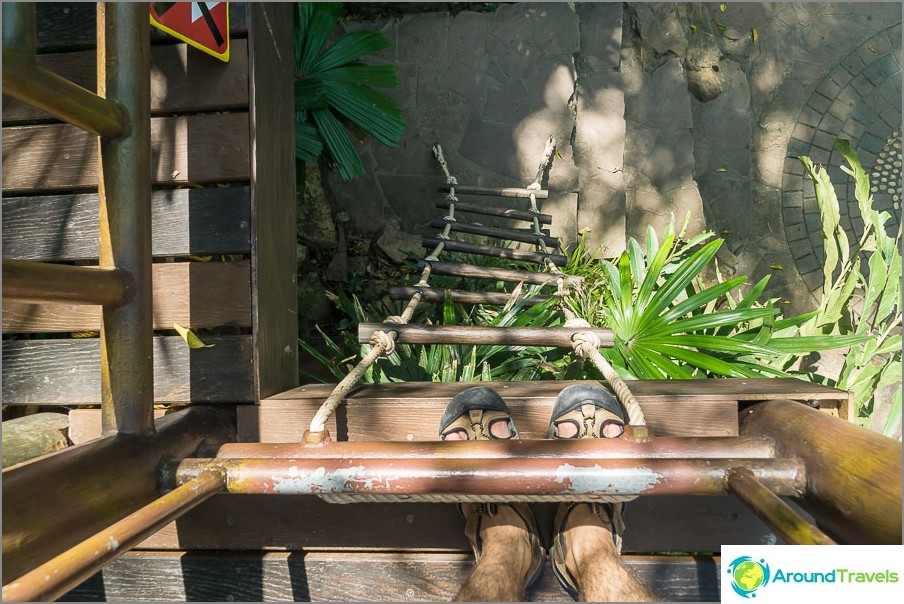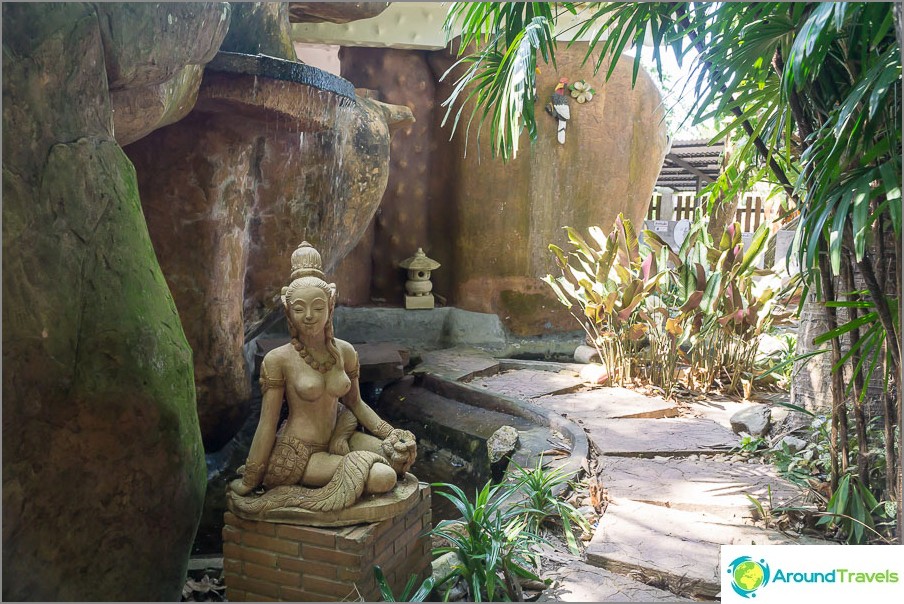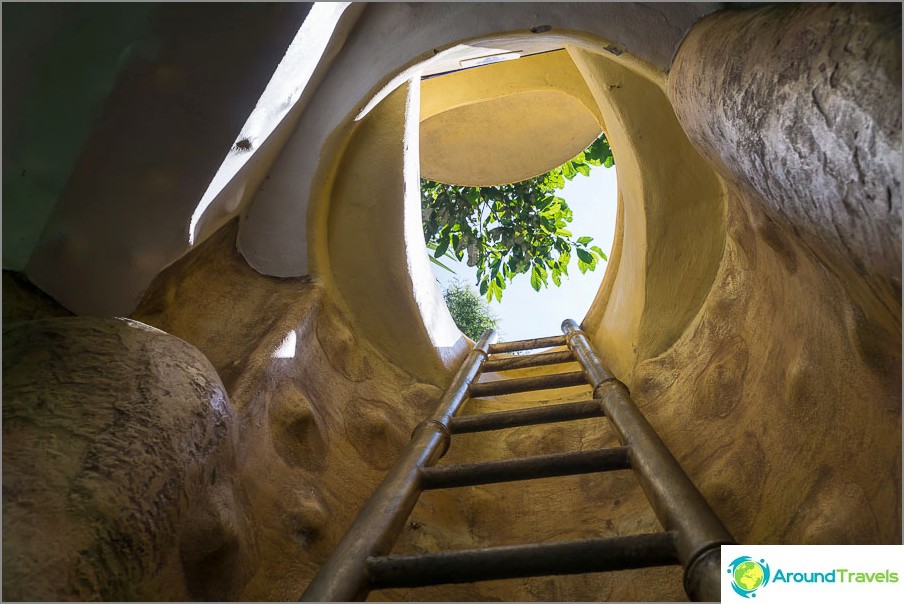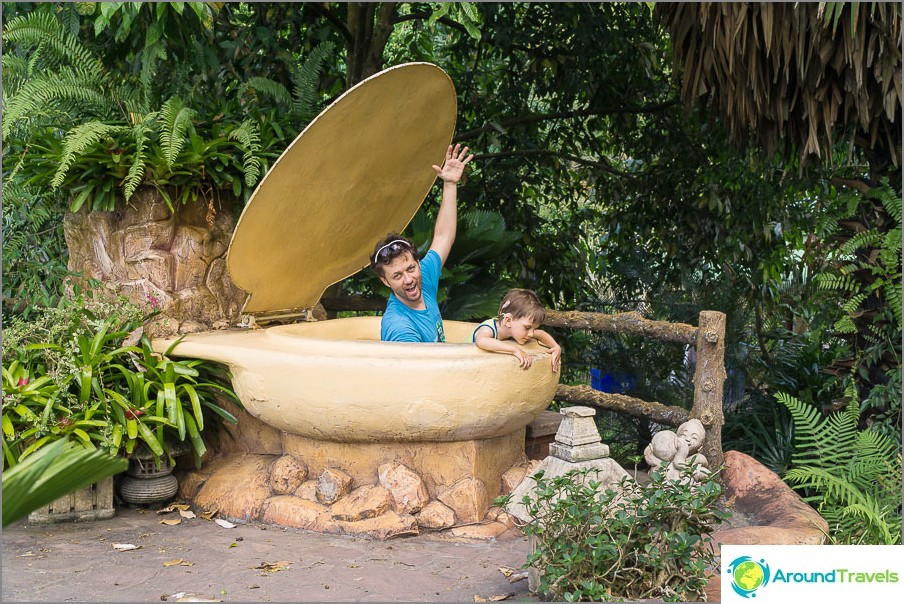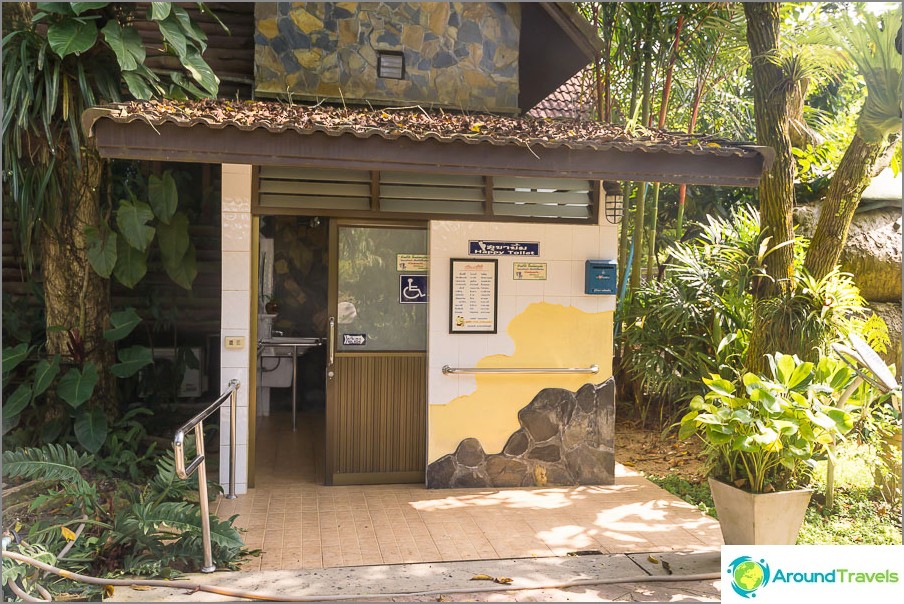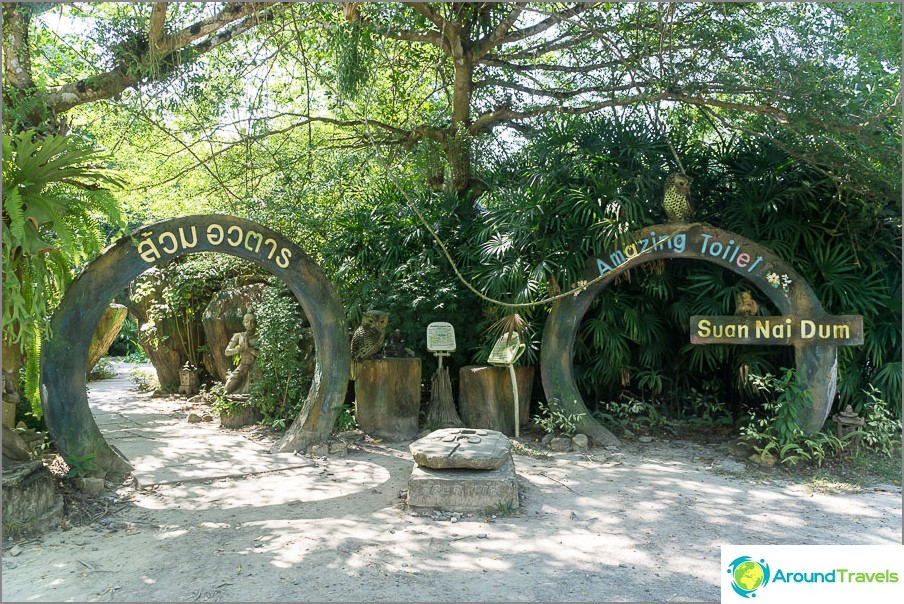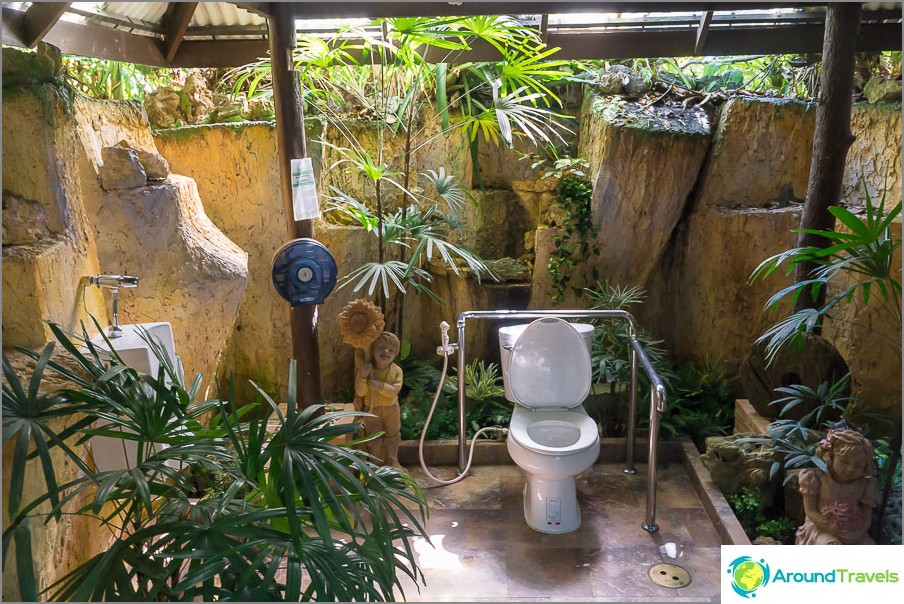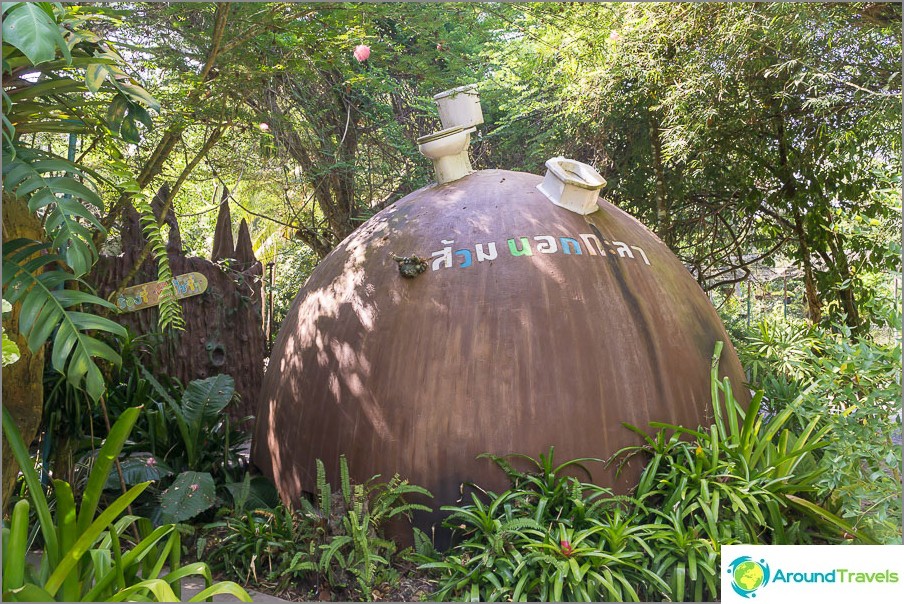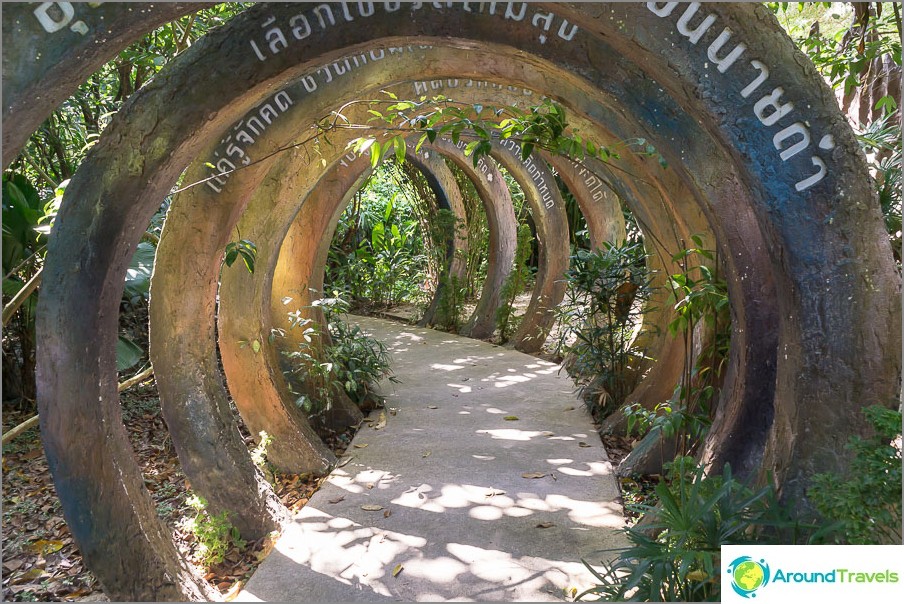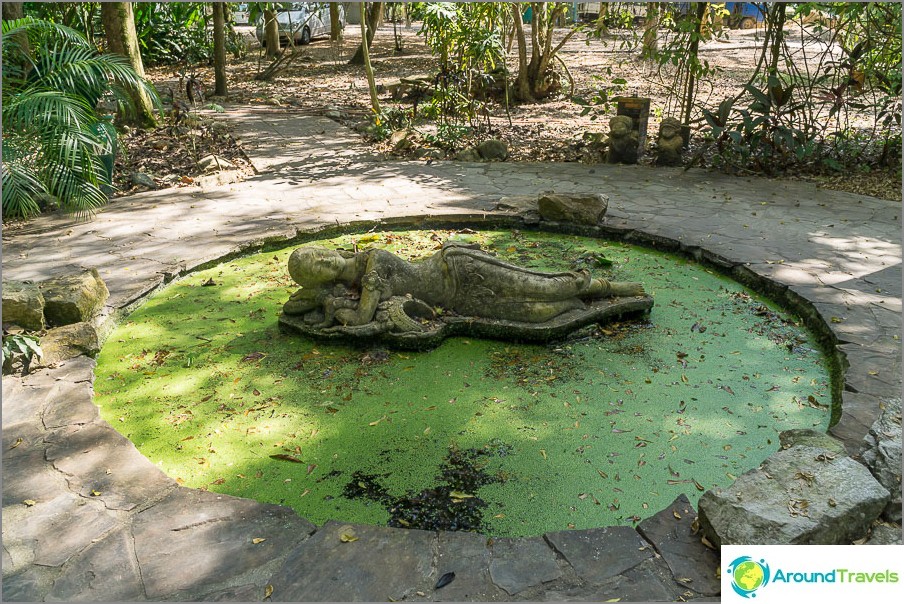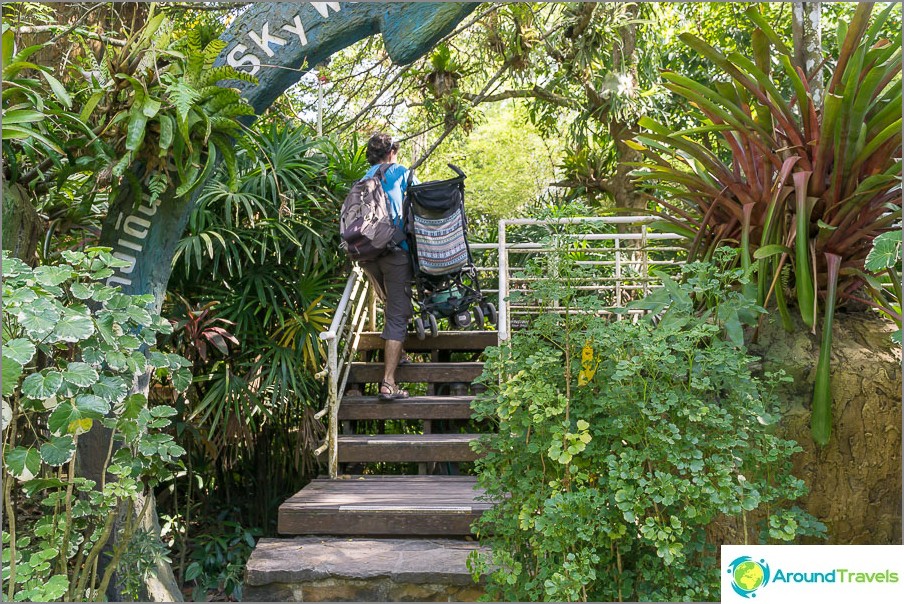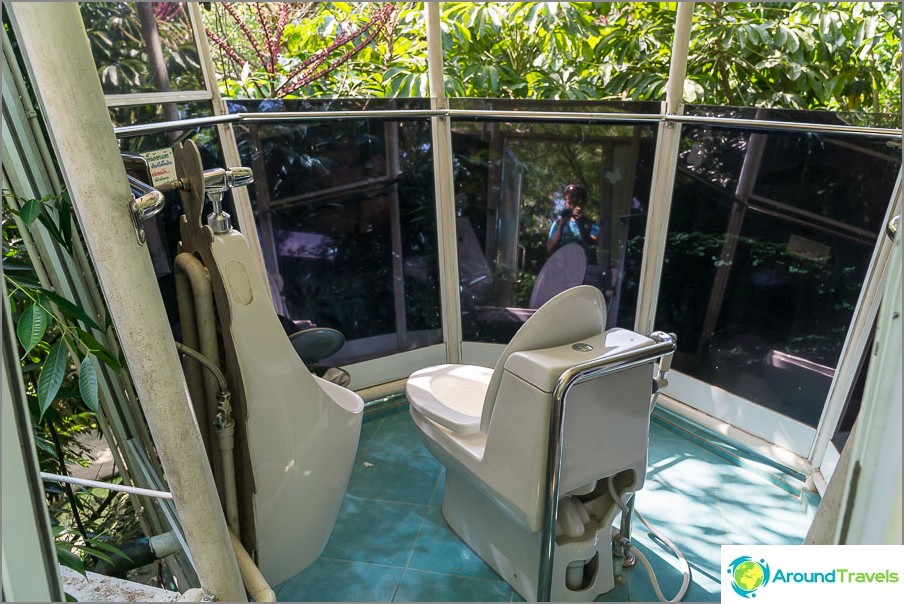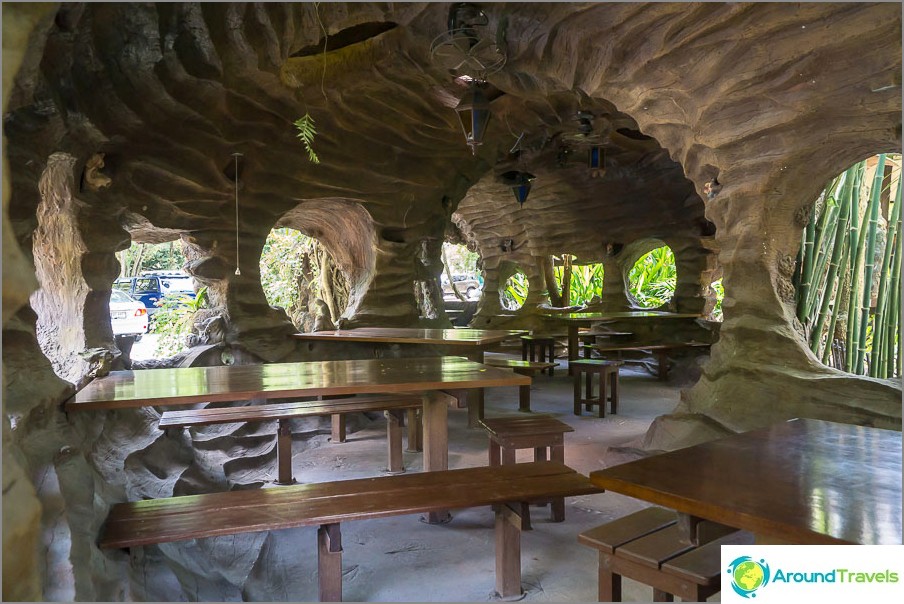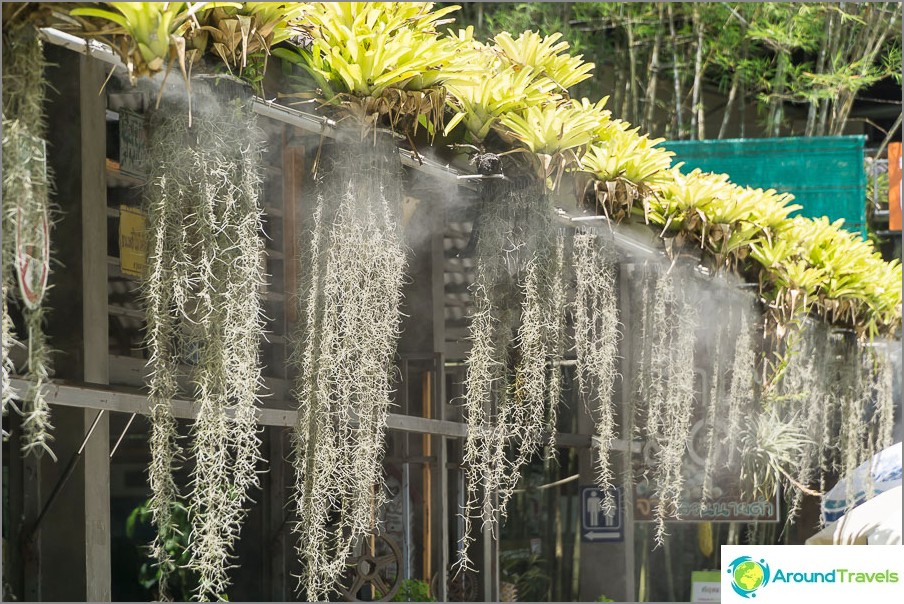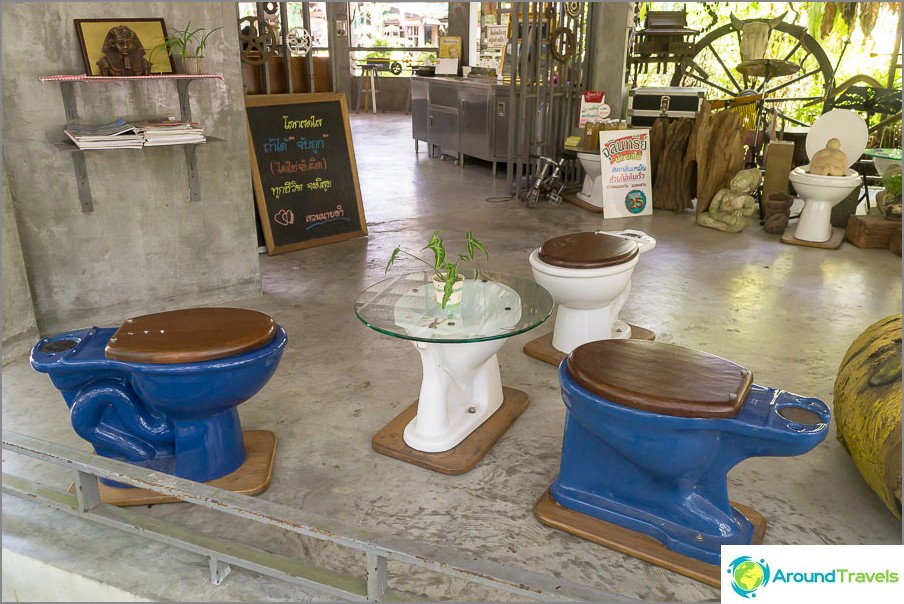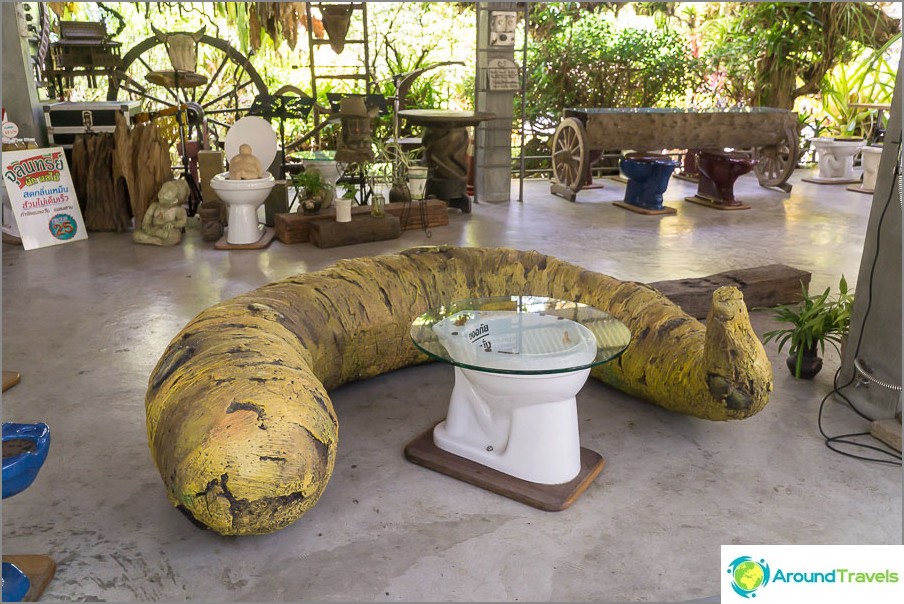 Of course, the point is not only in toilets, as you already understood from the photographs. Flowers grow everywhere, beautiful bushes, paths are paved with stone, bridges are thrown across streams, everything is so cute. I personally liked the crossings above the ground the most, and the toilet is 10 meters high. Apparently since childhood I have a weakness for tree houses, so sometimes I choose a hotel corresponding. In principle, such a park can be made with reference to any topic, not necessarily a toilet, and it will be just as pleasant to be in it. But it was unusual to come up with, not to take away.
Probably, to like this attraction, you need to be a little child. Apparently, that's why Thais like these things, they are like children. And in general, the park itself has some fooling around. So we were stuck for half an hour on the suspension (swinging) bridge, trying to photograph either flight or movement. But it was fun 🙂 Take a million, here are a couple of them.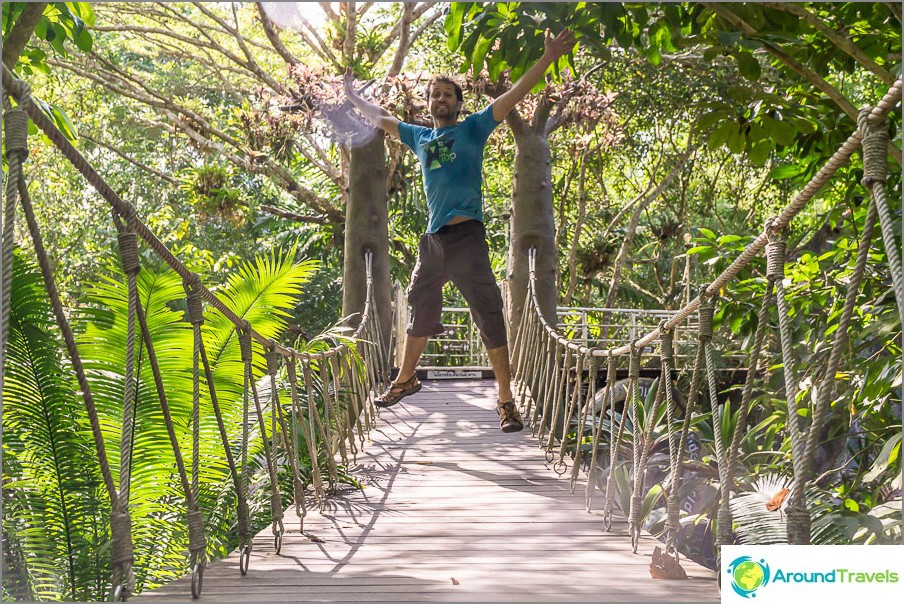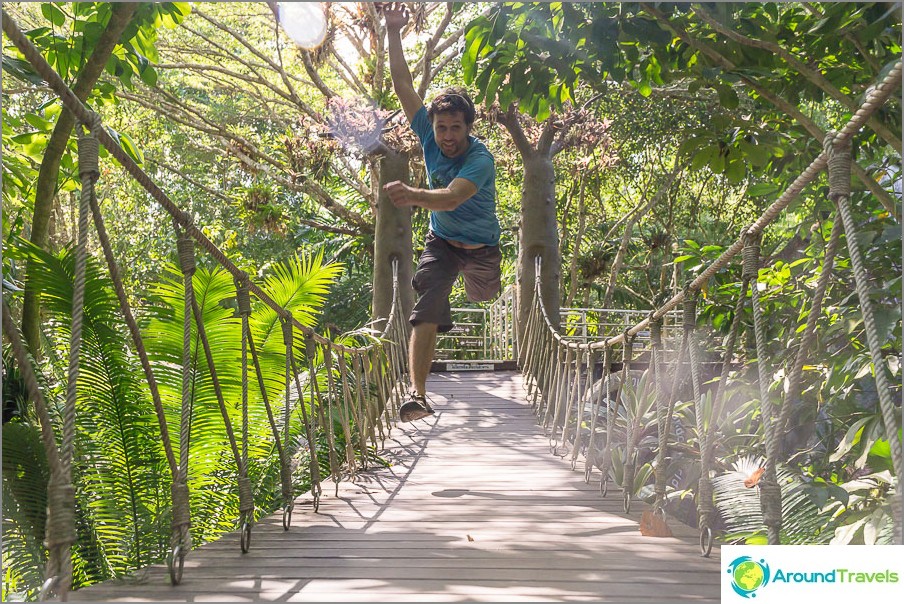 Information to visit
Opening hours and ticket
Opening hours from 7 am to 6 pm. It takes about an hour to visit.
The entrance is free. The prices in the cafe are average, not low, but not to say that they are directly high. On the Typood menu.
How to find
The park is located in the Chumphon province. If you are traveling in transit from Bangkok to Phuket / Koh Samui / Krabi, or vice versa, then it's the most important to stop by on the way. In Chumpon we stayed overnight in this budget hotel with a pool, I recommend. About him even separately overview wrote, look.
If you go with a navigator, then, in principle, it will not be a problem to put a point on the map and find it. The park is located right next to the main Bangkok-Surthani highway and there is even a signpost, but it is in Thai and does not strike the eye at all. If you do not know in advance that there is something interesting here, then you will never think of stopping by to see. It is only 200 meters away from the road. Entrance through an ordinary metal gate and a red brick fence.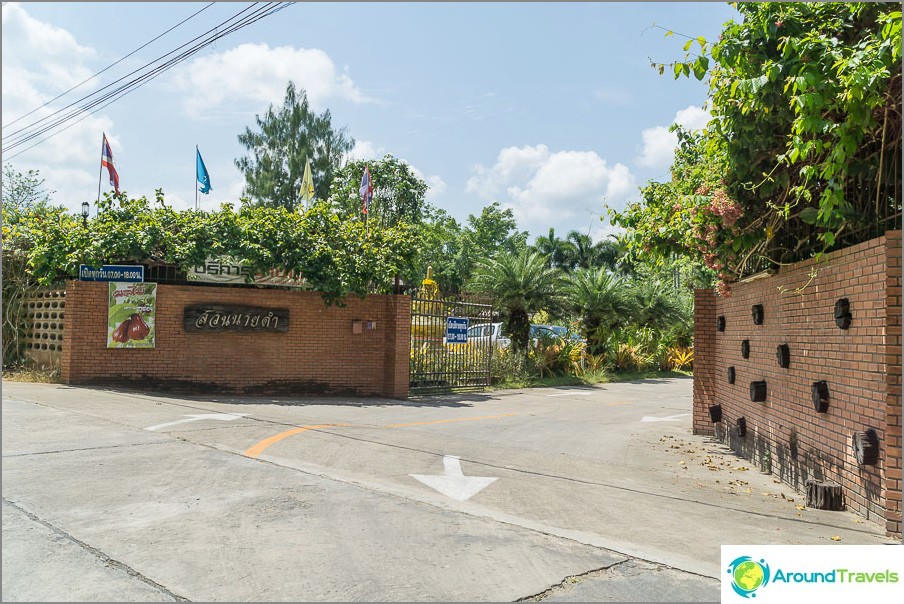 On the map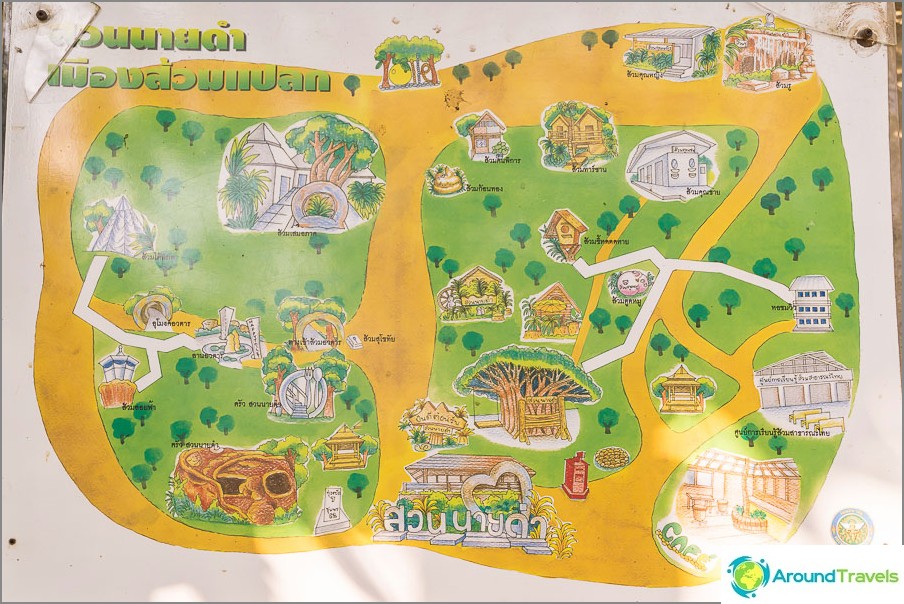 Suan Nai Dum - Amazing Toilets
Suan Nai Dum - Amazing Toilets
Amazing Toilets. Farm (park) with various toilets.
More details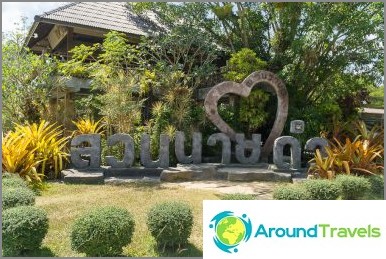 Amazing Toilets. Farm (park) with various toilets.Read More