When you go by car from Bangkok to Phuket, Koh Samui, Krabi or somewhere else in that direction, or vice versa (how to rent a car), then you will pass the Chumphon province, it is approximately in the middle. If you do not like long runs, or, for example, you are traveling with a child, then just in Chumphon you can stay with an overnight stay. On our last trip, we did so, and at the same time we also looked toilet park. An unusual place, I recommend it. And children have a place to climb.
The content of the article
Price and booking
At Palm Sweet Resort we rented a large room for 1000 baht / night, family poolside. Depending on the exchange rate in rubles, the amount may vary, so I quote the price in baht. On-site prices are the same, but it is better to book in advance, because when we were there (and it was already low season) almost everything was occupied, apparently a popular place, but it is not surprising, in my opinion, a chic hotel for this money, quite inexpensive it turns out.
Hotels in Chumphon>
Be sure (and I insist) to check for discounts or special offers on the excellent Roomguru service. He will quickly and easily show you discounts in all existing booking systems. In Asia, for example, there are a lot of offers on Agoda.com, which are much more interesting than for exactly the same hotels on Booking.com.
For example, here is a direct link to the hotel: Palm Sweet Resort .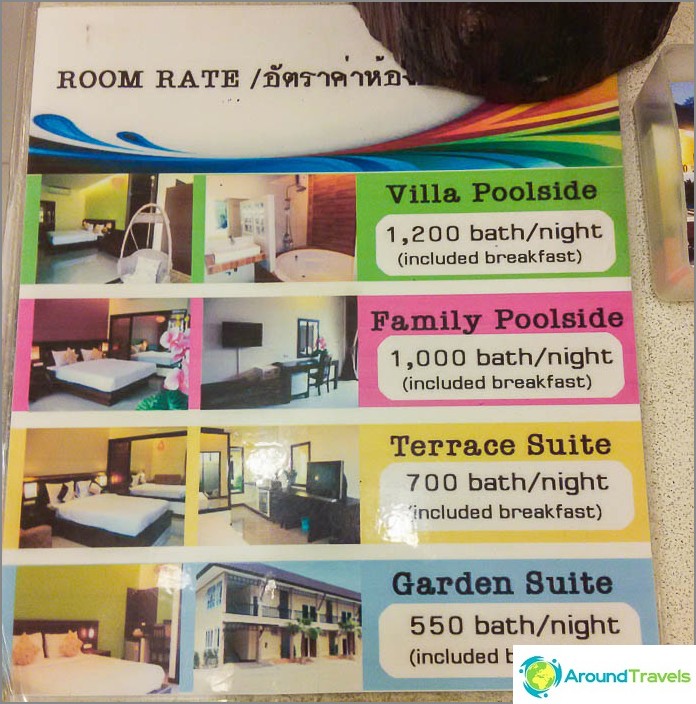 Description Palm Sweet Resort
To be honest, I did not expect anything special from the hotel, I just saw that the reviews are good, the rating is high, it is located very close to the highway. Just what you need for transit. In fact, we got much more than we needed..
First of all, it is very convenient that you park your car right at the entrance to the room. There is such a layout that each room has its own private parking. The rooms are small townhouses and their area is decent. Moreover, our house was also with a separate exit to the pool. Optional, but nice. In fact, it turns out not even a hotel room, but a bungalow with a small area and a view of the pool. Really a very comfortable place for a tired traveler. And, as I understand it, everyone stops here in transit, cars were parked everywhere, and in the morning the hotel was drastically empty. By the way, there were mostly Thais, they did not see foreigners.
What else was in the room: air conditioner, refrigerator, free wifi, safe, bath in the bathroom. Unless the kettle was missing. The room is not very new, but not killed either, it is quite acceptable. But the food in the cafe is so-so, or rather it was almost not there, there is a very modest menu from a typhoid, literally a few names. Staff English is poor, reception is ok.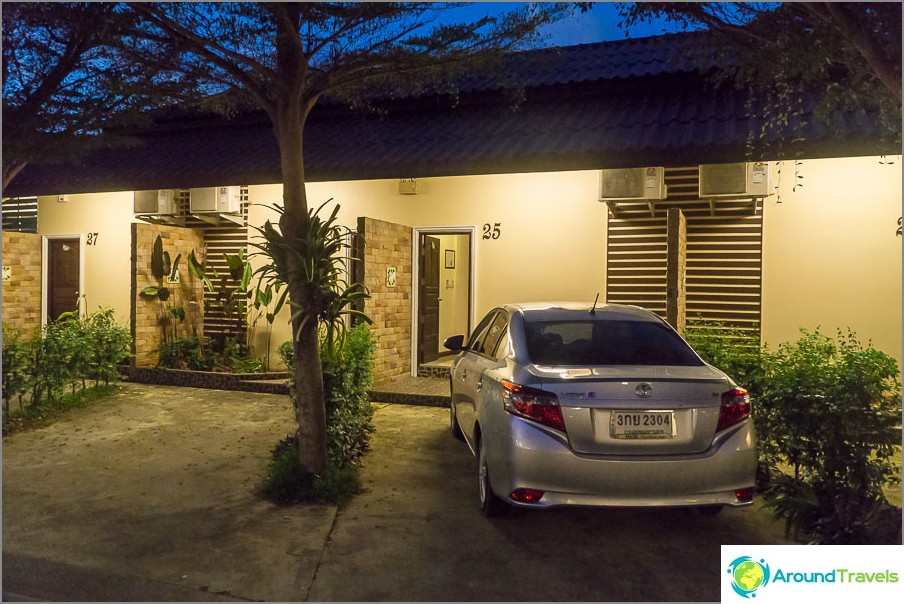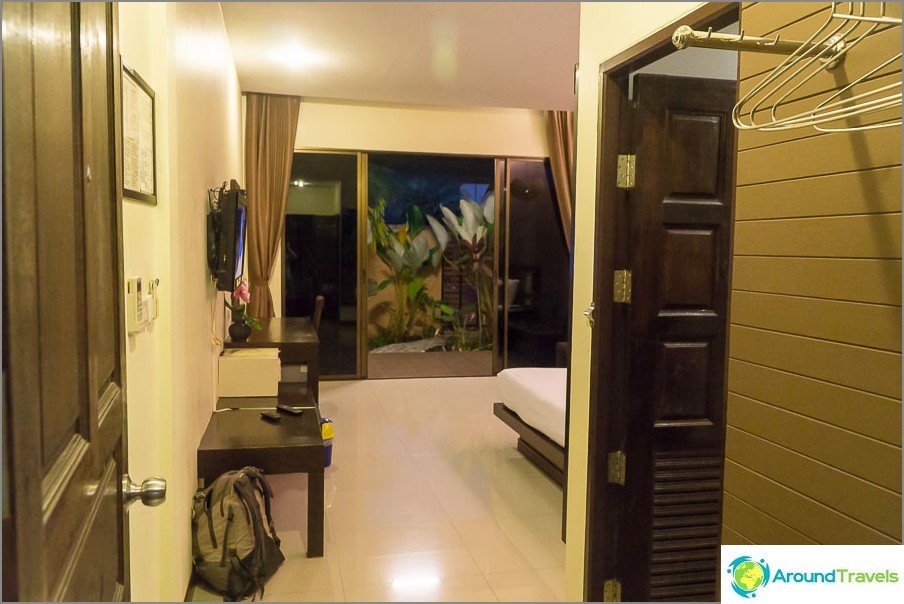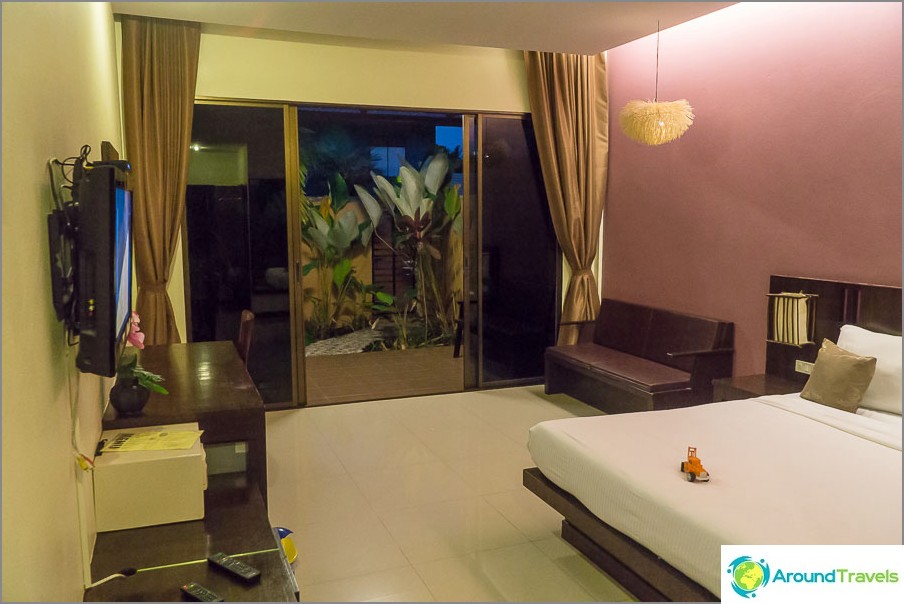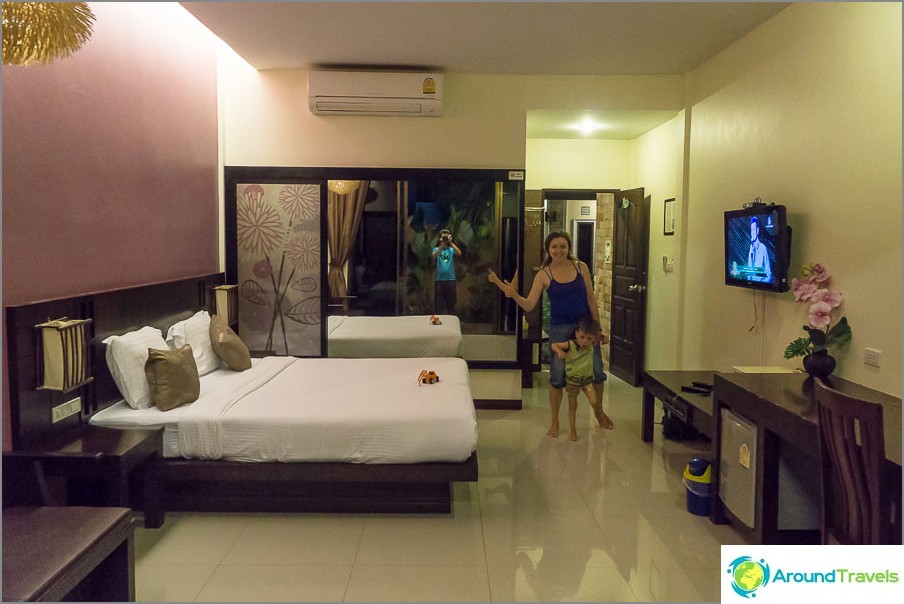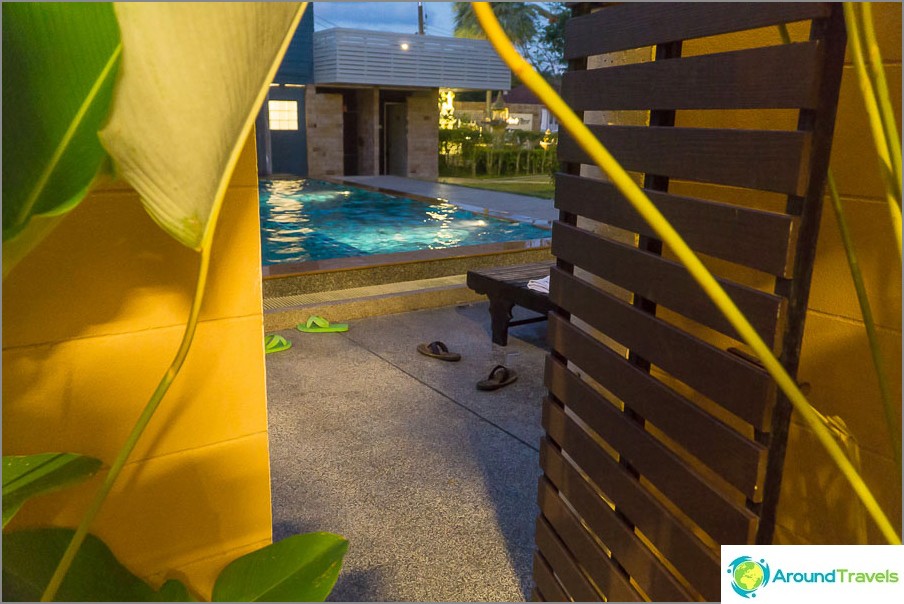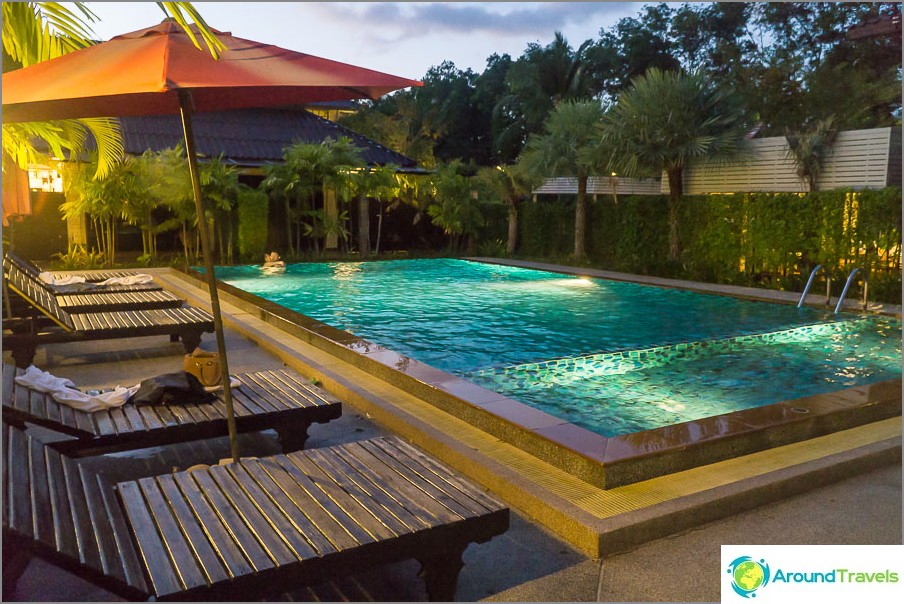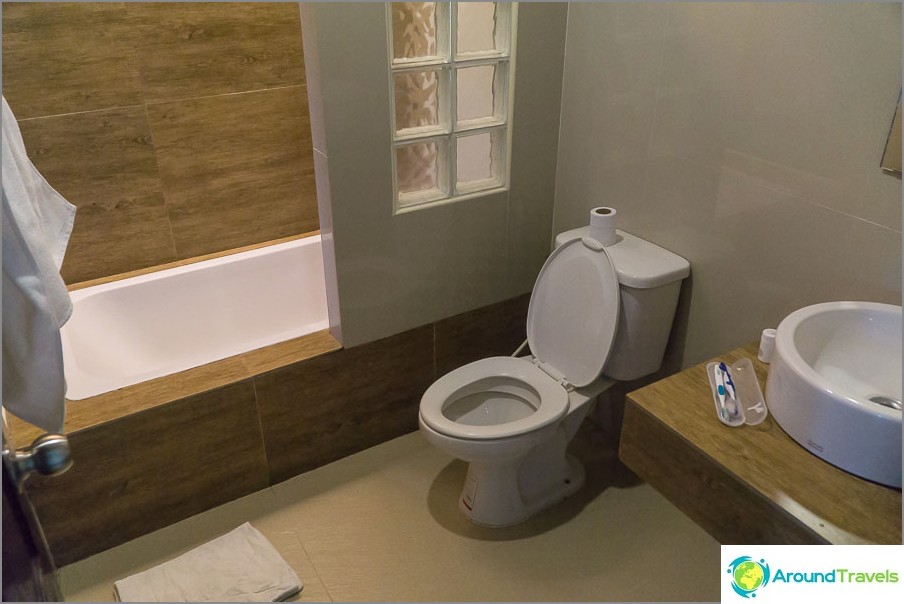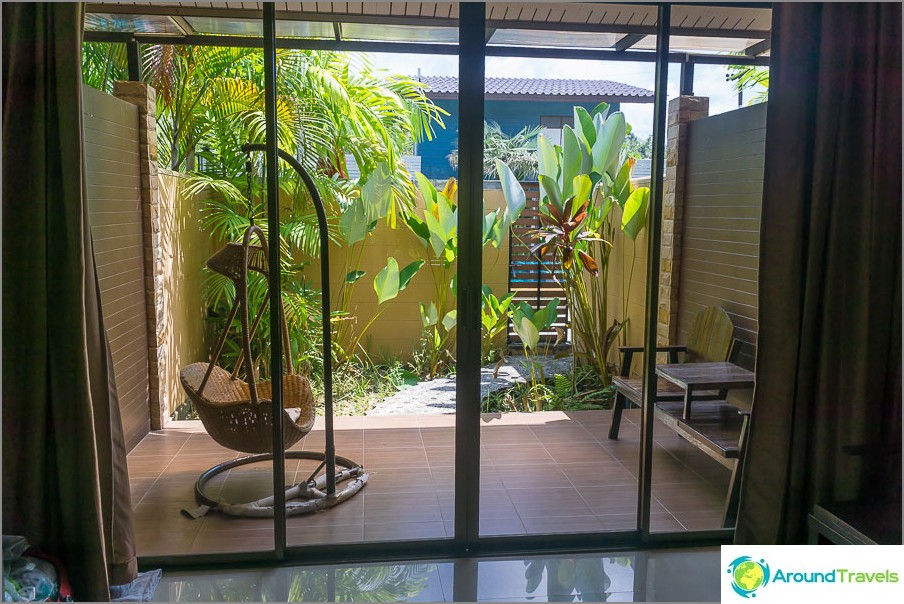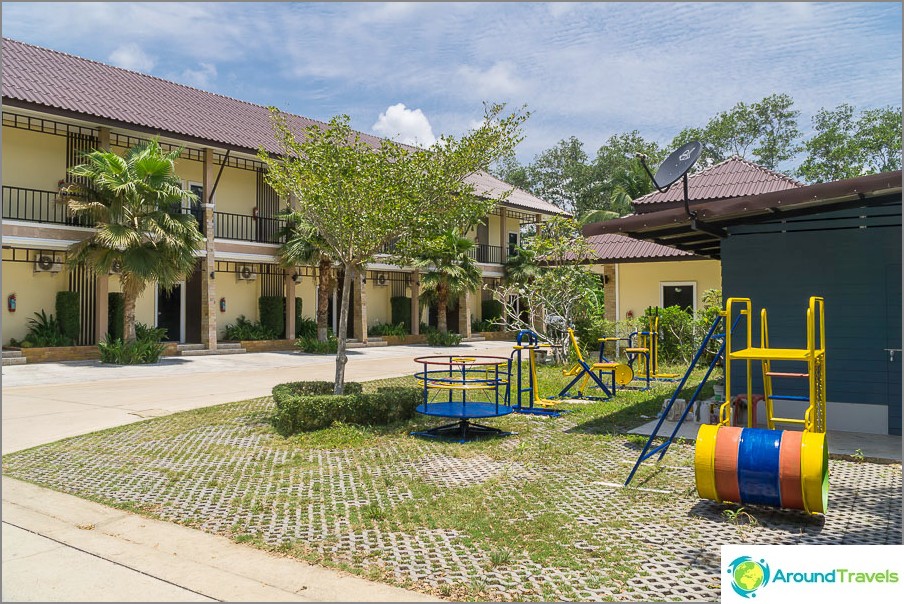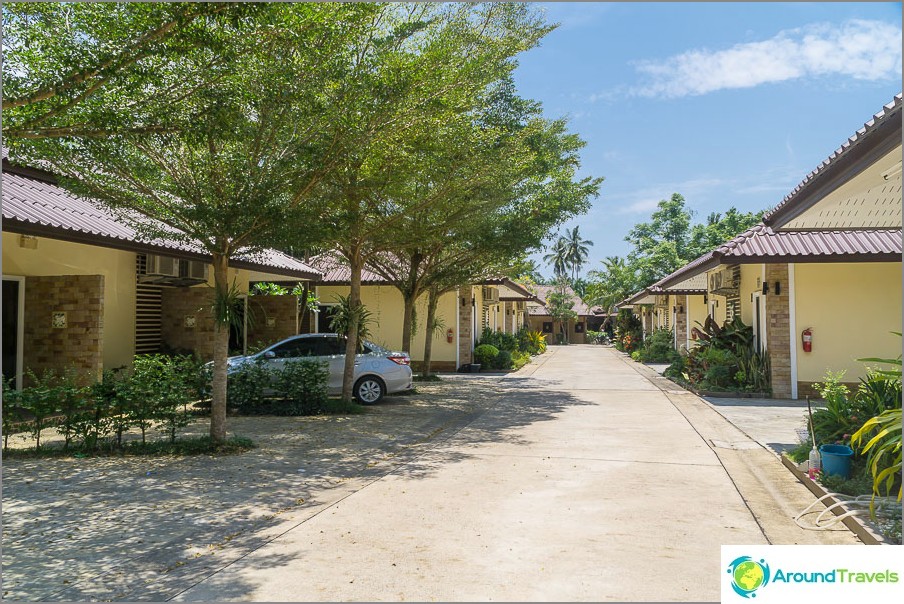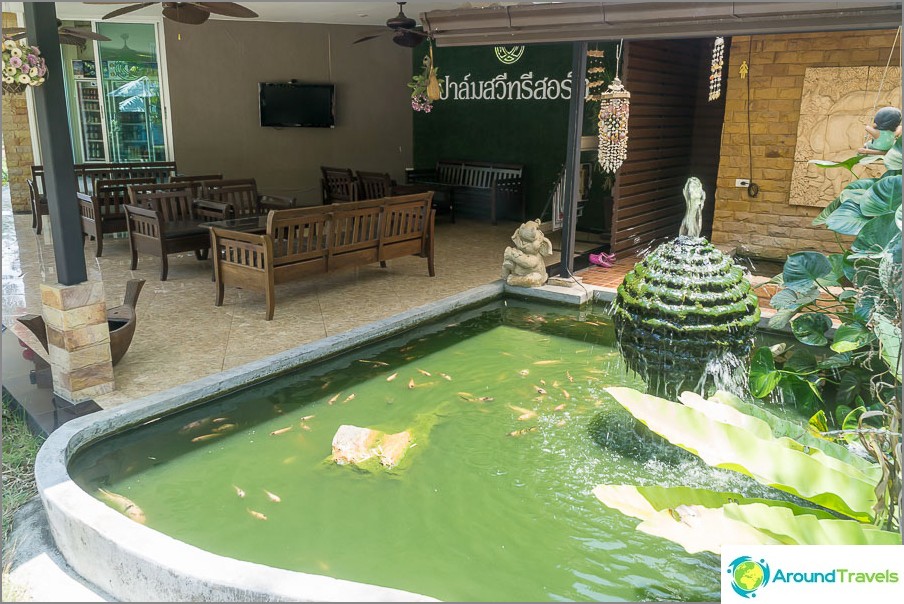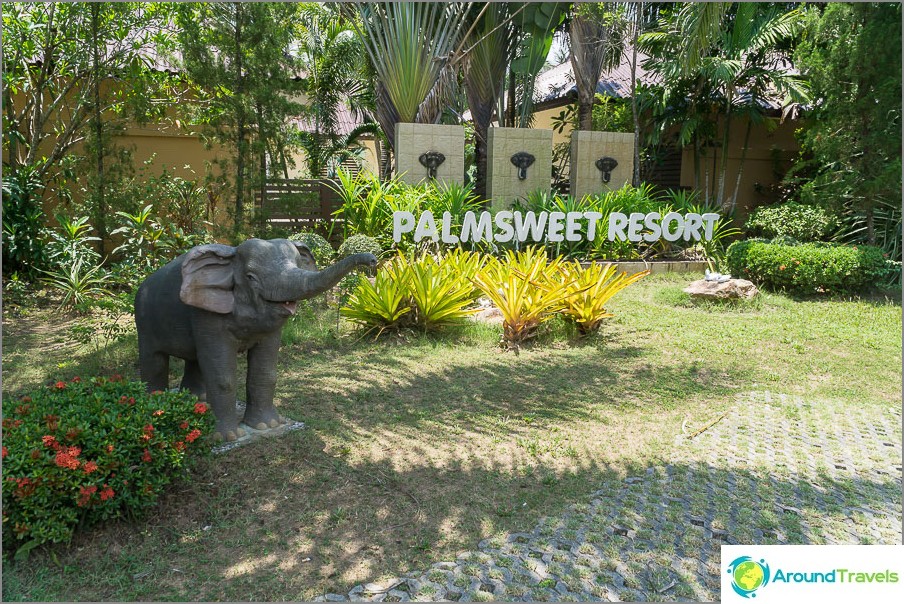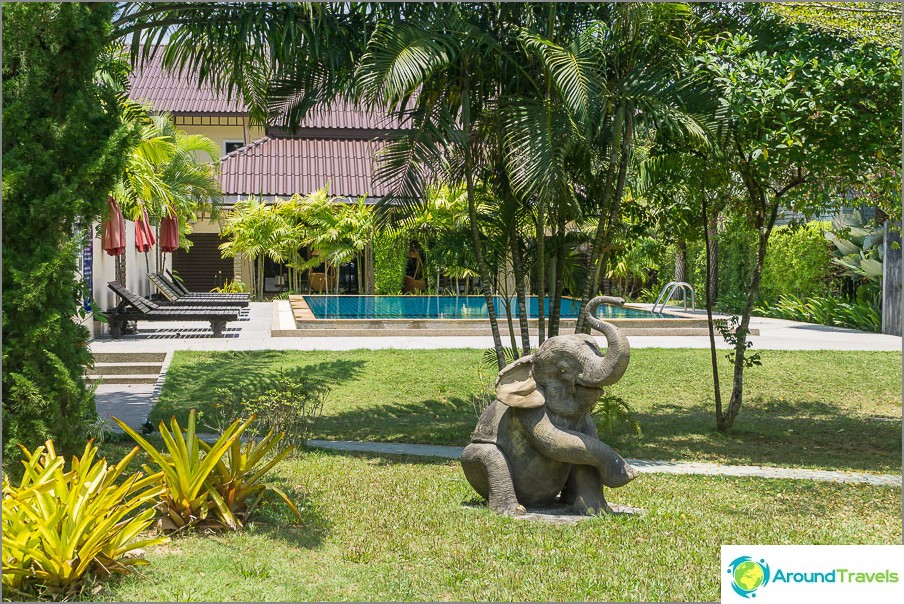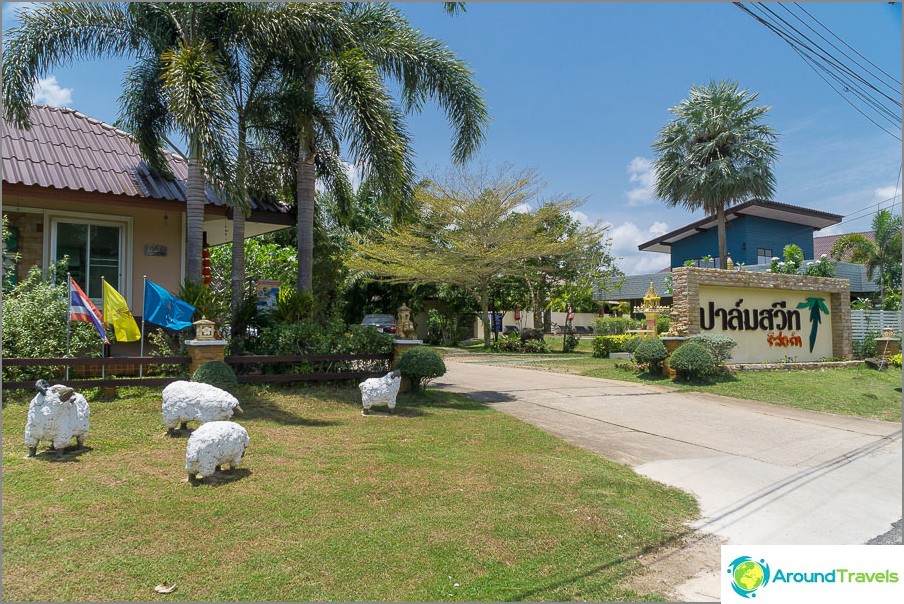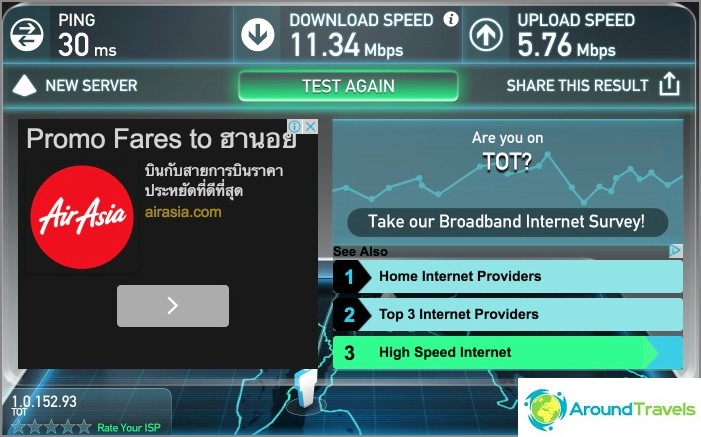 On the map
Palm Sweet Resort
Palm Sweet Resort
An excellent and affordable hotel with a pool. 1000 baht for a large room. Each room has its own parking, which is very convenient.
More details.
An excellent and affordable hotel with a pool. 1000 baht for a large room. Each room has its own parking, which is very convenient..