Winter is coming soon and it's time to plan a trip to a warm country. If you have long wanted to try an independent travel to Asia and did not dare, then let me help you! I suggest you take a budget ride through the northern part of Thailand, which has its own amazing atmosphere, unlike the one that prevails in resorts, get acquainted with Thai culture, visit the mountains, admire beautiful waterfalls, master bike management, enjoy Thai massage and cuisine. But we will not disregard the sea, where the final stage of our trip will take place. Isn't it time to make your dream come true?
The content of the article
How would this happen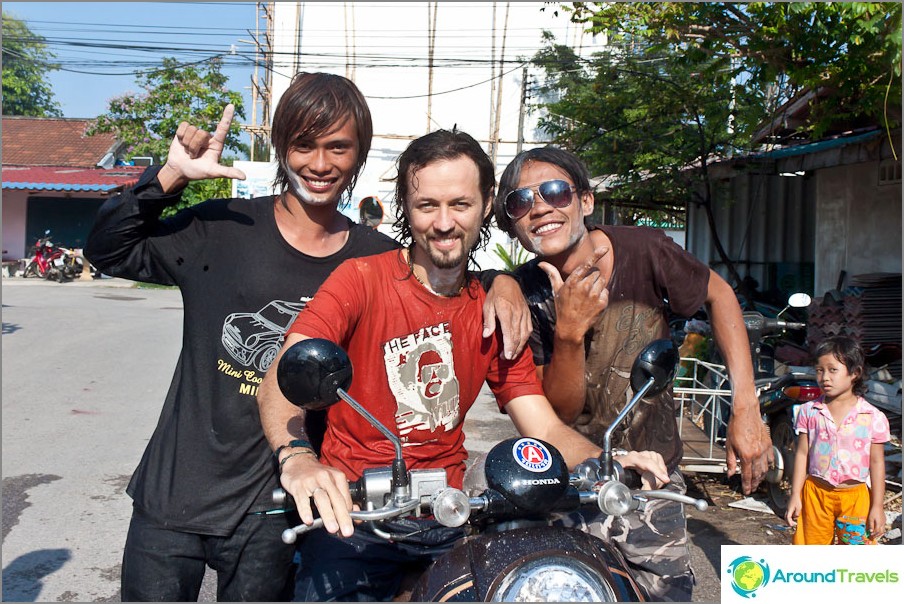 For 10 days, I will be your guide, and we will be able to plunge into the world of adventure and independent travel together with you. All you have to do is make a decision about the trip, pack your things and be in Bangkok in November / December (we will agree on the exact dates later). All preparation for the trip is carried out by me, but this does not mean that you do not have to do anything! No, on the contrary, this individual program assumes that together we will learn to travel on our own: look for accommodation or book it, buy tickets and travel, communicate with locals, solve unforeseen situations on the spot..
The format of our group trip is completely different from the programs «all inclusive» and is intended for active people in whom the spirit of adventure is still alive, and for whom the usual vacation on the beach seems excruciatingly boring. During these 10 days, I will try to share with you all the knowledge that I have, ranging from ways of saving, ending directly with the preparation of the route. Each of you will receive real experience in organizing travel and in the future will be able to travel independently..
The number of people in the group will be a maximum of 5 people. Seats are limited, hurry up!
UPDATE: November group is recruited. December group recruited.
UPDATE: Travel report with a group in the north of Thailand - 2000 km in 10 days
The route of the entire journey
1 day
We meet in Bangkok, drive to the famous Khao Cay Road, and check into a guesthouse in the area. We relax, get to know each other, get to know the route, ask questions and discuss the trip, try Thai cuisine. Next, we look at the situation, where else we can catch (depending on the time of arrival) or just sleep off. We can finish the evening with a Thai foot massage, it's great for relaxing.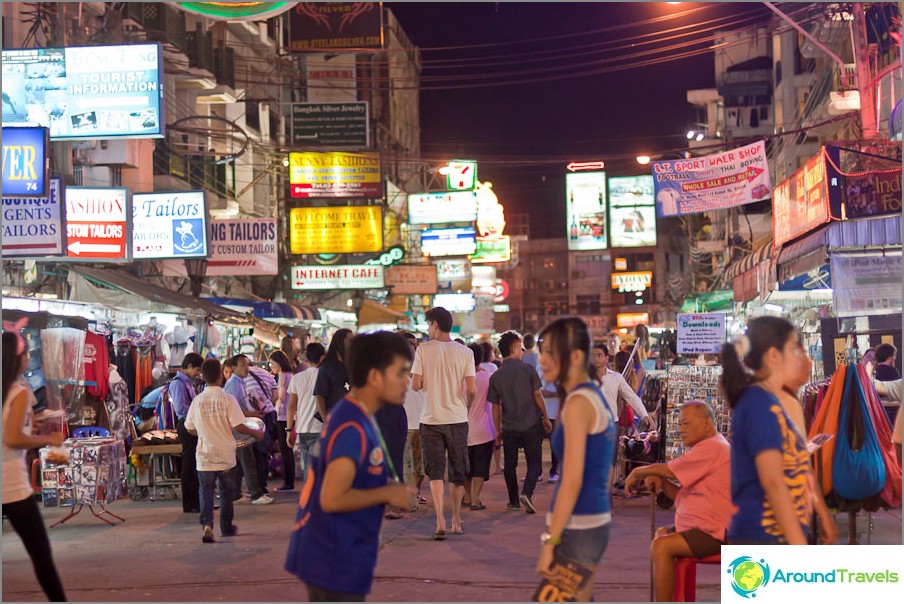 2nd day
We'll have breakfast and, full of energy, go for a walk around the city. Today we will visit the Royal Palace, the Temple of the Reclining Buddha, the Temple of the Dawn, and take a ride on the river tram. In the evening, we pick up things from the guesthouse and go by night bus to the city of Chiang Mai.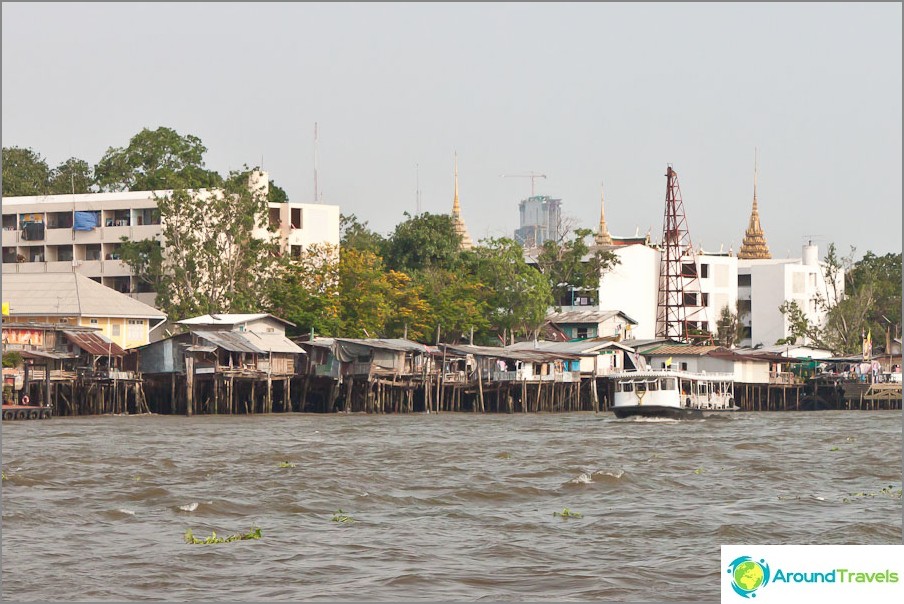 Day 3
Chiang Mai is considered the cultural capital of Thailand, and is the second largest city in the country, and it is here that there are still preserved «real» smiles and goodwill. Upon arrival, we check into a guesthouse in the city center and, having a little rest, we go to Mount Doi Suthep, where the temple of the same name is located and a panorama of the city opens. The ascent is not carried out on foot, so you should have enough strength 🙂 On the way back we see two waterfalls and, if we have time, a zoo.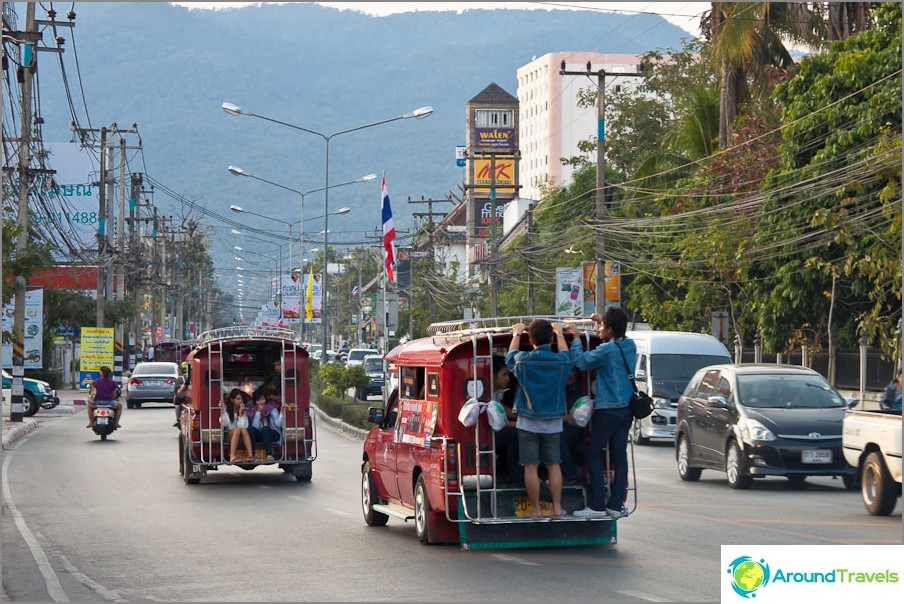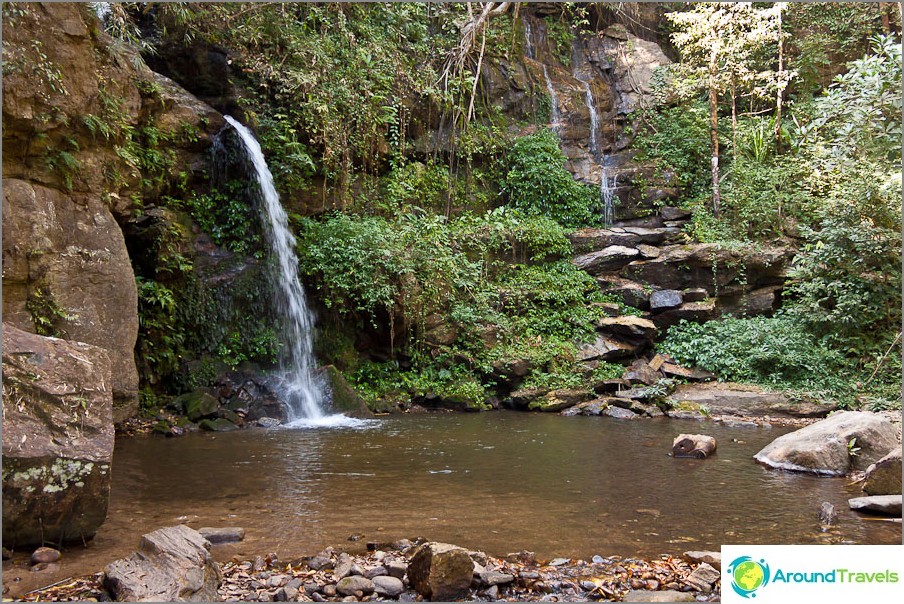 Day 4
On a local bus we go to Chiang Rai in the stunning beauty of the White Temple and in the late afternoon we return back to Chiang Mai. The trip will take a whole day, but this fabulous shining temple with unexpectedly original painted walls inside is worth seeing.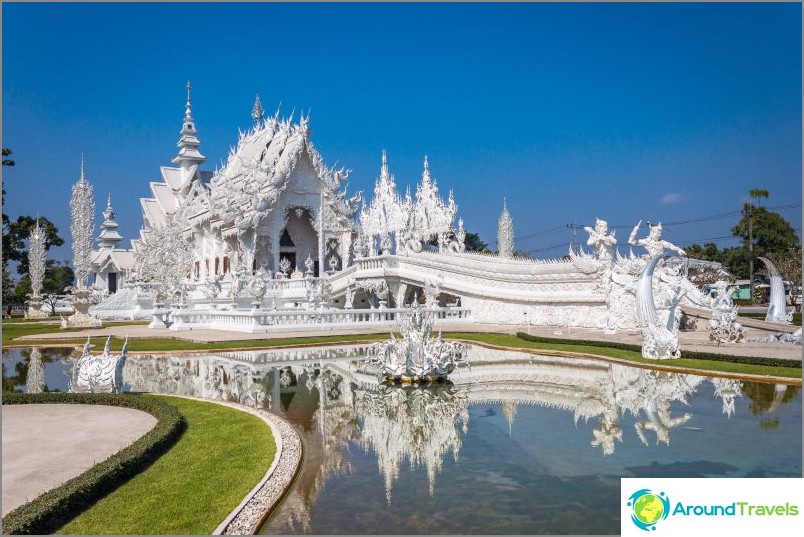 Day 5
We shoot in the morning and take our things by minibus to Pai, an unusual town in a mountain valley. The road will not take much time, but we will go along the mountain serpentine, so we stock up on packages. We settle in thatched bungalows and rent bikes.
Pai is a great place to get on the bike for the first time, here the roads are relatively flat and the traffic is calm. I will explain and show everything, there is nothing complicated about it. On the contrary, you will feel complete freedom, racing along the deserted road towards the wind. Thanks to the bikes, we can quickly visit several beautiful waterfalls, hot springs, just ride around, admiring the magnificent mountain views and valleys.
6th day
We manage to do everything that we did not have time to do yesterday. Plus we visit an amazingly beautiful and colorful canyon, where you can take many interesting photos, and spend the whole evening on the walking street, where we buy souvenirs and cool clothes at humane prices, try various Thai dishes and the most delicious Pad Thai that I have ever had. either ate (I hope the chefs haven't changed).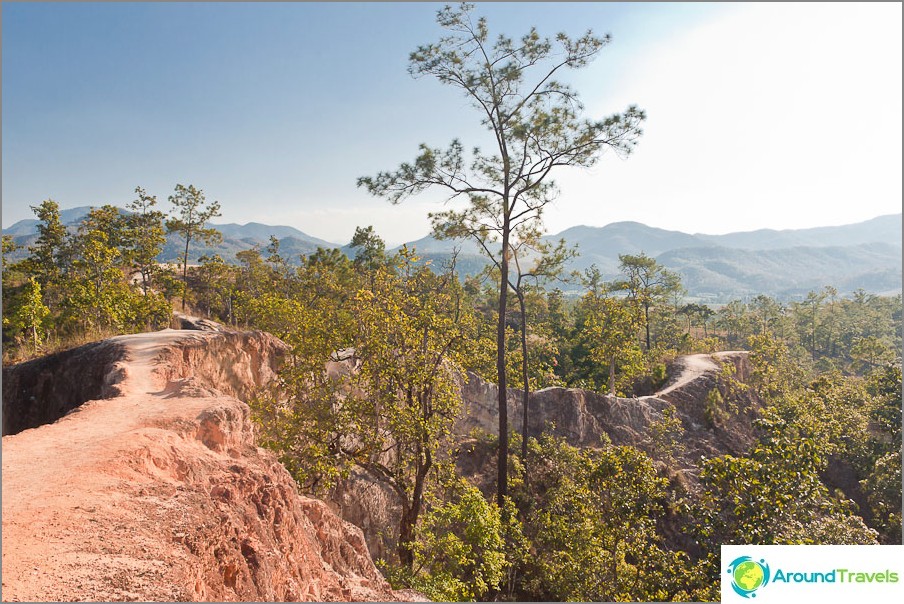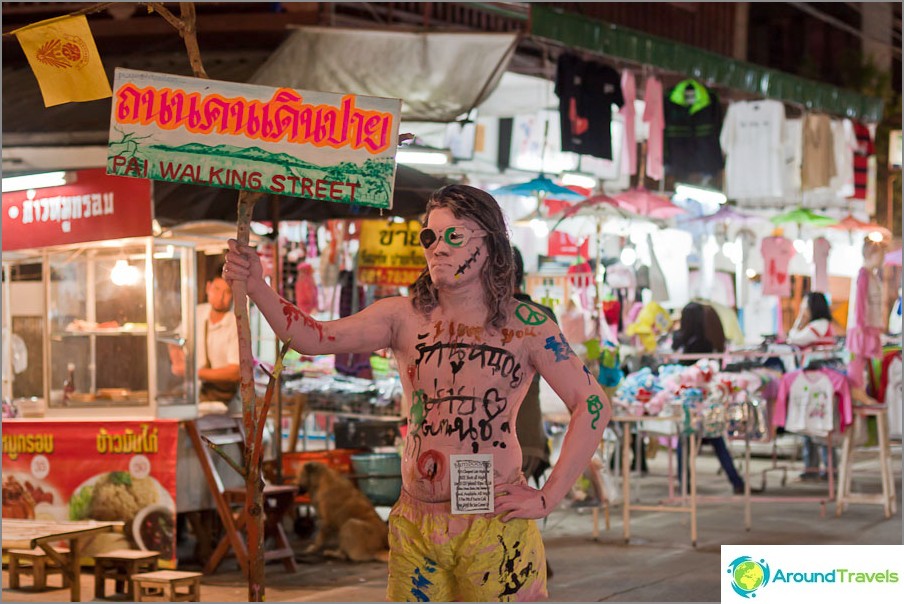 Day 7
In the afternoon on the same minibus we return to Chiang Mai and immediately buy tickets to Bangkok the next day for the night bus. This is due to the fact that the road from Pai could be quite tiring, and it is better to stay overnight in Chiang Mai to rest. In the evening of the same day, we will walk through the evening or night market.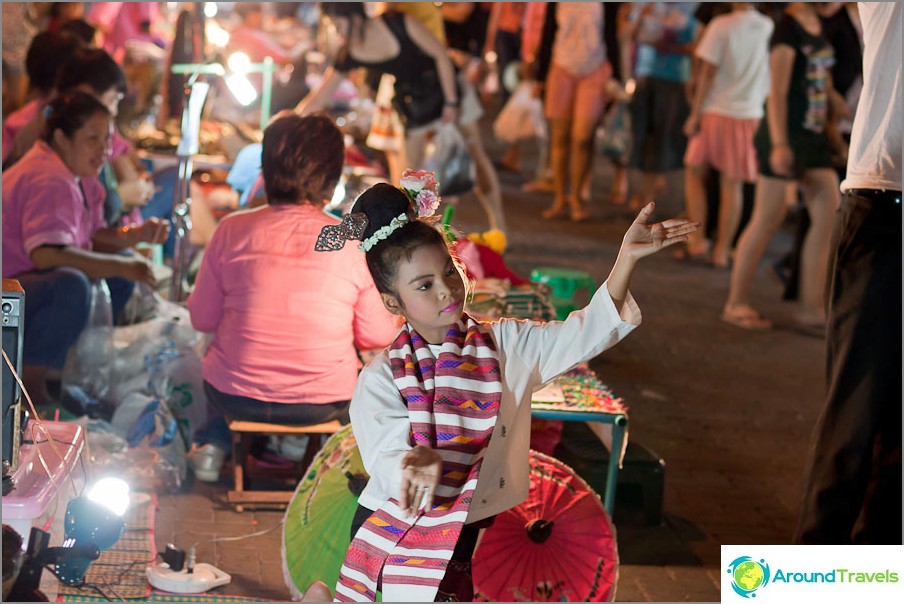 Day 8
It is believed that the best massage is done in Chiang Mai, so right after breakfast we will go to the massage parlor, where we will spend at least one hour lying on the mats. Although you can even two. There is a shopping center not far from this place, where you can also drop in, eat and buy something. After that, we will walk through the central temples of Chiang Mai, each of which is beautiful in its own way, and go to the bus station.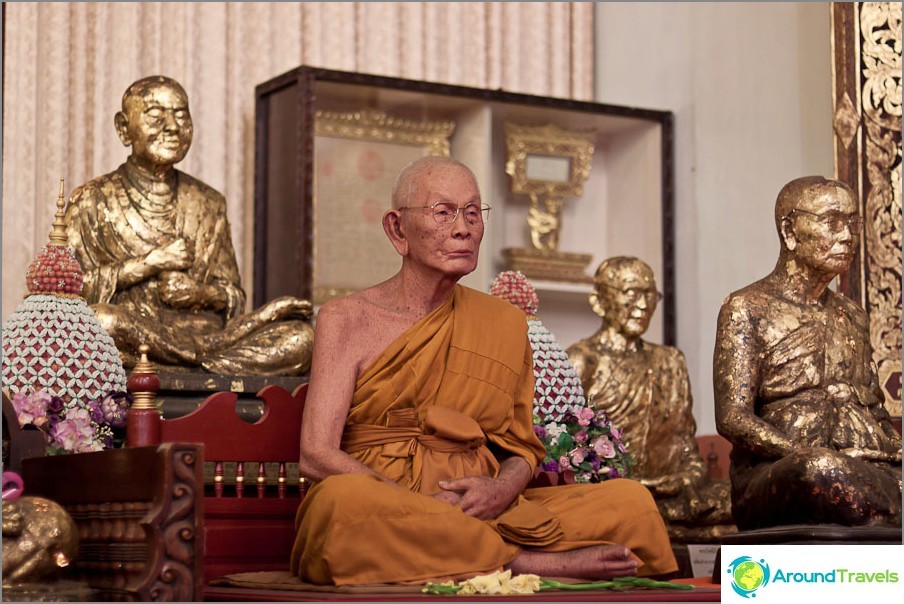 Day 9
We arrive in Bangkok in the morning, move to another bus station and take a minibus there to Hua Hin. Around the middle of the day, we should already be in Hua Hin, where the azure warm sea and a well-deserved calm rest await us after so many movements, attractions and impressions. The rest of the time is just relaxing, swimming, and enjoying Thai food.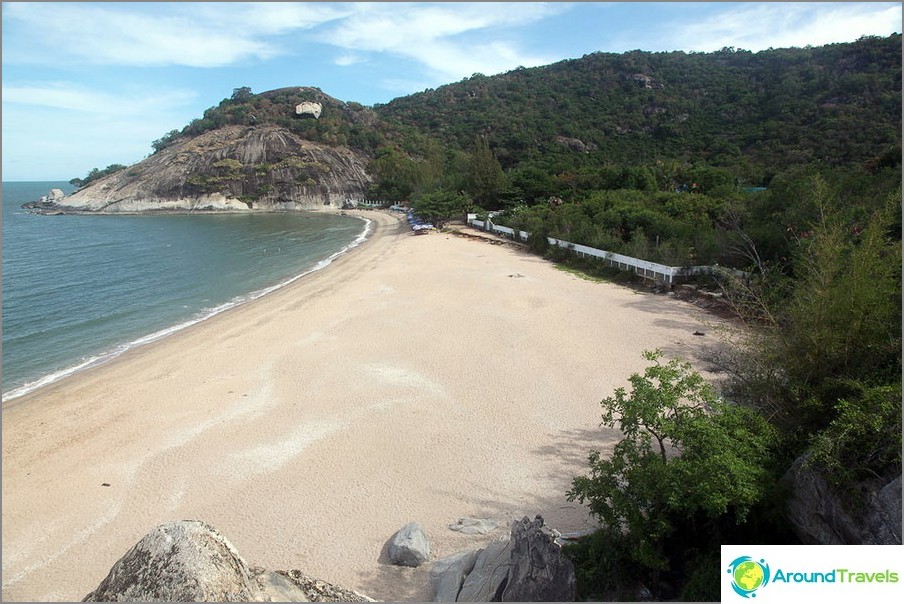 Day 10
We rent a car and go to watch how millions of bats fly out of the cave in a continuous stream, a fascinating sight. At the same time, on the way, we will hook a temple with an eared monk. This is where our joint journey ends. In the evening we will gather in a cafe to discuss further plans. I will tell you what else you can see here, as well as how you can get back to Bangkok..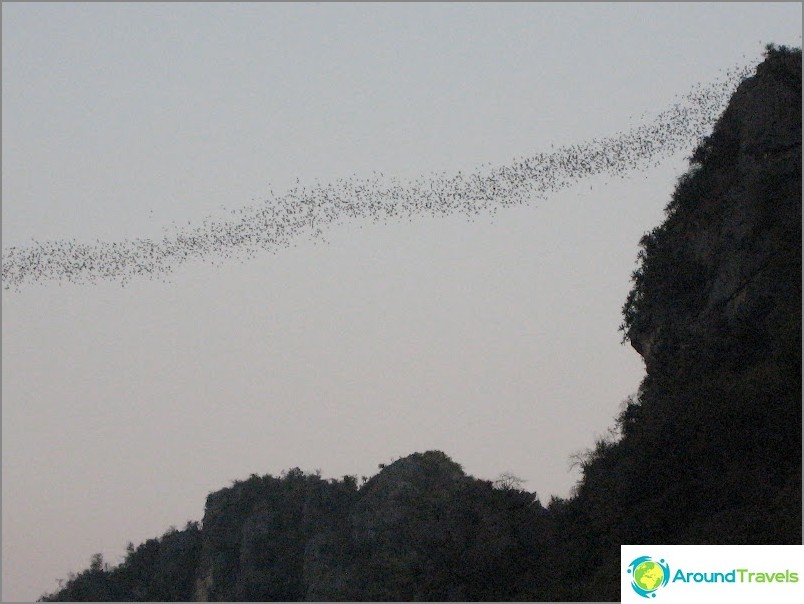 Who can go on this trip
In an independent journey there is always an element of uncertainty and changes in plans, so together with you, along the way, we will slightly adjust the route to the desires and capabilities of our small team. The journey itself is relatively comfortable: guesthouses with air conditioning and hot water, modern night buses, the food is tasty and inexpensive. But despite all these factors, I have a request to you: evaluate your strength in advance, since we will walk a lot in the heat, ride a bike, and move by public transport. Of course, special physical training is not needed, but at least there should be a desire to go through all this, plus a good mood and good spirits.
tour cost
10.000 rub per person
18.000 rubles per couple
This amount includes:
My escort during the whole trip and the organization of the trip itself.
Assistance in preparing for the trip: buying air tickets, collecting things, obtaining medical insurance.
Personal consultations via skype and email on all emerging issues.
Expenses for flights, hotels, travel, bike rental, food, etc., are paid by each participant separately.
The cost of the entire trip
Most likely you will go to Thailand not for 10 days, but for two weeks, so we will calculate the approximate cost of a trip for 14 days, excluding purchases:
Payment for my services for a 10-day tour 10.000 rubles
Round-trip flights from Moscow 23,000 rubles, for example, you can watch here (the price is constantly increasing, you need to hurry)
Accommodation 8400 rubles (600 rubles per day)
Food 5600 rubles (400 rubles per day))
Traveling around the country 3500 rubles (buses, minibuses, etc.)
Motorbike rental 1000 rubles (250 rubles per day), cars 800 rubles, gasoline
Entrance to national parks 1000 rubles
Total: 53.300 rubles per person or 95.200 rubles per couple. The cost is approximate, and at the expense of housing and food, it can be both increased and decreased. The main part here, of course, is air tickets, but there is nothing you can do about it..
Guarantees
Who I am and what I do, you can see on this blog.
As my guarantee, I give you the opportunity to terminate our agreements and return your funds in full. This can be done in two cases:
20 days before the trip (anything happens in life).
On the 3rd day of the trip, if you are not satisfied with my services, as at this stage everything will become clear. You will not find such a condition anywhere else, but in the future you will not be able to use my services..
If after reading all the information you still have doubts, then most likely you should not agree to my proposal 🙂
Tour payment
To participate in this group trip, you need to write to me and tell me briefly about yourself and what you expect from this trip, as well as indicate the dates when you can go.
After my answer, you will need to make an advance payment of at least 50% in any currency. You can pay the rest of the amount both before the trip and on the spot on the first day of the trip, but only in dollars or euros. If you have any questions and suggestions (another month / route, you have a ready-made group of friends, etc.), you can always write to me either here in the comments, or through the contact information.
P.S. Friends, I ask you to repost, like and tell your friends who are going to Thailand, you will help us a lot to find each other!