I want to tell you about my blog tour in the Czech Republic, or rather, even about 2 blog tours and a separate week in Prague, when I was left on my own. The total is 3 in 1, very good. This was my first blog tour experience, and in short, I liked it. Someone will say, of course, who would not like it, but when this is your job, then everything becomes completely different. In any case, I would not mind going one more time, however, only to those countries that are at least a little interesting to me..
The content of the article
Blogotour and what it is eaten with
A few months ago, a representative of Czech Tourizm wrote to me and offered to come for 4 days on a blog tour around Prague and several other cities in the company of several bloggers from other countries. When I agreed, I also offered to go back to Liberec (this is the 6th largest city in the Czech Republic) for 3 days, but already in the city alone.
Without thinking, I immediately agreed, without really looking at the conditions of the trip. Just the day before, I was thinking about what else to do besides Thailand, and my thoughts were about Prague, as it is quite popular with Russian tourists. And then there is such a proposal, a direct sign that you have to go.
I was wondering how they found me at all, because my blog is in Russian (and a person who did not speak Russian found me), and I also have a mostly Asian direction. The secret remained a secret, somehow through Google and a translator, she could not even explain. Perhaps they needed just fresh people who hadn't really been to the Czech Republic, but in any case it was a sign! And, of course, I was pleased that I was invited on a tour from the state tourism organization..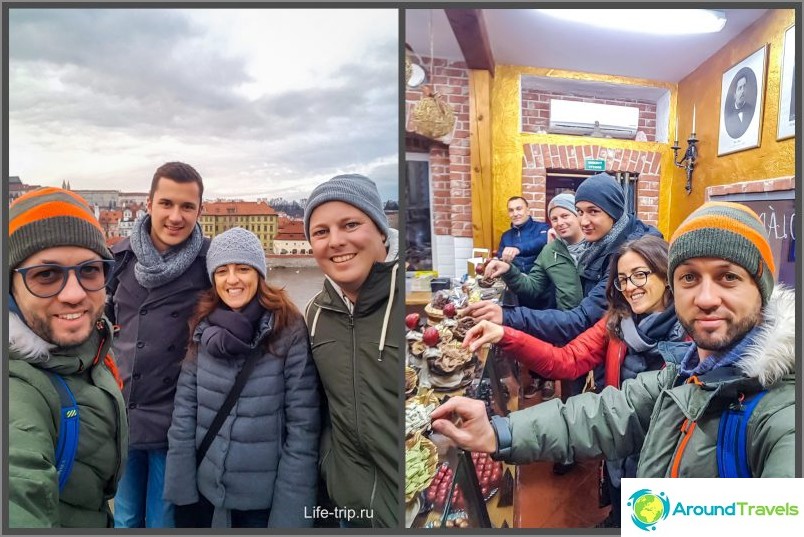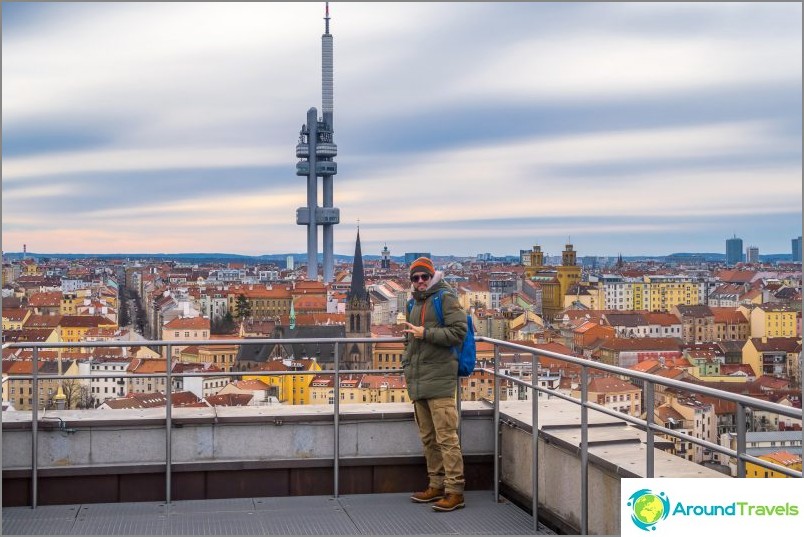 To be honest, the travel conditions were clearly not for top bloggers, in fact, only tickets and hotels were paid for. But I'm fine, I also had my own goal, to see the Czech Republic and Prague in order to create a guidebook. I was already ready in absentia, since I had already come to the Czech Republic, but that was a long time ago. And it's great that the tour took place not only in Prague, which is known to everyone, but also in the outskirts of the country. 4 days is catastrophically short, yes, but that was enough to understand whether I like the Czech Republic enough to come again and collect material later, or not.
Prague
The Czech Republic is not as toy-like as Germany, and Prague is too crowded with tourists, for which some people do not like it. In principle, yes, that is, that is. Nevertheless, the tourist flow here is still huge, and it consists not only of those who travel for the first time, but also of those who travel regularly. You know, it seems to me that everything here, like with Thailand (and any other country), either I like it in general or not. Now I am more of the first.
In fact, it is worth moving a little from the center and there will no longer be such a crowd of tourists. Take the same Christmas markets. On the Old Town Square (the most important one), you really won't get to the counters on weekends (it's better on weekdays), but in other squares everything is much more modest. I mean the scale, the tree is simpler, there are fewer shops, but for that the number of people decreases significantly, especially tourists. But at the same time, the atmosphere is all the same - Christmas, and the range of goods sold is the same: various souvenirs, mulled wine, sausages, etc. Therefore, those who get tired of the crowds, well, move a little from the center. Prague in general can be very different.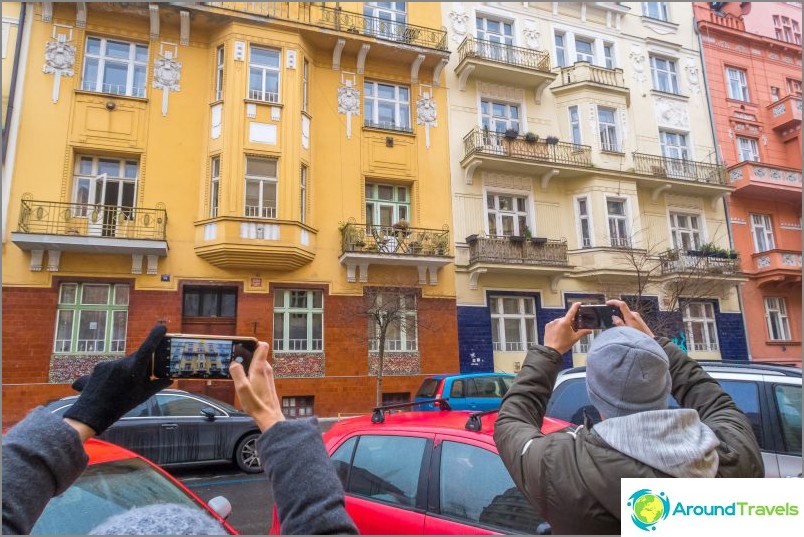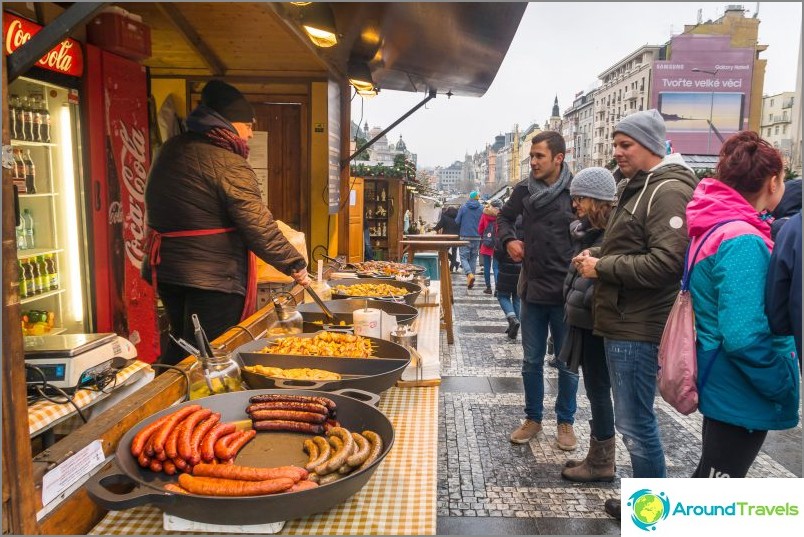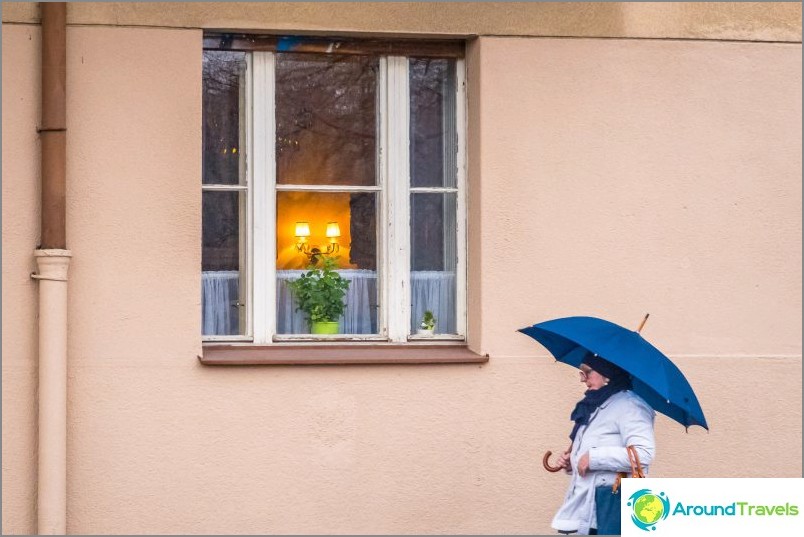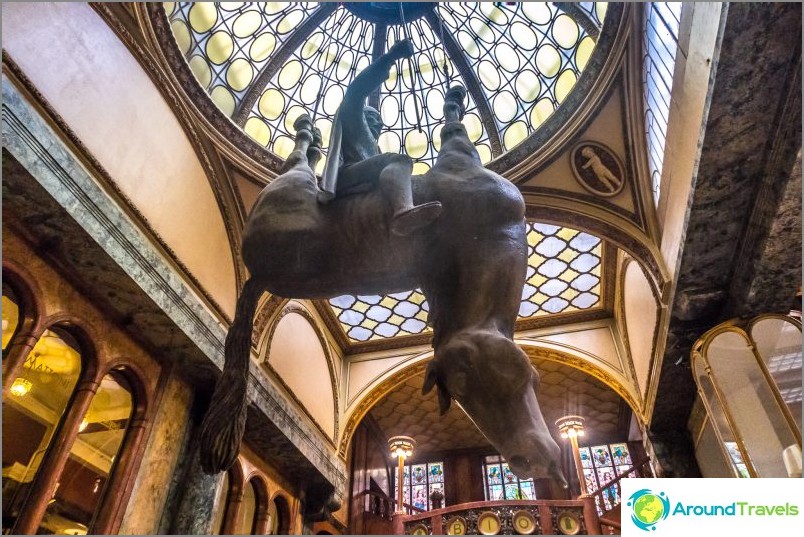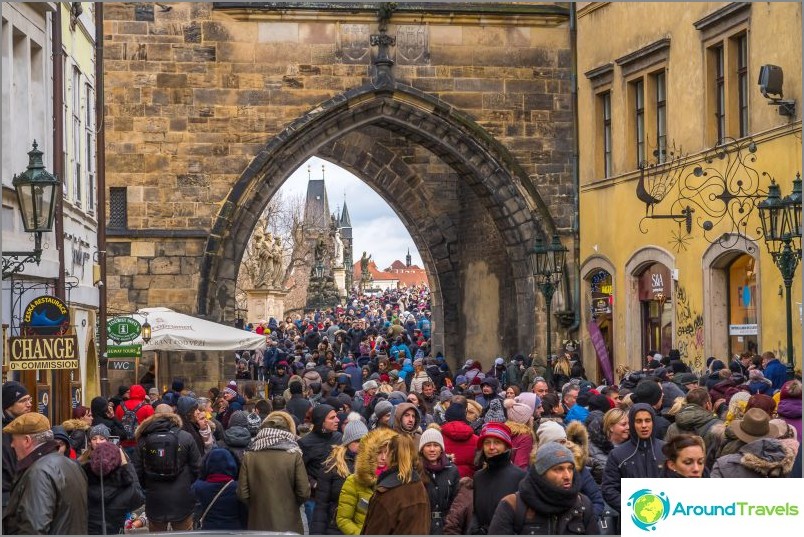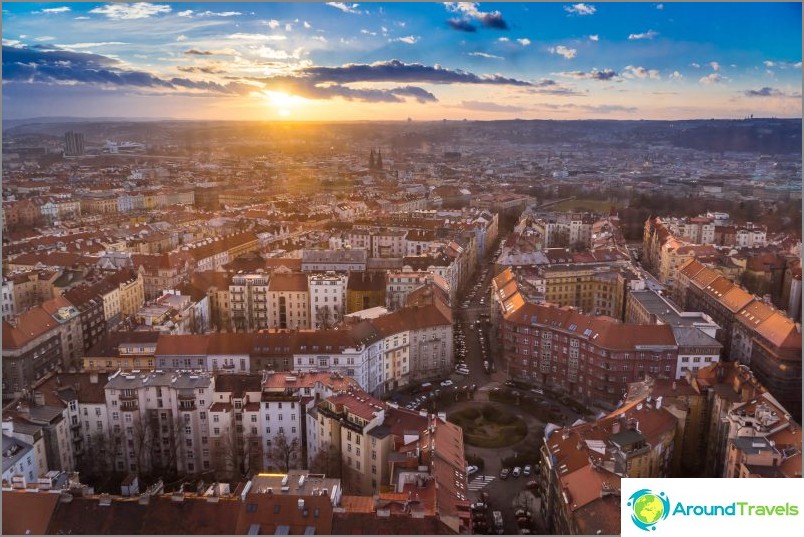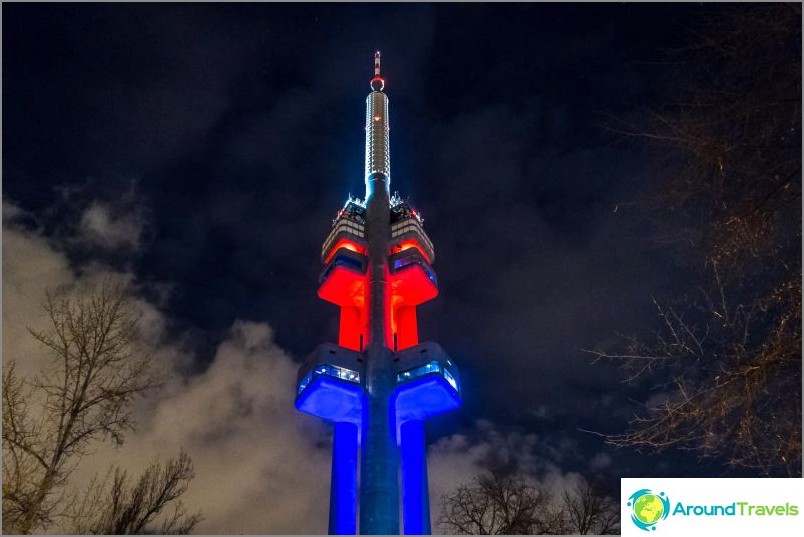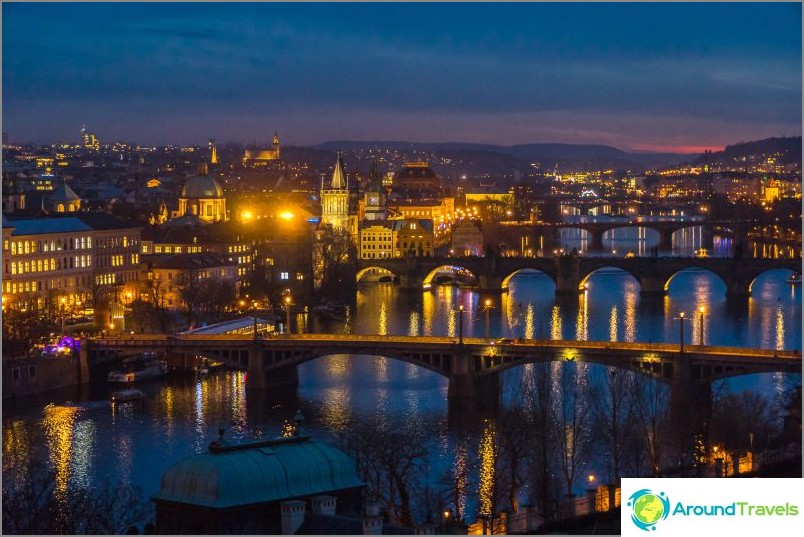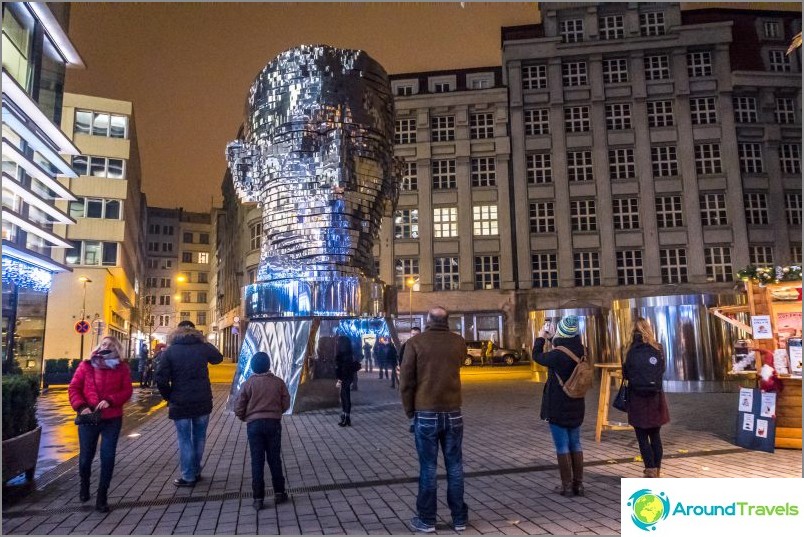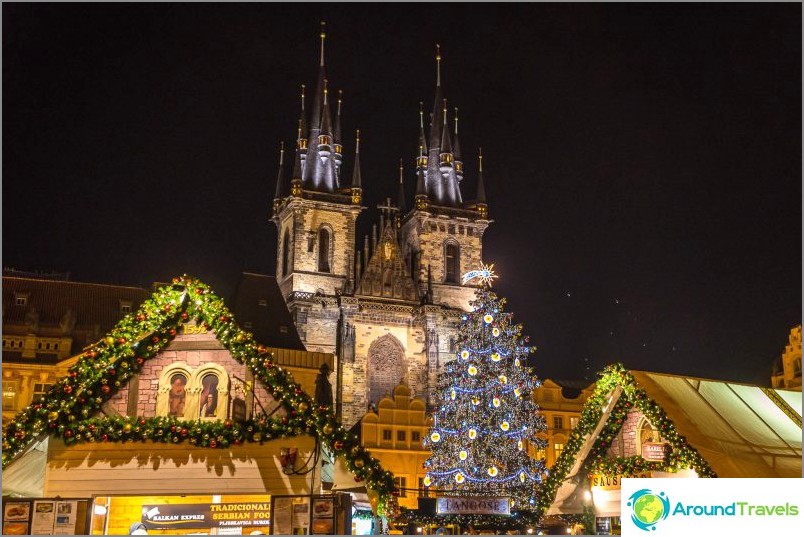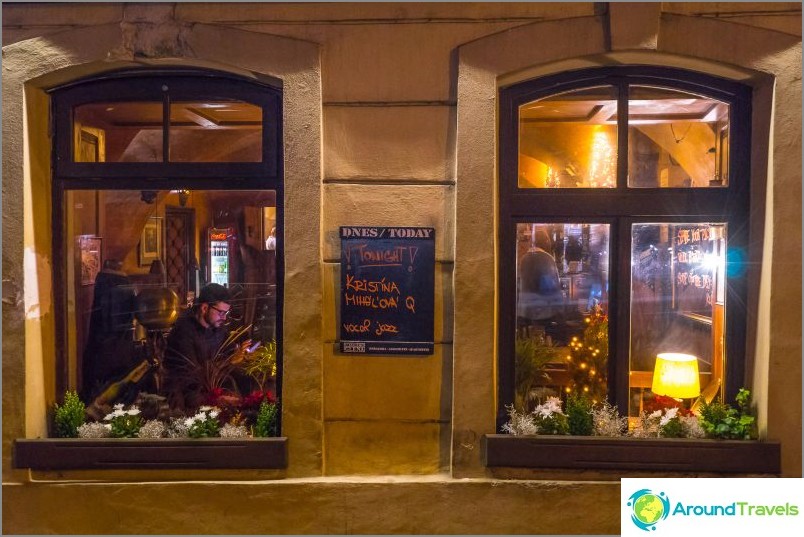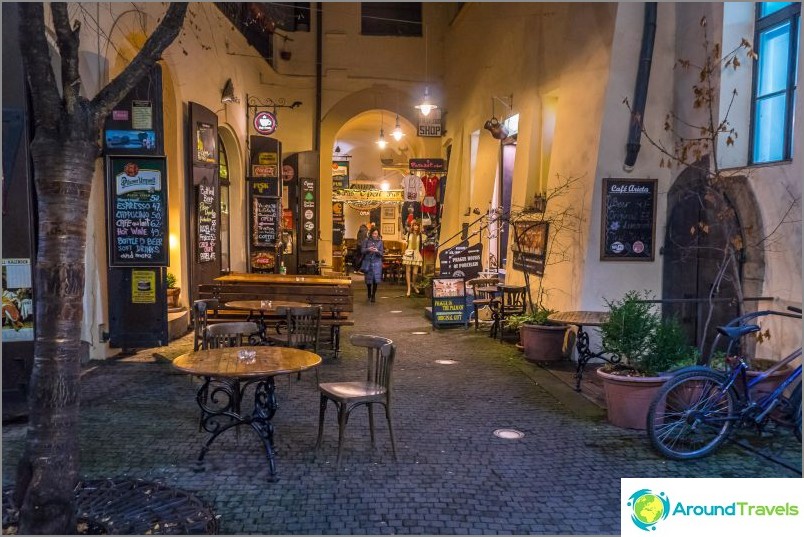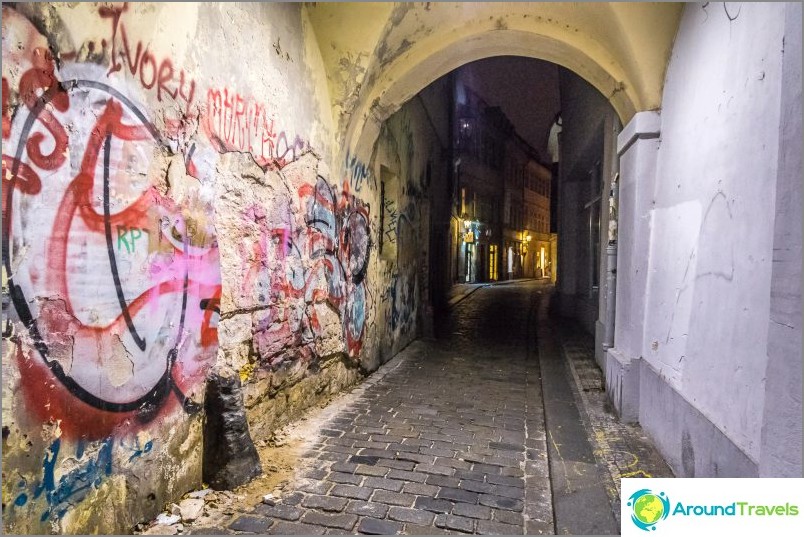 Brno
Alternatively, go not to Prague, but to another city, which is not so well known, which means there will be fewer tourists anyway. Our entire team, consisting of an Italian, a German and a Russian, was happy to ride around the country to just see unpopular places.
Brno is the 2nd largest city in the Czech Republic. And, as the locals themselves say, there is an eternal dispute which city is better. The people of Prague are in favor of Prague, and the people of Brnov are for their Brno, they say, it is in no way inferior to the capital and even better.
The architecture in the city center is about the same as in Prague, but a little further, the buildings are newer in the functionalist style. Such smooth cubes-parallelepipeds. At least I learned new styles, otherwise it's completely dark, I go all the way for the atmosphere, and not for art or history.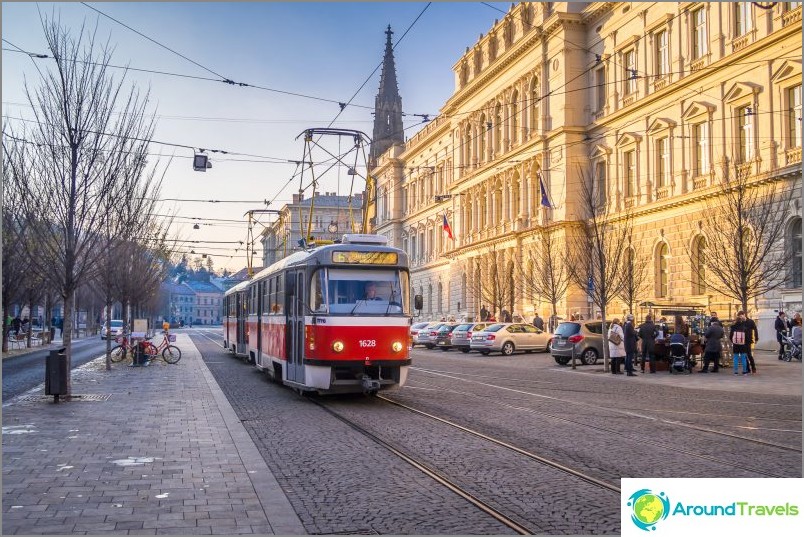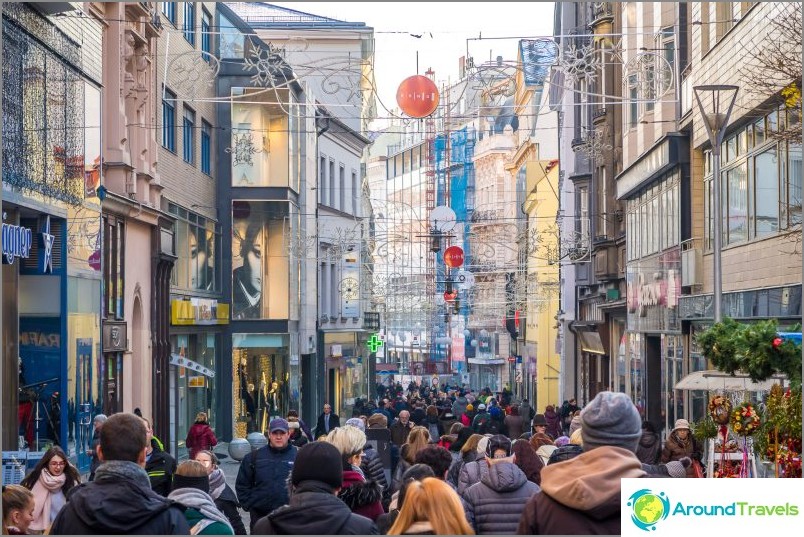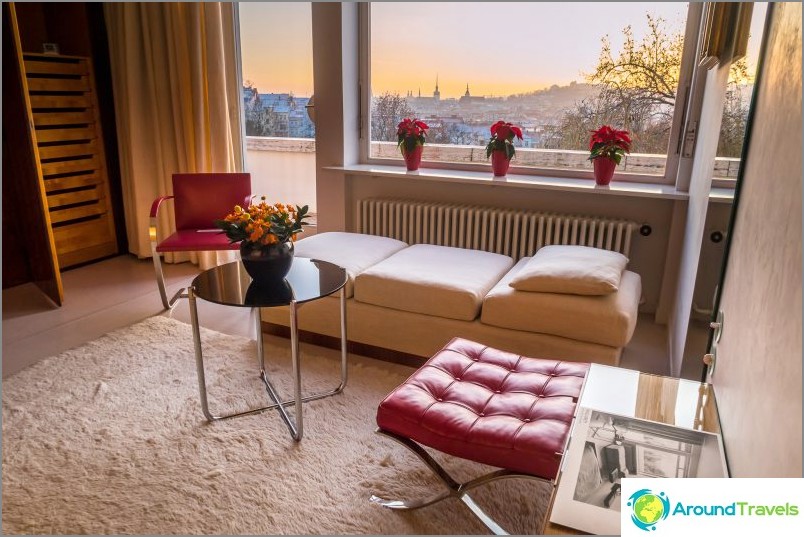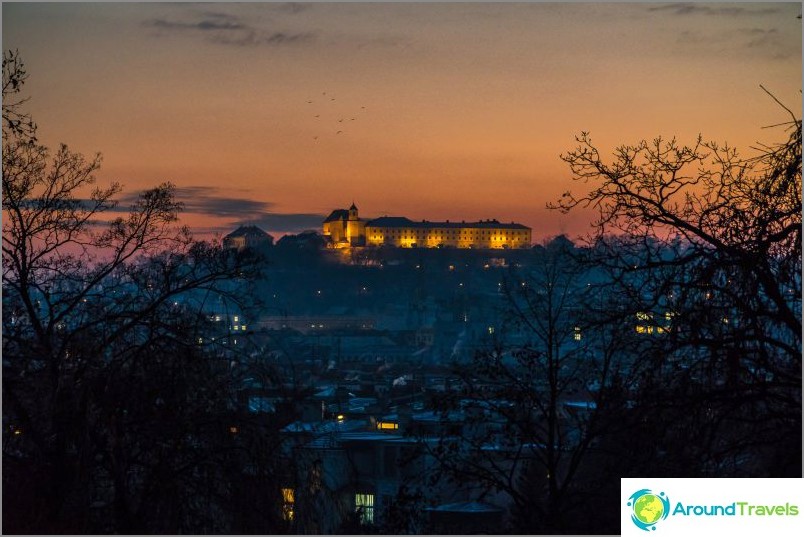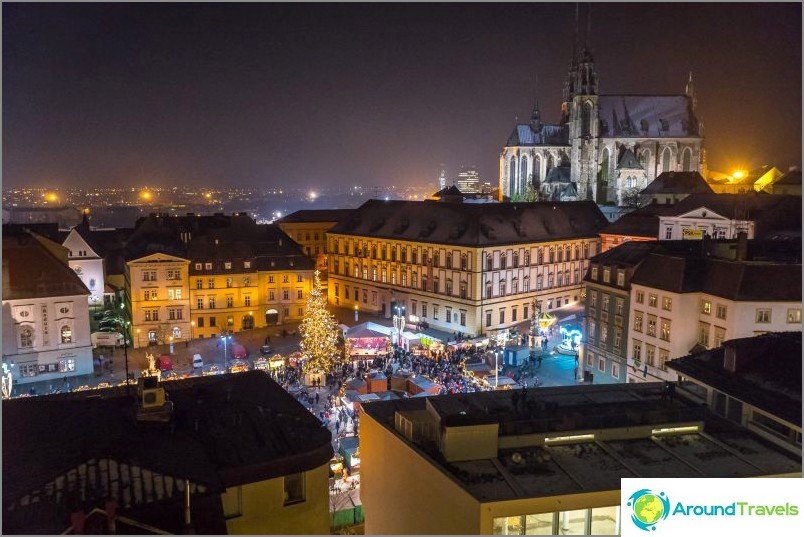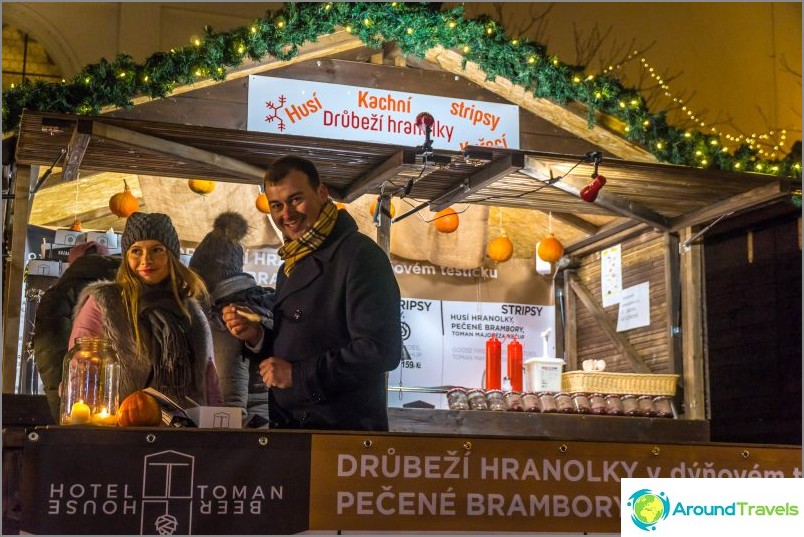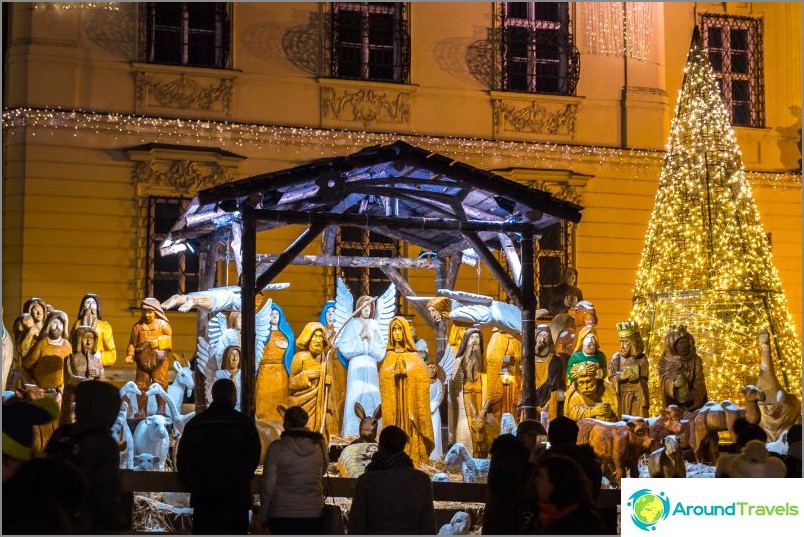 Valasske Klobouki
Most of all I liked the trip for 1 day to the country side, that is, to the village, if you can call this provincial town that way (I learned its name for several days). And we went there not in an ordinary car, but on a real steam locomotive, which is kept in the museum and once a year makes such a several hour trip before Christmas. We drove naturally on a coal, everything was as it should be, and the conductor was dressed as 100 years ago, full stylization.
As a child, I was a fan of the railroad, like many boys. Scarcity, not everything could be bought. Then my dreams never came true, so now I don't always breathe evenly towards trains, both old and new. And, probably, this trip on a steam locomotive was the most memorable of the trip, especially since we were given a ride in the driver's cabin and see what a steam engine is. He seems to be alive, everything around you rattles, shakes, you stand so wrapped in smoke and steam, with an idiotic smile on your face, except that there is not enough to get dirty in soot for complete happiness.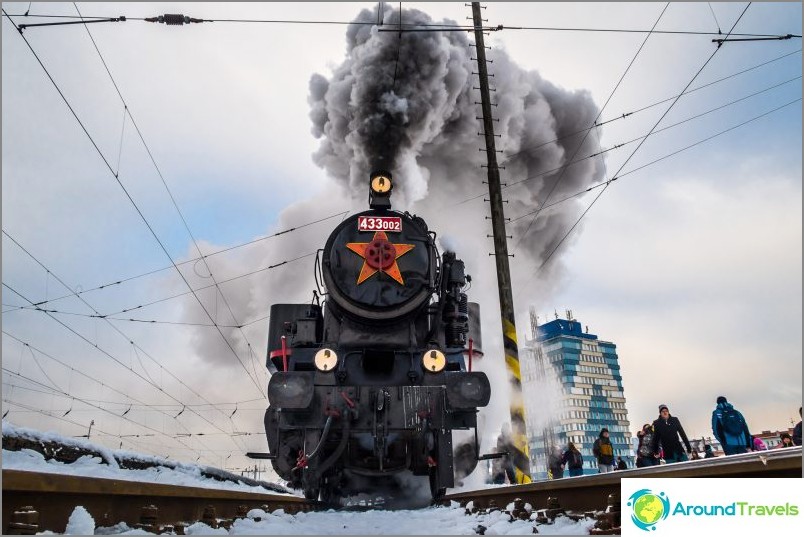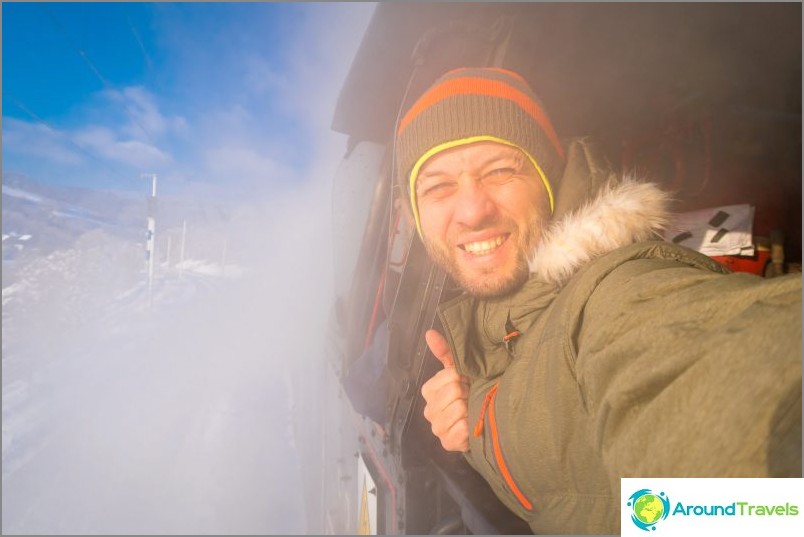 The town itself is no less interesting. There were only locals, not a single foreign tourist, at least I did not hear any speech except Czech. The setting of the cafes, the people themselves walking around «devils» (forgot what they are called) - everything is so authentic or something, real.
Well, you know, some people scold the same Prague for its excessive tourism, they say, it is already so sharpened for tourists, for pumping money, that even the Christmas markets and traditions are invented only for visitors. And in small towns like Valasske Klobouky, you realize that ordinary people, locals, also love Christmas and come to similar markets-fair with the whole family to have fun. And yes, they drink the same hot wine, mead (mead in our opinion), eat potato pancakes and sausages.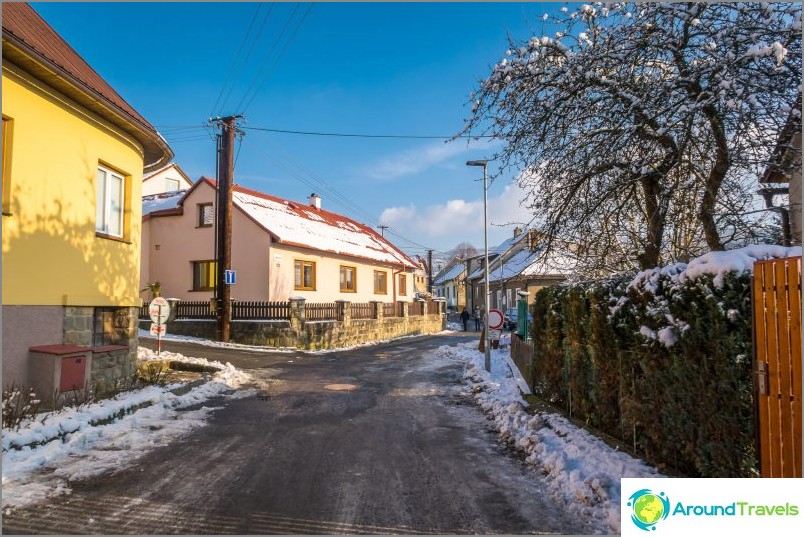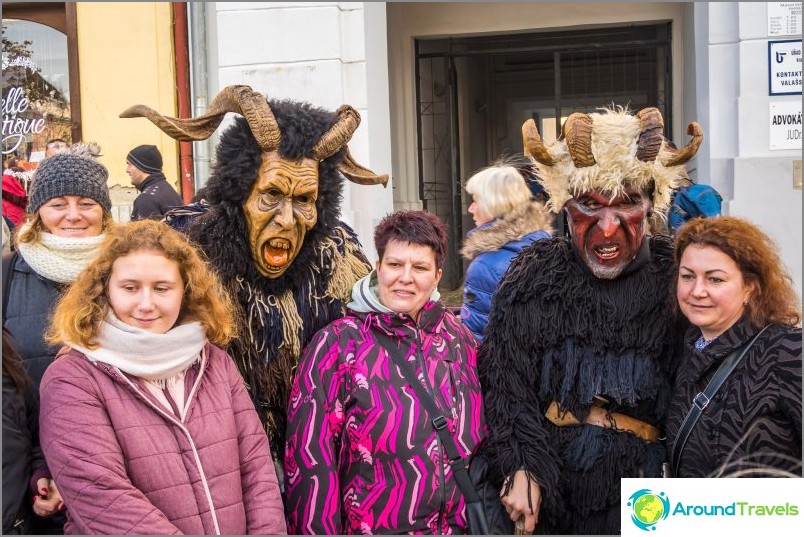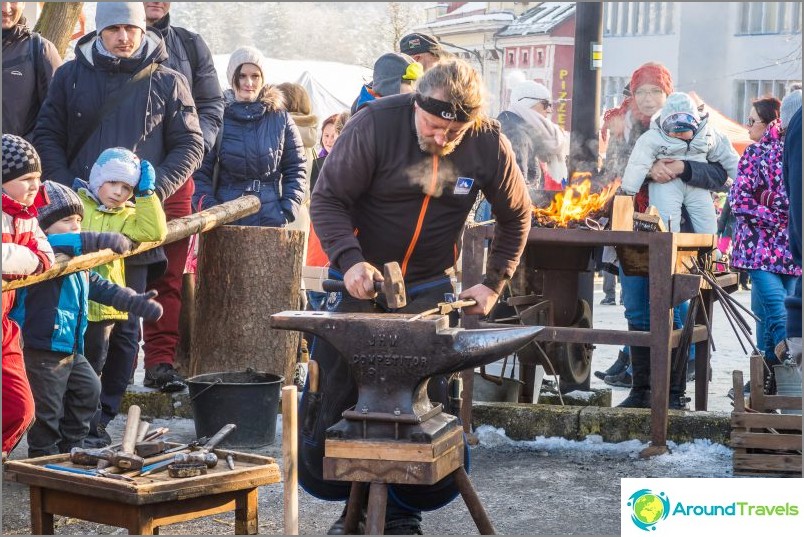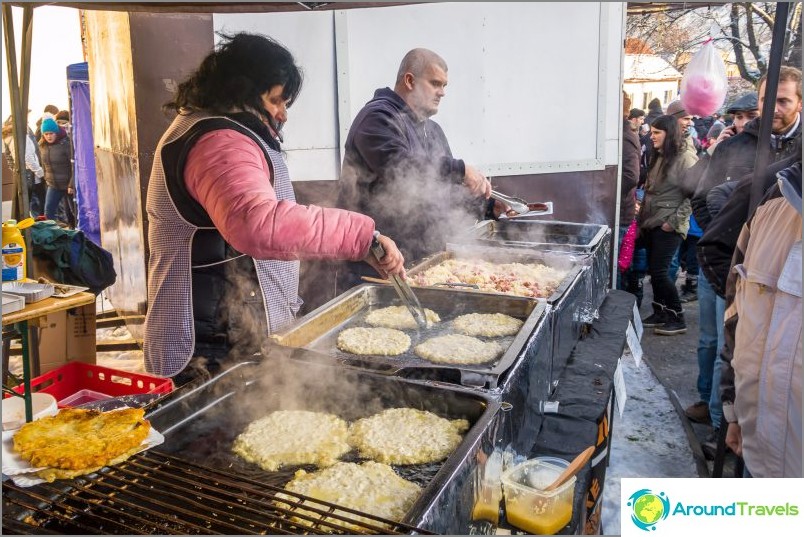 Rozhnov near Radgostem
I don't remember much of the city itself ... But I will remember taking a beer bath for a long time. Many people asked me on Instagram, how, is there an effect and everything like that. For me, it is unlikely that something will change from one time. Rather, it is just an interesting and unusual experience, a couple of hours of SPA, and not a super-mega wellness procedure. I do not argue that it can be useful, but once is clearly not enough, you need to go regularly, in fact, as elsewhere. I recommend that beer lovers try what it is when beer is everywhere: inside you, outside of you, and is in the air. But yes, in the bath itself, not the end product, which is sold in the beer hall right there, but a certain solution based on hops, from the first stage of the production of the drink.
Right next to the beer spa, a decent restaurant, and a chocolate shop. 3 in one! You can lure your companion with food and sweets if she is indifferent to beer 🙂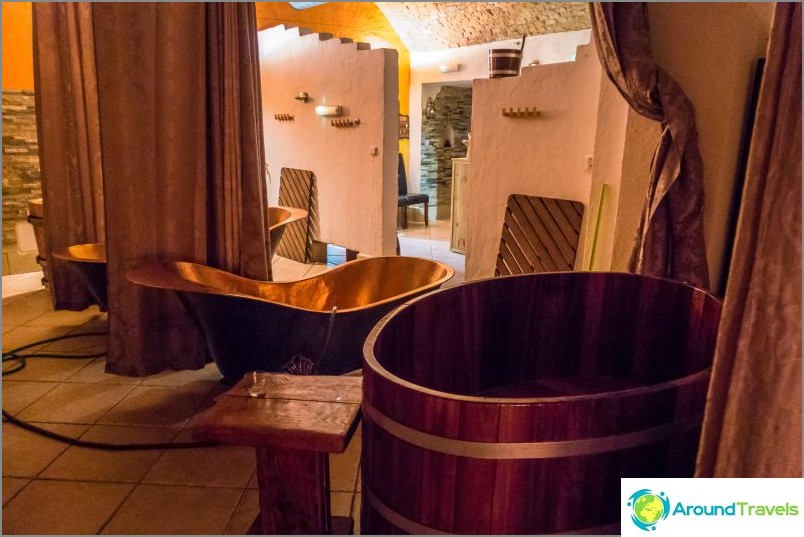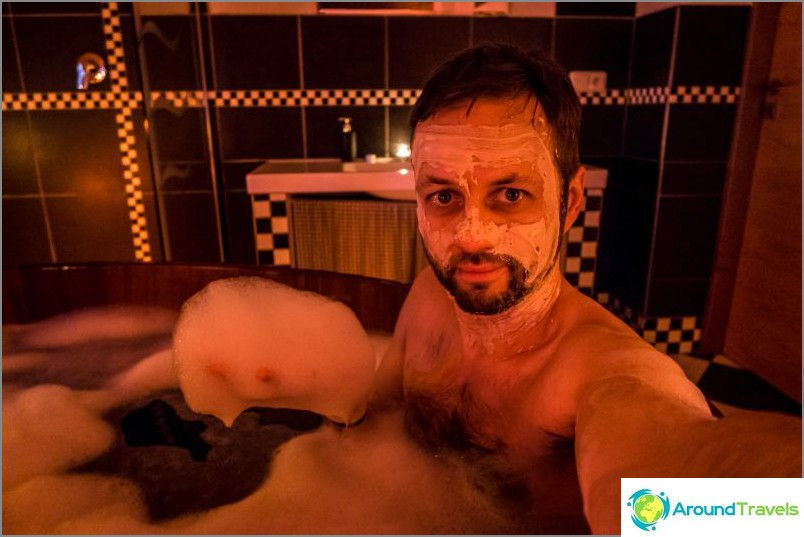 And for those who like to lose a couple of kilograms after drinking beer, there is a mountain nearby, where a cable lift leads. Upstairs you can go hiking or skiing. It can be a little tough to walk in winter, as fog, blizzard and all the rest of the arising of a real winter.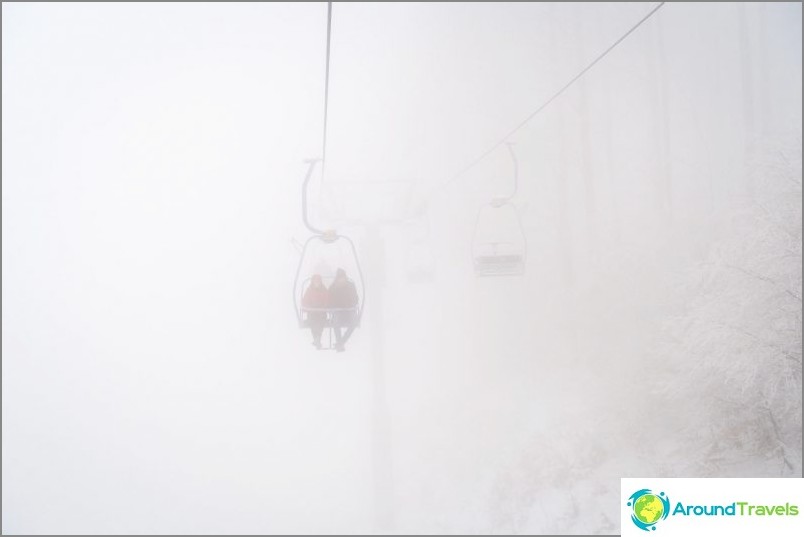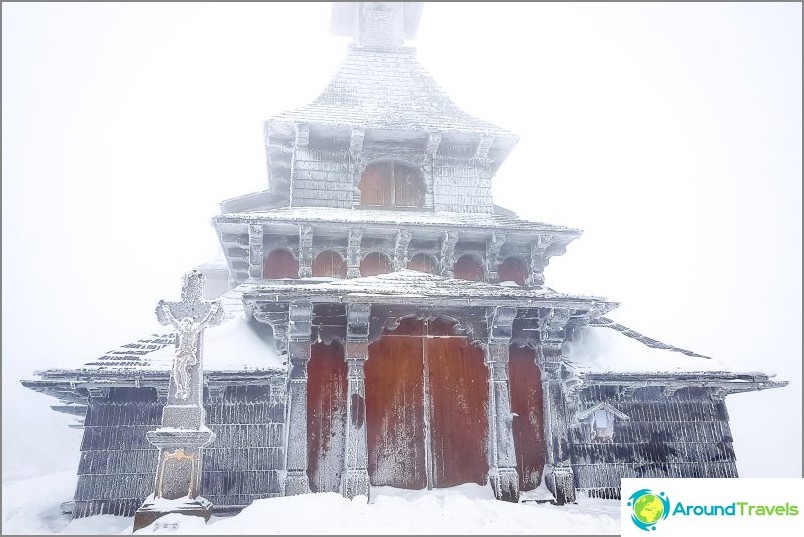 Liberec
The same town where I have already traveled alone. It is located on the other side of Prague, closer to Germany, and you can also add it to your road trip plan in the Czech Republic. Yes, this idea came to me for something, to drive a car around the Czech Republic, but in the summer, when everything will be green and not frozen.
Liberec is famous for its castle, which is located nearby, and the city itself has few attractions. However, you can stay in it for a couple of days, again be among the locals, look at the province. Another plus - prices are lower than in Prague.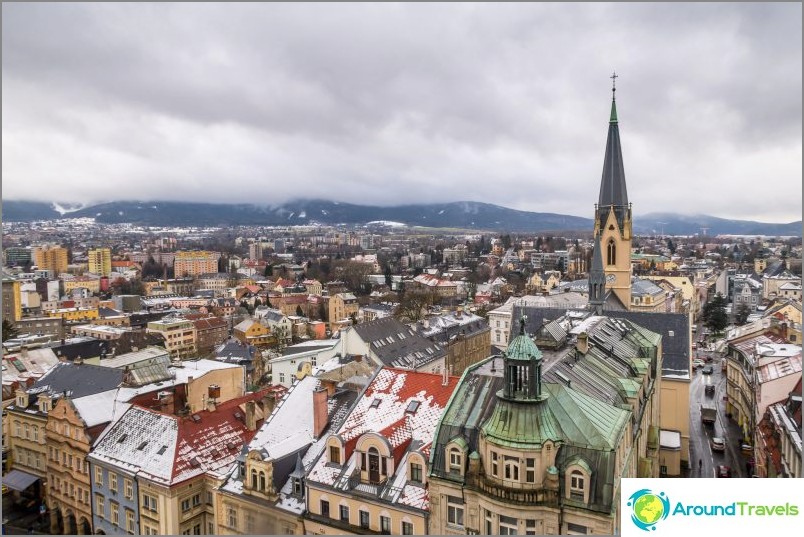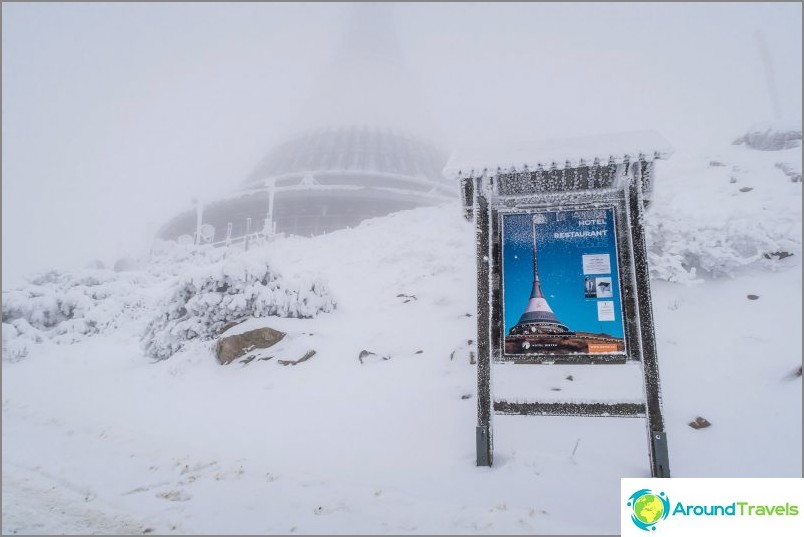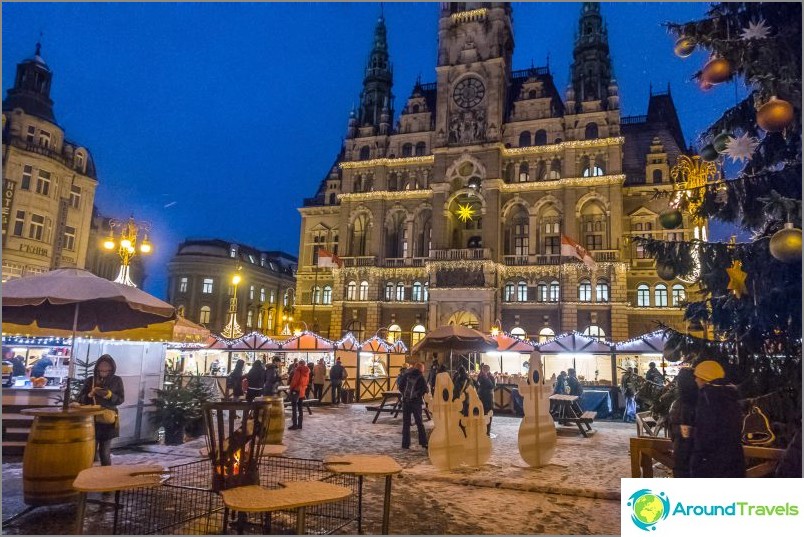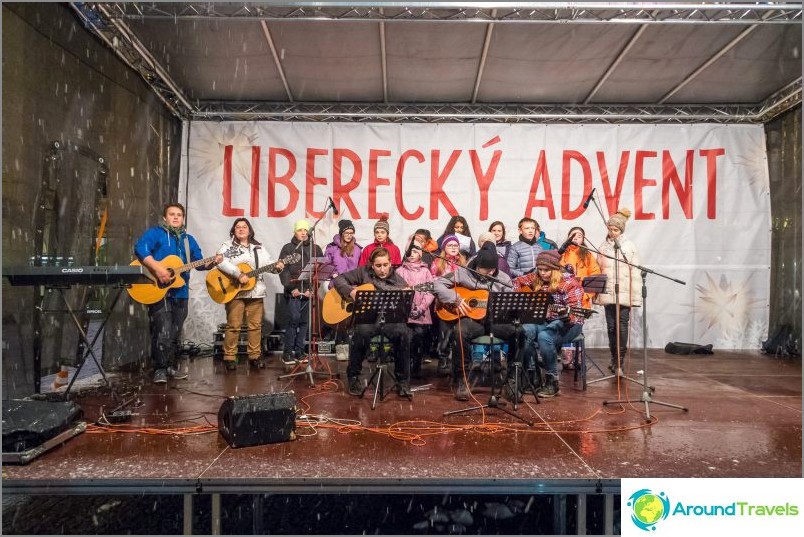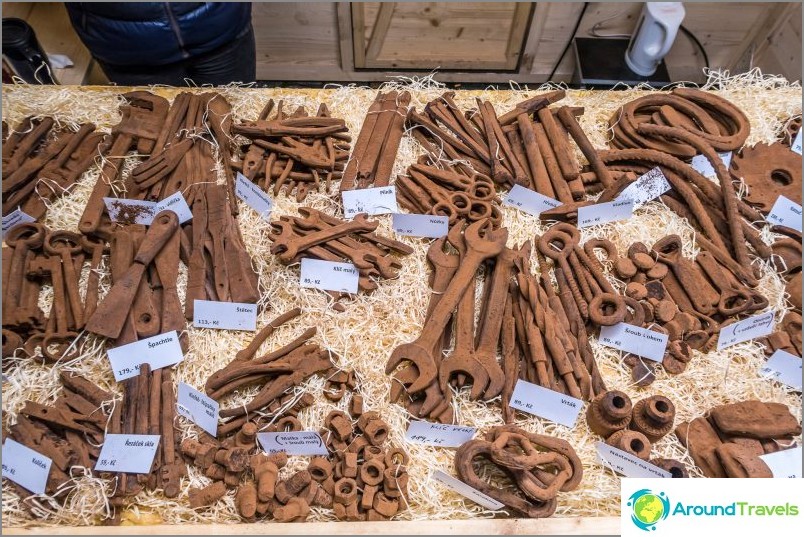 P.S. Well, I'm ready for the next blog tours 🙂 If anyone works in the European ministries of tourism, call me, I will come with pleasure!