The Grandmother and Grandfather Rocks are perhaps the third most popular place among tourist guides on Koh Samui, where all sightseeing tours around the island come without exception. Firstly, it is located a hundred meters from the ring road and it is simply a sin not to turn around here, secondly, it is a beautiful view of the sea surrounded by wild rocks, and thirdly, the place has a slightly obscene look, which is very popular with tourists and their relatives. Well, who doesn't like to laugh at the photo where you are standing in an embrace with a stone member?
The content of the article
Stones Grandmother and Grandfather
The Grandmother and Grandfather Stones (or Hin Ta Hin Yai Rocks) are a large cluster of huge boulders on the seashore, one of which was lucky enough to freeze forever in the form of a hefty, erect penis. As with Valentine Stone, here you need to show your imagination and spin around the cliff to catch «the same angle». The people, naturally, are delighted to pose, take decent and indecent poses, anticipating the moment when they will show their photos in the office. The area of ​​rock piles is approximately 150 square meters, which are sometimes teeming with people during daylight hours.
To prevent the stone member from sticking out alone, he was looked after by a steamy attraction next door. They saw Grandmother in a sloping rock (to the left of Grandfather, when looking at the sea), which bifurcates closer to the water, and there, in a crevice, in the place where the stones were separated, a conditional vagina was solemnly appointed. Sea waves quite realistically added colors there, but still, it will be rather difficult to draw an analogy to a normal person without a clue. Moreover, almost half of those who visited Hin Ta Hin Yai never found Grandma, although they honestly looked for her everywhere. In the pictures, she is about where a man in a yellow T-shirt is bored in the distance. That is, Grandmother is not next to Grandfather, but on a nearby rock, where people usually sit and rest.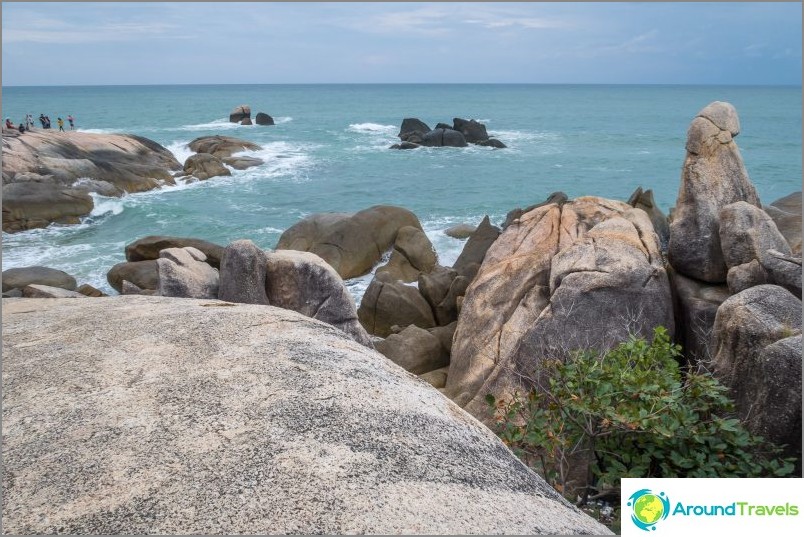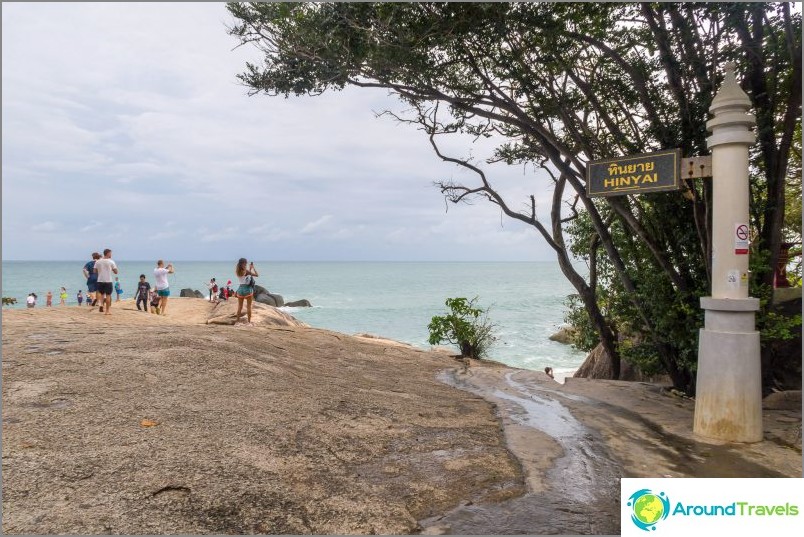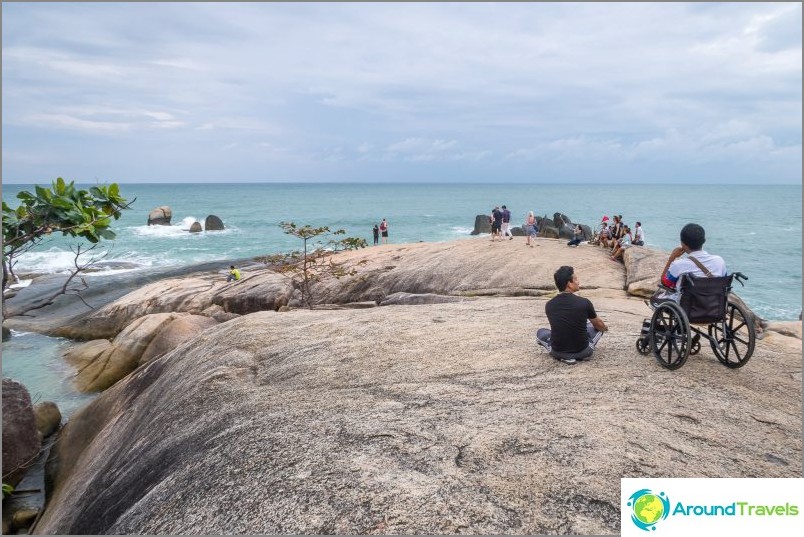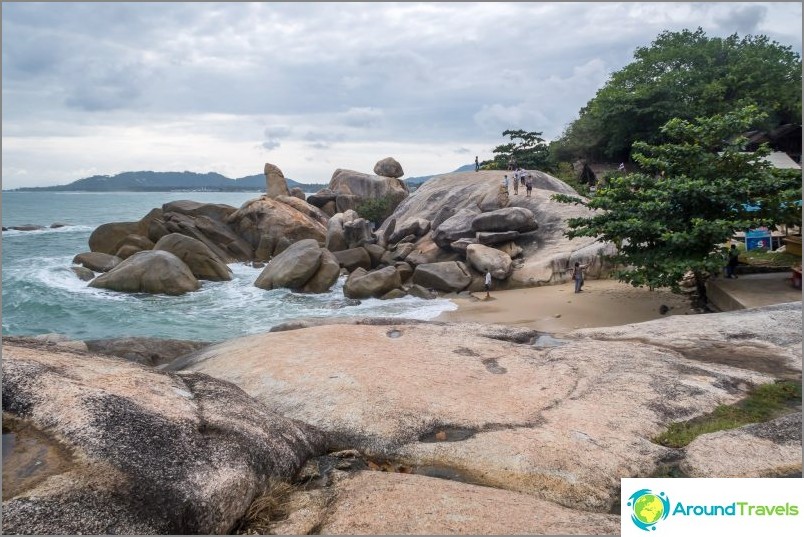 The lookout is not very popular here, because the view is not God knows what, but still the view. You need to go back to the alley, find the ViewPoint sign, pay 10 baht and climb the stone stairs. From there, from above, you can look at the stones of Grandmother and Grandfather and at Lamai Beach, which stretches towards Chaweng. Go, it won't be superfluous. By the way, from the observation deck it will be possible to notice in the distance on the mountain known to everyone Lamai viewpoint, from there the view is much more interesting.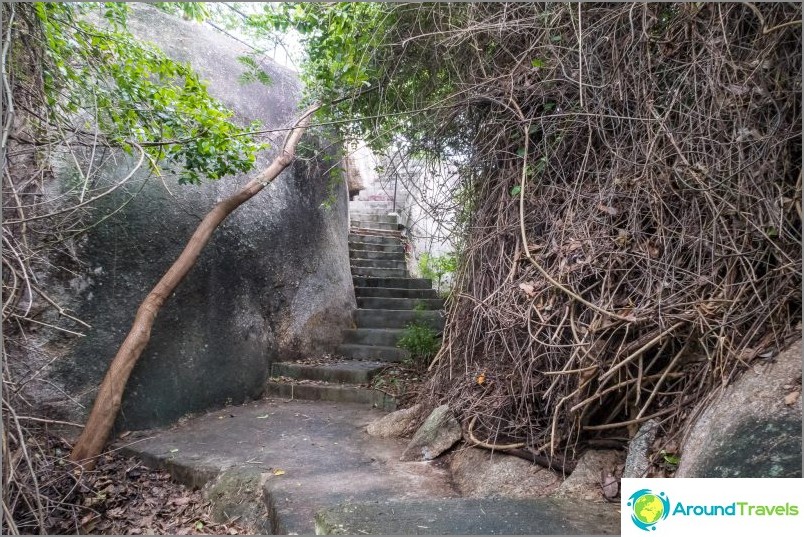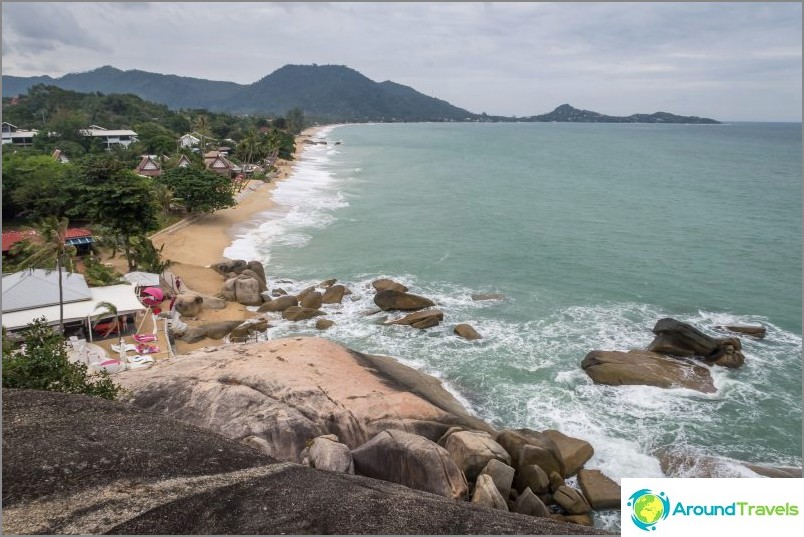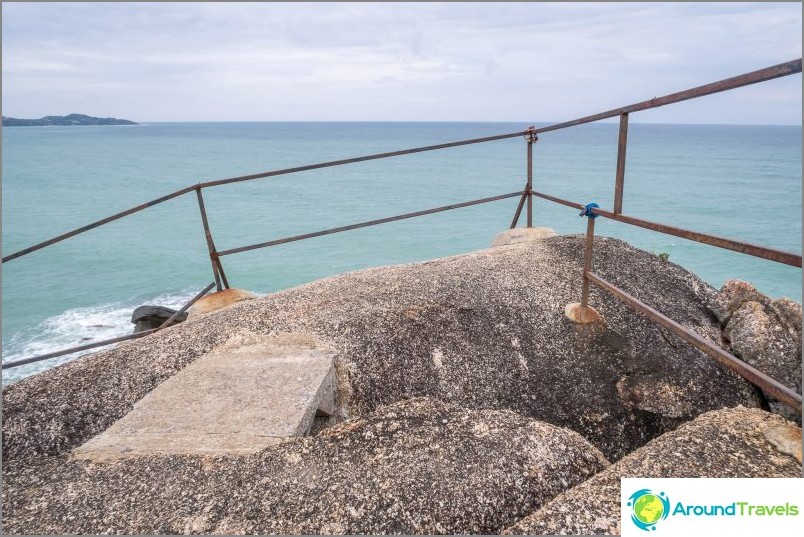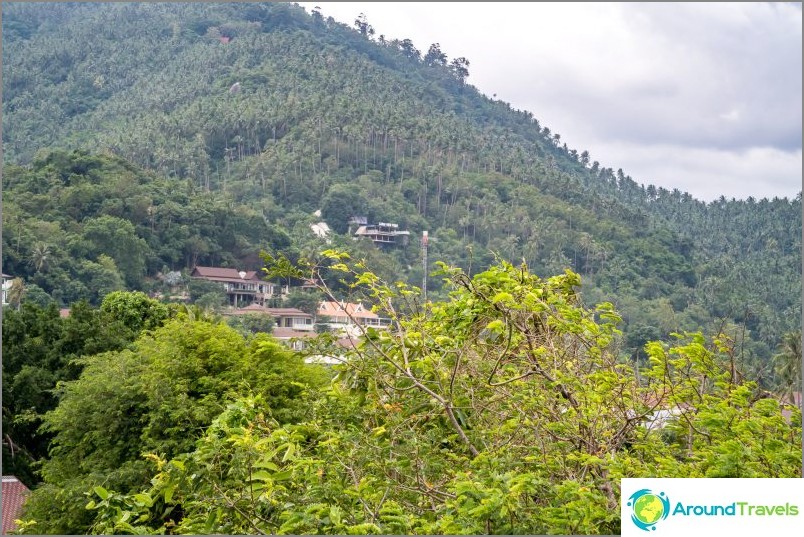 This place, of course, has several legends, but something tells me that it was not without guides. In a very short retelling, each of the legends boils down to the fact that love must be protected. The most interesting and vital, in my opinion, is about old parents who sailed on a boat from one province to another to marry a bride for their son and were caught by a storm off the coast of Koh Samui. Died and turned into an eternal monument of pure intentions.
If we omit everything that people invented and built, we can say that Hin Ta Hin Yai is one of the most beautiful places on the island. A very Samui place, authentic and photogenic. In sunny and calm weather, pleasant pictures are obtained here, and in general, you are guaranteed a surge of positive emotions. Here, in a special way, it is good just to sit, listen and look at the sea. To me, this place is somewhat reminiscent of Thai piers, stretching far into the sea, along which locals and foreigners usually walk..
At the beginning of the post, I wrote that this is the third most popular place in Koh Samui. The first and second, in my opinion, are Big Buddha on Bang Rak and Namuang waterfalls on Taling Ngam, respectively. Click right away, so as not to forget to look at these places too.
Information to visit
The entrance to the stones is free. But in view of the fact that the place is super-duper popular, the whole area 200 meters around the rocks is built up with stalls, stalls, bars, restaurants and other buildings of the official weaning of the money supply from the tourist. There are parking lots and they are paid - 50 baht for a car and 10 baht for a motorbike. If you arrive here before 8 am, then all shops and shops will be closed, there will be no people and parking is free. Also, if you go a little further and almost hit the rock, then there will be parking Rock bar, free for visitors. Consider this a life hack. Although there is such a penny saving 🙂
Visit to the observation deck - 10 baht.
The best time to visit is sunrise or noon. At dawn, the dawn sun is deserted, at noon - the best colors by the sea. Better to come by scooter - a very dense flow of people. For car owners - another life hack: do not turn along the sign to a landmark, so as not to get stuck in a crowd of people. There is an exit for Ta Yai Hat Bar and Resort parking nearby, there is more space, cheaper and easier to park. True, there is a five-minute walk to Hin Ta Hin Yai.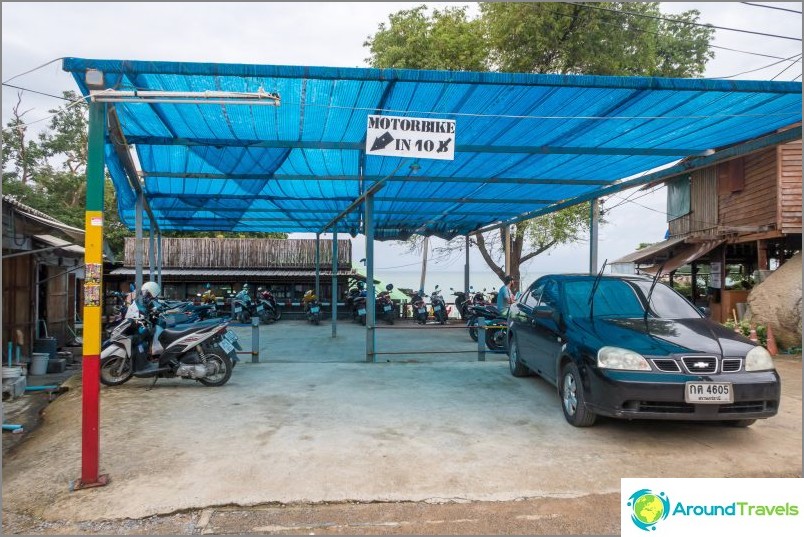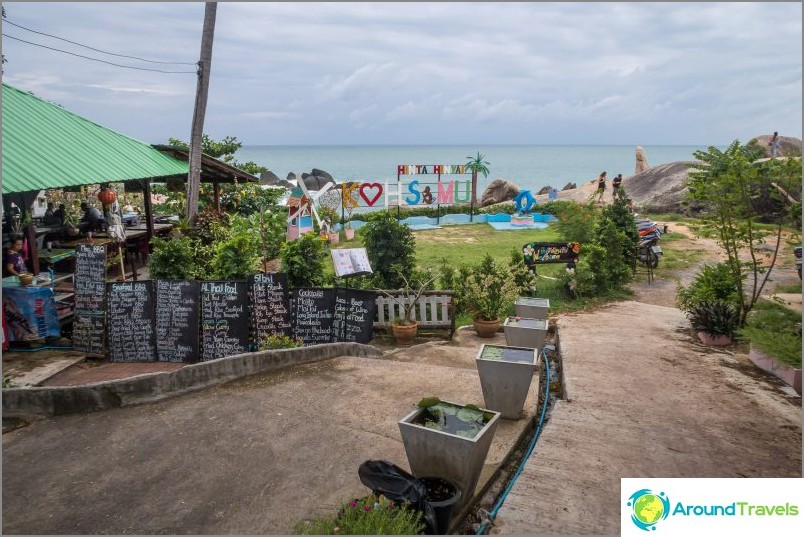 On the map
Rocks Grandmother and Grandfather
Rocks Grandmother and Grandfather
Hin Ta Hin Yai, a popular tourist attraction.
In fact, they are just stones on the shore, which are vaguely similar to the genitals of a man and a woman..
More about genitals.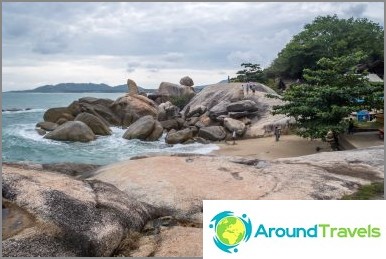 Hin Ta Hin Yai, a popular tourist attraction. In fact, they are just stones on the shore, which are vaguely similar to the genitals of a man and a woman..