I also decided to take stock. It is worth doing this periodically in order to understand what goals have been achieved and whether the current direction still coincides with the originally planned one. It is useful to look, especially over the years, when there is an annual record, there is something to compare.
To be honest, I check the results much more often, every few months. But from a time management hobbyist point of view and goals, I'm doing it wrong - in my head. But it must be on paper and only like that. But I do not care. Although once a year, it is really worth writing down, the more it will turn out to be a whole blog post and someone will also be interested..
The content of the article
Work
First, about work. Where without her. When you are engaged in your favorite project, your brainchild, you basically set all goals in your work. At least that's the way for me.
At the beginning of 2017, I managed to make a grandiose trip for me to 8 resorts in Thailand and gain information for the year ahead. It's a pity I didn't sit down to write an epic report, but I'll do it next time. The most important thing is that at that time it turned out to be imbued with the atmosphere of the resorts in order to understand where to go and why. I really need this in my work. Now I'm going to Tai again, but I don't even know where to go, I've been everywhere.
It is very cool that the blog is developing, more and more turning into a useful resource by which you can fully prepare for a trip to Thailand. Not only made Thailand travel guide, but also guidebooks for Phuket, Krabi, and in Koh Samui, Phangan and Pattaya 70% ready.
There are already formed thoughts to expand the directions of travel (e.g. Prague). But for this you need to hire people, because it is impossible to overpower such a volume alone. The job offer is not yet ready, but you will have to start trying to collect your own staff. Nobody wants?
And I am glad that my interest in the project has not yet faded away. This is the first time in my life. When I started, I was afraid that it would be as usual - 1-2 years and it went to hell. Not so now, although all sorts of 3-5-7-year cycles have passed there. True, my work also changes almost every year, the approach, the organization of processes, etc..
Little things. Having already left for 2 trips with a small Canon G7m2 camera, which is not just a DSLR, but not even a mirrorless, I realized that the future has already come and there is no need to carry bulky equipment with me. And in principle, you can even shoot with your phone. Of course, we are not talking about photo sessions or advertising street banners, but travel reports are quite enough. So minimizing travelers' belongings is in full swing, which is convenient.
But not everything is as chocolatey as I described above, it was not without its drawbacks. There is a ski problem that has haunted me all my life.
Attempts to develop Instagram have failed. No, I didn't have a goal to monetize it, but my goal was to try to gain subscribers with knowledge. Like it will work or not. I read articles, bought a couple of courses, tried several services, targeting, but something does not go skiing. Actually, the goal was not fulfilled. And such experience could be useful for work in general, marketing and understanding of the audience is our everything.
Skiing also doesn't work in business. No, everything is developing, but I am such a slow-witted in general, I am amazed. Maybe just five more years just wasn't enough for me on Insta? 🙂 I watch how others do similar things in almost 1-2 years, and I have been puffed up for 7 years. No, there are a lot of those who did not succeed at all, but we must strive for the best. On the other hand, sometimes I tell myself, dude, relax already, as long as you can chase efficiency, well, accept that you are a brake and calm down, because everything still works out.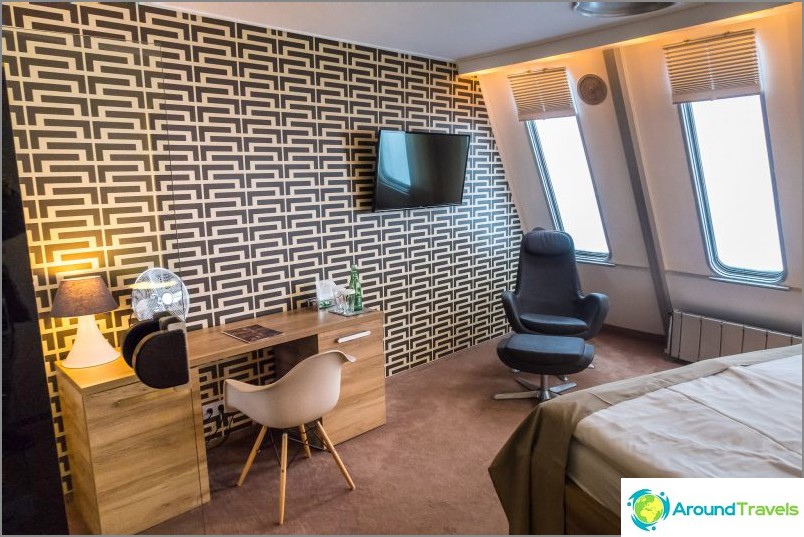 Moving
Finally years later it turned out to give birth to a move. Yes, not just a move, but a whole emigration. Well, repatriation, otherwise they will begin to correct me now. Although for me it is still emigration, because if you look at the definition of the term, then this is a change of country in full, and not wintering, not just a long stay somewhere. Emigration means, if not burning bridges, but completely dragging not only your ass to another geography, but also all the junk accumulated over life, both physical and mental, with the subsequent concrete arrangement of life in a new country and assimilation.
And although Israel is not the last point in the long term for me, maybe in retirement I will go to Tai to sunbathe under a palm tree, but this is a very cool and rewarding experience when you just moved. I don't know if you will understand, but the sensations are not at all the same when I went somewhere to live for a long time. Somehow, the attitude to everything that is happening around is changing, when you move, you already take everything at your own expense, and a thought flashes in your head - this will always be the case. That is, all the pros and cons are forever. And sometimes there is a reassessment of everything that happened before. I have become much better towards Moscow than before.
A paragraph about my son Yegor. He is definitely better here for now: the climate and less clothes for most of the year (this is important), some kind of sea air and the ability to swim several months a year, the sun is also all year round. The preparation process for the second ear implantation has been started. This is cool, although we were stupid for a long time, did not dare, of course, we should have started earlier in Russia so that the interval after the operation on the first ear is not so long.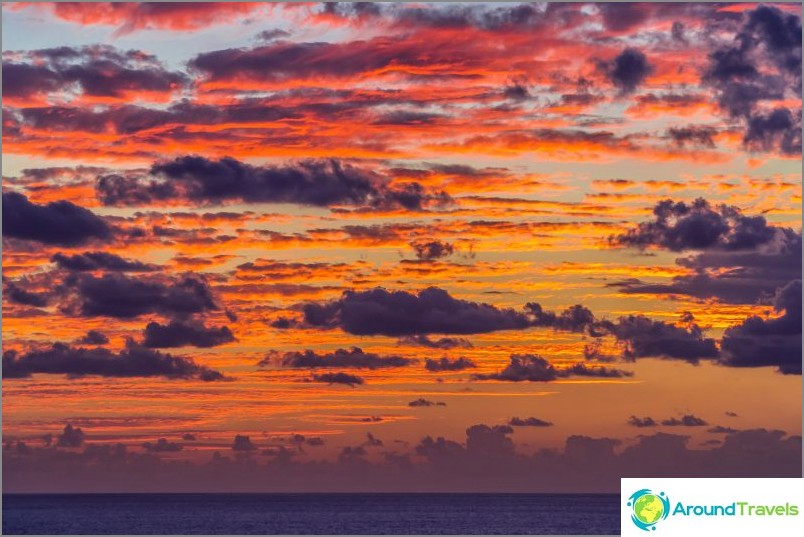 Travels
Honestly, it will not be possible to sum up the results, since I did not do almost anything from the planned, except trips to Prague. I mean travel not for work as a business trip, everything is ok here, but rather new countries to expand the traveler's horizons and gain new experience. Not so long ago I realized that it is very important not to be confined to one Thailand, otherwise you start to think too narrowly. And new ideas are not born, and inspiration does not come. In 2017, I planned to do short excursions for a week, but I never got out. Therefore, below are not the results, but approximate plans for 2018.
I want to go to Singapore for a few days. Naturally, it will be necessary to combine it with a business trip to Tai, to fly to Singapore alone is unprofitable. And let it be at this point - I want to visit Thailand in the summer, I have never seen him like this.
There is Europe near Israel and tickets are cheap there, so I plan to visit Prague again, only this summer and, most likely, take a drive around the Czech Republic, fly to Budapest, and have thoughts of visiting Amsterdam. It seems to be nothing special, but so far it attracts people to these places. Oh, yes, Cyprus is still, it's only an hour of summer before it.
And just recently the thought about Krasnaya Polyana crept in, to try to get up on a snowboard, in extreme cases, on downhill skiing. I know that everything is kind of expensive there, but this is also a reason for a trip - check it out. I would be glad to have a company, either the same newcomers (we will study together), or advanced ones, so that we can hang out together at least in the evening (in the daytime, hardly anyone will bother with me from the pros). So write, January-February, I may well go.
I don't plan much on purpose, otherwise at my speed, at least to be in time.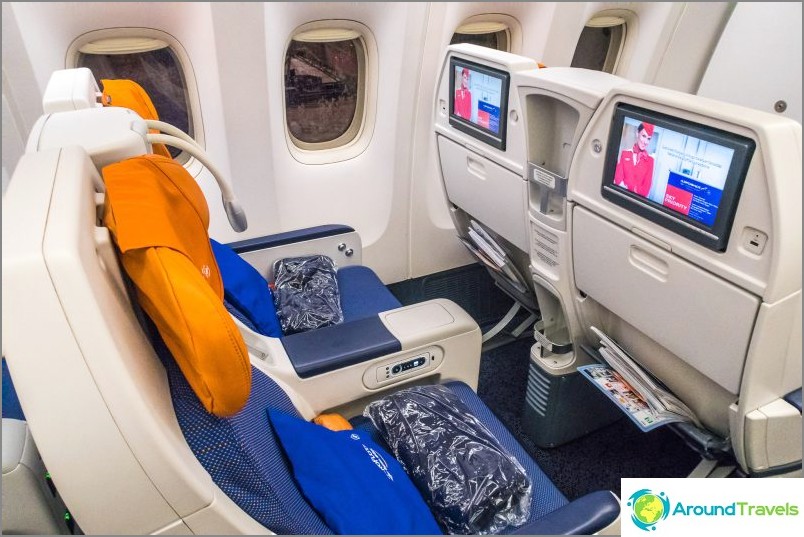 P.S. Actually, that's all. Briefly, but to the point. How are you with the results? Fail or not? What was 2017 for you?