We recently went to Visaran to Cambodia to the border point Aranyaprathet-Poipet and we had to spend the night near the border. After a short search on the internet, I came across the Border Hotel, where we ended up staying. Its main plus is its location, literally 10 meters from the Thai border. I woke up and immediately went to visit Cambodia.
This hotel on the border can also be useful for those who came to the visa and for some reason did not have time to pass it, because the border does not work around the clock (from 7 am to 8 pm). And also to those who travel to or from Cambodia, and find themselves here in the evening, when you can't go anywhere..
The content of the article
Price and booking
The cost of a room at the Border Hotel Aranyaprateth is 680 baht for a double, and 750 baht for a twin. I have not seen other hotels located so close to the border. If something does not suit this, then you can go to the city of Aranyaprathet (several kilometers) and there will be a much larger choice of housing and infrastructure.
Hotels in Aranyaprathet>
Be sure (and I insist) to check for discounts or special offers on the excellent Roomguru service. He will quickly and easily show you discounts in all existing booking systems. In Asia, for example, there are a lot of offers on Agoda.com, which are much more interesting than for exactly the same hotels on Booking.com.
For example, here is a direct link to the hotel: Border Hotel Aranyaprateth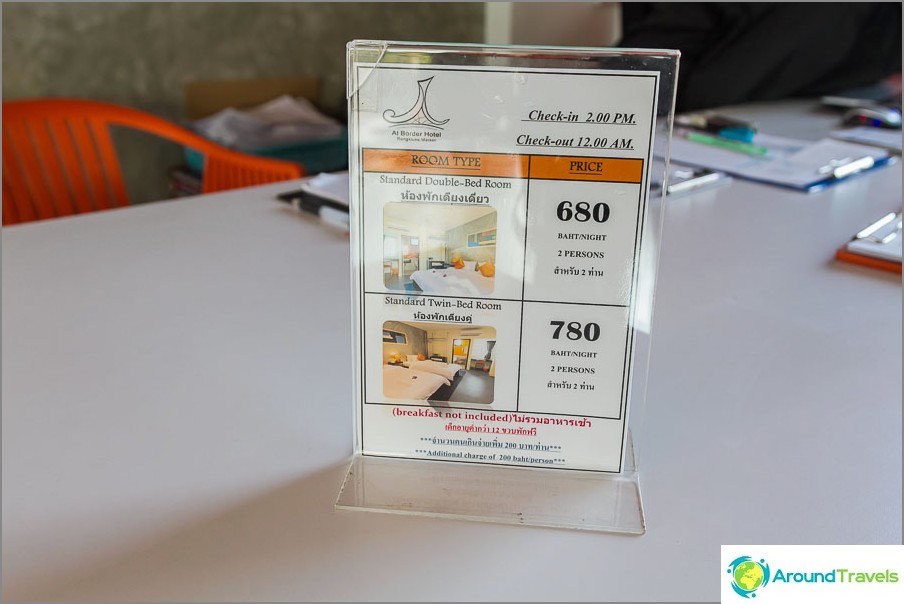 Hotel Description
For this money, you get a small room, air conditioning, shower, TV, safe, wardrobe, a couple of bottles of free water. There is no refrigerator. Rooms are clean and relatively new. Wifi is free, the speed is normal. The front desk can order a cup of coffee for 40 baht and there is a meager menu of Thai food.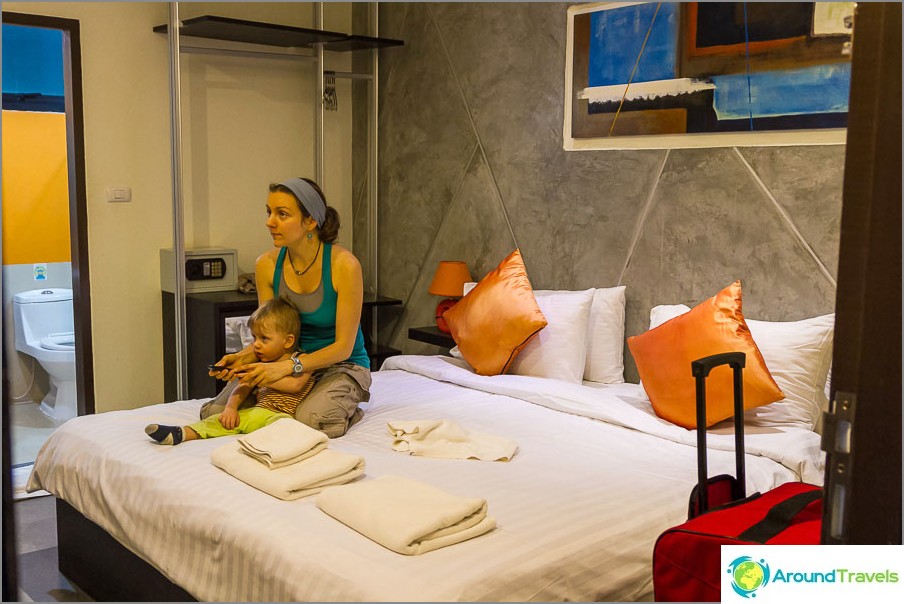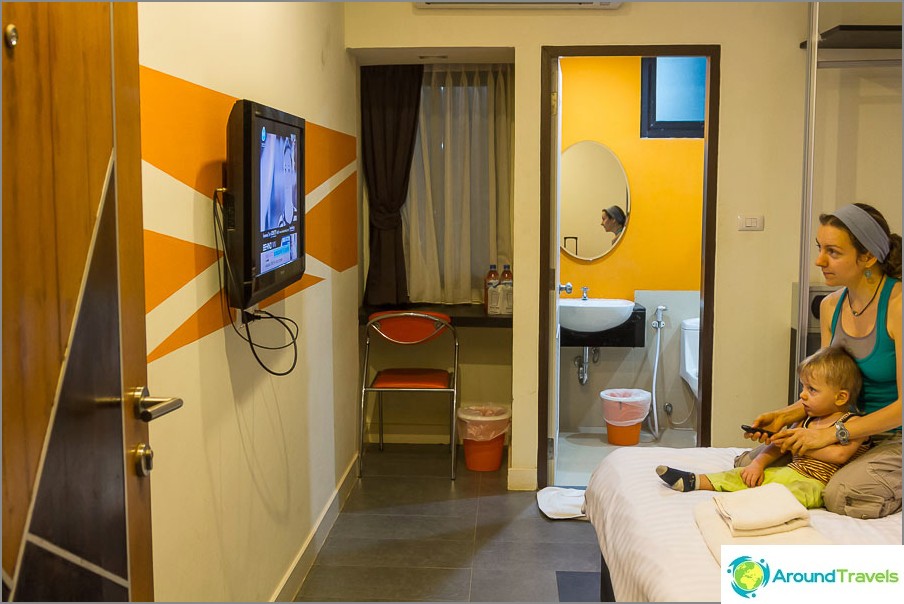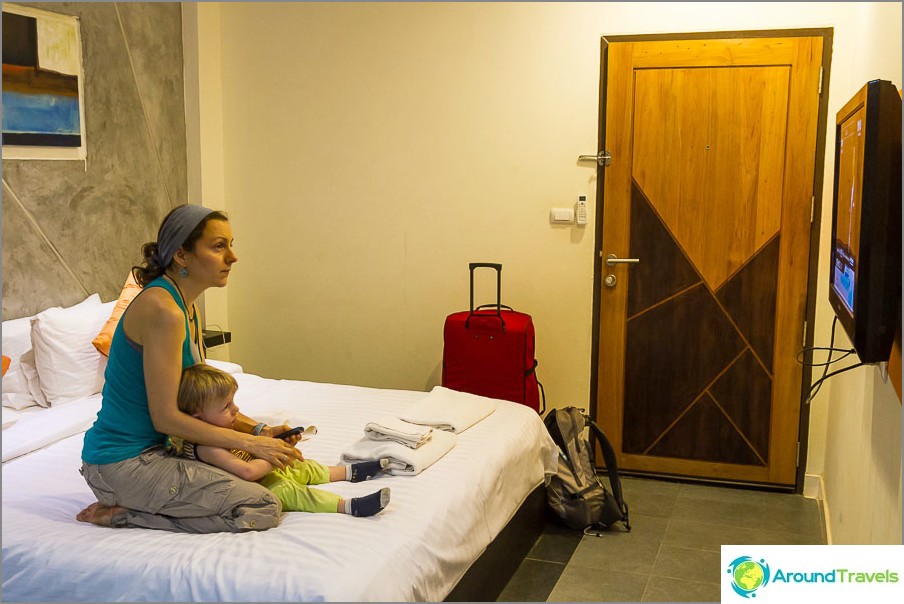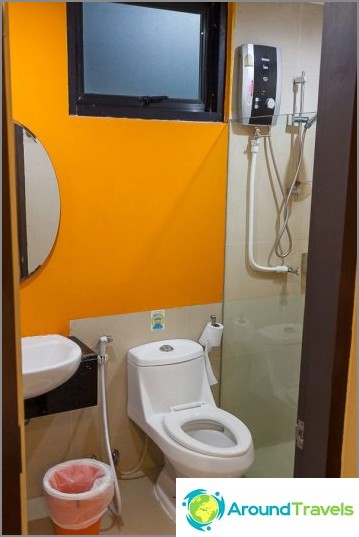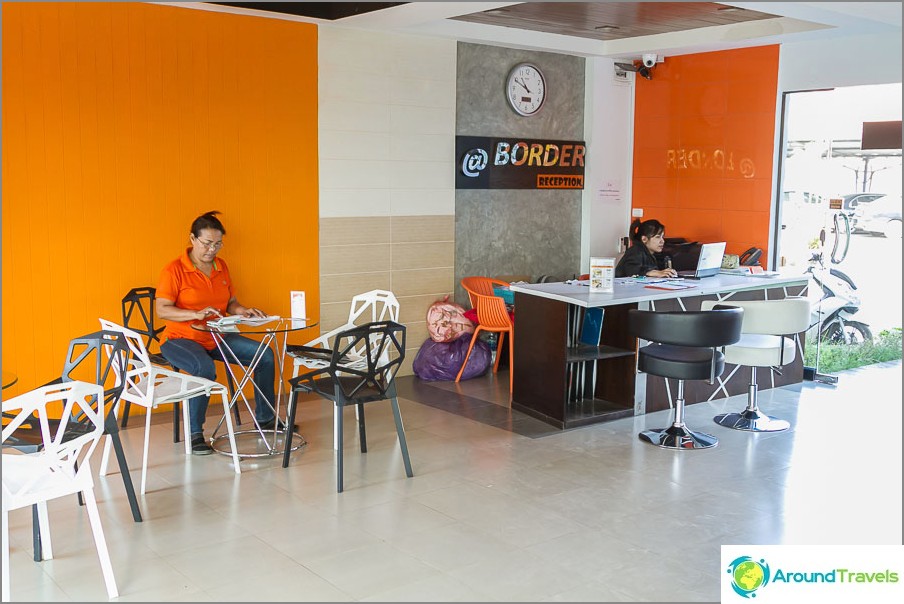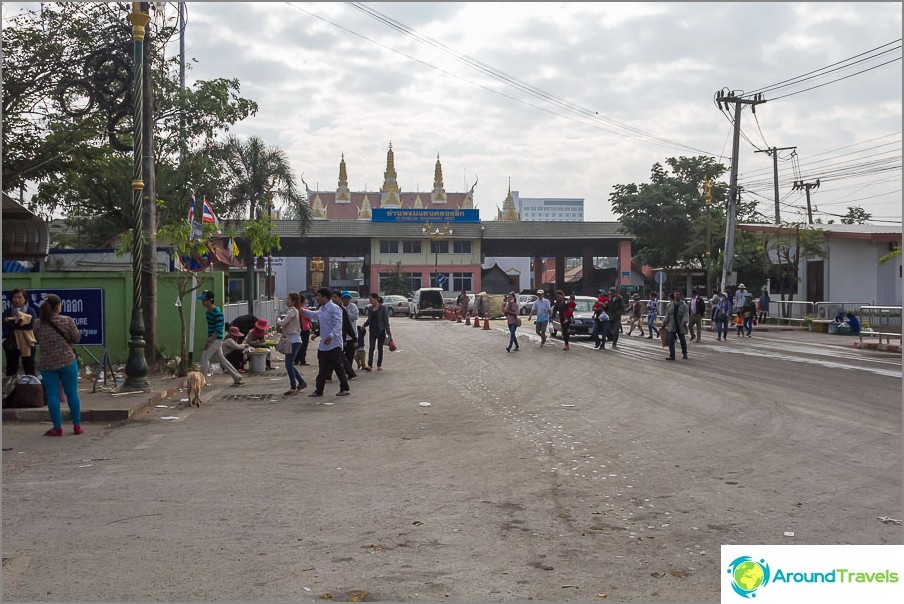 Of the convenient infrastructural moments for the traveler, there is a bank nearby, where you can exchange baht for dollars ($ 20 costs Cambodian visa or 800 baht), 7/11 shop, market, and parking. Moreover, parking is free for hotel guests, the rest pay 200 baht per day. The only negative is that there is nowhere near the territory to walk with a child, and quite a lot of rubbish, devastation. In general, the place is so bustling, cars are driving, Thais and Cambodians scurry back and forth with trunks. Also on our arrival, there was a strong smell of fish on the street, although the source of the smell could not be found.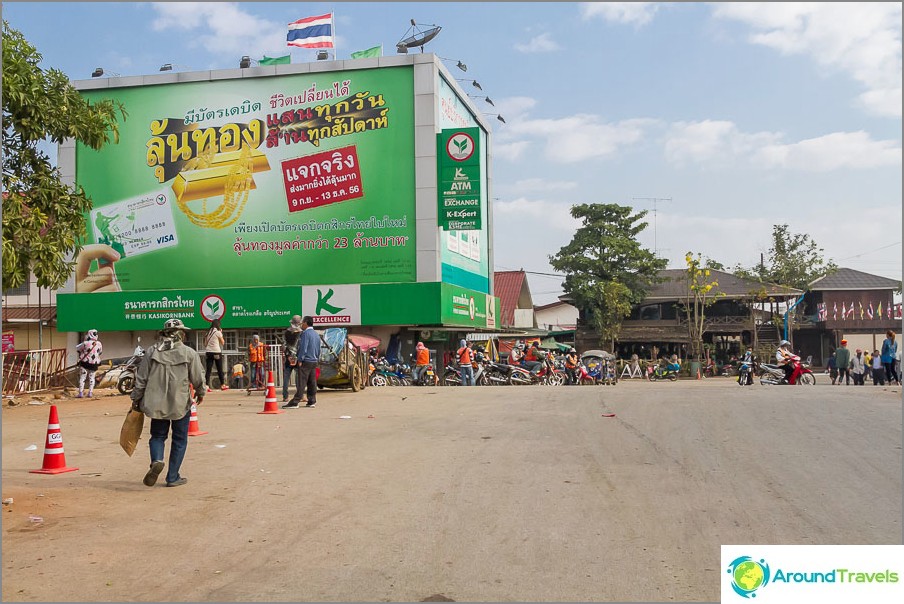 On the map
Border Hotel
Border Hotel
680 baht per double, 10 meters from the border, very convenient for transit or visaran.
More details.
680 baht per double, 10 meters from the border, very convenient for transit or visaran. More details.