A month has passed since my return from Thailand. How fast time flies ... Emotions have already subsided, but nevertheless, I will try to describe the transit through Novosibirsk in all colors. It all started when we finished our group trip to the north of Thailand and I ended up in Bangkok awaiting the appearance cheap air ticket to Thailand. I wanted to wait for the burning charter, but none of them were there, and time passed. I could not wait too long, as they were waiting for me at home, and the visa was about to expire. At that time, the only airline that offered tickets at normal prices was S7, in fact, I bought its ticket (for those who need it, I recommend buying it through Aviasales.ru and Skyscanner.ru). Bangkok - Novosibirsk - Moscow. This is a good route, the transfer is only 3 hours. What could be the catch?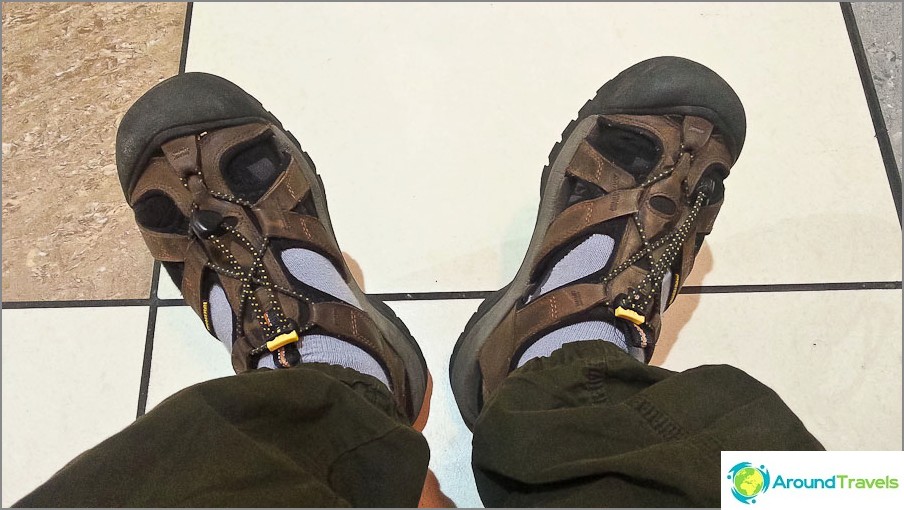 Transit is across the street
I was so happy that I bought a ticket that I bought it first, and then I began to think. And I decided first of all to read how the docking takes place in Novosibirsk in Tolmachevo, well, suddenly 3 hours is not enough. Now, after all, what kind of tickets are not on sale, you can buy, and do not have time to dock, and no one will care about this. So, I got to the forums to read, and ask questions. After a while, it became clear (several kind people told everything, even photos of the airport showed) that you need to worry not about the time in the transit zone, but about not freezing, since in fact there is no such transit zone, but there are several hundred meters snow-white snow between terminals 🙂
It is clear that many will say that you return to Russia, and there is winter, like you have to think with your head. So in my understanding, I have to think with my head only before the flight and after it, it does not matter whether it is in transit or not. Many people generally leave warm things in a storage room before a trip in their hometown, and not in a transit one. So too soon the airport in Novosibirsk was made international, we got excited. The transition between the heated terminals had to be built first, and then the status was assigned. Interestingly, foreigners would think about it?
The tale of how I walked in sandals at -36 ° in Novosibirsk
Thank God that I had enough brains not to relax so much and still read the forums. Therefore, I immediately ran to Big C to stock up on clothes and buy gifts, I was going there anyway. The toad strangled me to buy a jacket, I haven't seen it for less than 5,000 baht, but why should I have it disposable. I thought to buy myself for the winter right away, since it was time to change it already, but the choice of winter clothes in Thailand is dumb. But I bought myself a hat for 80 baht, barely found something masculine at the women's stand of hats and scarves. Apparently, only Thai women of fashion wear hats here. There were Columbia hats for 1500 baht in a specialized sports store, but also, IMHO, complete bourgeoisie. I also bought myself 2 pairs of more or less warm socks for 20 baht, and pants for 400 baht, that's all the insulation. Of course, I had a few more pairs of socks with me, two hoodies and a very light windbreaker. And this set is quite enough for transit, unless, of course, you are not a scarlet flower.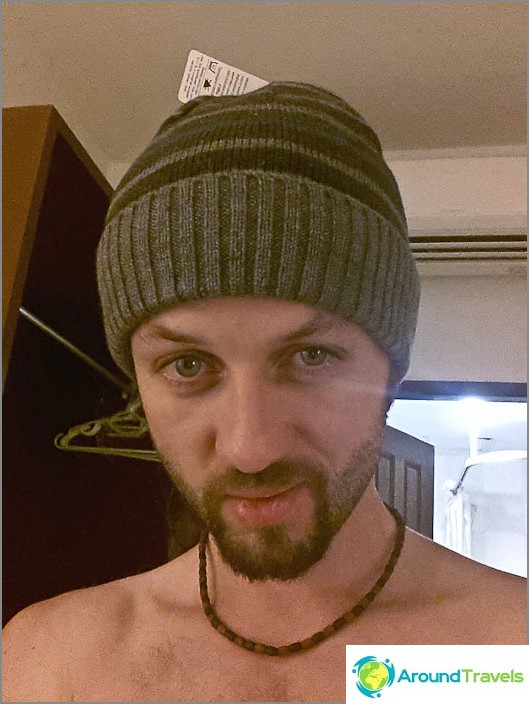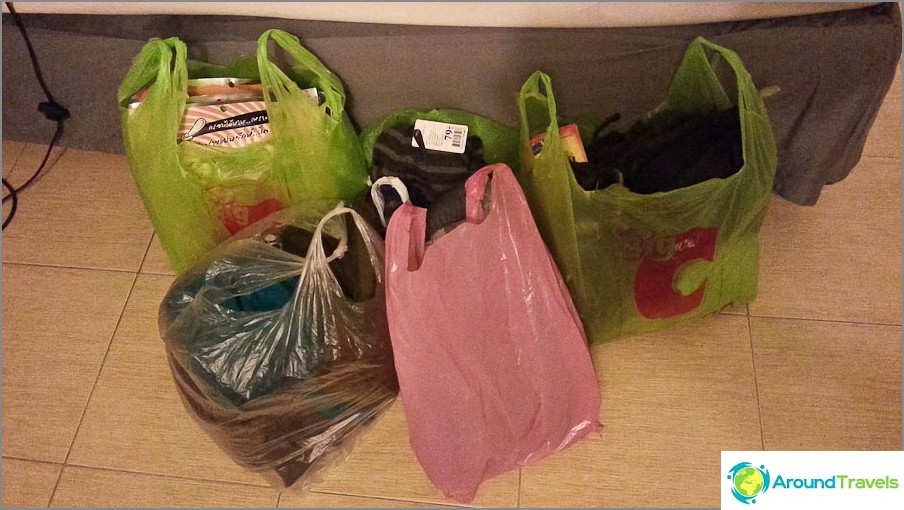 I will omit the details that the S7 flight was delayed by 7 hours. I received an SMS about this in advance and spent some time at the hotel. Others were checked into an airport hotel and fed. I got food too, but later. In general, it seems that they tried to feed us with food so that we were more silent. In total, I ate 4 or 5 times during the flight! The truth and the time spent on my feet turned out to be more than a day as a result. It's good that at least later they put us on the second segment in Tolmachevo without any problems (our original one flew away due to a delay).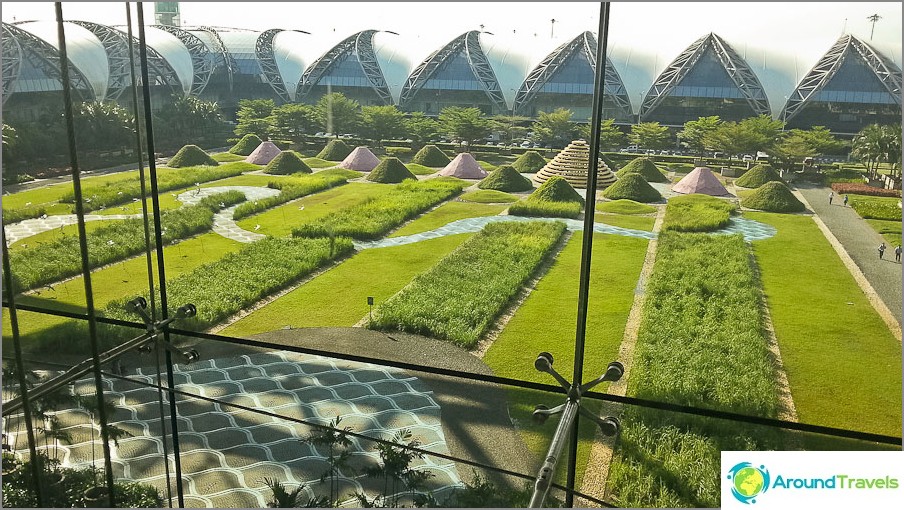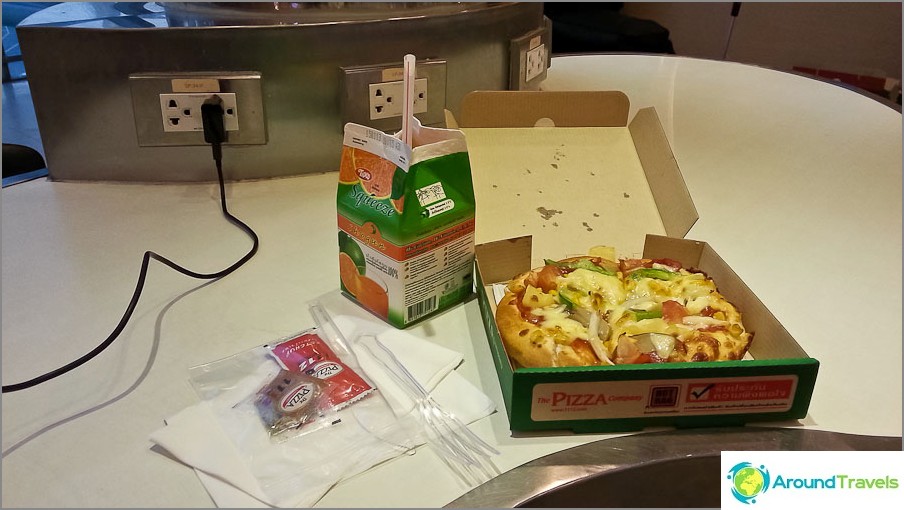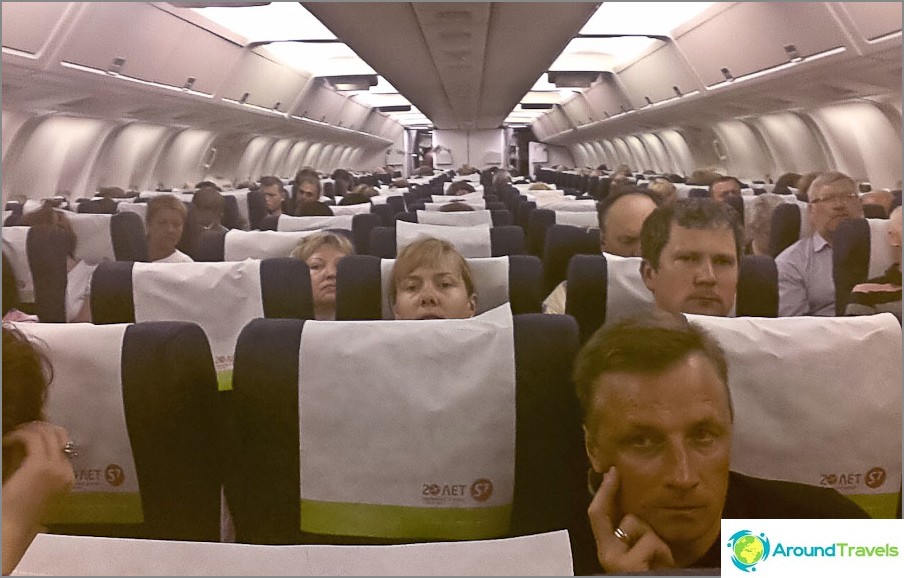 We entered the international terminal up the sleeve, O glory to all Gods! But the exit from passport control was in a room resembling a warehouse. What a nafig arrival hall there! And this is an international terminal?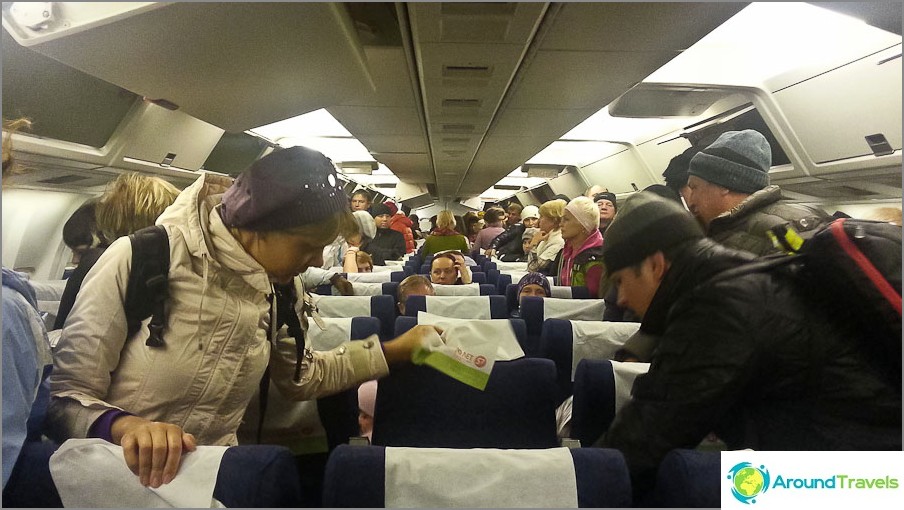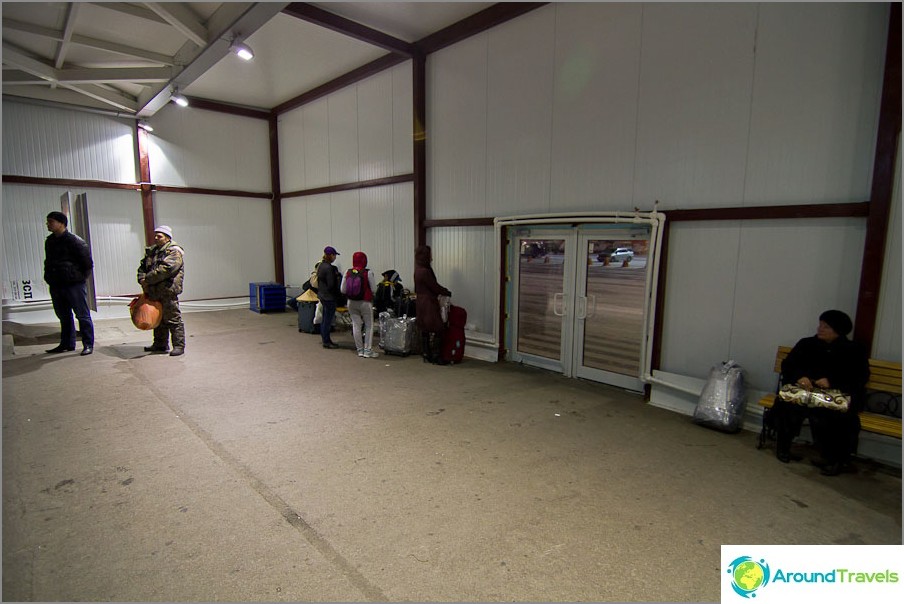 I wrapped myself up as best I could, gathered my courage, took a 20-kilogram backpack in my arms (I wrapped it with a fool in a film along with the straps and did not want to unpack it, the reviews were not very good about the safety of the S7's luggage), and started to run until local terminal as soon as I could. The first seconds - why, -36 ° like and nothing, quite a normal temperature. After 30 seconds - damn, how far, I can't feel my face, I caught my breath. I burst through the door like a sinner into earthly paradise after hellish pans. It's a pity there was no one to take me off from the outside ...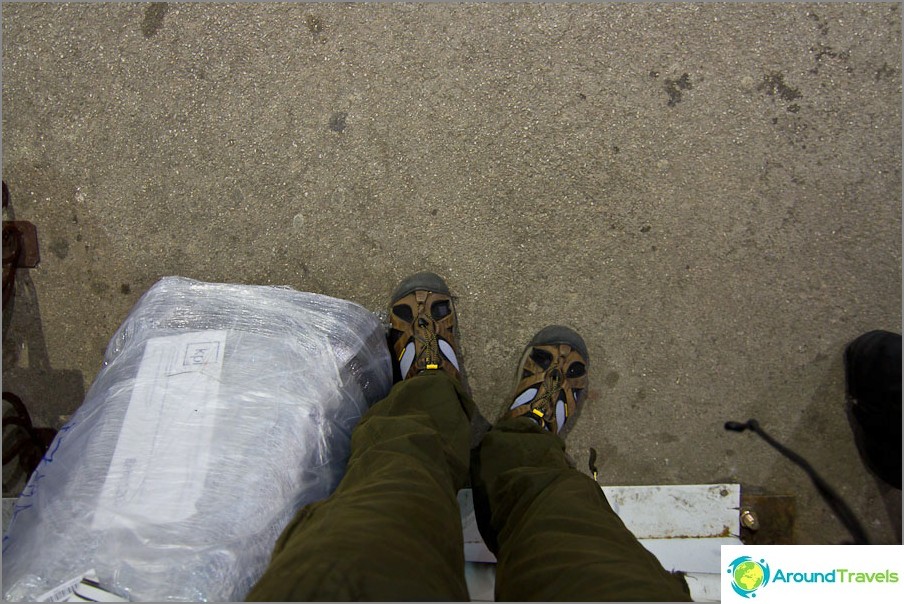 But the local terminal is quite normal, albeit small, but warm enough. What struck me most was the announcement over the speakerphone: «Blah blah, passengers remember, the escalator is a highly hazardous vehicle». It's funny after Suvarnabhumi airport, with its 5 floors, elevators, travelators, and other infrastructure. But the stump is clear, there is nothing more to declare, planes do not fly, shops do not work.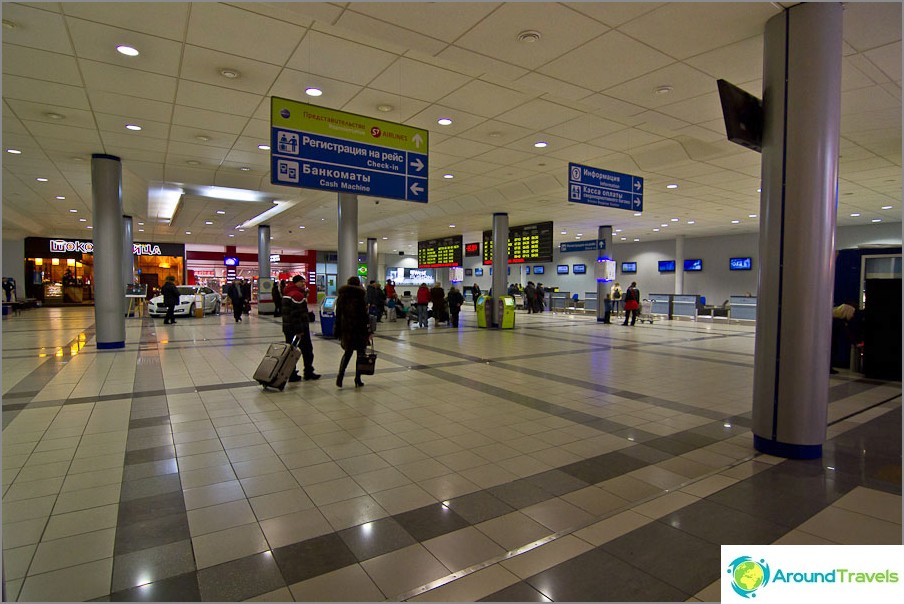 In any case, the local terminal is normal and why the international one cannot be made in the same way and the corridor between them should be laid, I do not know. Okay, me, but after all, not everyone will guess the forums to read, and not everyone will be ready to buy warm clothes for the flight. In addition to me, there were five more people, dressed generally in summer style. Although not everyone was saved by warm clothes - the Thai woman flew to Moscow packed in a sheepskin coat up to her ears. So she called her boyfriend (most likely) and cried something about fucking cold. Really cried, she apparently had to face the winter for the first time. These are not cold zones in the zoos of Thailand, where fight -5 ° temperature.
But it didn't end there. There were no sleeves at the local terminal and they put us on a bus that we should take to the plane. So it is not heated, Japanese mother! The 5 socks under the sandals and the other layers of my cabbage robe had to withstand this too, after all, I figured everything out. But the fact that they would take us to the plane, we'll be stupid there for 10 minutes, and then we'll go back to the terminal, since the plane was not ready yet (it was impossible to know about it in advance, yes) my brain could not foresee. 20 minutes spent on the bus at -36 ° did not like not only me, but also all the passengers dressed in winter clothes. We returned to the terminal, as in childhood to my mother in the arms. And the Thai woman continued to sob and swear in English into the phone. I already thought that I would become a witness to the breakup of this relationship ...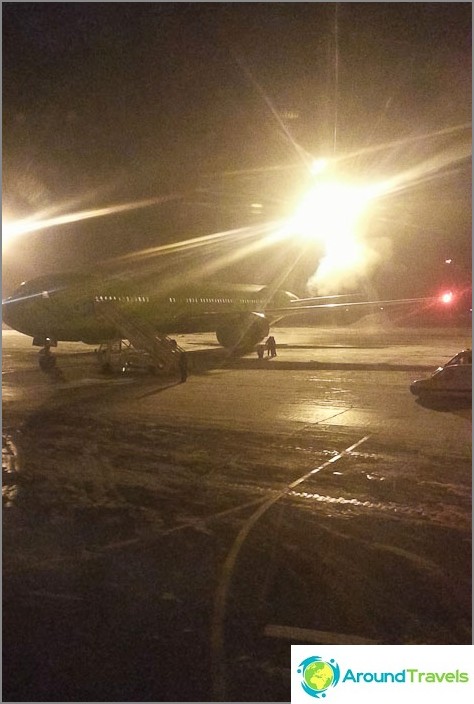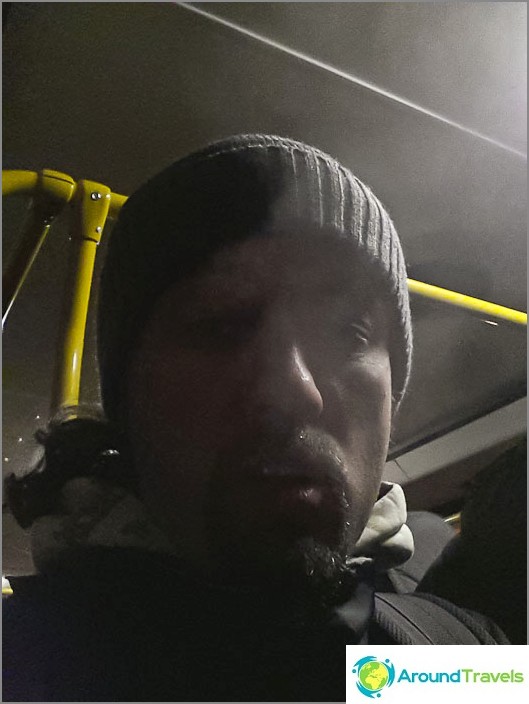 But nothing, we warmed up in the terminal and the second time they took us to the plane without incident and did let us into it, and a little later we apologized and started feeding again. Tyka fell asleep, I stared out the window ...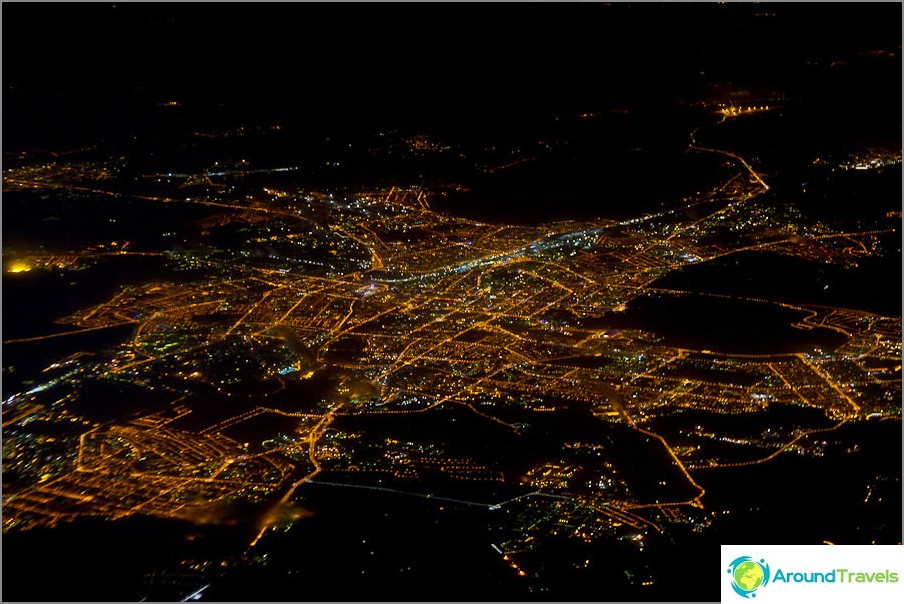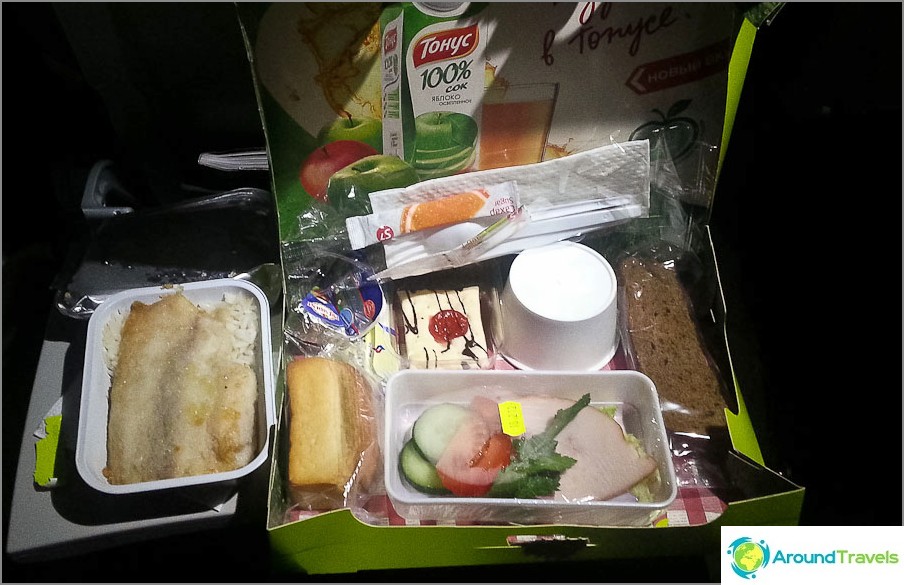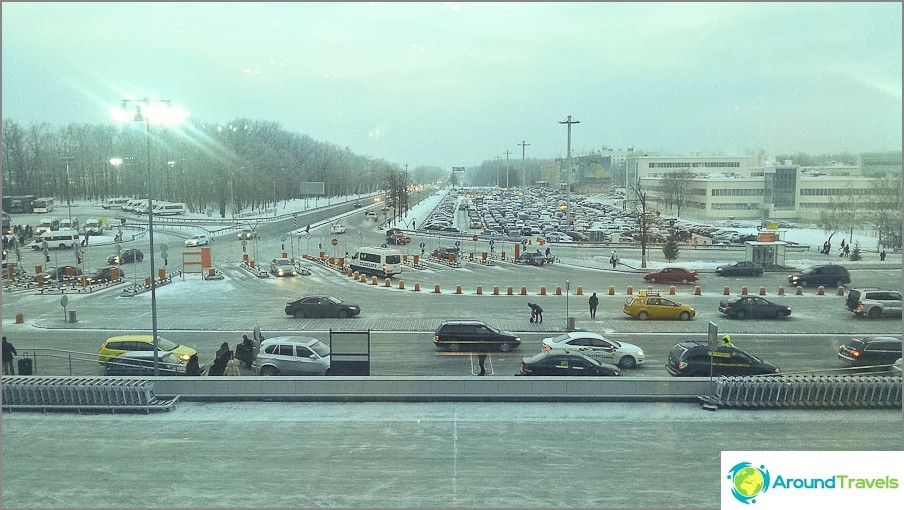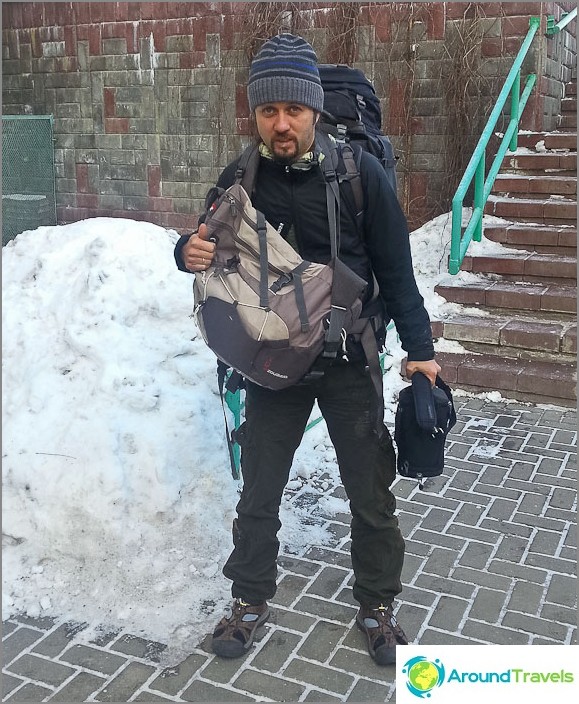 P.S. Baggage is collected in Novosibirsk and then returned to Moscow. Passport control is also in Novosibirsk. This cant is not S7, this is a requirement of the Russian Federation.