If you decide to visit the beautiful city of Kuala Lumpur on your own and already know what sights you are going to visit, the most important thing that you should read about is transport in this city.
The content of the article
Transport Kuala Lumpur
Metro LRT
Metro KL Monorail
Electric trains KTM Komuter
Shuttle Buses
Hop On Buses - Hop Off
Taxi
All of the above types of transport intersect in the main transport hub of the city KL Sentral. It houses the LRT and KTM Komuter stations, and the KL Momorail station is about 200 meters from the station building..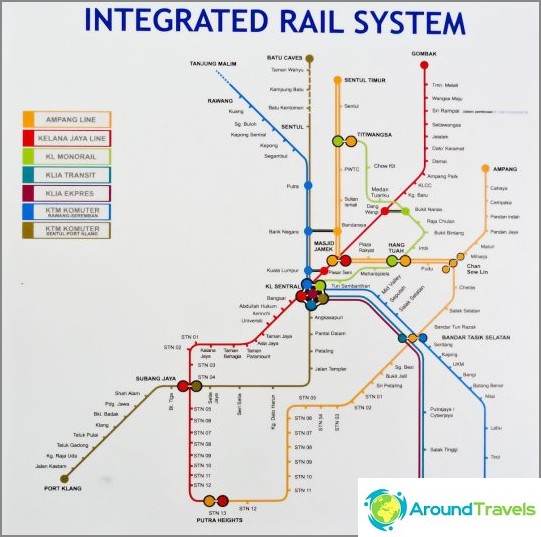 Unfortunately, for all of the above types of transport, tickets are mutually invalid. Often, in order to change from one to another, you have to walk a little around the city.
The main attractions of Kuala Lumpur can be easily reached using the LRT or Monorail.
For a bus, metro LRT or Monorail, you can buy both a one-trip ticket and a subscription for 1, 3, 7, 15 and 30 days. See the cost below in the photo.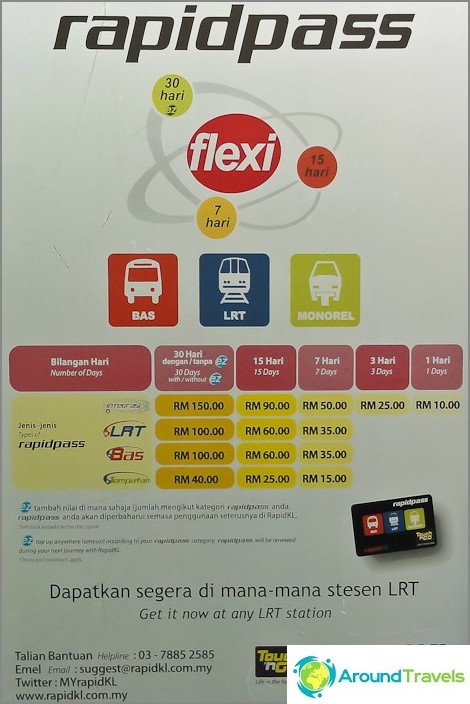 A good explanation of the Kuala Lumpur transport payment system can be viewed here
LRT
(Light Rail Transit) is Kuala Lumpur's surface light metro. It consists of three lines:
1. Red line Kelana Jaya (old name Putra). Fully automated wagons without drivers go along this line..
2, 3 Orange, branching line Ampang (old name Star).
The ticket price depends on the destination station, on average it is 1.60 RM. The metro is open from 6:00 to 11 something, closes earlier on holidays and weekends.
Reviews found on the Internet often say that metro lines are not connected with each other, you will have to pay for a trip on each line separately, and for a transfer you need to go to the city.
Rates for Metro LRT Kuala Lumpur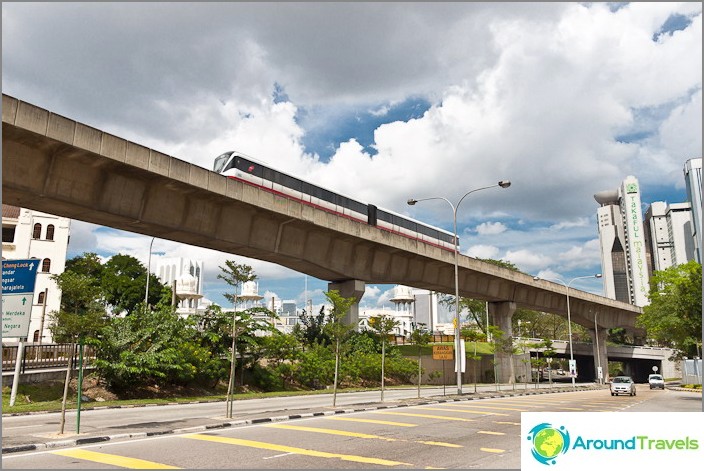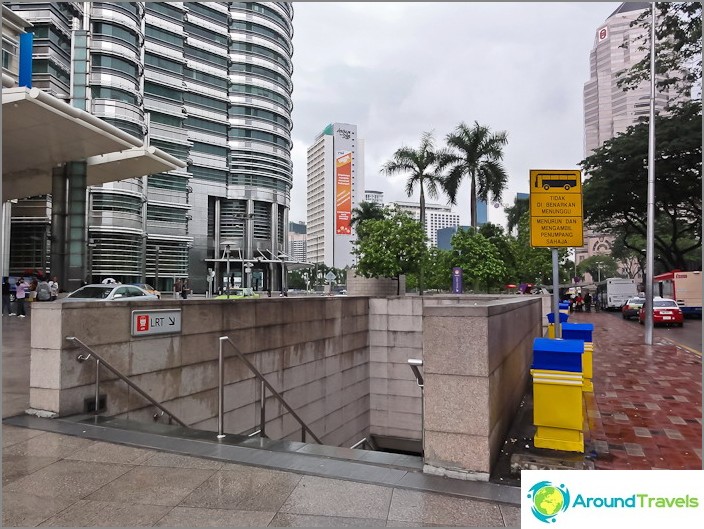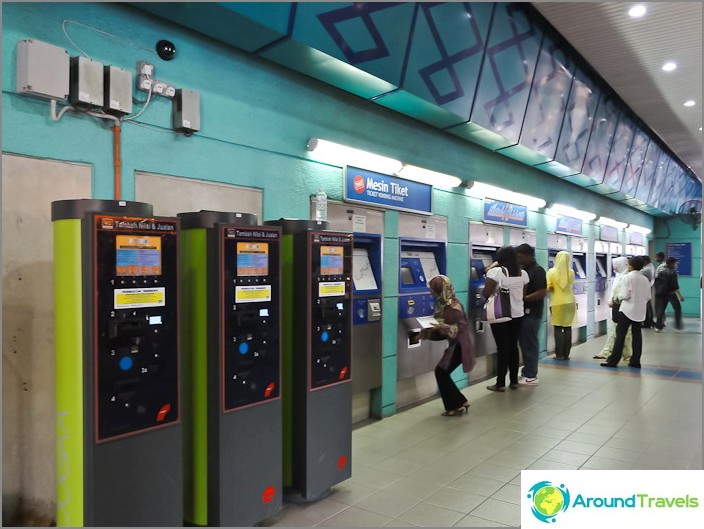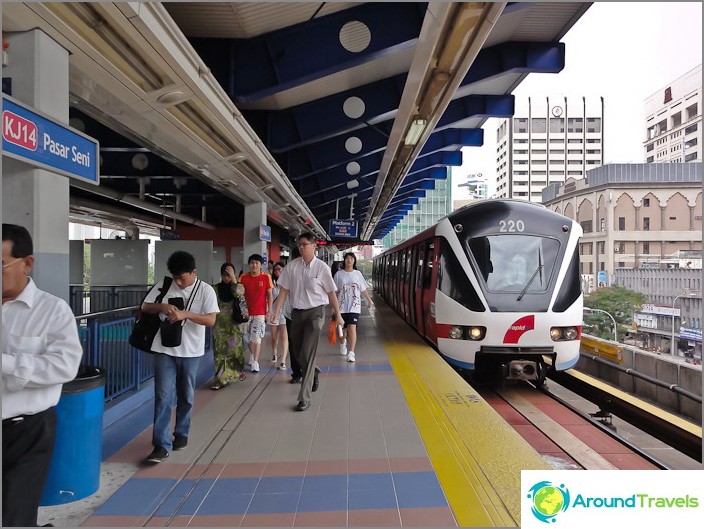 Some stations have prudently made duplicate glass doors for safety..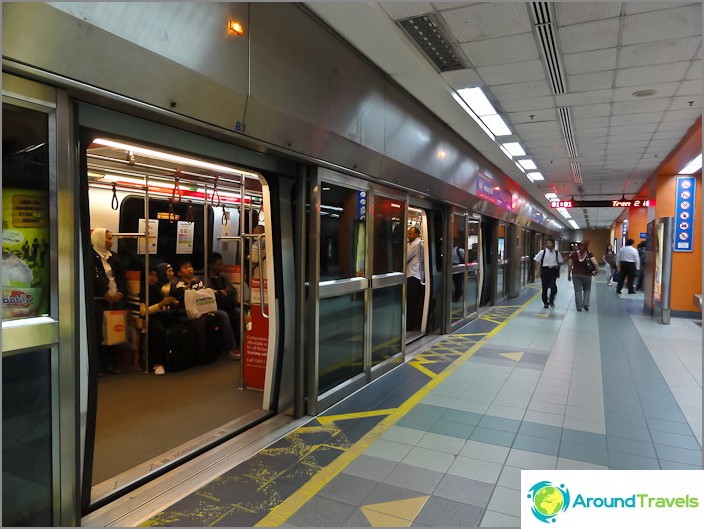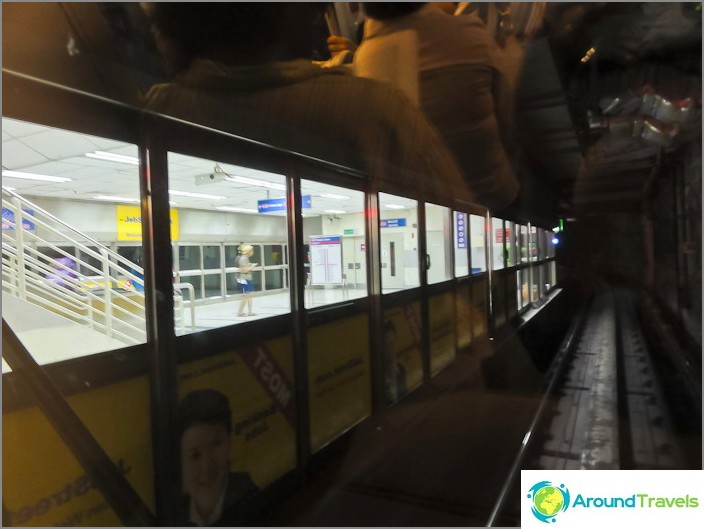 The LRT of the Kuala Lumpur metro operates from 6:00 to 23 something. Closes earlier on weekends and holidays.
KL Monorail
Monorail subway, consisting of one line. Small trains with drivers run through the city center through the so-called Golden Triangle. This type of transport allows you to quickly and clearly get acquainted with the main attractions of Kuala Lumpur.
The ticket price can be viewed here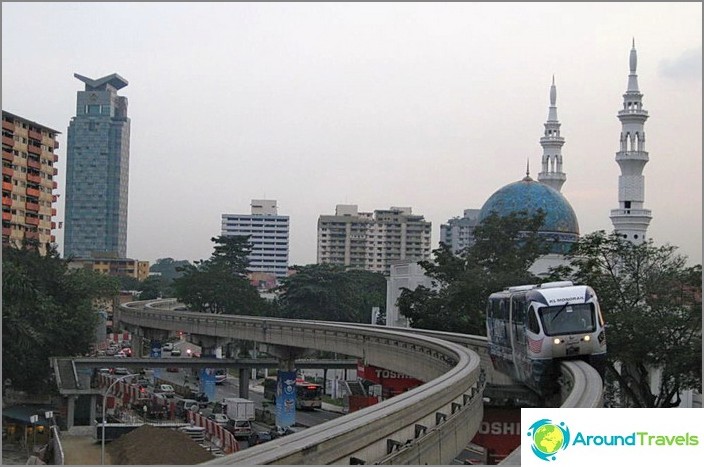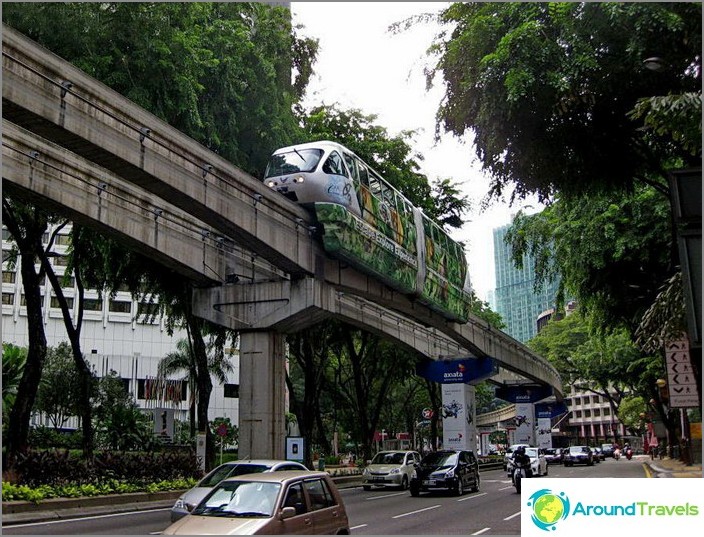 KTM Komuter
Electric trains passing through the whole city and running at certain intervals: in the morning and in the evening - at 15 minutes, in the afternoon - at 20-30 minutes. Tickets are sold at ticket offices and vending machines. The ticket price starts from 1 RM and depends on the distance of the destination station. Trains start running from about 5:30 am to 10:00 pm.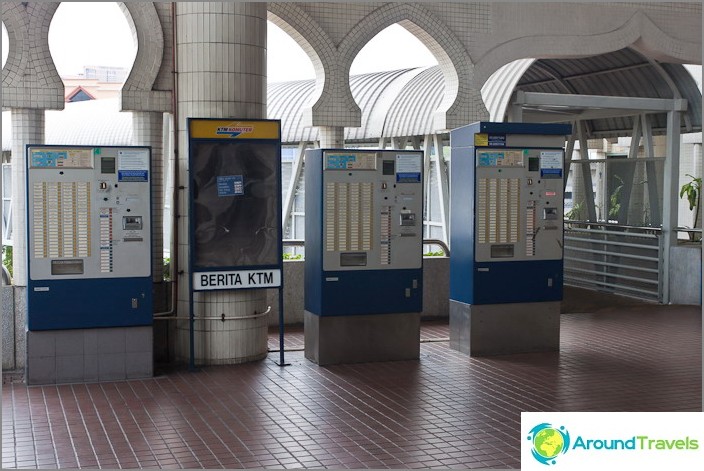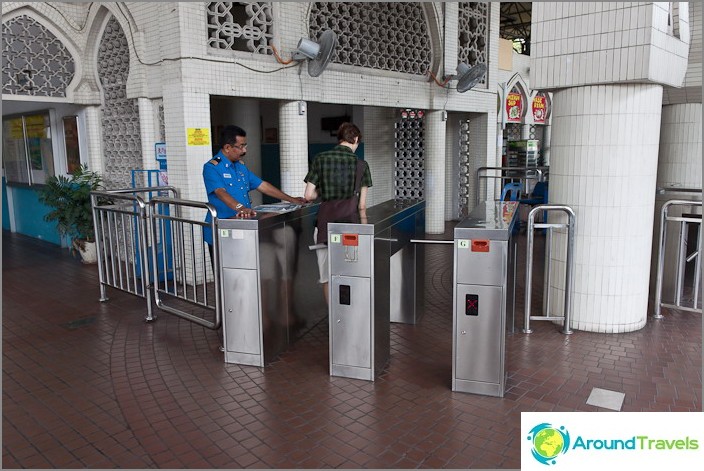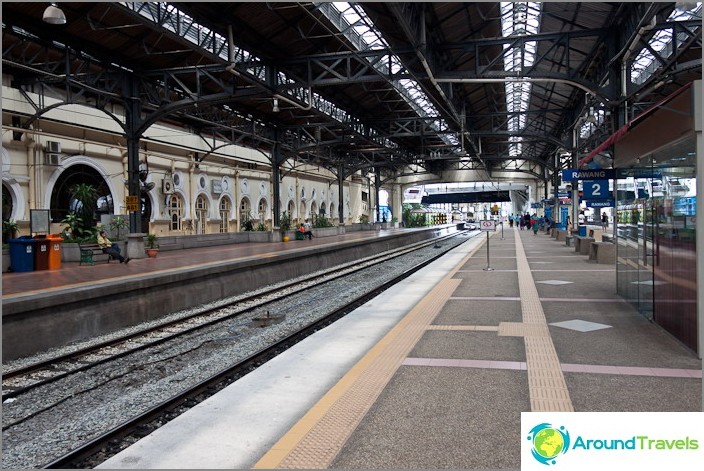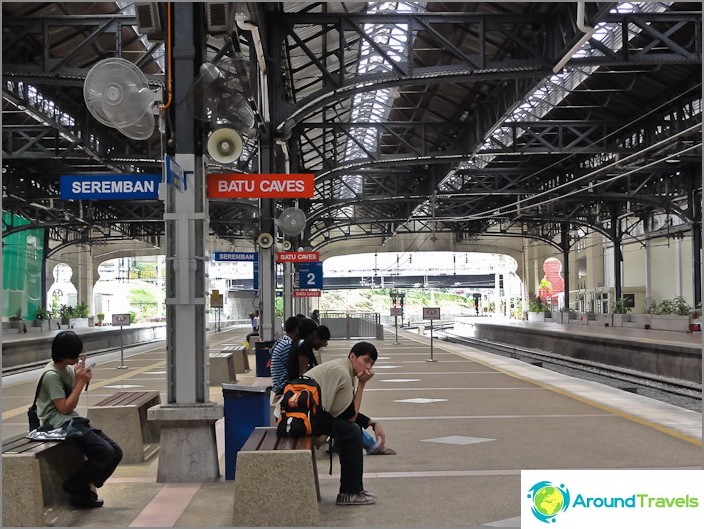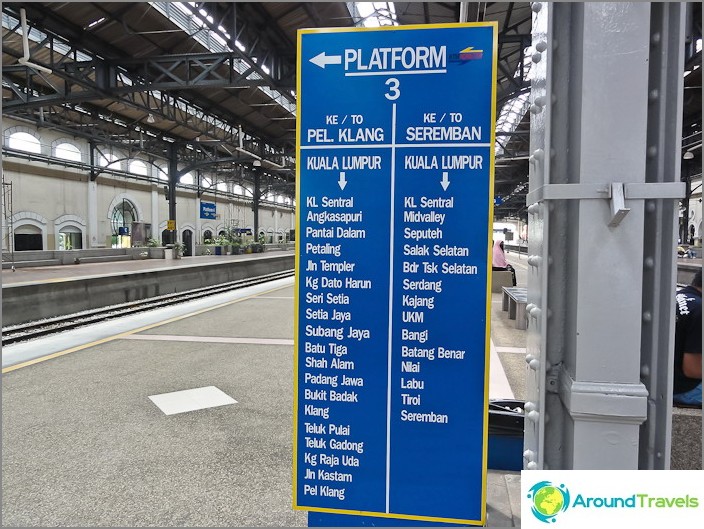 Shuttle Buses
Traveling by bus in Kuala Lumpur can be difficult due to traffic jams.
Hop On Buses - Hop Off
Sightseeing buses that allow you to travel around the city all day, making an unlimited number of landings. Covers 70 Kuala Lumpur attractions and has 22 stops.
Taxi
Red and white and black and yellow cars with mostly friendly taxi drivers who speak English at the very least. The journey is not very expensive, the main thing is to ask the driver to take it over the counter. Boarding costs RM 3.
We were lucky enough to use only three types of the above transport: LRT, KTM Komuter and taxi.
Our impressions
LRT
It is easy to buy a ticket using the machine at the station. All commands are duplicated into English. Choose the name of the station you need and the number of tickets, by clicking directly on the monitor board, you get a ticket, go through the turnstiles, pushing the ticket into a special slot and catching it a little further, and do not forget to take it with you, because you will need it in order to go out. When you exit, you put your ticket in the slot again and, having said goodbye to him forever, go out into the city.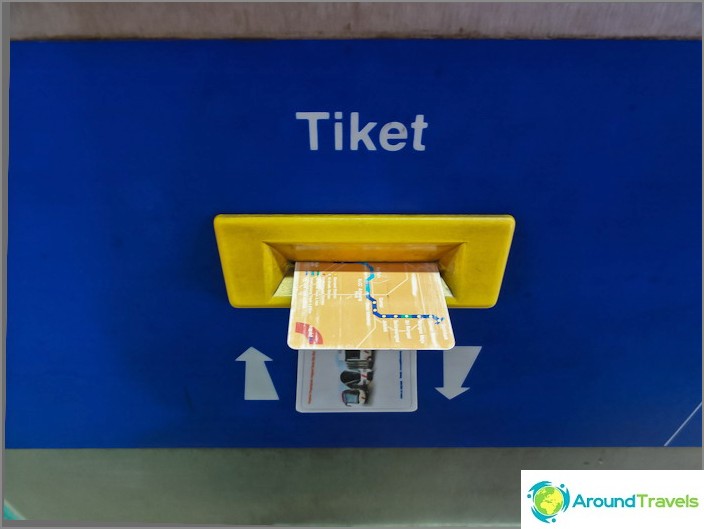 By the way, if you suddenly made a mistake and bought a ticket not to the station you arrived at, do not be alarmed. They say you can just pay extra for the missing difference in the window. Although we haven't tested it ourselves.
The stations have a toilet and a prayer room, which is very convenient, although it is surprising why they are placed next to each other. It's cool in Kuala Lumpur metro cars, air conditioning works well, you can even freeze.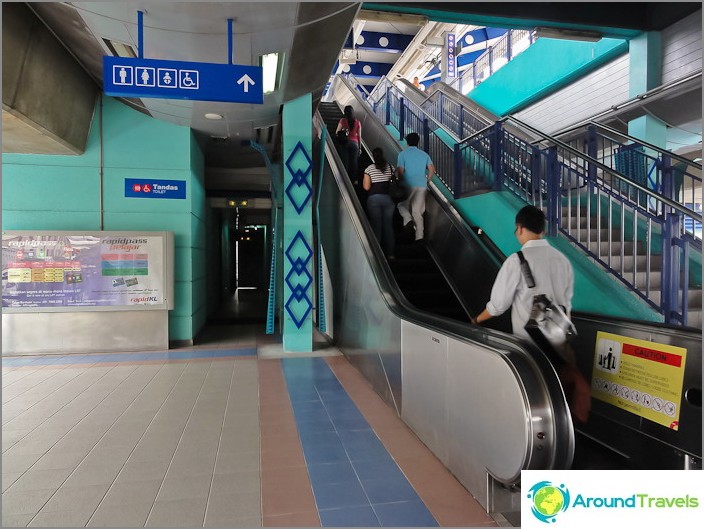 Surprised by the huge amount «it is forbidden» in their subway. Maybe, of course, we are also forbidden to do all this, but we just do not know ...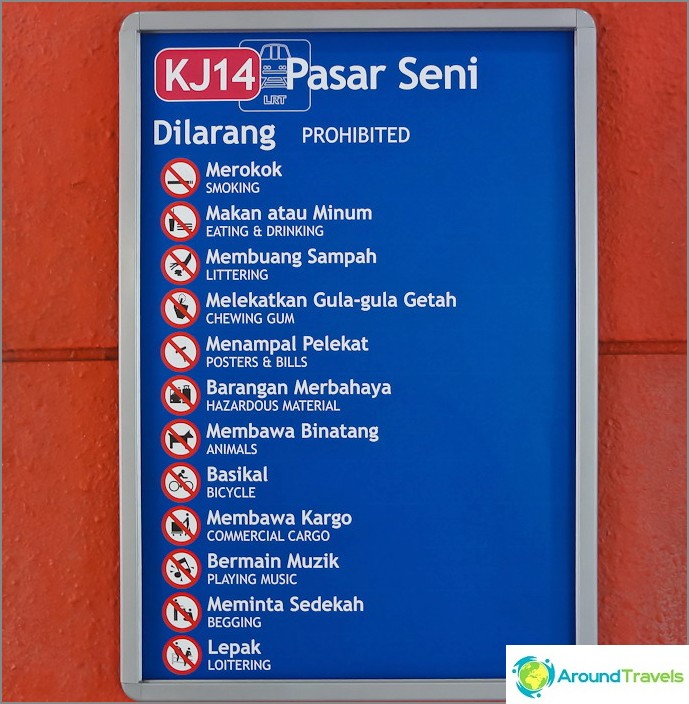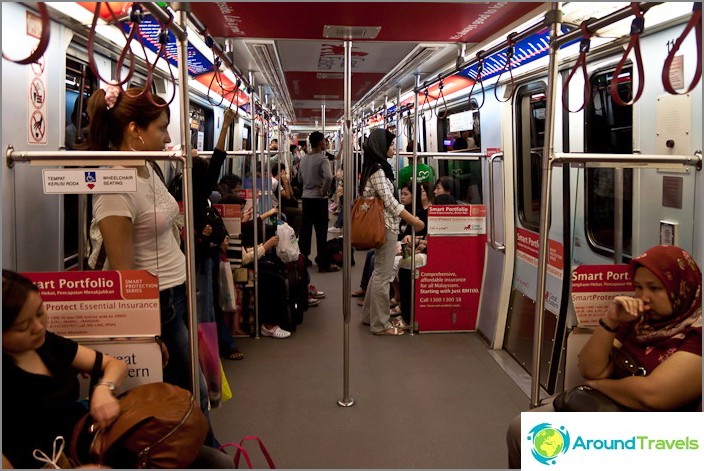 KTM Komuter
Recently, separate pink trailers for Muslim women have been launched. It seems that non-Muslim women can go there, but men are asked to leave if they risk going there. We ourselves saw a lady in a headscarf entering the carriage did not let a breathless man who was afraid that he would not have time to run into another carriage..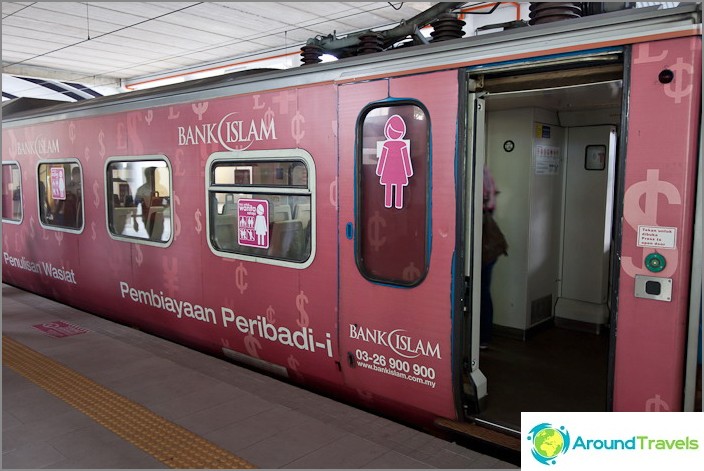 Placards hang inside the train, calling on to behave in transport with dignity: do not smoke, do not eat in the carriage, do not litter, do not stick gum, do not take animals with you. Most of all amused by the ban for couples in love on indecent behavior.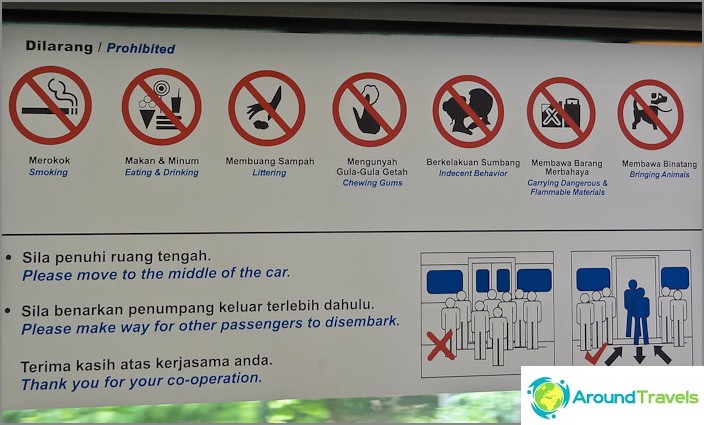 The platform at the Kuala Lumpur station is divided in length into several sectors by signs, each of which receives a train following in a certain direction. At the station there are boards that display the arrival time of the nearest train..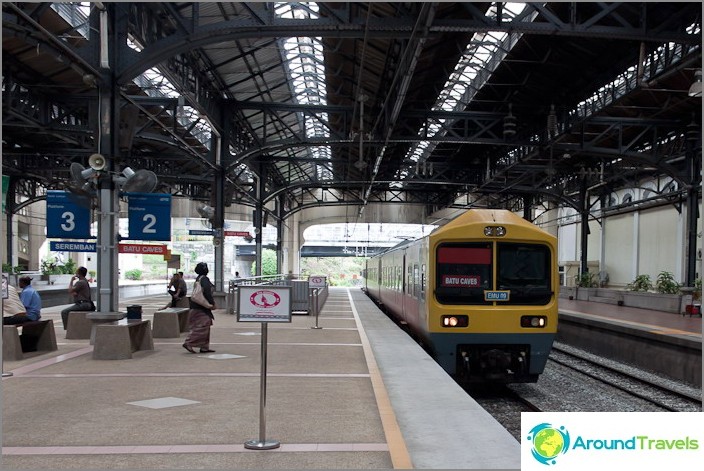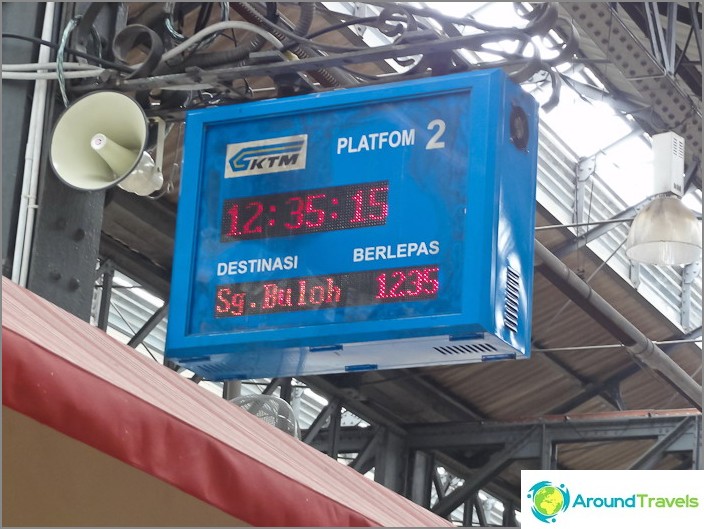 Taxi
We used only one time when we were driving from Menara TV Tower. They asked for 20 RM from the TV tower to the nearest metro, but when we went down a little and caught a taxi just on the street, they took us to China Town by the meter for 4.5 RM. The difference is indescribable.