A short overview of a hotel in Bangkok, of which I have done a lot, all the time it turns out that I stay in different places. Moreover, times are changing, so the price category of hotels, as well as the area of ​​residence, has changed a bit..
Being with a child, we now have slightly different requirements for housing: first of all, the cleanliness and size of the room, as well as the presence of a park nearby for walking, are important. And since there are only a few parks in Bangkok, the search is narrowed down to several areas.
The content of the article
Reviews of hotels in Bangkok where I've been
S3 Residence Park
Price and booking
The price in S3 Residence Park for a double room with one bed, which through the reservation system, which for those who came from the street, does not differ, and is 1500 baht.
If there are two beds, then the room is slightly smaller, slightly cheaper, and overlooking the next wall. I got the impression that there are almost always rooms here, so you can count on it.
Hotels in Bangkok>
Be sure (and I insist) to check for discounts or special offers on the excellent Roomguru service. He will quickly and easily show you discounts in all existing booking systems. In Asia, for example, there are a lot of offers on Agoda.com, which are much more interesting than for exactly the same hotels on Booking.com.
For example, here is a direct link to the hotel: S3 Residence Park .
Interior
Actually, this hotel was chosen based on reviews on Agode / Booking and a high rating. We had to change over for a maximum of 2 days while we were looking for an apartment in the same area..
And the area was chosen because of park Santiphap for walking and the location we need in the center of Bangkok.
The hotel is modern, new and clean, this applies to everything: furniture, rooms, lobby, corridors, stairs. It is very pleasant to be in it. Since Yegor still pulls everything into his mouth, we were not at all worried that he was crawling around the number and trying everything to taste. The room has a TV, air conditioning, kettle, mini fridge, safe.
Entrance to the room and stairs by card. The room is small, but quite roomy due to the large table and wardrobe. The child will not really roam there, but for a temporary stay it will. There is also a good bathroom, not at all cramped and with a large watering can.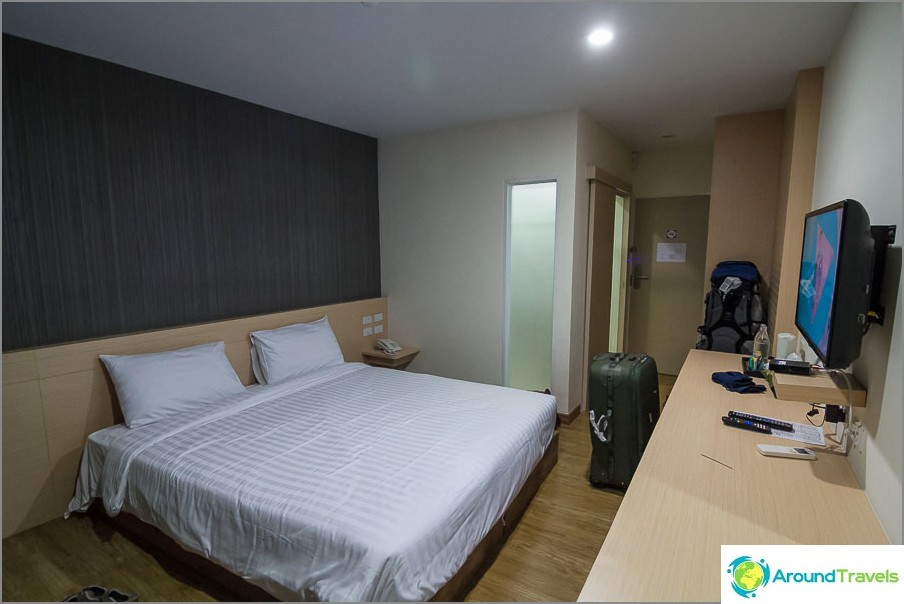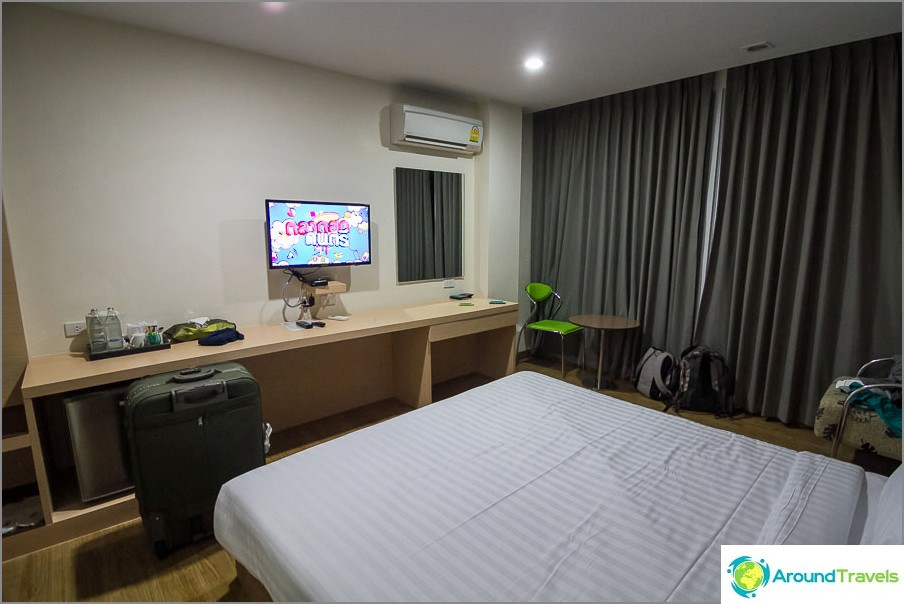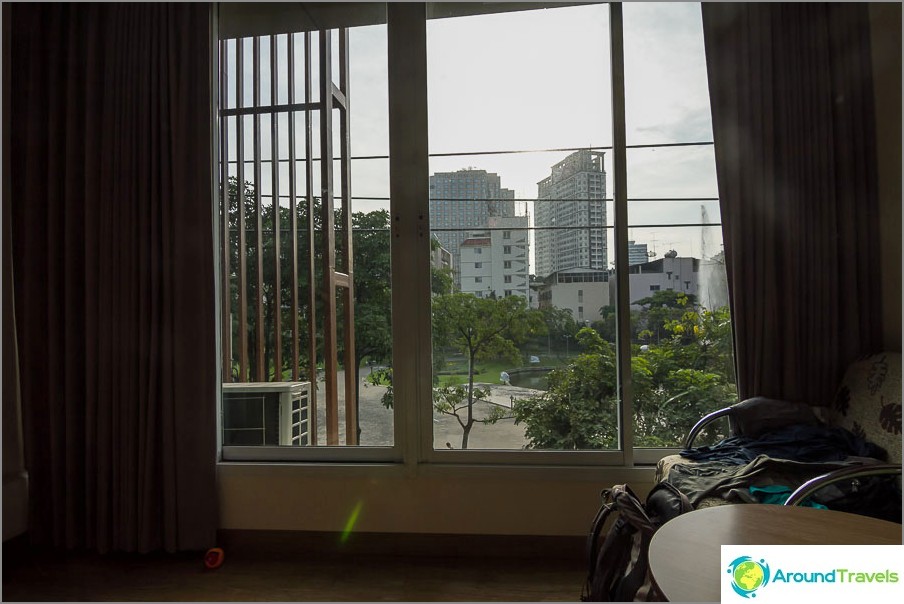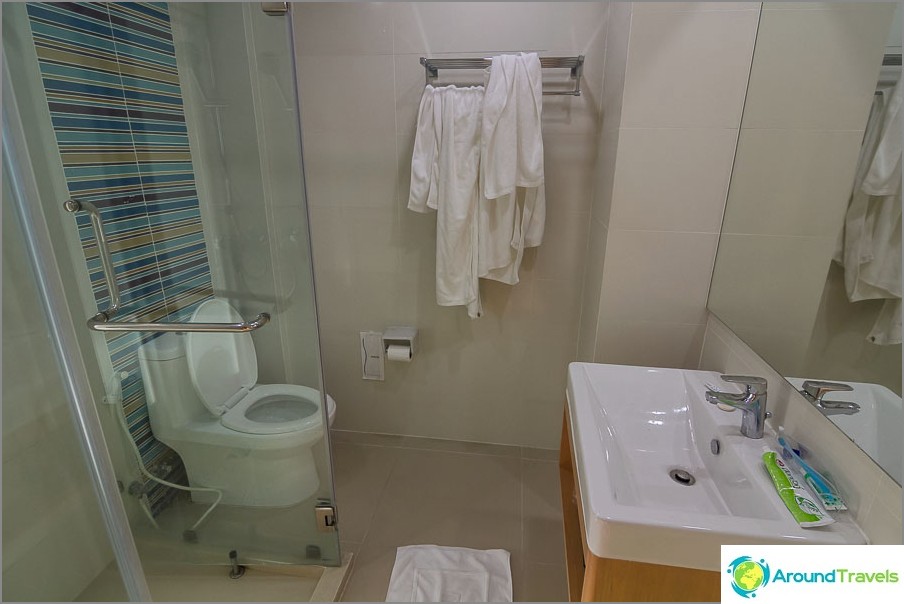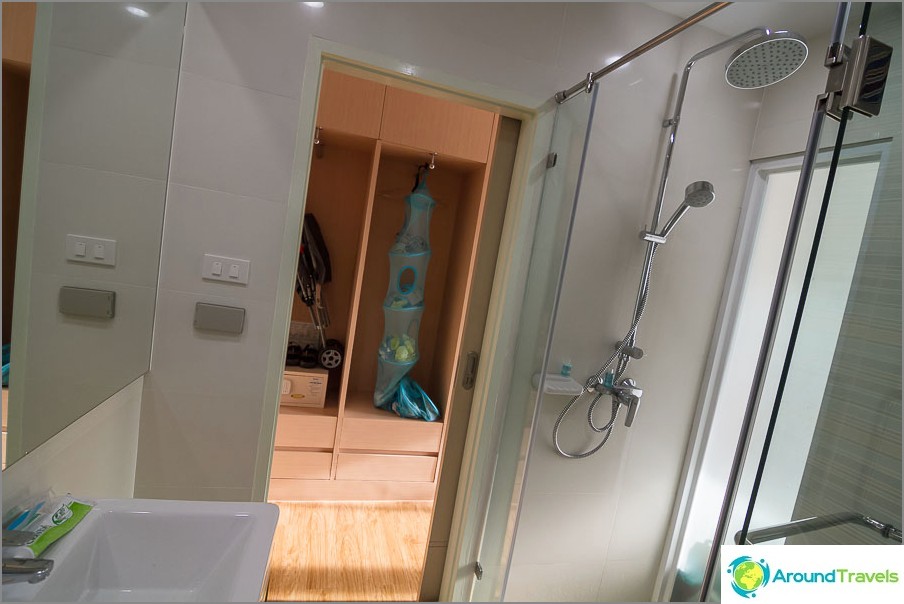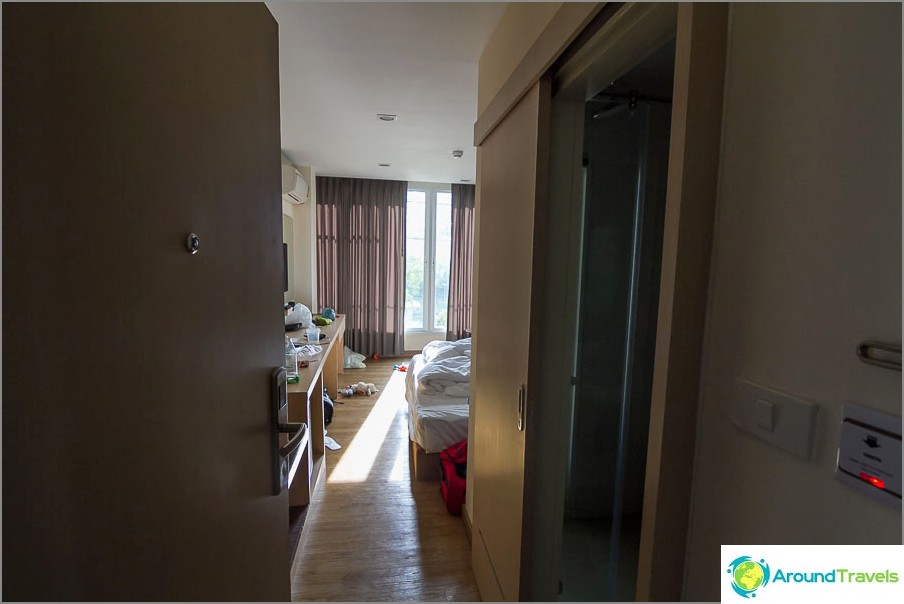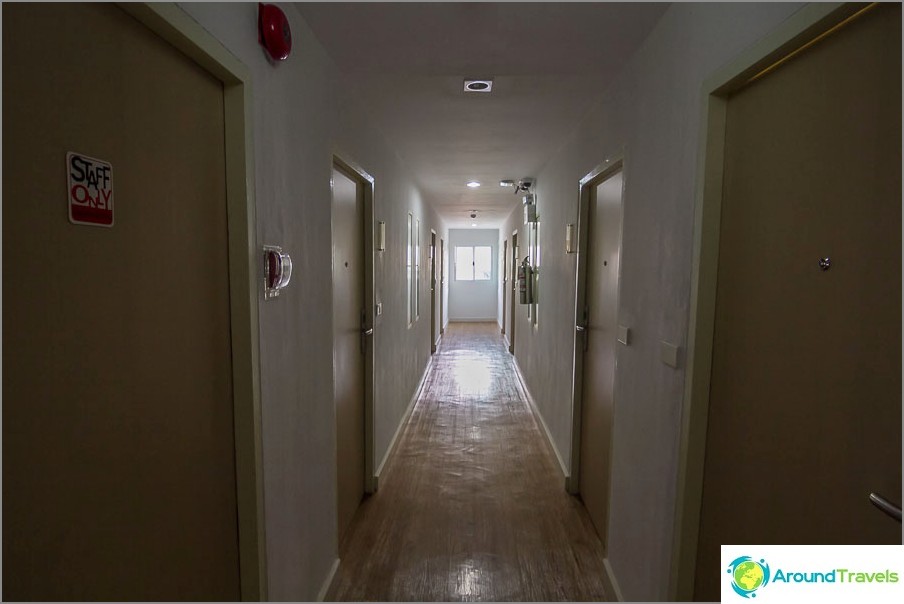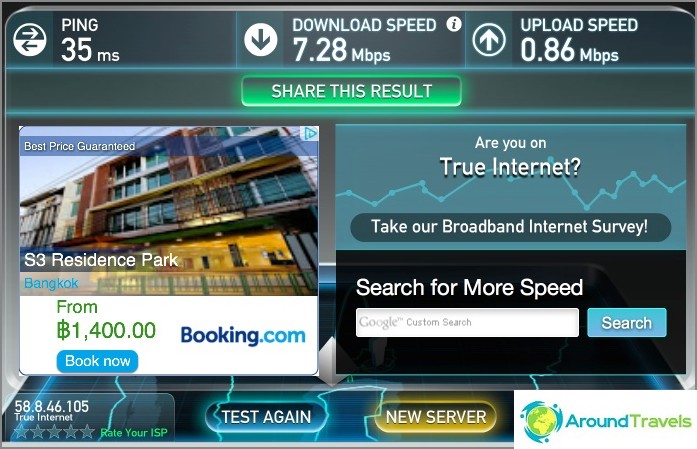 Breakfast is included in the price. It's pretty sparse, but why not have a cup of coffee and toast. Breakfast from 6.30 am to 10 am, at least some incentive to get up early.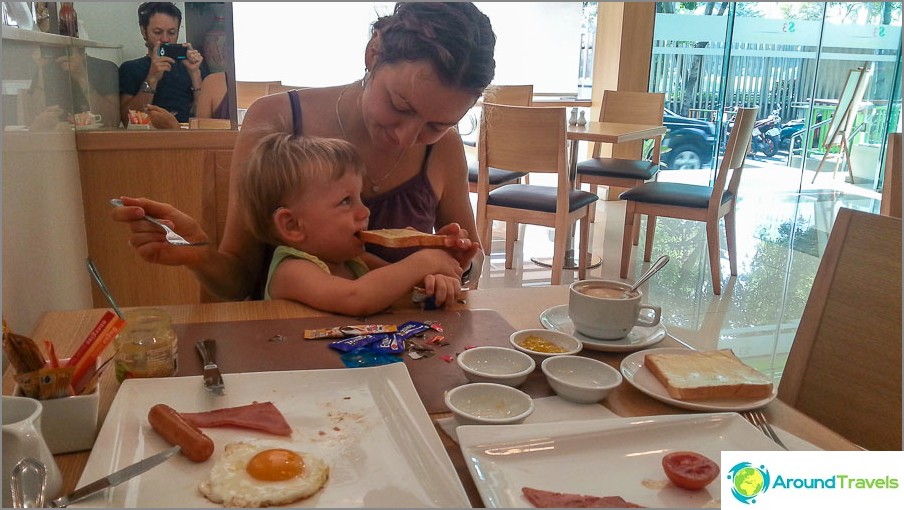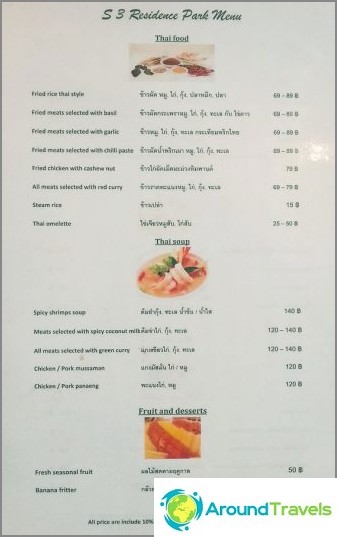 Infrastructure and location
Opposite across the road is Santiphap Park, where you can walk, run and relax. 7/11 is around the corner on the road to Victory Monument BTS Station. On Rang Nam street, which is a 5-minute walk, there are makers, cafes, fruits, as well as Tops Market.
Previously, it was possible to leave the BTS Victory Monument station not only by metro / bus to any part of the city, but also by minibus to Pattaya, Bang Saen, Ayutthaya, yes a lot.
But since October 2016, the freebie has ended, and the illegal bus station has ceased to exist. 4,000 minibuses were scattered across three main bus stations in Bangkok, thereby freeing the area from traffic jams.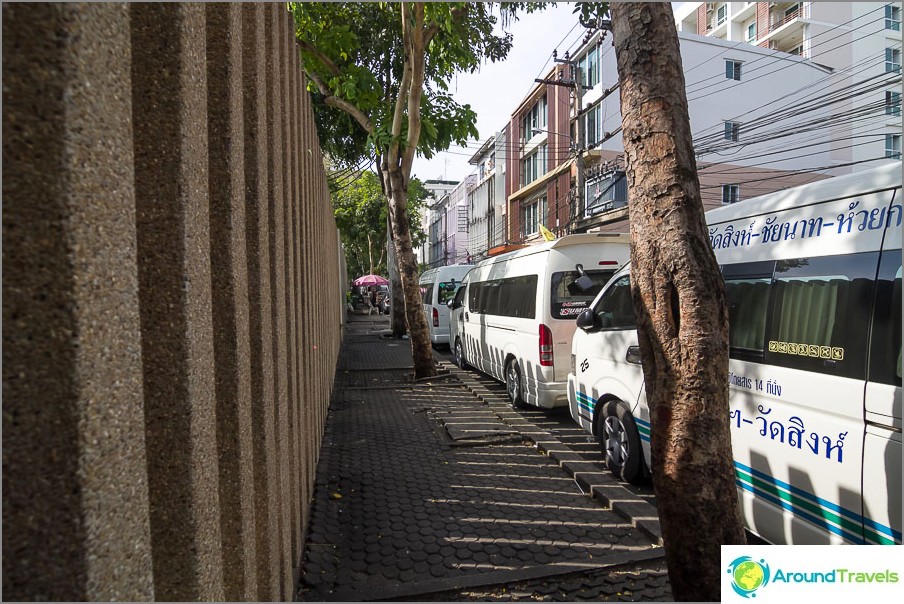 On the map
S3 Residence Park
S3 Residence Park
1500 baht / day, great new hotel near the park.
More details.
1500 baht / day, great new hotel near the park. More details.