We spent four weeks in Vityazevo and 2 of them in this apartment. Perhaps it would be more correct to call this housing a townhouse, but the owners called it an apartment. New house, 3 bedrooms, well equipped kitchen. There are also disadvantages, but it seems to me that this is a pretty good option, because sometimes you look at which shabby country houses with old furniture are trying to hand over at the peak of the season, so you grab your head. Before that, we lived for another week in luxury apartment in Dzhemete, but it was not at all a budget option, although closer to the sea and better renovation.
The content of the article
Price and booking
Through Airbnb, you can rent housing from individuals and without intermediaries, both for a day, and for a week, a month. If you register with the service, you can get a $ 20 bonus using this link. The bonus can be used within a year after registration by making the first booking. And be sure to check out my post. about Airbnb, in which I told how to register, how to verify an account, how to look for accommodation, etc..
The apartment costs 3500 rubles / day. You can book using this link, and there is also a description from the owner. Probably, you can find everything on the spot, but I prefer to book everything in advance so that I know right away where you are going. Moreover, from experience, all good options (talking about apartments) disperse quickly, this type of housing, in principle, is not much in the vicinity of Anapa.
Interior
This apartment is not quite an apartment, because there are only 4 of them in the house, that is, it is more of a townhouse. Each has its own separate entrance and two floors, with neighbors do not intersect. At the time of our stay, only one apartment was occupied, the rest were not occupied. Moreover, it seems to me that the neighboring apartment also belongs to the same owners, from which you can use the parking lot and a small area nearby, as if from two apartments. The house is new, just about built and decorated. We were among the first to live.
On the first floor there is a bedroom and a kitchen, on the second floor there are two more bedrooms. Each floor has a bathroom with toilet and shower. The area is enough to comfortably accommodate 2-3 families. Each bedroom has an air conditioner and a TV, and in the first floor bedroom there is also a fireplace, but we did not heat it, it was warm. The kitchen is well equipped, there is a stove, microwave oven, all utensils for food and cooking, refrigerator, washing machine. The water was bought for drinking, and it was prepared on the one that came from the tap (its own well). Hot water from an electric boiler. The garbage had to be taken out into the street and put near the gate, 2 times a week a car comes to pick it up. Bed linen, towel, soap, toilet paper were available. Magnit and fruit and vegetable shops are literally 10 minutes on foot. Free parking for 3 cars and there is a small BBQ yard with barbecue and table with chairs. In general, we liked everything, but about the cons below.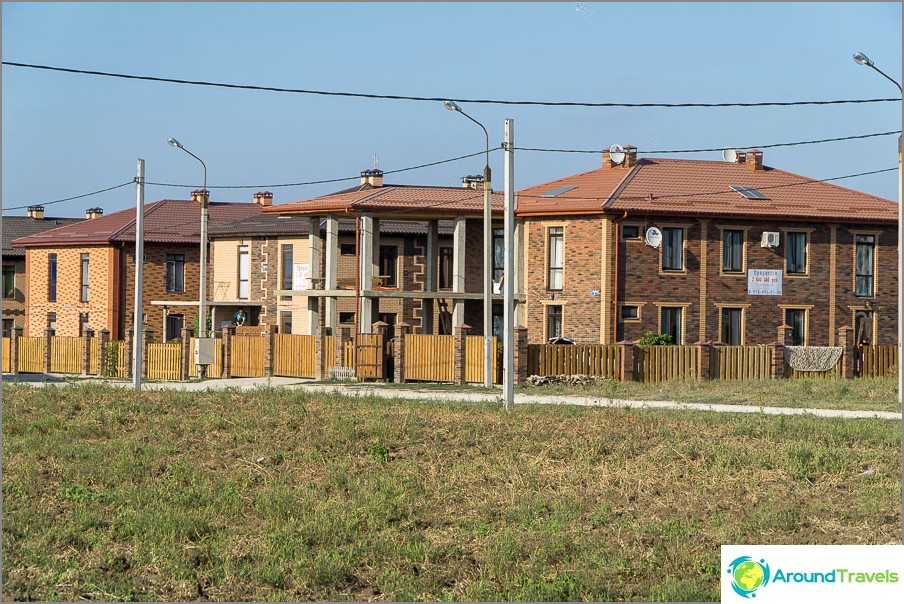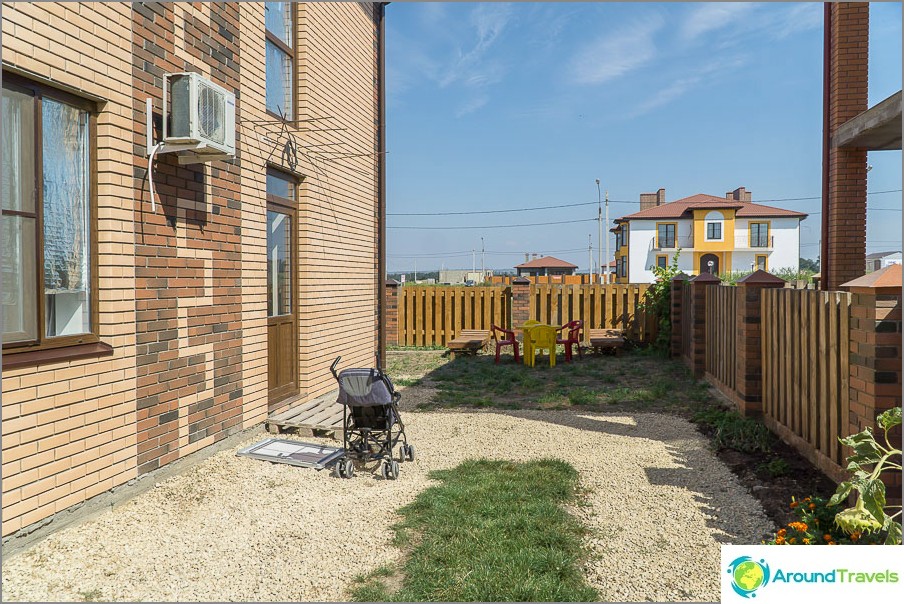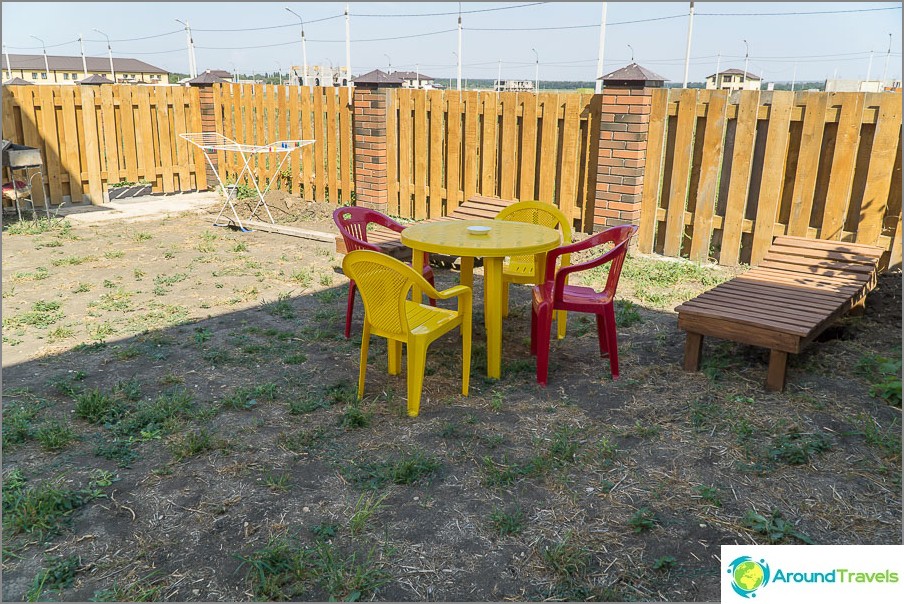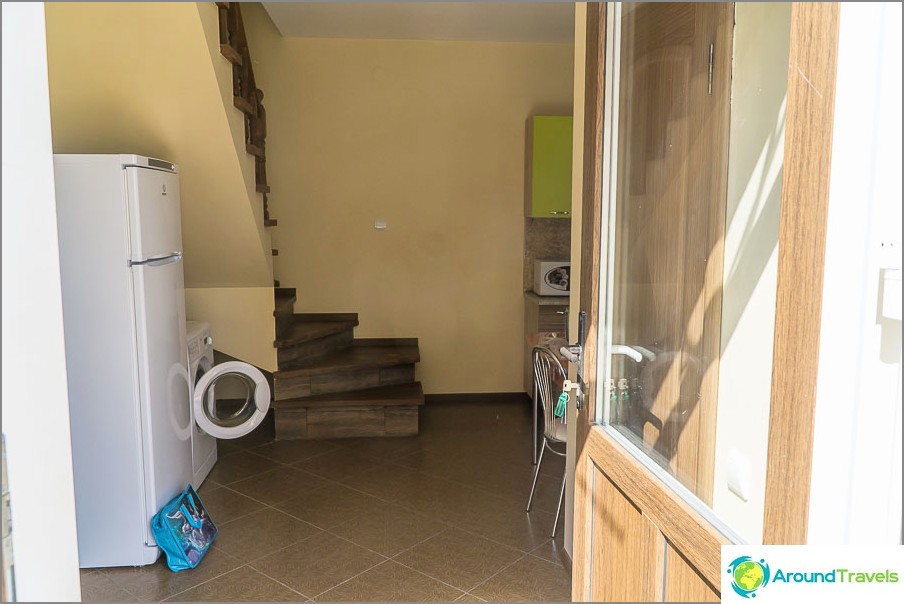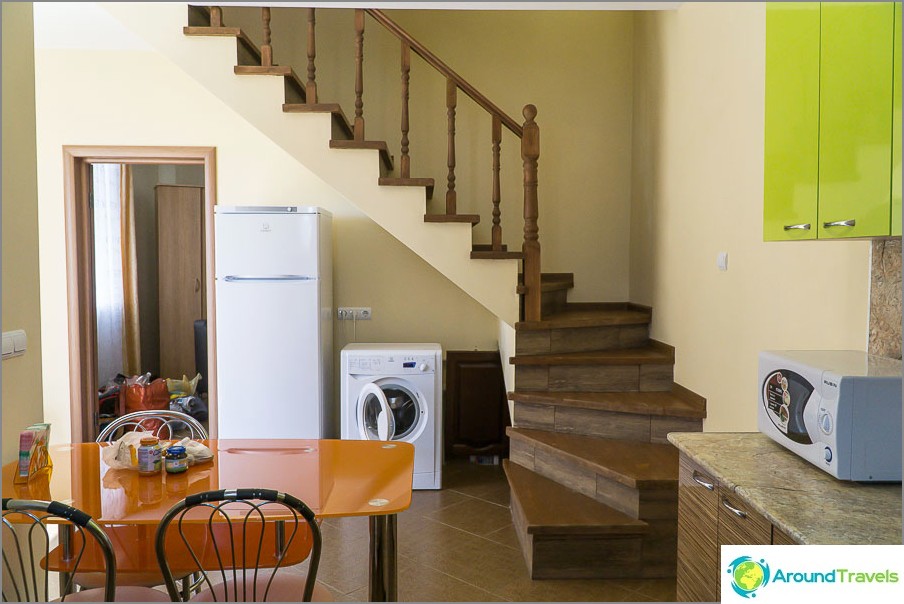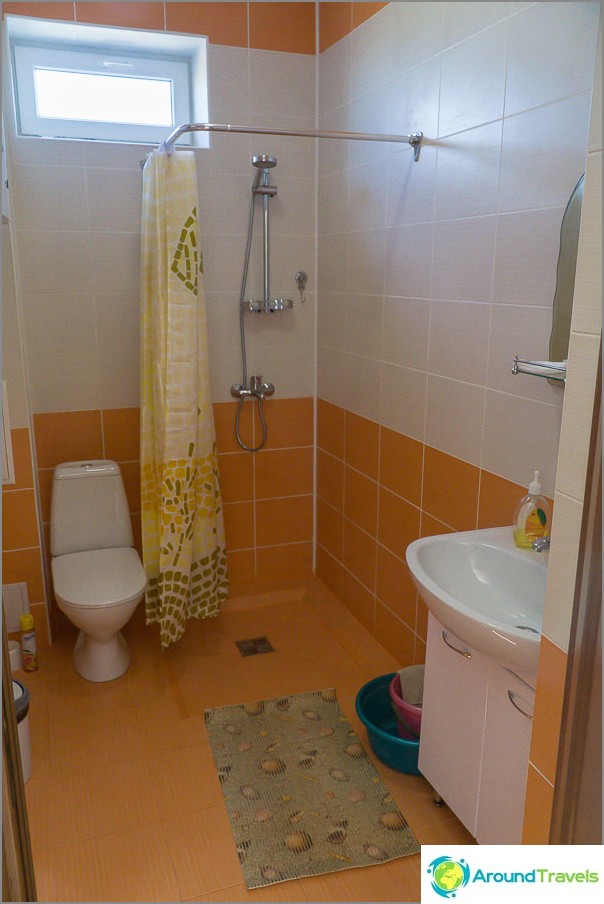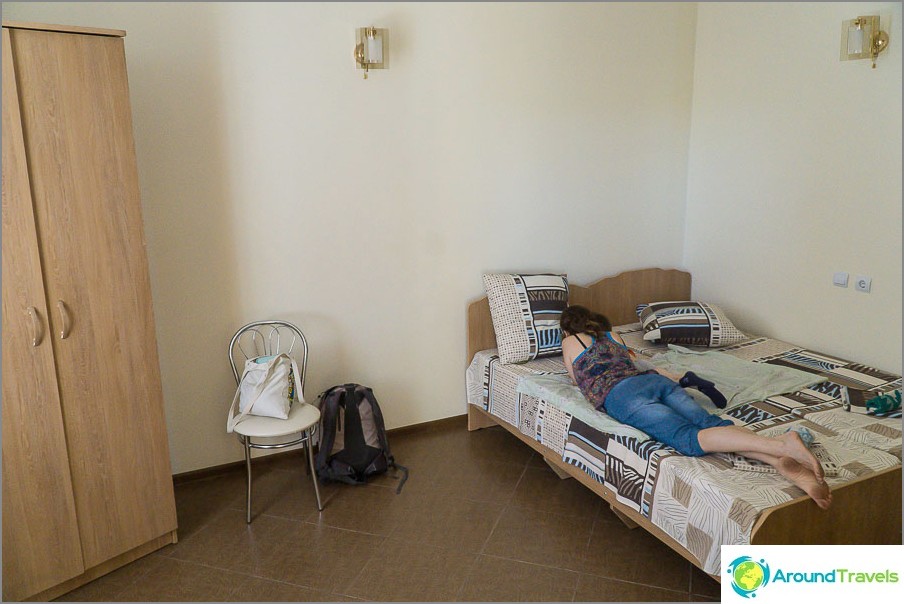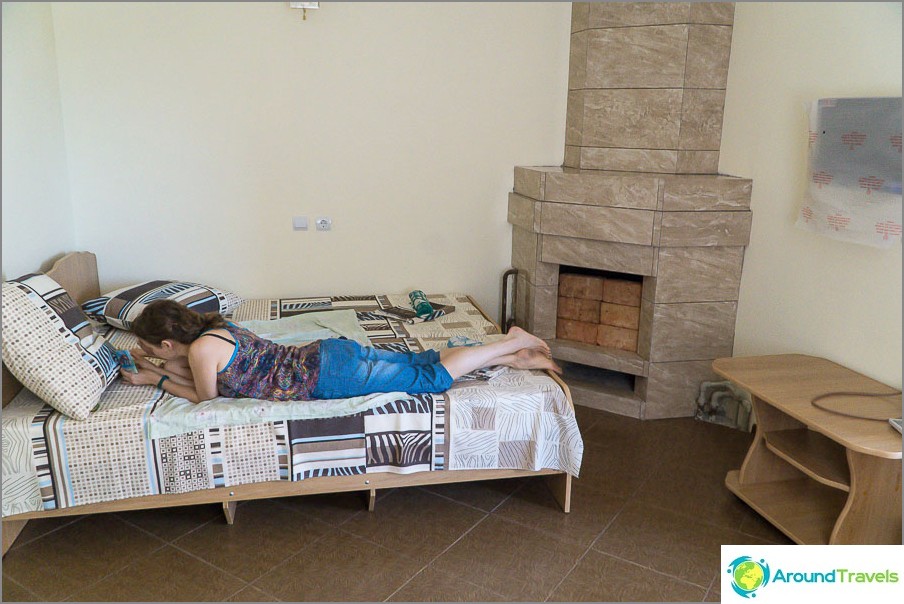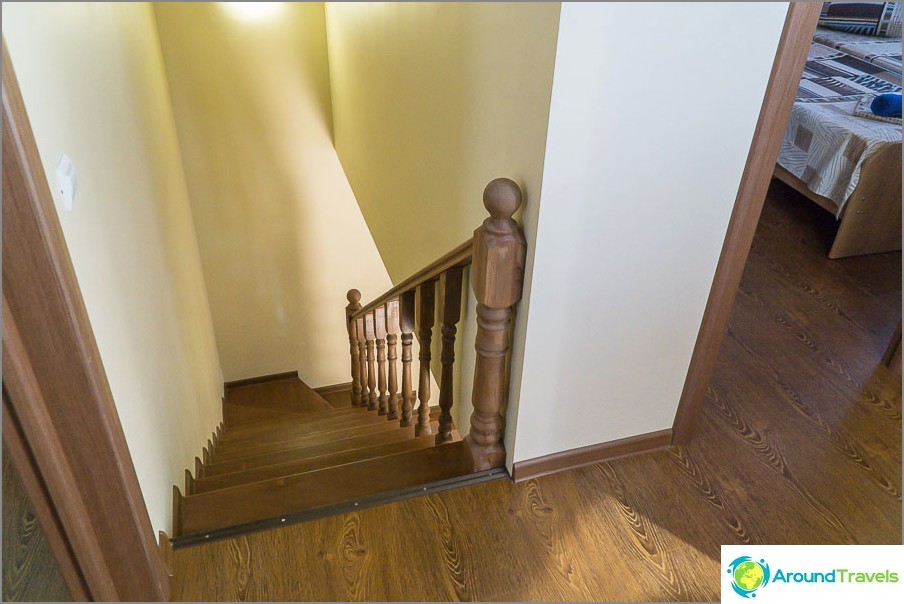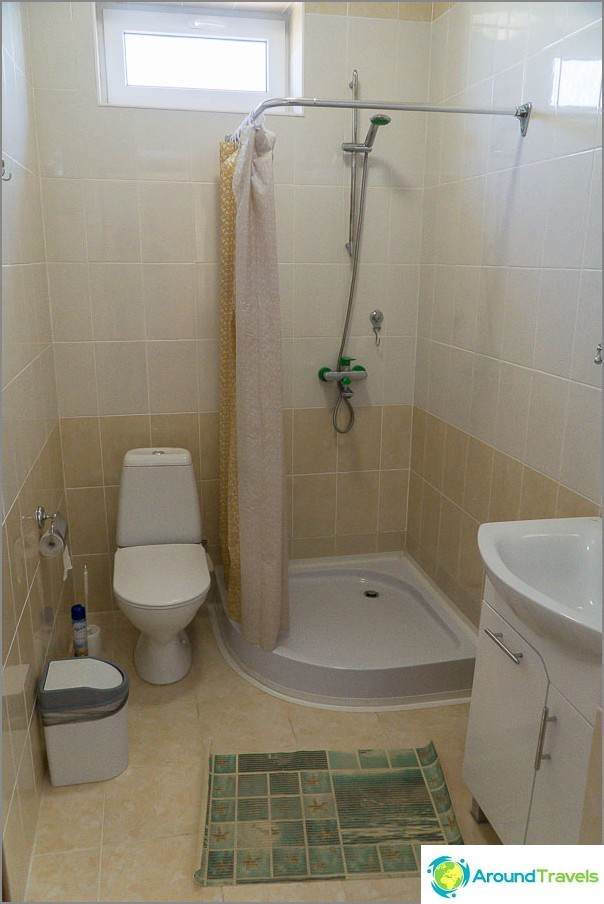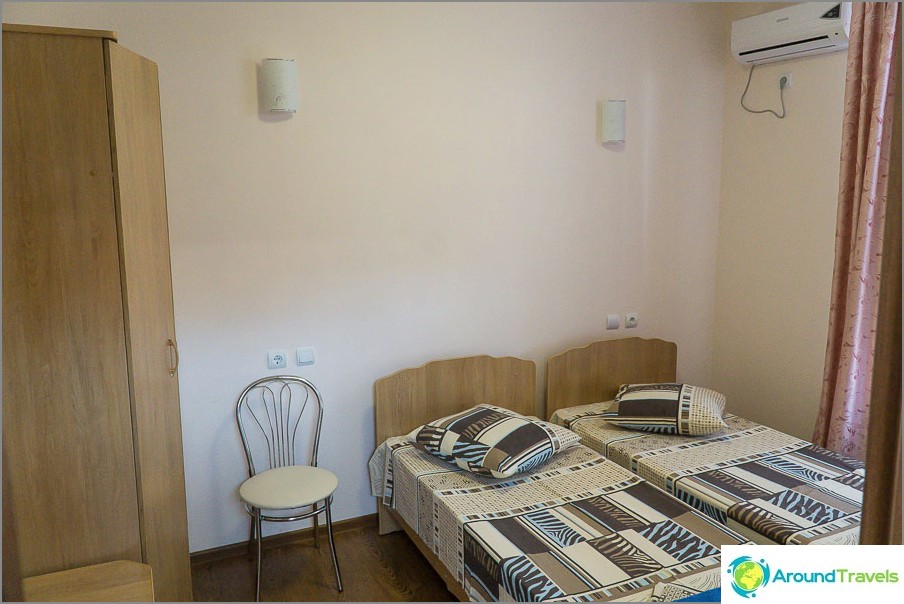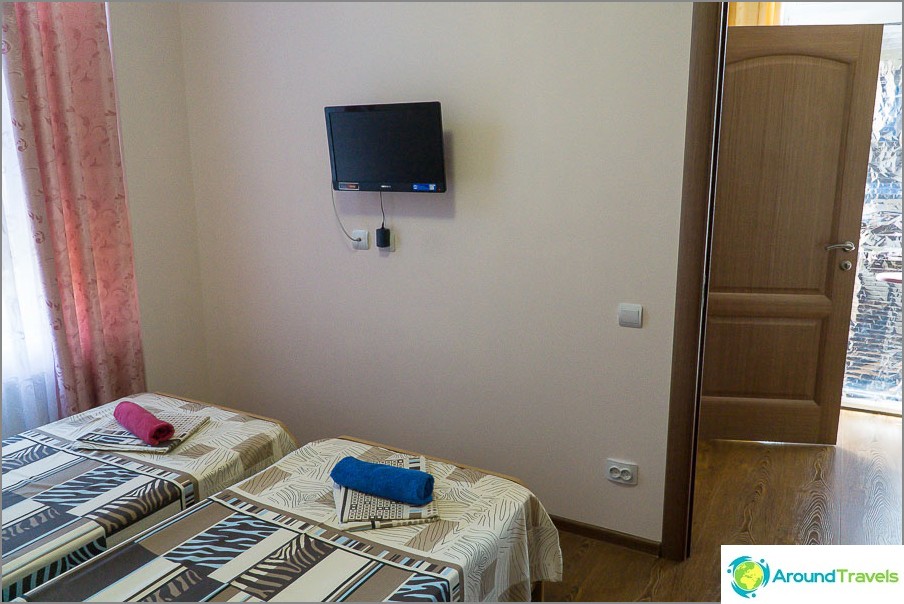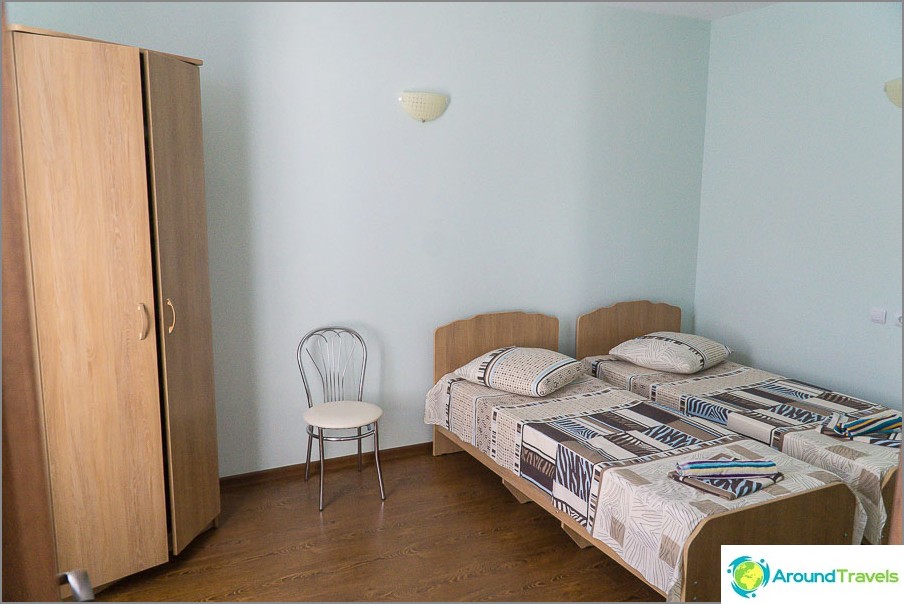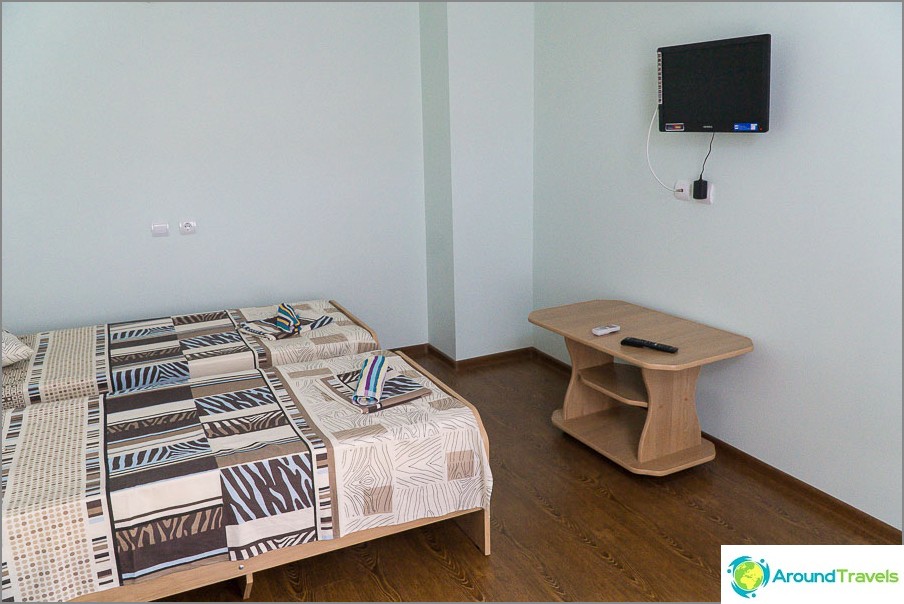 The main disadvantage is that it takes about 30 minutes to walk to the sea (central Vityazevo beach). We were in a car, so we didn't care. Moreover, if you go not to the central beach, but to the wild one on the right (if you face the sea) and behind the barrier, then there will be many places on foot from where you will need a car. Our friends who lived with us walked to the central one, they said, it's okay.
The second minus, there are a lot of stray dogs in the area. No, they don't attack and are quite friendly, but they love to bark. If you sleep with the windows closed, you can't hear them, they can't enter the territory either, the fence.
There were other minor drawbacks: not very convenient gates and a wicket (the boards must be removed and put in place every time), an inconvenient street garbage container, the lock on the front door stuck (it was repaired the next day). But I still think that this housing is quite good in terms of price / quality, to be rented by a large company or several families. And I hope that the owners will correct minor flaws.
On the map
The house is located in a new area under construction, there are no streets on the maps yet. Address: Tomskaya 23.
Apartment in Vityazevo
Apartment in Vityazevo
Nice apartment, townhouse, with its own parking and 3 bedrooms.
More about the apartment
Nice apartment, townhouse, with its own parking and 3 bedrooms Read more about the apartment