Have you ever held a Binturong in your arms? Or maybe you touched a hippopotamus? Did you feed a flock of flamingos? If not, you are definitely in Khao Kheo! This is probably the most interesting attraction in the vicinity of Pattaya, one of the oldest and largest zoos in Thailand..
The content of the article
Khao Kheow Zoo
Khao Kheo Zoo began with the expansion of the royal Dusit Zoo in Bangkok, when some of the animals were resettled to the place where Khao Kheow is now. It is home to about 8 thousand individuals and more than 300 species of animals. Of course, the scale of the zoo is amazing. Then you won't want to look at others easier at all. But the most important thing that I love about Asian zoos is that there are practically no traditional cages..
Many animals can be hand-fed and touched, which is why a zoo is called a contact zoo. And this is one of the main features of Khao Kheo. All animals live in conditions that are as close to natural as possible. Not dangerous for humans, for example, deer, walk freely on the lawns, they can be ironed. Other, dangerous and predatory animals, live as if on islands surrounded by a concrete moat with water so that they could not jump over it..
Large animals, like rhinos and giraffes, walk behind a low hedge, come close to it, and you can feed and touch them. This is just amazing! And strange. In general, there are so many animal species here, and the territory of the zoo is so vast that even in a day and by car, you can hardly see absolutely everything. You can come to this zoo every year and every time everyone will be delighted, both children and adults.
At the entrance to the zoo, you can see a number of vendors selling «grocery sets» for feeding animals. They are inexpensive and come in a range of sizes and include herbs, green beans, bananas, corn, and carrots. In principle, you can take your own food for feeding animals, no one will pay attention to it. Food bags are available in smaller, larger and larger sizes..
The price for the package is 20, 50 and 100 baht. Since feeding animals is Khao Kheo's main entertainment, it is worth taking food for them. In addition to baskets at the entrance, there is also the opportunity to buy food directly from the enclosures with animals, on the territory, it costs from 10 to 50 baht per serving.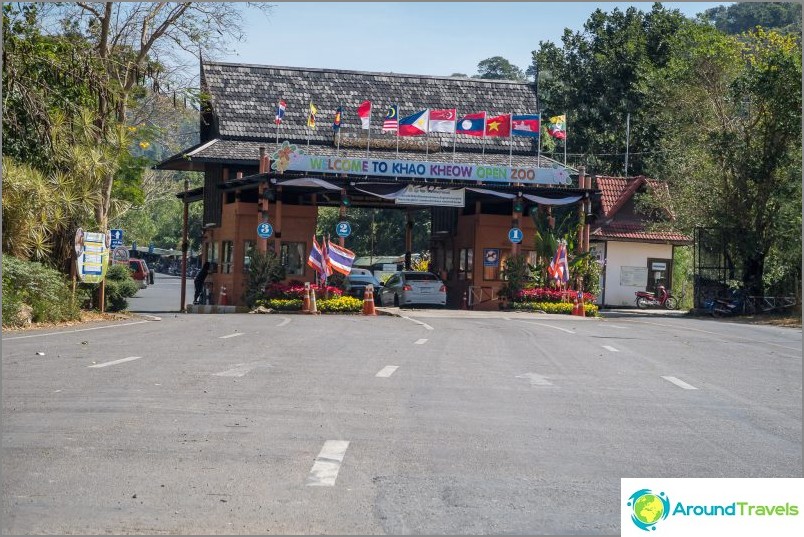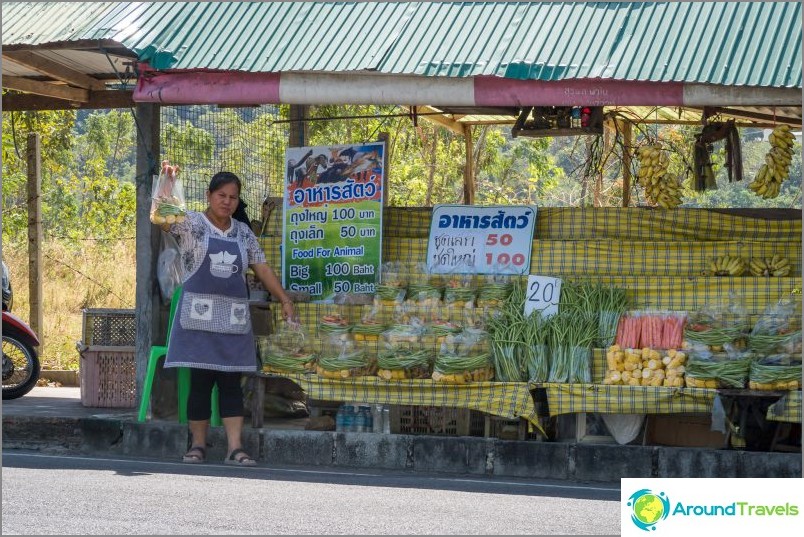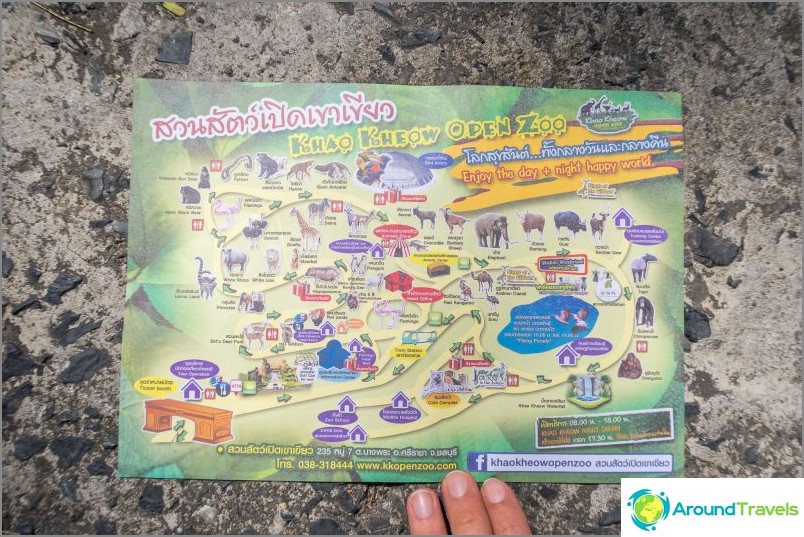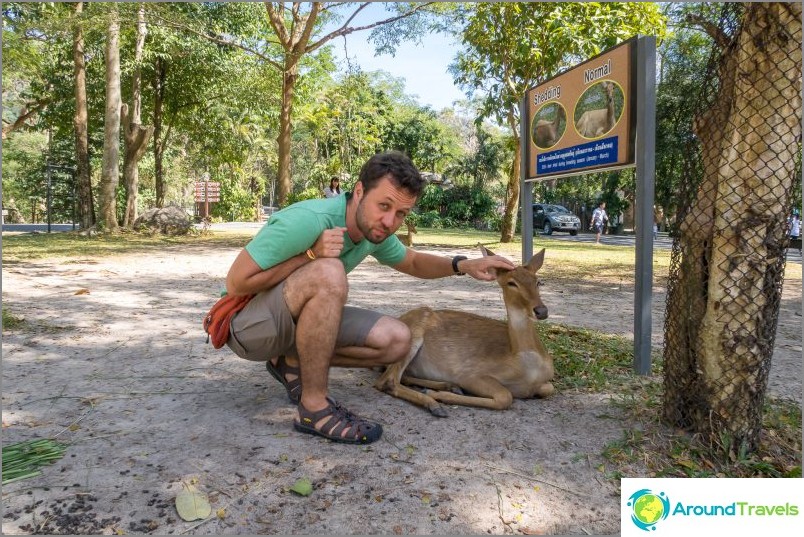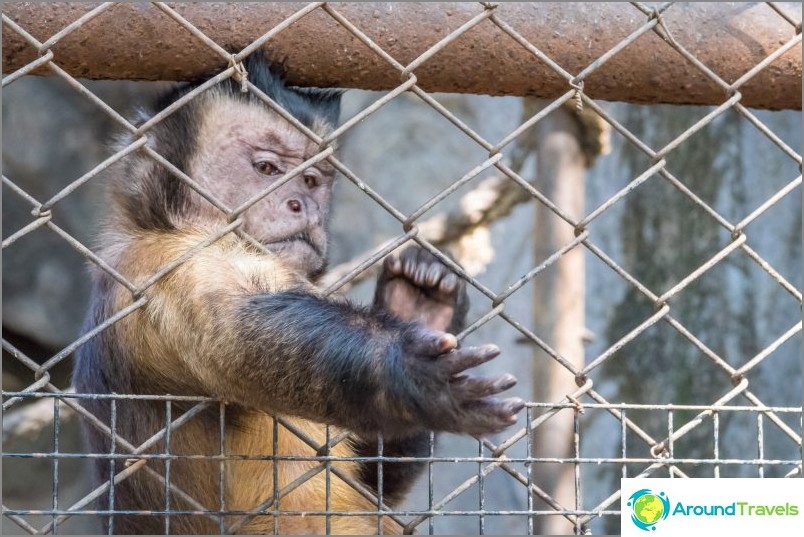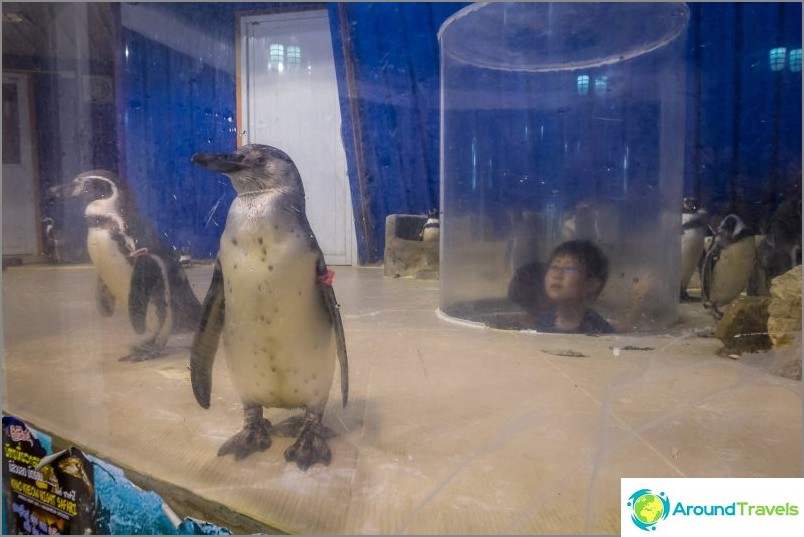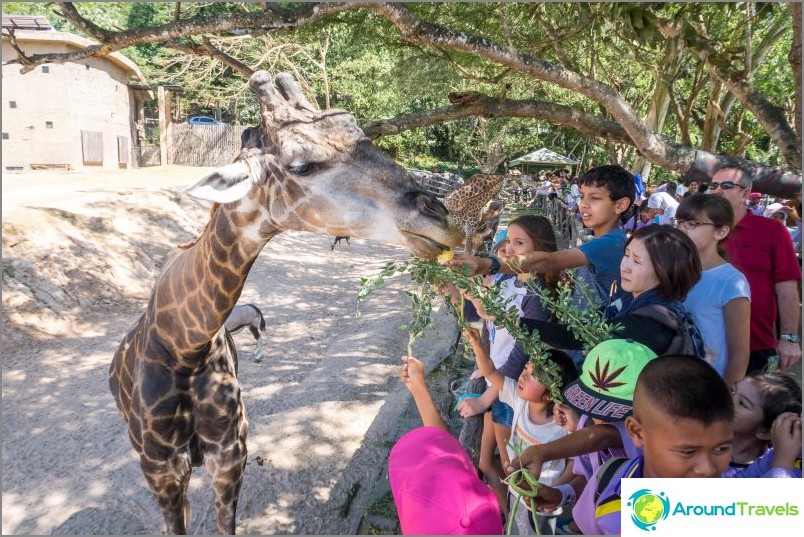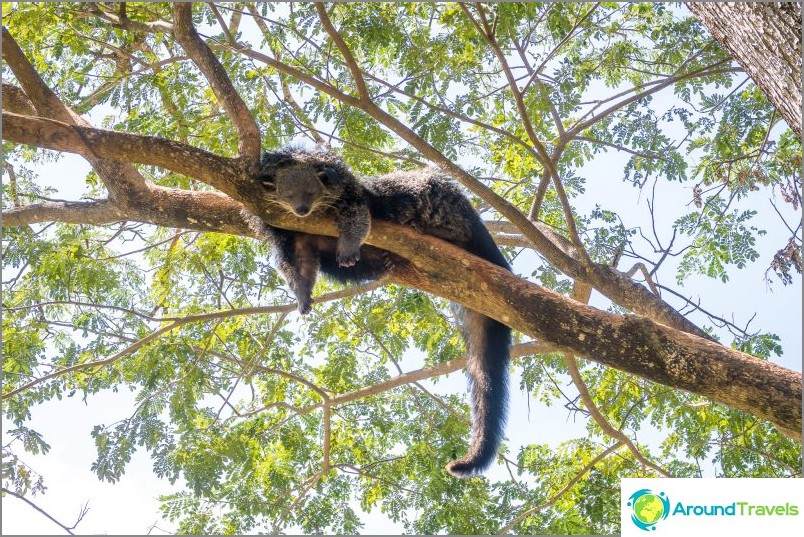 You need to allocate at least 3-4 hours to visit the zoo. It depends on your speed and desire to see everything, the place is so interesting that you can spend the whole day there. The part of the park closest to the entrance is more lively, there are many visitors. The farther part is quieter and more spacious. Perhaps not everyone gets there, but on foot there is a long way to go. But there is not much there, some of the aviaries are abandoned.
It is thought out so that you can drive a car / bike throughout the zoo, since the territory is huge and it is rather difficult to overcome it on foot. Through the entire zoo, winding, one main road leads, eventually ending in the same place where it began. For those who have no transport or do not want to drive their own car, there is an option to take a golf cart. A handy thing, small and nimble. Golf carts are available for two or four. They cost about 350 baht per hour, but starting from the third hour the price is lower.
A golf car can be taken on bail and only if you have a driver's license, a Russian license will also work. If you are traveling on an organized tour, you will be driven around the zoo in a long, multi-seater electric car.
I drove in an ordinary car, also without any problems. There are parking lots everywhere. And in the car you take a break from the heat under the air conditioner (there is only wind in golf carts). You can also buy a seat on the sightseeing bus, it goes through the entire zoo, stopping at each point for a while. But it seems to me that it is still better to use individual transport, it is more convenient not to adjust and be where you want and how much you want.
I arrived in the middle of the day, it was the hottest. Perhaps that is why some of the animals were hiding somewhere in the shadows, some of the cells seemed to be empty at all. It may be better to visit the zoo in the afternoon when the heat subsides.
In addition to the animals kept in the zoo, wild monkeys from the forest come to the territory to feed. It is better not to feed them, because they walk in a flock and can attack to take away food. In general, they are quite aggressive and all guides, as well as zoo workers warn visitors to stay away from wild monkeys. There are even signs on the territory prohibiting feeding wild monkeys..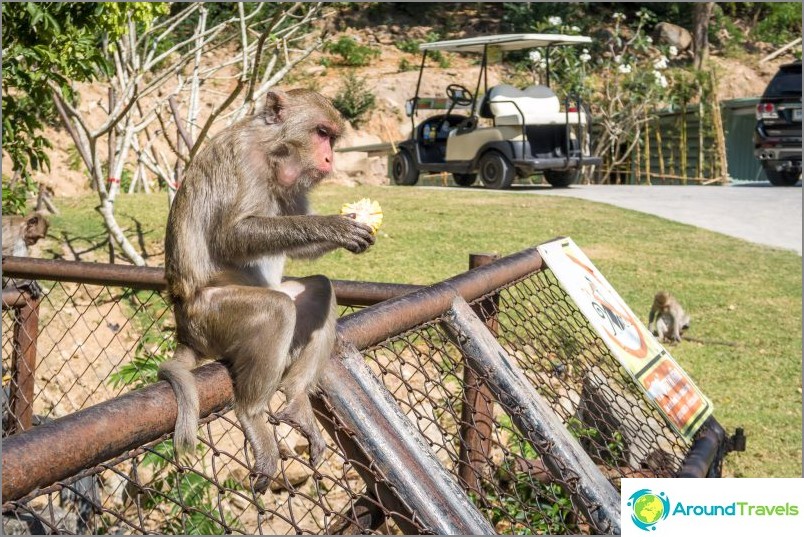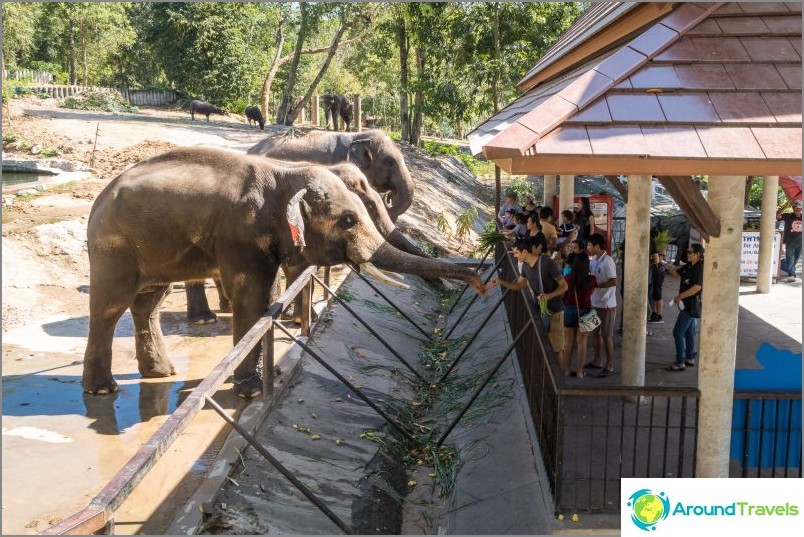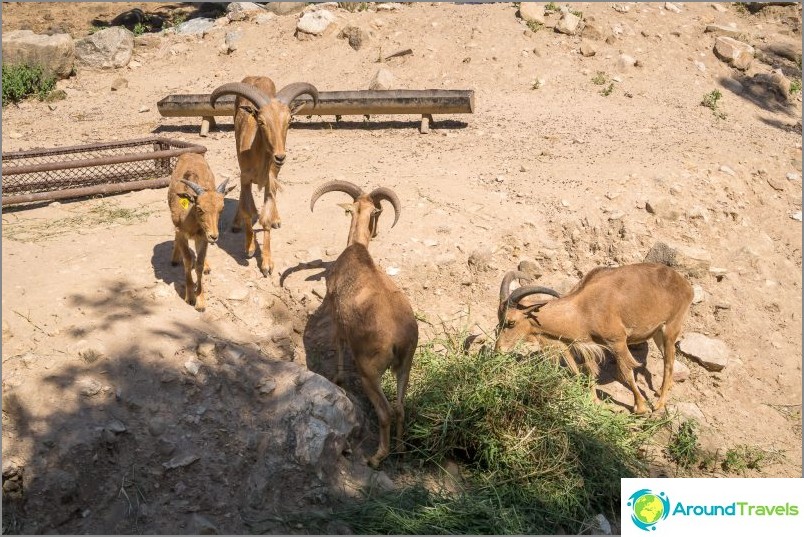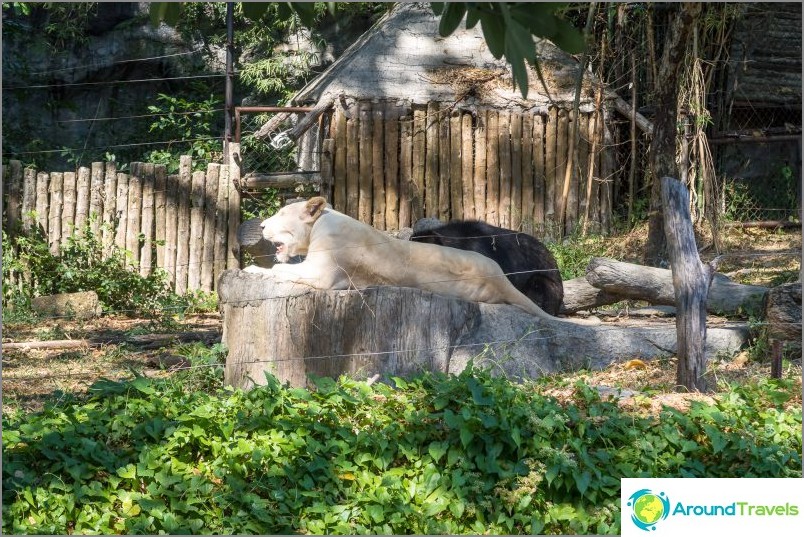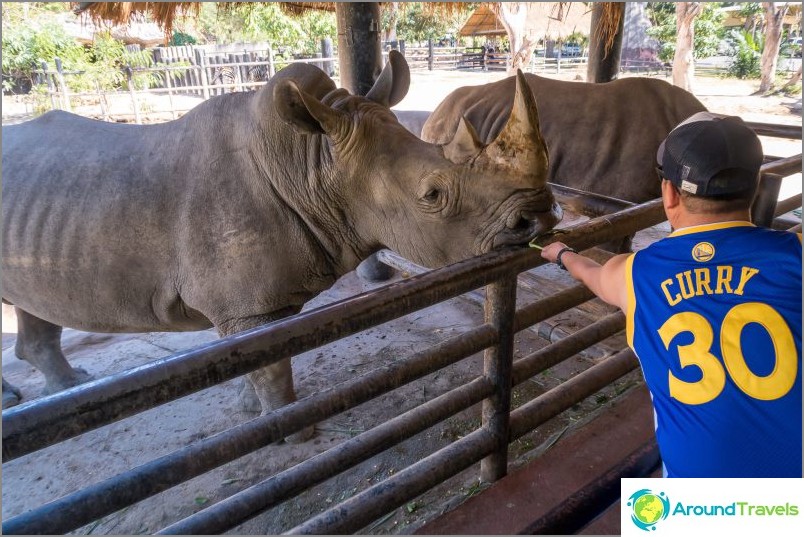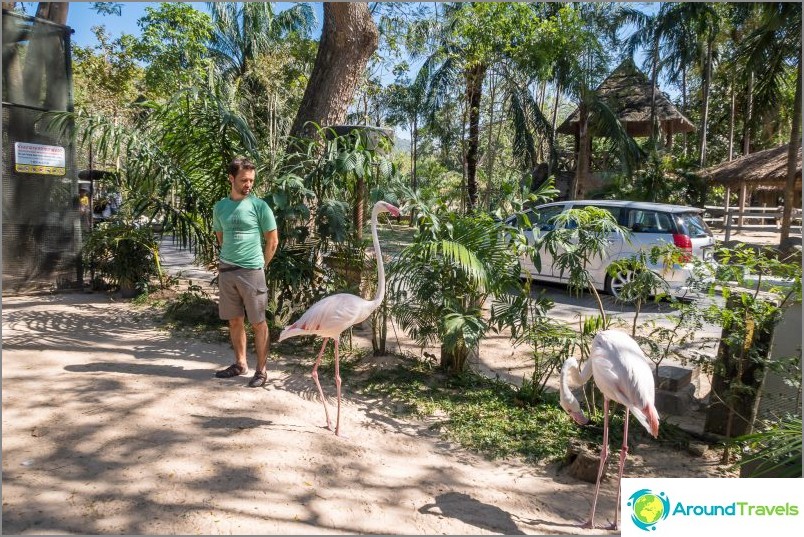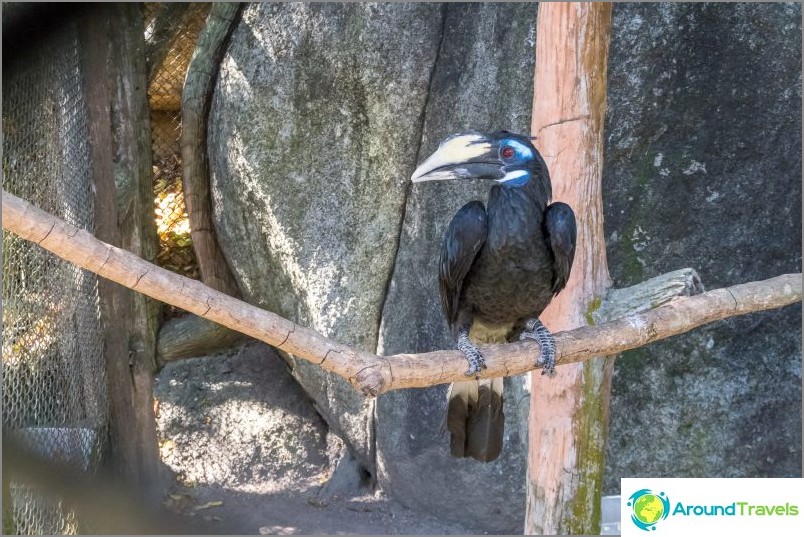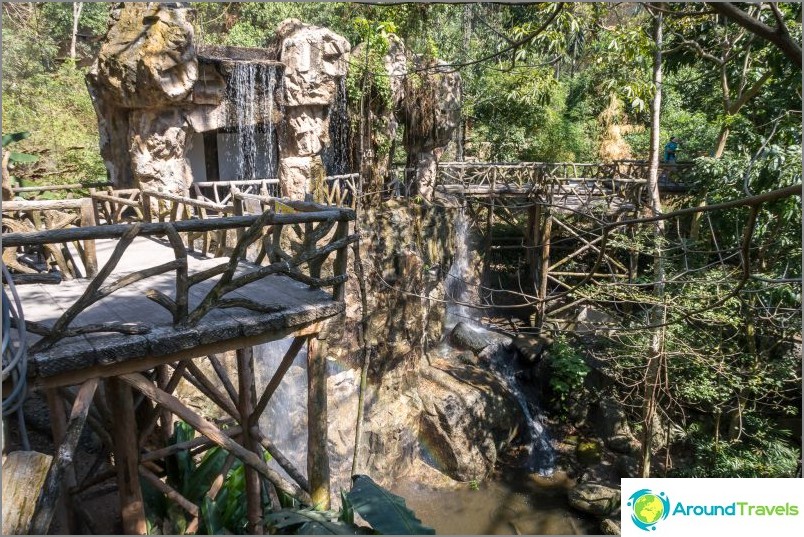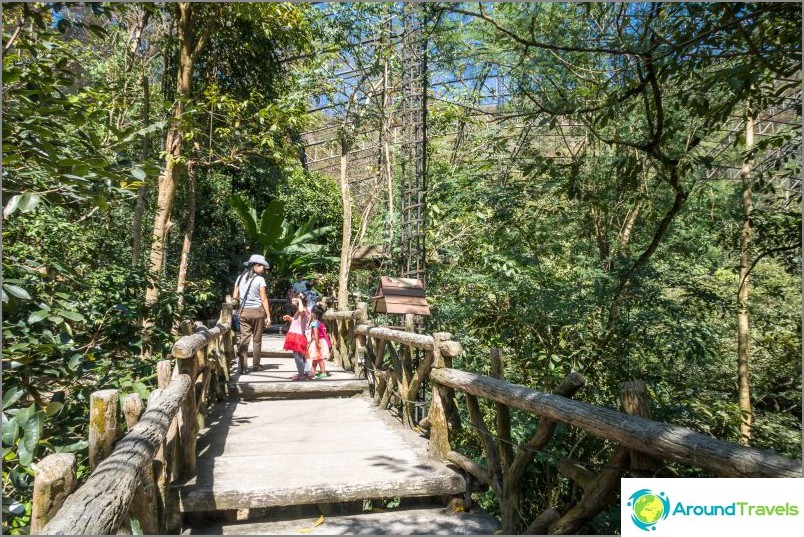 The entire vast territory of the zoo of more than 800 hectares is divided into thematic zones: savannah, deer, birds, butterfly garden, all species of the feline family, monkeys, penguins, marine animals, etc. In the Savannah area you can see African animals: zebras, impalas, giraffes, rhinos ... Almost everyone can be fed. It is especially interesting to feed and touch the giraffes. Still, this is a large animal and rarely where you can see it so close. In the Wildcats Zone, you can see more than 40 species of felines that live in a variety of conditions, from the desert to the highlands..
Several times a day, various animal shows are held on site. These are feeding seals, Indian beaks (that is, birds), bathing elephants (you can look through transparent glass at the underwater part of the pool where the elephant swims), a parade of penguins, trained animals with «talent show» and a show usually brought in by organized groups - Journey to the Jungle. It is staged in such a way that the animals act on their own, without trainers, playing their roles like a note and acting like a well-coordinated clockwork. This show features tigers, including whites, lions, other predators, binturongs, birds, otters.
In addition to the fact that animals in Khao Kheo can be watched, fed, stroked, some of them can still be photographed holding them in your hands. Several places offer to be photographed with a huge furry binturong. This is not a dangerous animal, it looks like a honey cat: very fluffy and with a cute face..
At the exit from the show Journey to the Jungle, they offer to be photographed with a large chimpanzee monkey, a parrot and others. Naturally, all this for a fee. Also, if you wish, you can ride an elephant around the territory.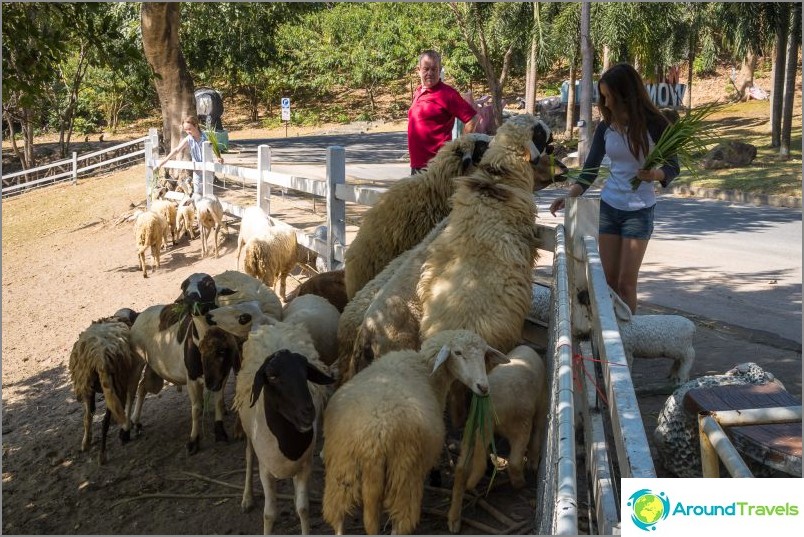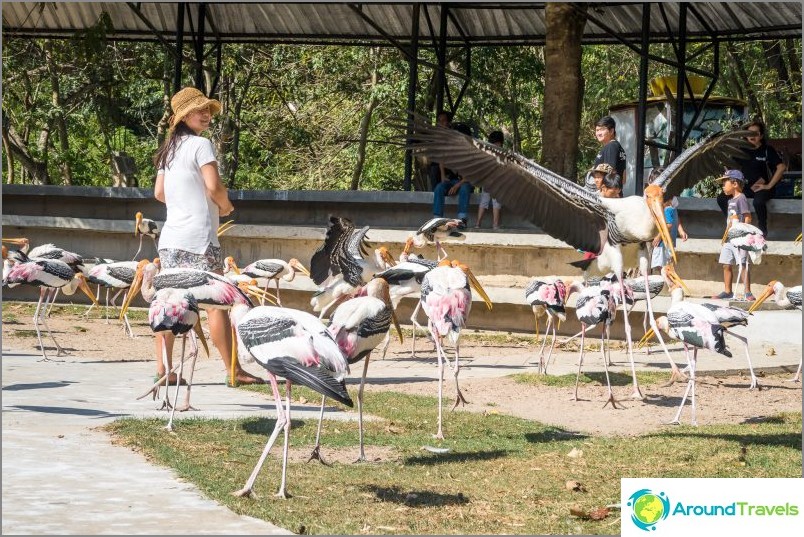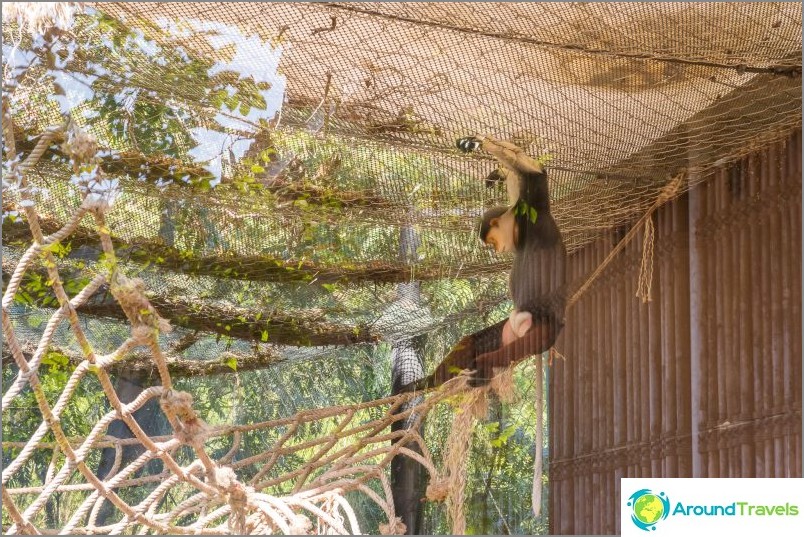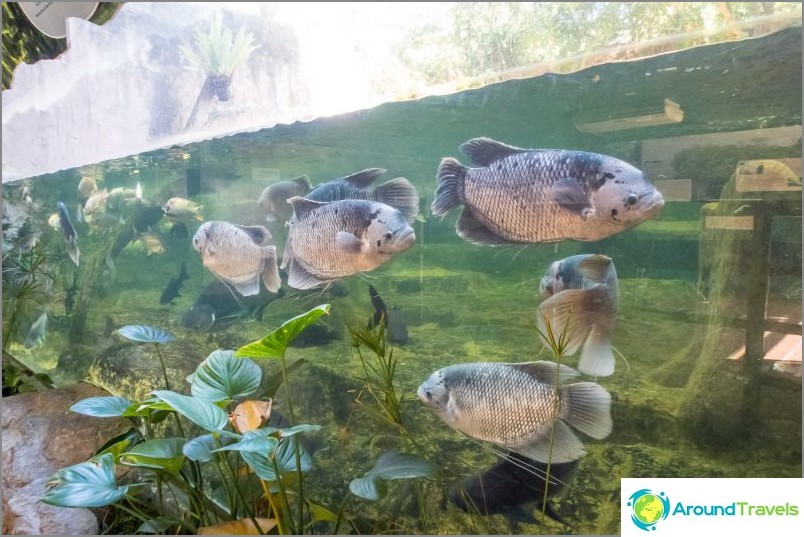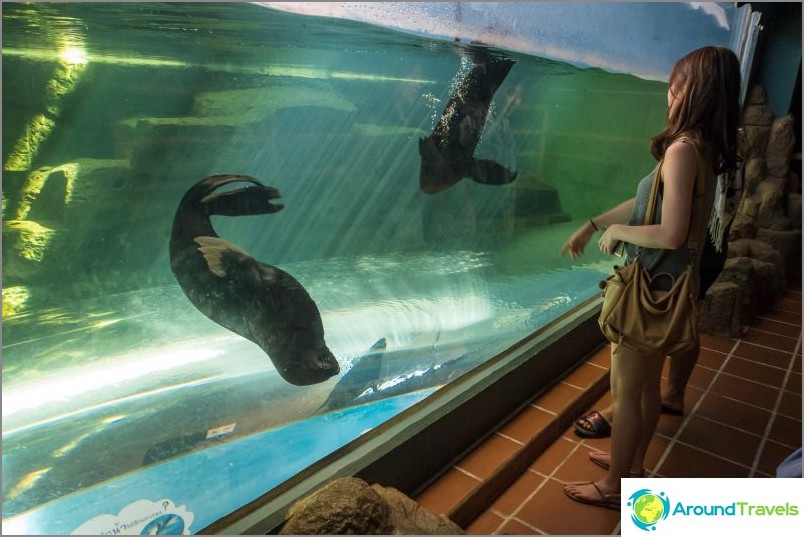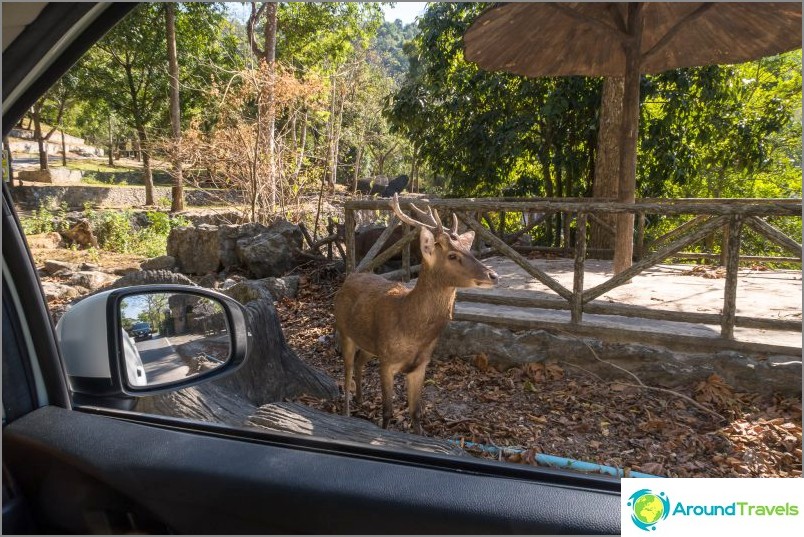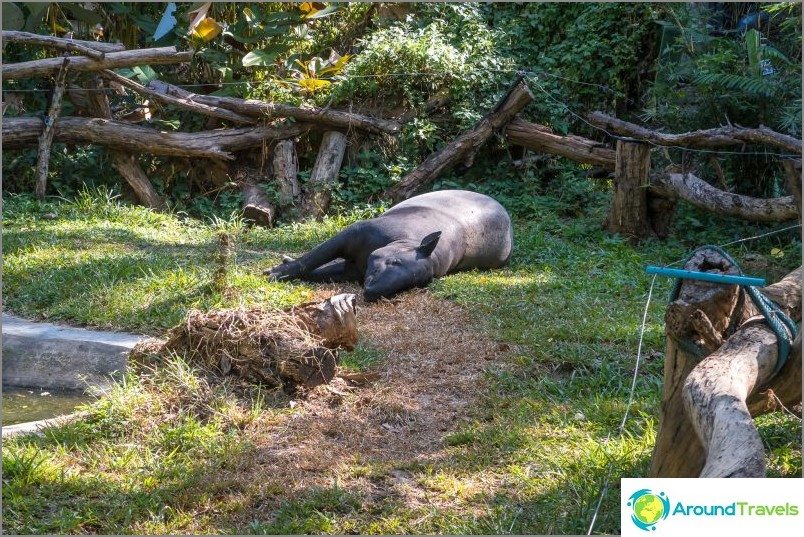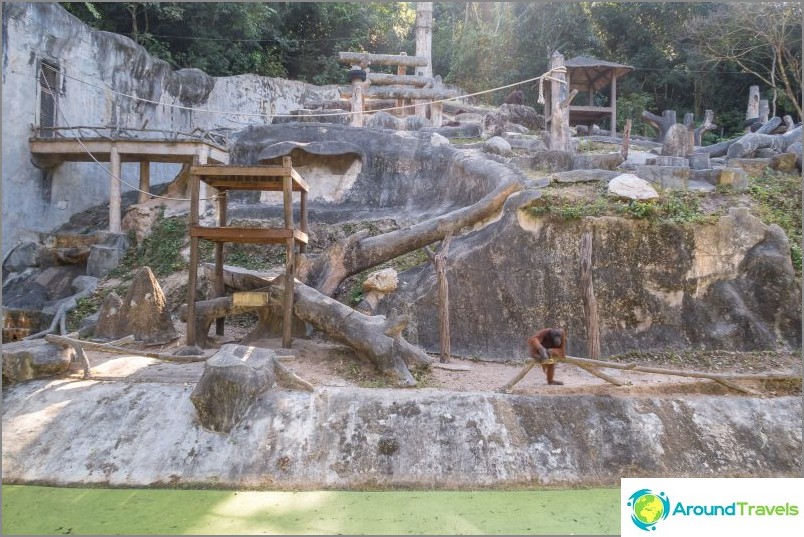 Since the territory is very large and tourists spend a lot of time here, almost the whole day, there is everything you need from the infrastructure: toilets, cafes, small stalls with drinks and food.
Khao Kheow is not only entertainment for tourists, it also studies animals, and there is a hotel on the territory where you can stay to get a deeper immersion in the life of wildlife.
Ticket price
Ticket price: 300 baht per adult and child, 50 baht per car. Children under 90 cm free. For a group of 5 people a discount.
Life hack! Although the cost for such a good zoo is small, you can buy tickets even cheaper: 200 baht per adult and 140 baht per child (height 90-135 cm). For a child, in general, half the price is obtained.
Everything is done through Klook. Great site where tickets are always discounted. You pay online about 1 day before the trip, you will receive a voucher by email. It must be shown at the checkout from the phone screen.
Discount ticket to Khao Kheow>
Alternatively, you can take a guided tour if you don't have your own rented bike or car. The cost of an organized tour is from 600-900 baht per adult. Some agencies on the way back will bring shopping in a spice garden or something similar to beat back the cost..
Price for excursion to Khao Kheow>
Working hours
Zoo opening hours: 9 am to 6 pm.
Night Safari: from 6 pm to 8 pm, held in a separate area where you can observe the life of animals that are more active at night.
The Journey to the Jungle show lasts about half an hour, starting time: 11:00 13:10 15:10; a ticket for it, if you arrived on your own, costs 100 baht for an adult and 50 for a child.
The Animals Show starts at 10:15 am, 12:15 pm, 2:15 pm, and 4:00 pm. The penguin show is held twice a day.
It is better to check the actual time of different shows on the spot, at the entrance to the zoo. There you can also see a map of Khao Kheow with zones.
How to get there
The zoo is located 45 km from Pattaya, towards the city of Sirac and Bangkok. By car from Pattaya you can get there in 40-60 minutes. There is no public transport in Khao Kheo, so either your own / rented transport (just keep in mind that riding a bike on the highway is not entirely comfortable), or a taxi. If you wish, you can still get on a tuk-tuk to the city of Sirac, it is closer to the zoo. And then take a taxi from there.
But the easiest way, if you don't have your own transport, is to take an organized tour at one of the Pattaya travel agencies. With the tour, you will see a little less than yourself, having stayed there all day (if you have enough strength). But the tour includes a transfer from the hotel and back, which turns out to be more convenient and may be even more profitable than paying for a taxi on your own..
On the map
Khao Kheow Zoo
Khao Kheow Zoo
Khao Kheow Open Zoo, where animals walk without cages, and many of them can be fed. Except monkeys. Best Zoo in Thailand.
More details.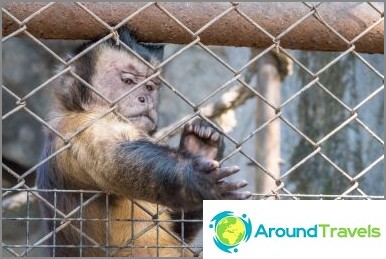 Khao Kheow Open Zoo, where animals walk without cages, and many of them can be fed. Except monkeys. The best zoo in Thailand..
P.S. Write your feedback about the zoo. Maybe I don't know what, but so far this is the best zoo I've ever seen. Most of all I liked to move by car, it is very convenient and some of the animals can be seen right from the car window.