As I wrote once, I don't really like zoos. But I changed my attitude towards them after zoo in Chiang Mai. It is really good there, ranging from the variety of animals, to the overall size of the zoo and entertainment in it. Then, most of all I liked the huge cage with birds the size of a five-story building, you walk, and the birds flutter around, I still remember.
Since it is necessary to introduce Yegor to the animal world, it is a crime not to go to the Dusit zoo, which is a few kilometers from home. Initially, I counted on the level of Chiang Mai, but this zoo in Bangkok is smaller and simpler.
The content of the article
Dusit Zoo
First of all, I wanted to feed some animals and be close to them. Having looked at the photographs from other people's reports, I saw that there was such a thing. However, if you go only for this, the visit time can be reduced significantly..
We arrived at 10 o'clock in the morning, and the heat just started. Either for this reason, or for some other reason, but all the animals were insolently asleep. And most of all, it was upsetting that they could hide in the far corner of the cage or aviary, and there it was difficult to see them not only for a little boy, but also for an adult. Therefore, some of the cells closed with a double lattice and glass can be skipped altogether. Unfortunately, the area of ​​the zoo here is not very large, so not everyone has open enclosures..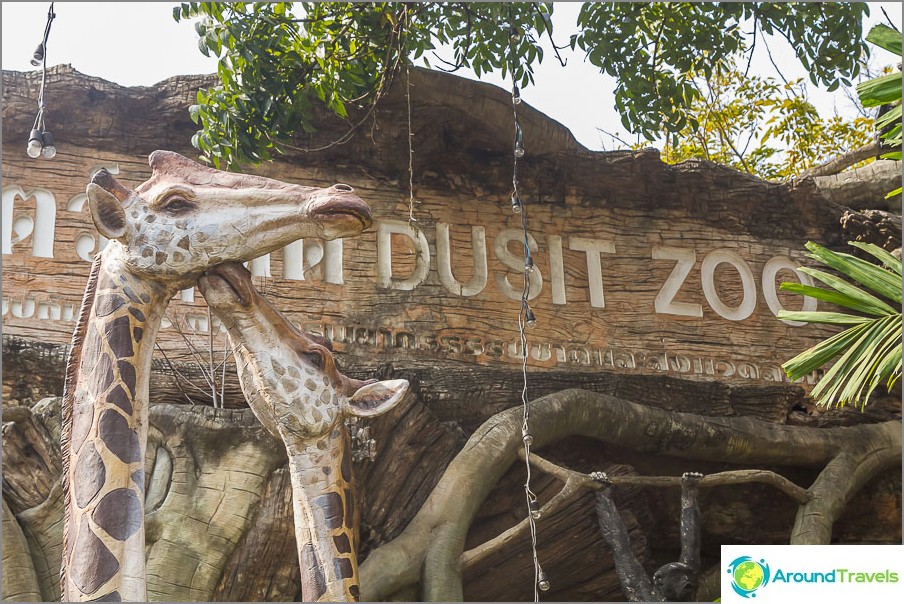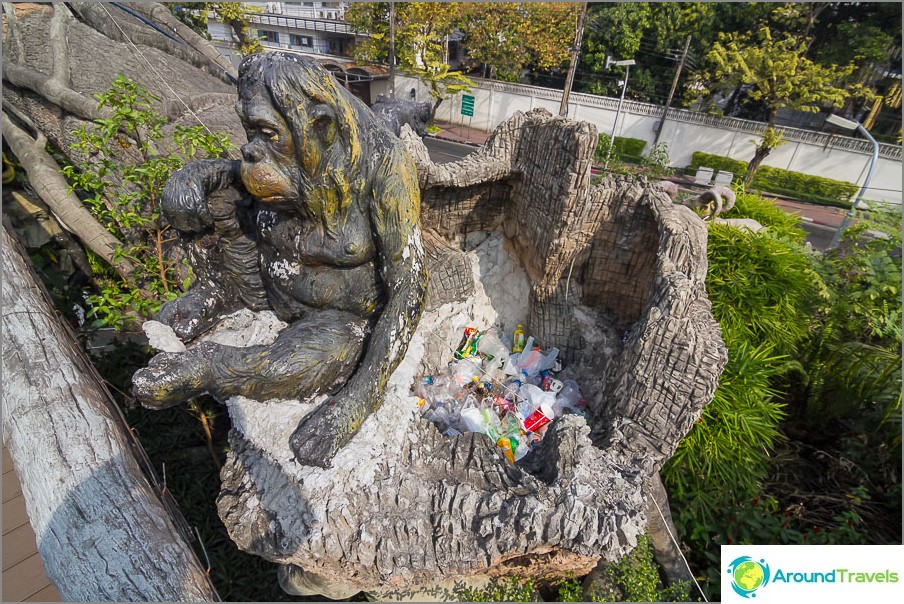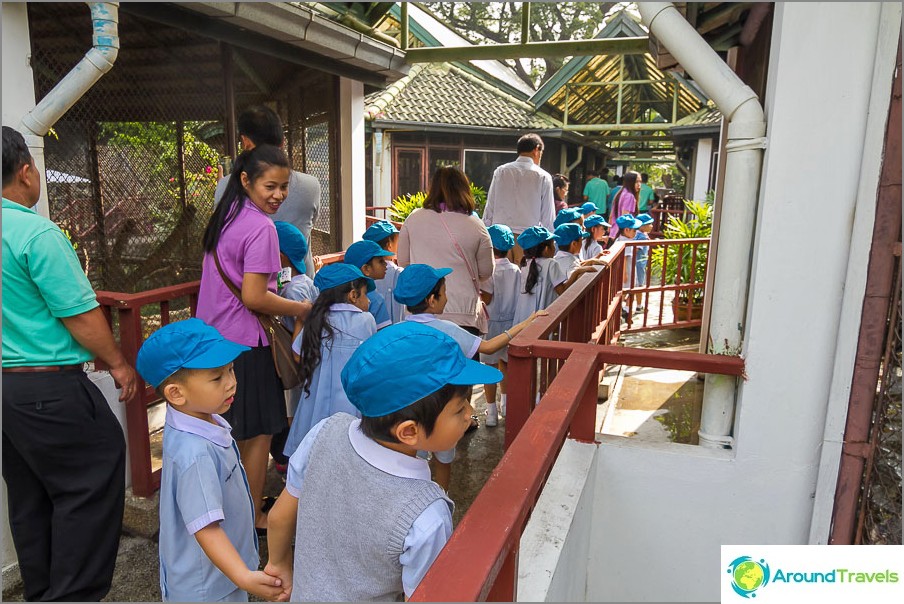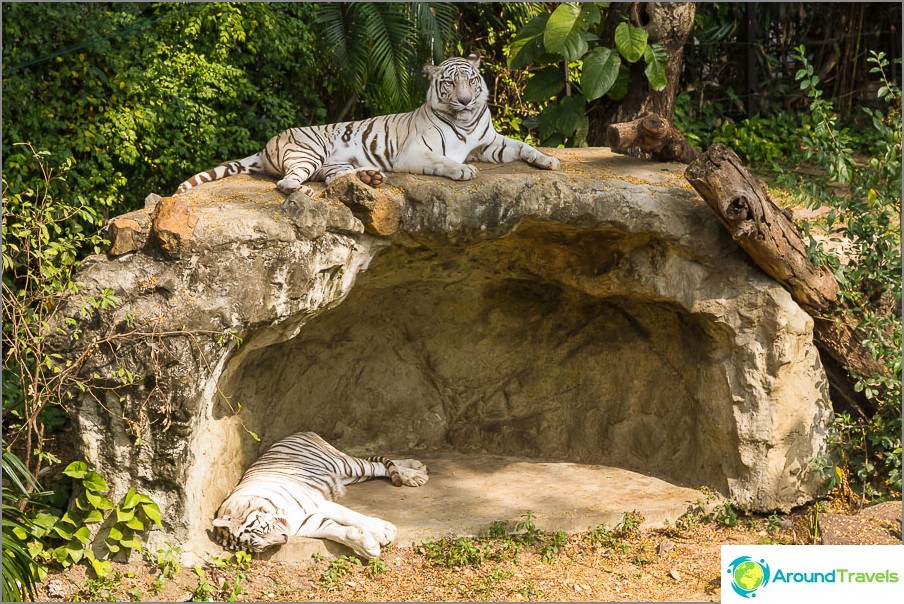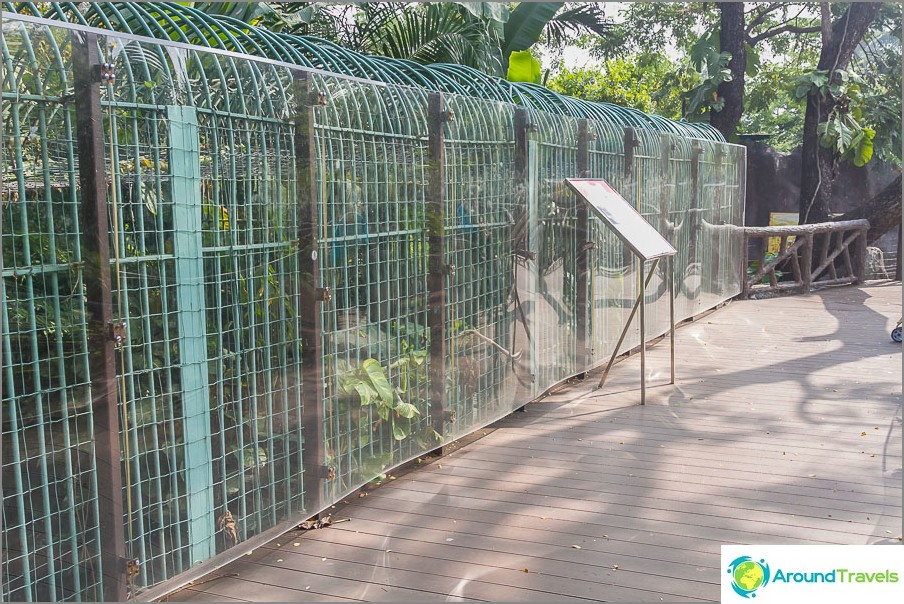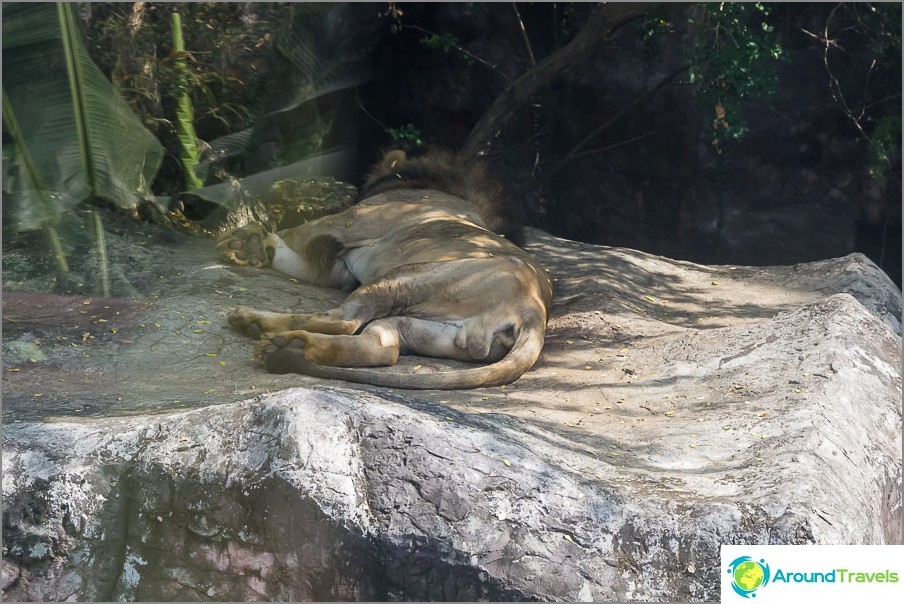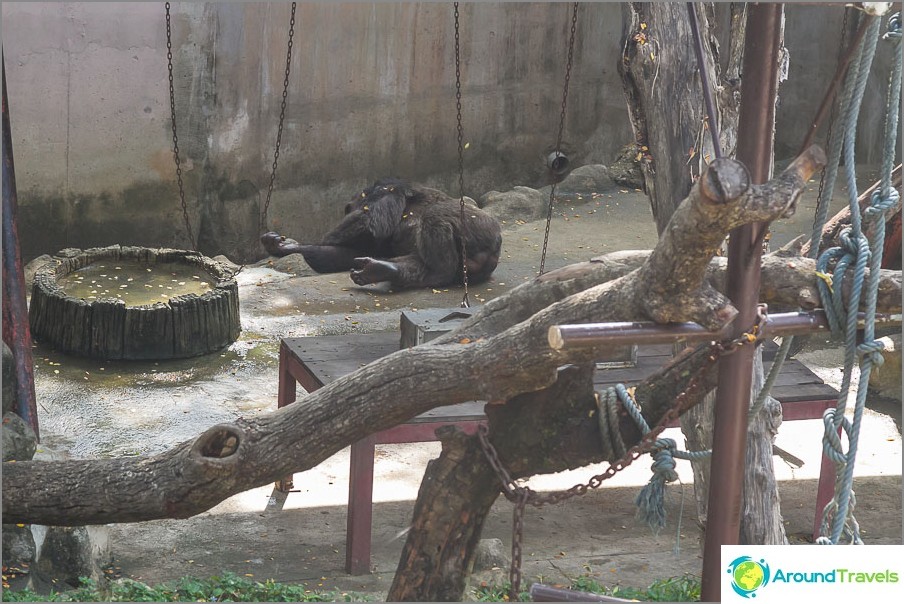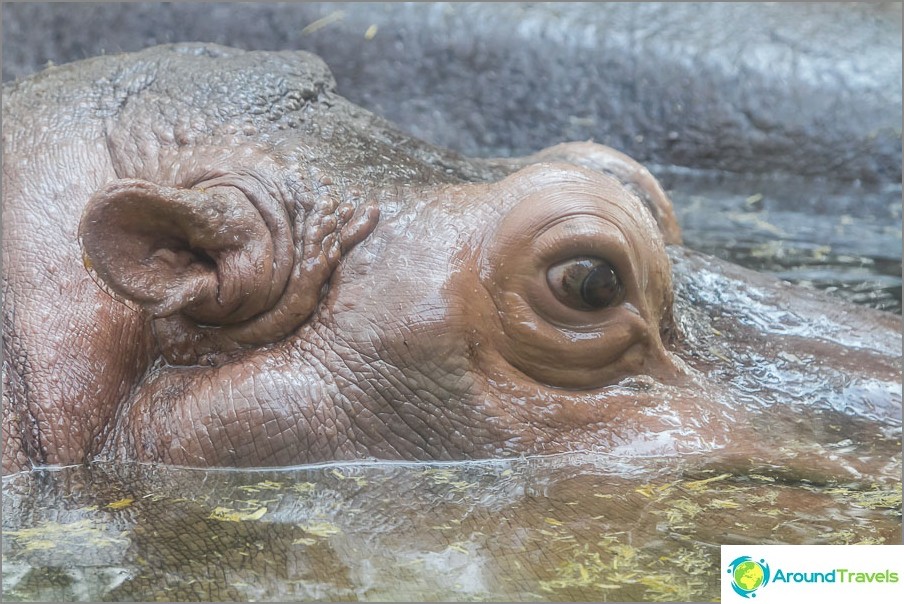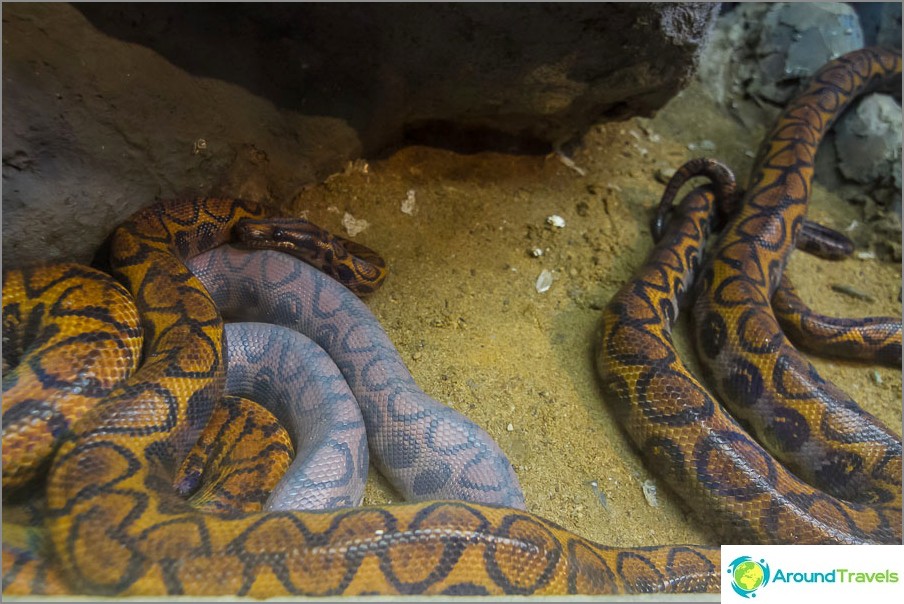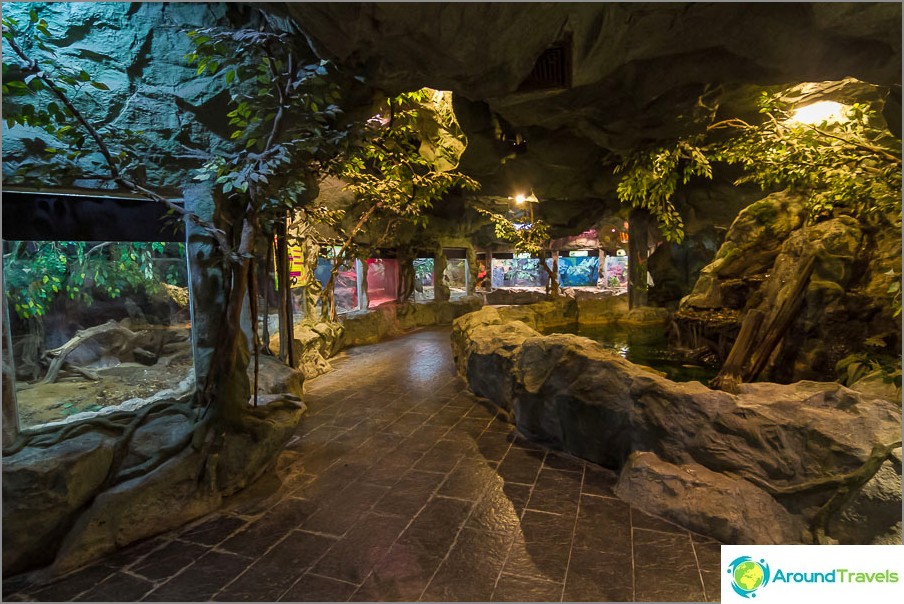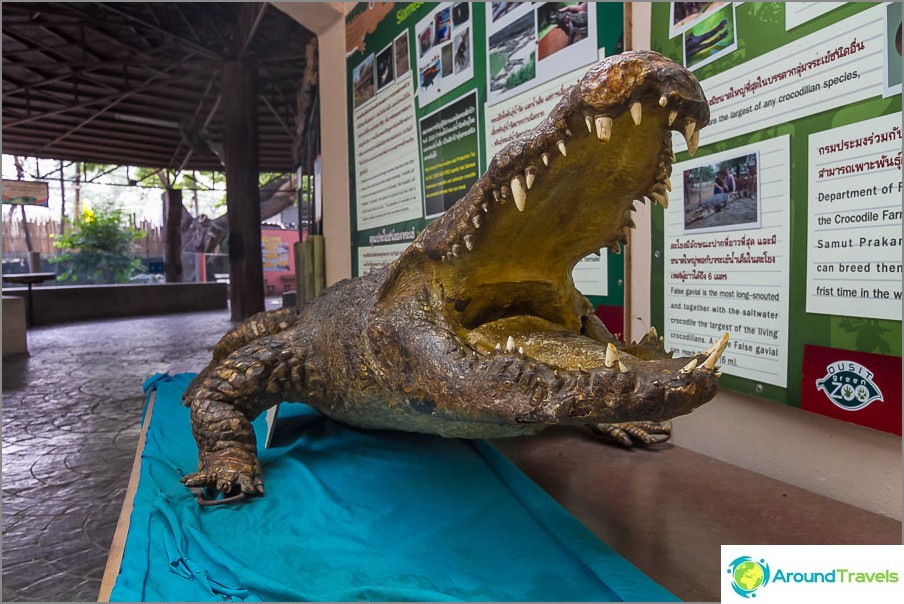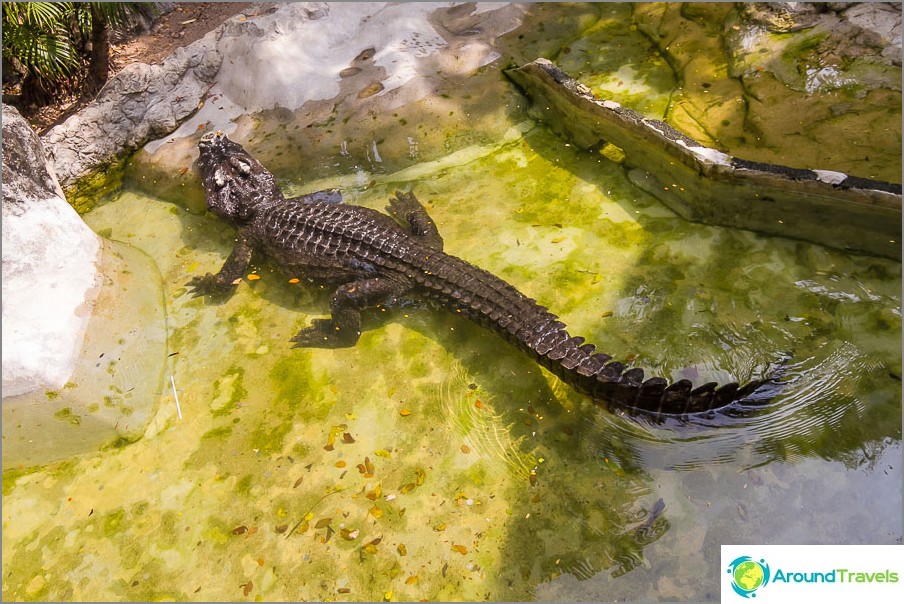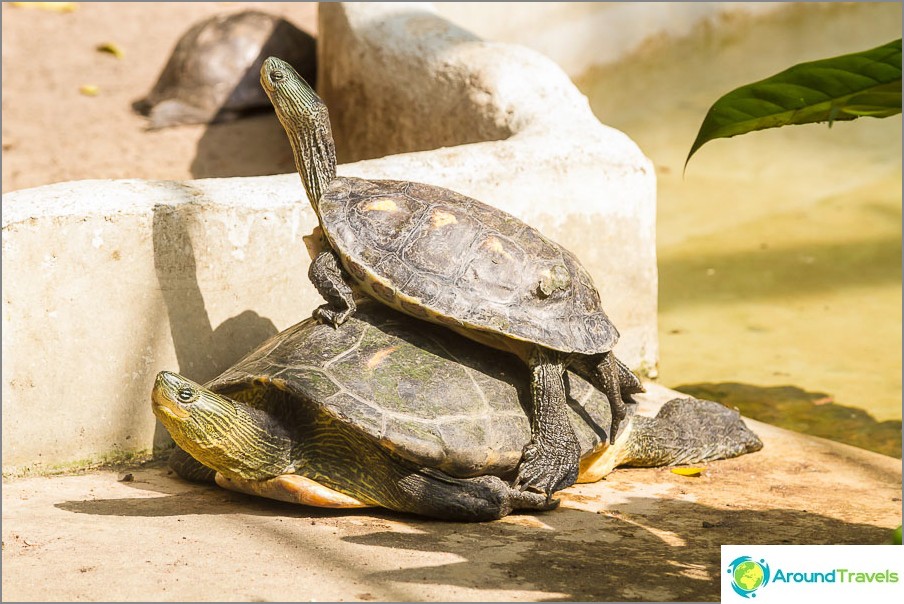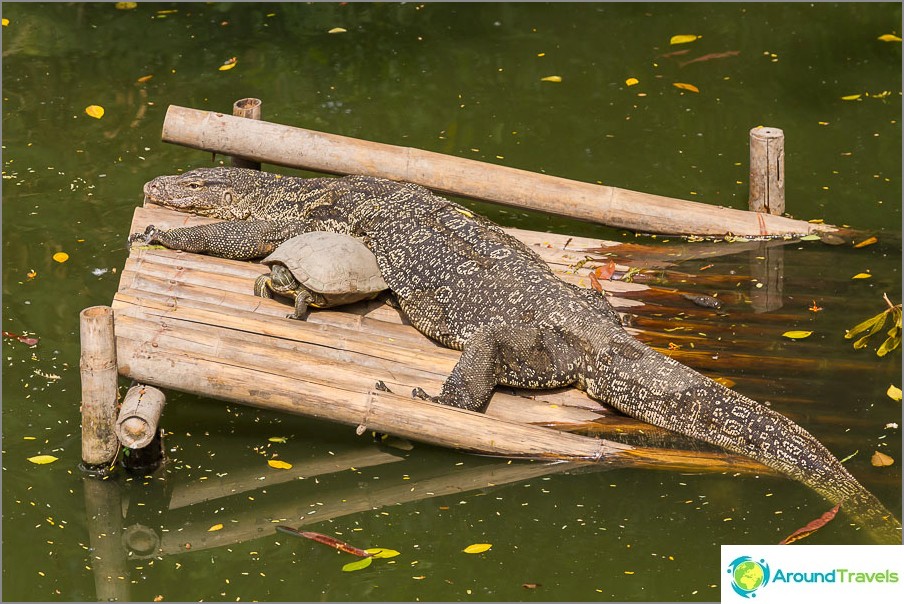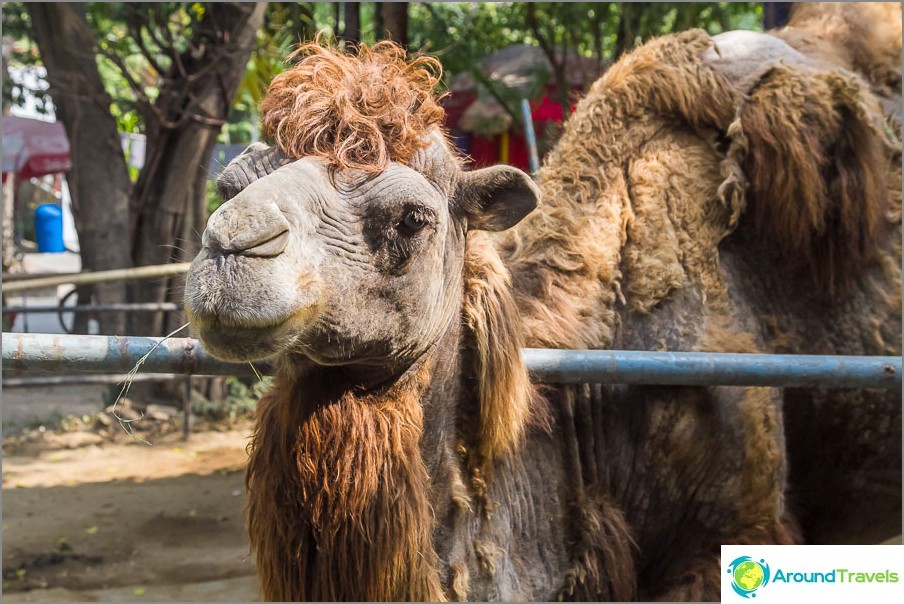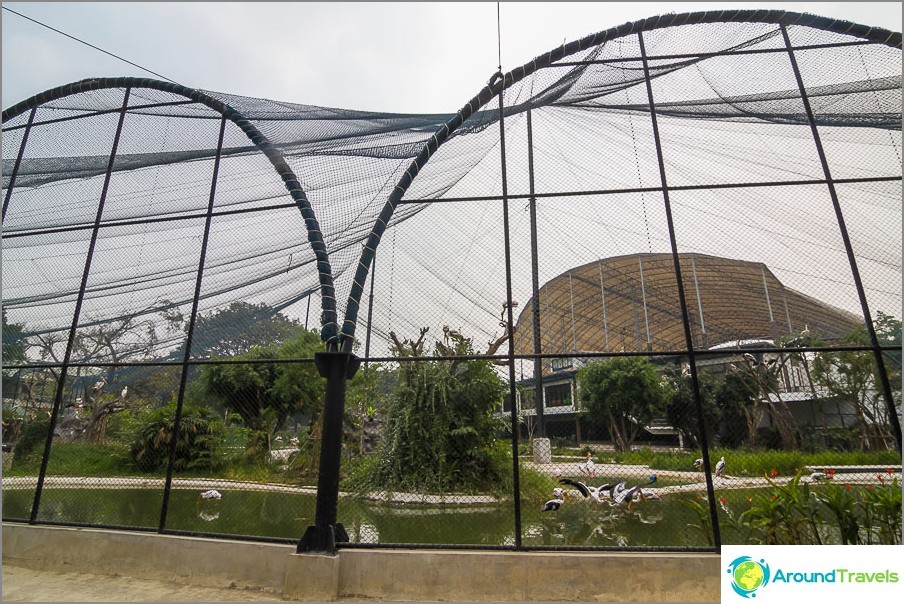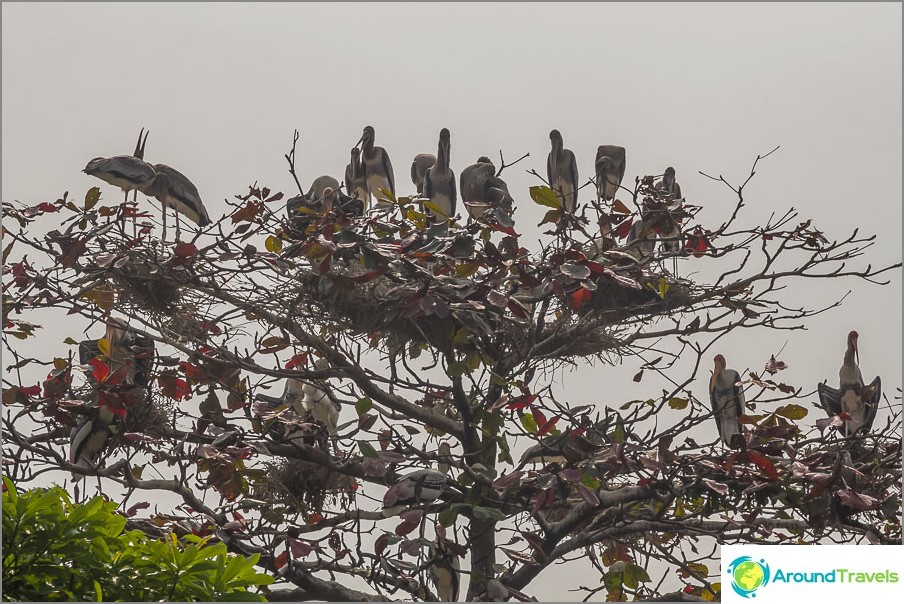 Naturally, in the photographs I do not have all the animals that are in the zoo. Some I didn't take pictures, I didn't find others in the cage, I decided not to place others, because I already got a lot of photos. So there is a lot of everything in the terrarium, there is a bird island (there are cages with birds), there are also elephants who temporarily left on vacation.
Dusit Zoo hosts a show with all sorts of marine life. It's free, kids should love it. But we didn't go. But they went along and greeted the penguins. Yegor even wanted to say something to them, they are just his height, and are suitable for dialogue.
Territory
The territory, as elsewhere in Thailand, is well-equipped, with all sorts of flower beds, lawns, etc. Half of the area, if not more, is a pond. Not without store 7-11 and food court. Yeah, where are the Thais without food, they will immediately disappear.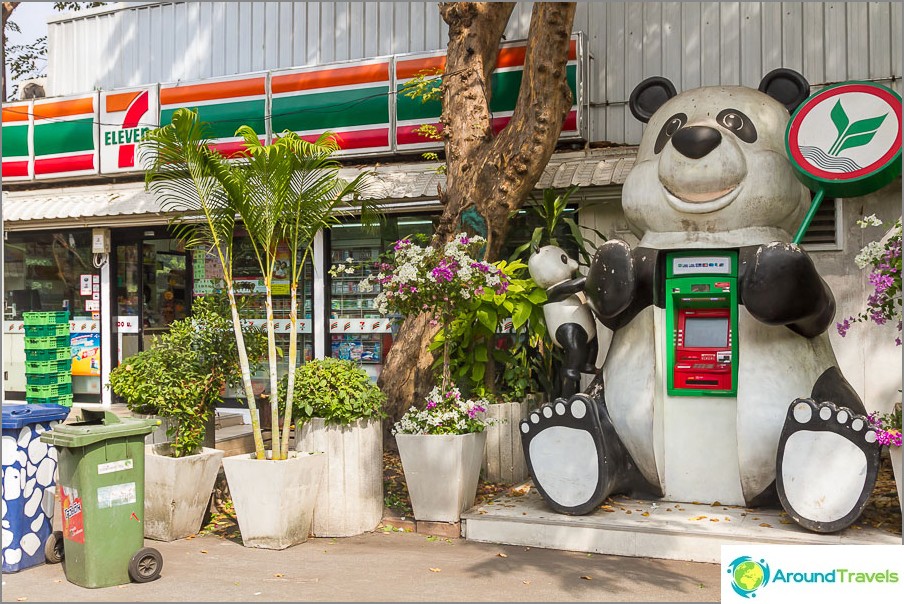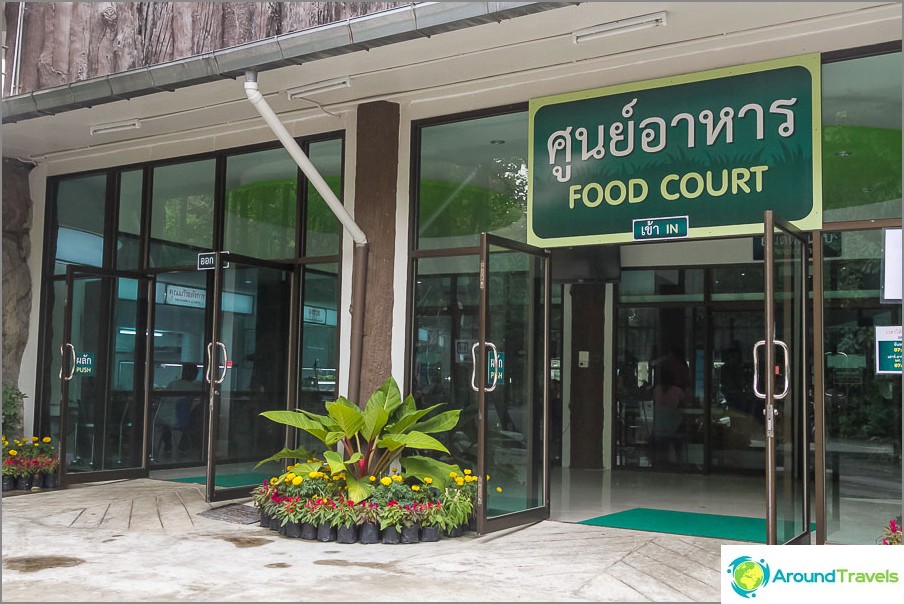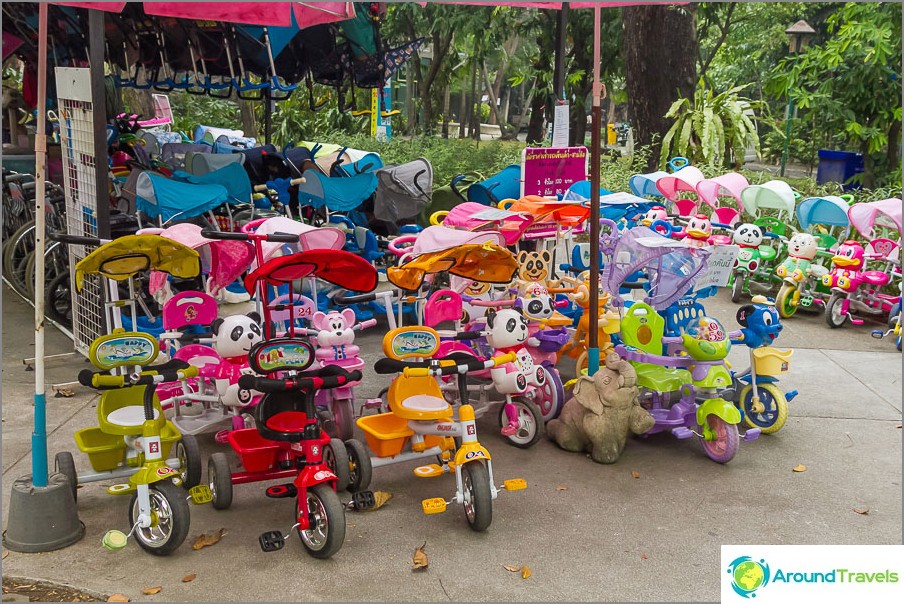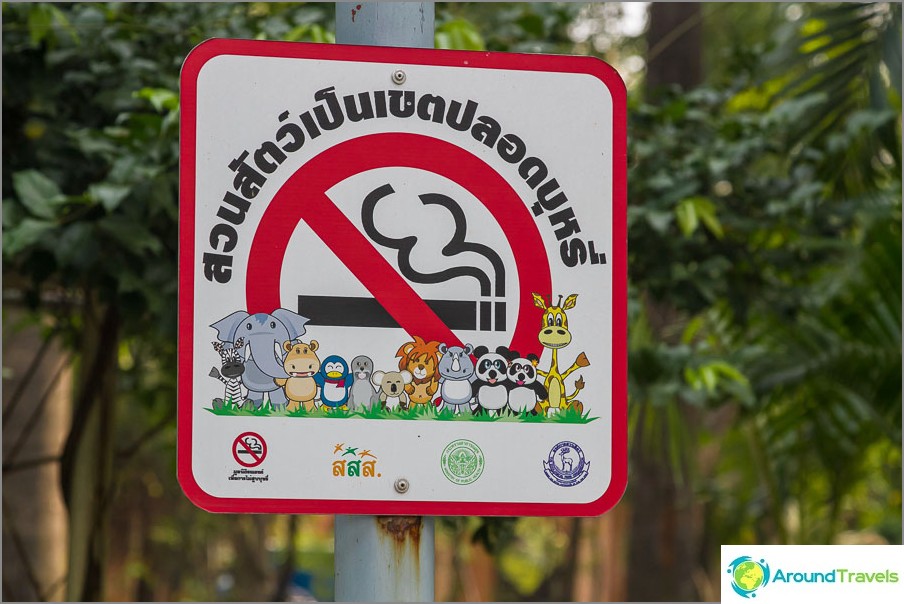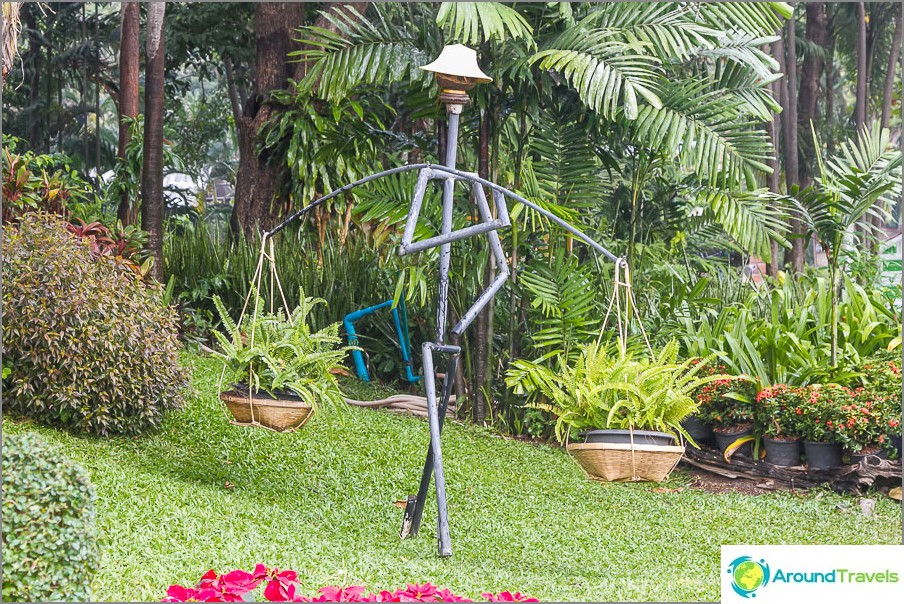 Animal feeding
We already thought to be upset, but came across sheep that could be drunk with milk! Here it is, happiness! Yegor, however, did not share this joy at all, and was afraid of them, like the Usuri tigers.
Then we found a cow! She moaned and went to poke her muzzle against the fence. So big, scary, here we were already afraid with Yegor. AAA!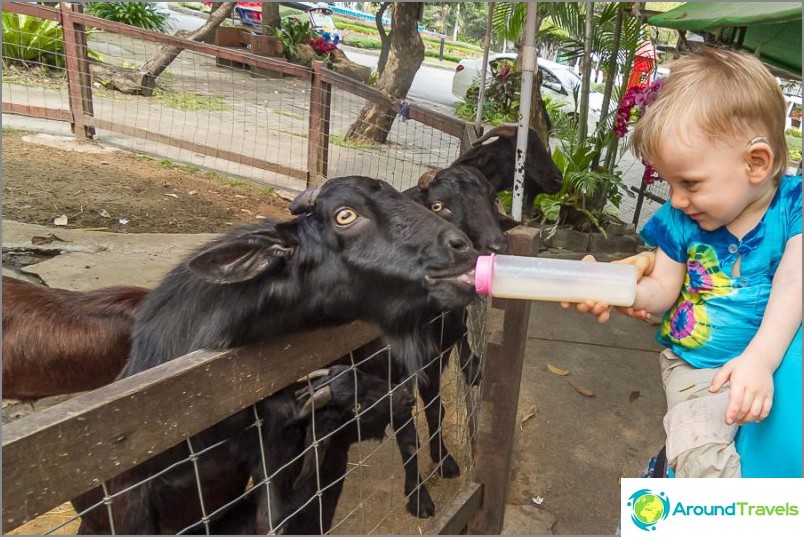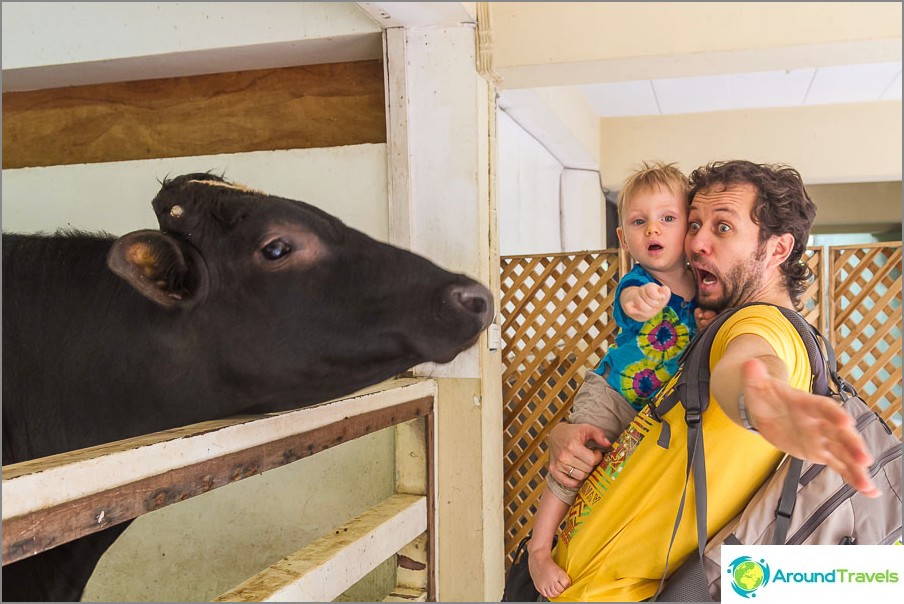 But the most important thing was in the end - giraffes! Not even so - GIRAFES! They are so huge, you can put them next to the house, and feed them from 2-3 floors. Convenient like! Fortunately for us, before leaving the zoo, we saw that they were being fed, because they had already passed by somehow, but they somehow wandered without interest in the distance. The feeding time is not written anywhere, literally five minutes earlier left, and would have missed.
In general, we fed them a bucket of carrots and some obviously tasty green stalks. Have you seen the tongue of a giraffe? Yes, he has it, like a long neck, instead of a scarf, they can wrap themselves up or catch flies at a meter distance, all the frogs would envy. Really, you hand him a carrot, and he stretches out his tongue as he grabs it. After all, you do not expect at first, you want to put it right in his mouth.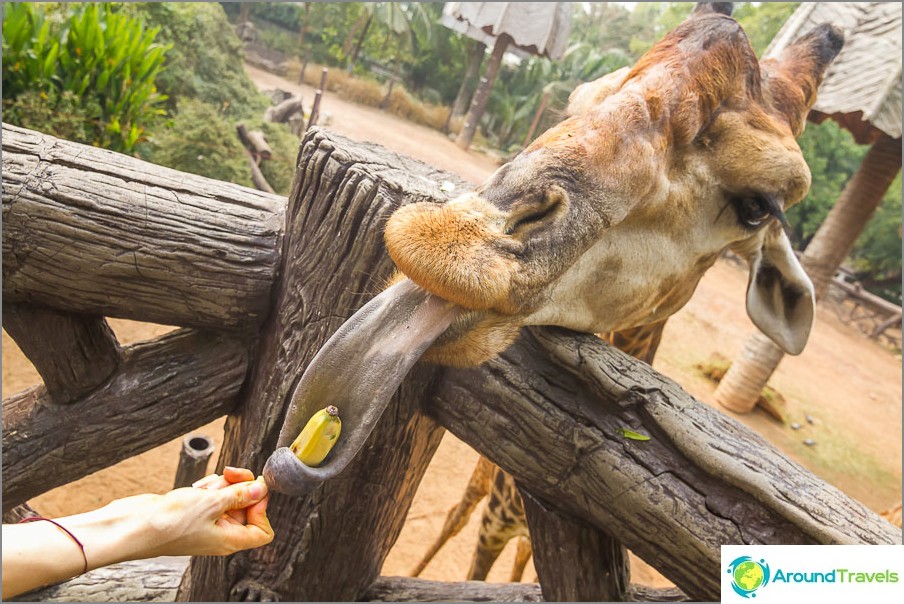 In general, sheep and giraffes gave us a lot of impressions, and we were satisfied with everything. They say that there you can still pet and feed hippos, but they didn't even pay attention to us. But in general, in the future I want to go exactly to contact zoos, they are more useful for a child, like Paradise Park on Koh Samui - few animals, but everyone can be touched, nothing superfluous, so to speak.
Information to visit
Entrance 100 baht, children 50 baht, small children up to 3 years old free.
The marine show runs at 10:30, 12:30, 15:00 (Monday-Friday) and 10:30, 12:30, 13:40, 15:00 (weekends).
Official site
There is no metro nearby, the nearest is Victory Monument, from it go in a straight line and without turning anywhere for 2.7 km. We took Taxi, it cost 50 baht, and we did not go from the monument, but a little further. So there, in fact, sit down and leave in a few minutes if there are no traffic jams.
If you want to find a hotel in the center, it is convenient to choose accommodation on RoomGuru, it is a service where you can compare hotel prices in different booking systems.
I have stayed in Bangkok many times and in different hotels. I will not provide links to all my reviews, I will give only a few. Nasa vegas - convenient for stopping near the airport and metro, Rajata - good place to spend the night near Khaosan, S3 Residense located in the center next to the park.
On the map
Dusit Zoo
Dusit Zoo
The point is set near the entrance to the zoo. There is another entrance to the south.
Read about the zoo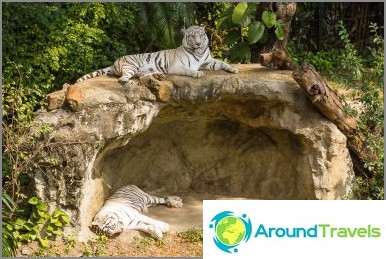 The point is set near the entrance to the zoo. There is another entrance to the south. Read about the zoo