Tao beach is located on the same stretch of coastline as the beaches Takiab and Suan Son: between mountains Takiab and Tao, closer to the latter. It is separated from the mountain by a canal, a fishing village along its banks and a bay.
This is a fairly wide (one hundred meters), sloping sandy stretch of the coast, without signs of stones, reminiscent of the city beach of Hua Hin - in its uncrowded, unpopular places.
The content of the article
Beach description
If we consider the beach as a place comfortable for swimming and sunbathing, then Tao beach refers to such a stretch:
a) There is no usual infrastructure in the form of sun loungers, umbrellas, sports equipment rental and, sorry, a toilet.
b) The shore is sandy: coarse sand + shells, but so sloping that Siam, no matter how hard it tries, cannot reach it. Hundreds of meters into the sea - ankle-deep water. If you want to plunge, you will be tortured to wander. At low tide, the sea leaves behind huge bald spots..
For those who are in Hua Hin on a short stay, this beach may not be interesting: there is better and closer to the city. But for winterers, who have a lot of time, and «old» the beaches are tired, Thao beach will come in handy. Mainly - its close proximity to Temple of the Turtle (Wat Tham KhaoTao), from where the coast - at a glance. This means that the beach and the temple can be viewed in an integrated manner..
The Temple of the Turtle is a kind of place, a remake, a kind of mix of all sorts of things, scattered in disorder inside and outside of the rock, but united by bridges, paths, paths. It is worth spending a couple of hours of personal time on it, at least for the magnificent views from the top. And then finish off the cultural program by relaxing on Tao Beach.
The beach is partly shady: the coast is lined with vegetation. Calm: mostly locals or fishermen wander here. Naturally clean: there is no one to clean up or litter.
In the vicinity of the beach there are several hotels and a good restaurant. On the coast itself - a decent hotel, consisting of villas for any number of companies. Some of the houses have a sea view. Prices - from 3 thousand baht / night (low season) to 12 thousand baht (high season).
Tao Beach Photo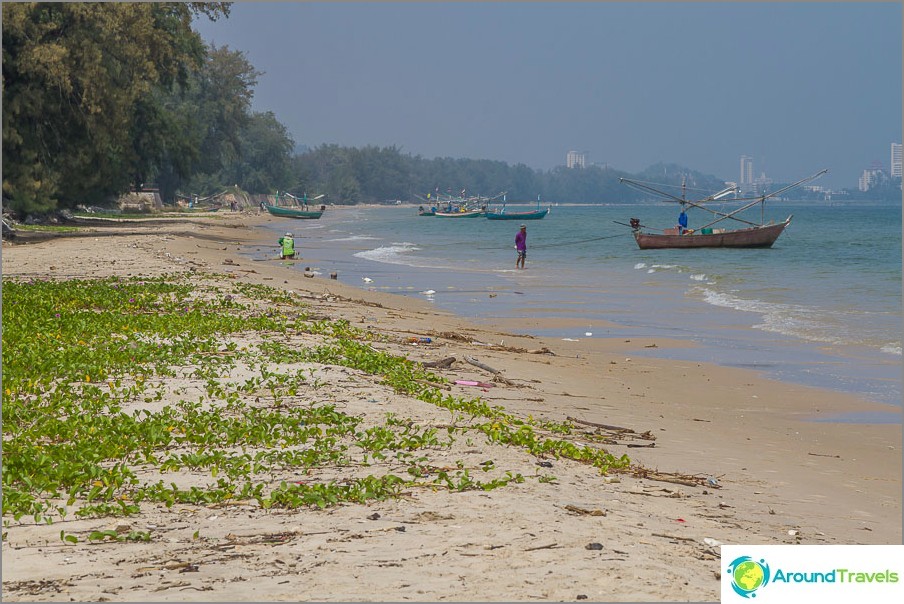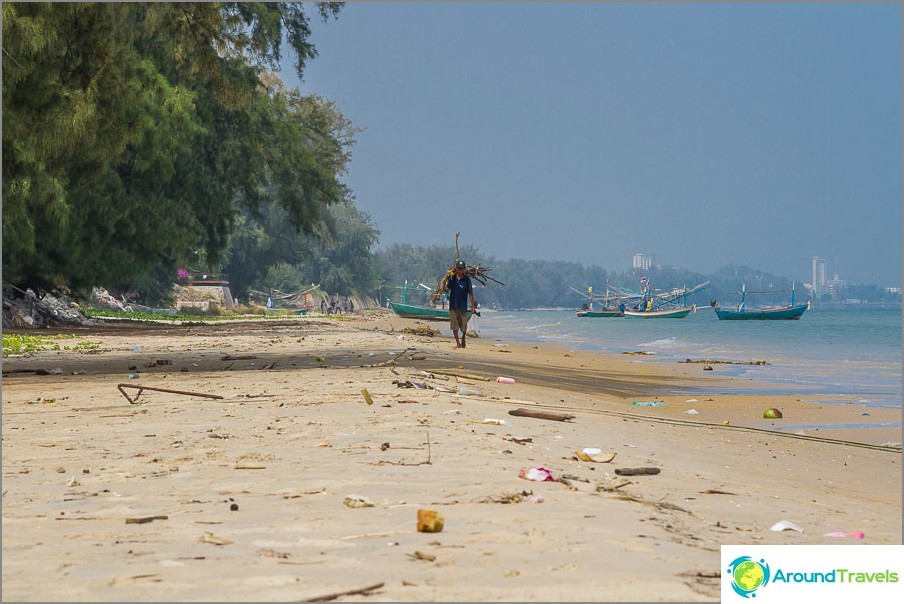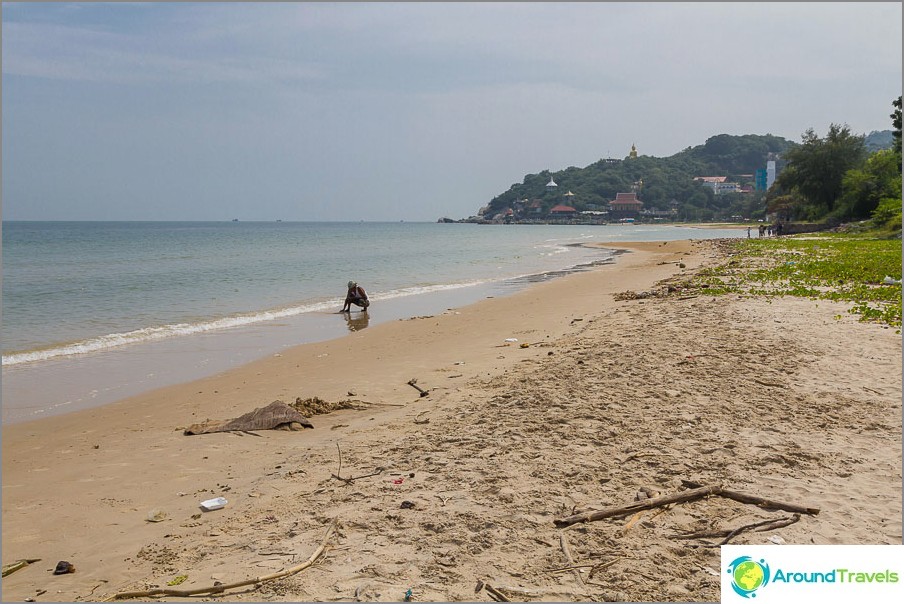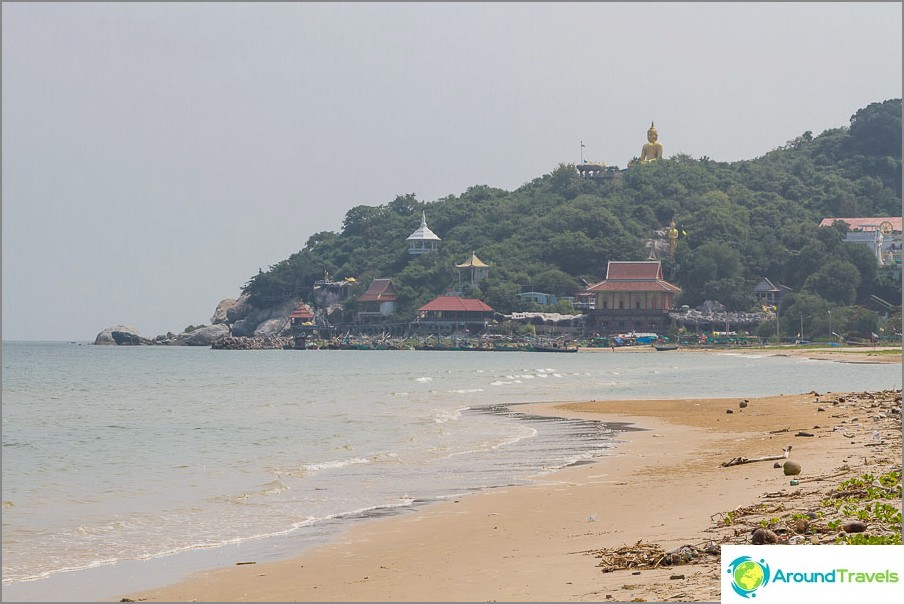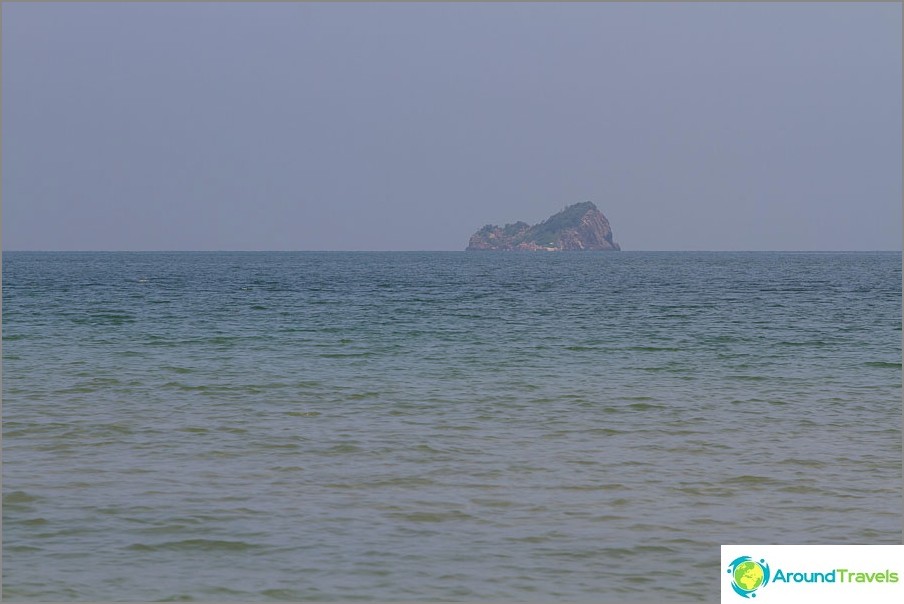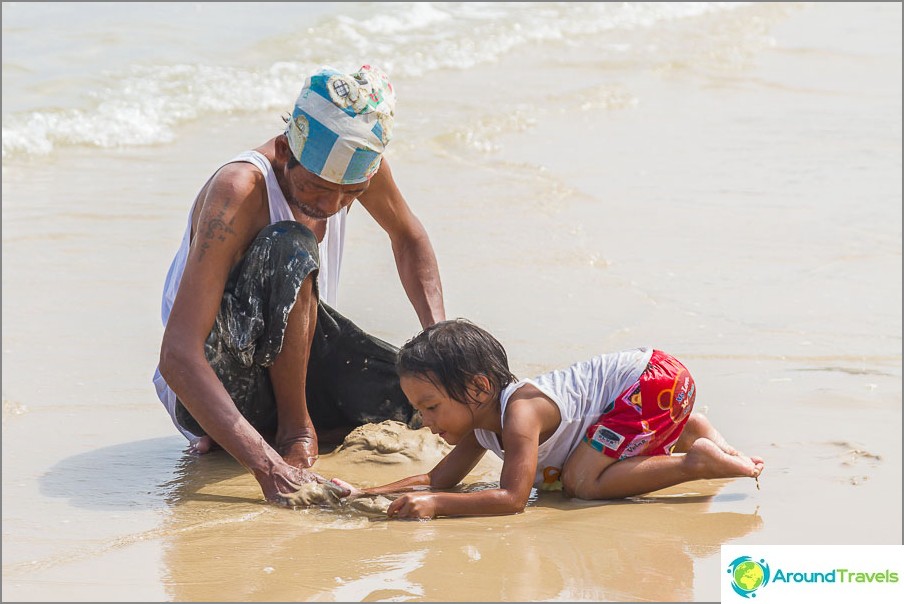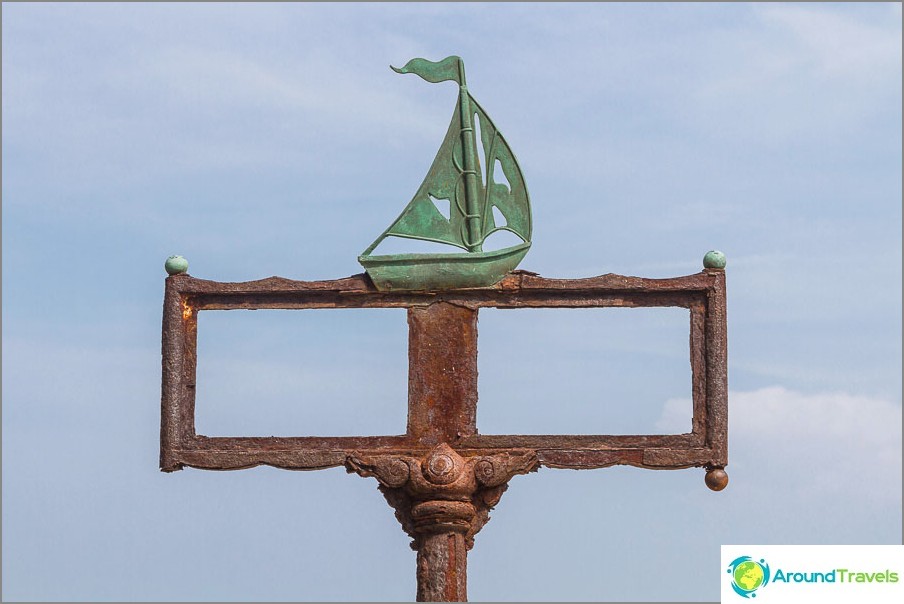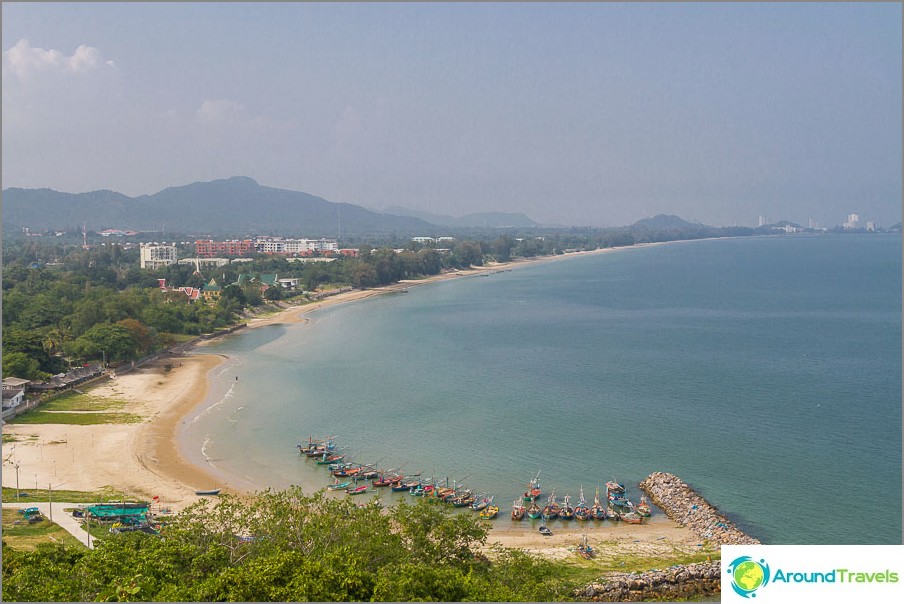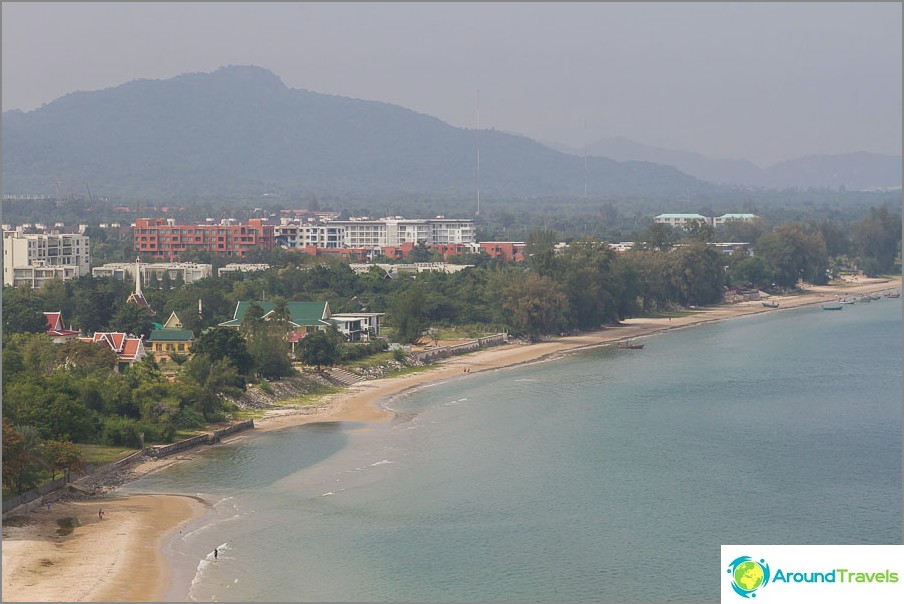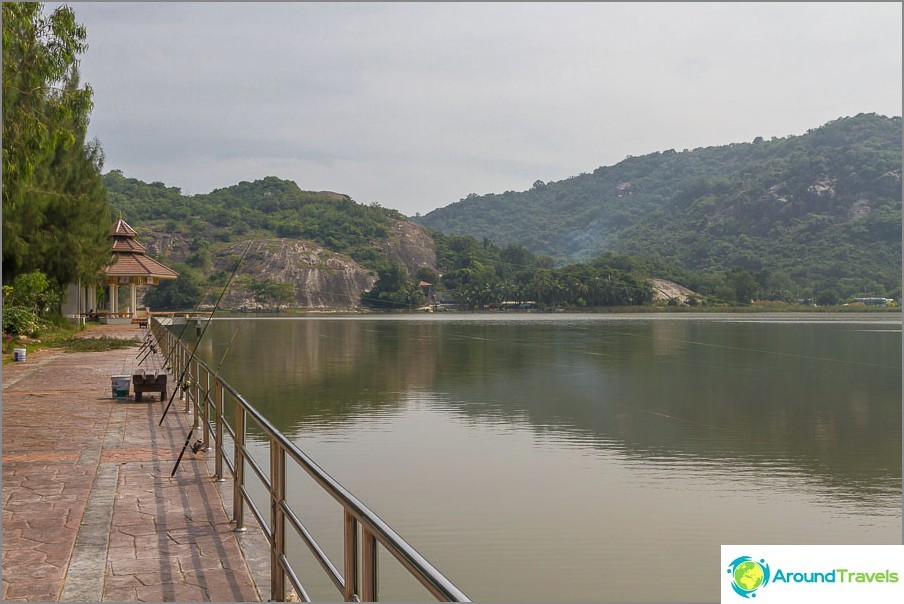 Houses and hotels on the beach
Be sure (and I insist) to check for discounts or special offers on the excellent Roomguru service. He will quickly and easily show you discounts in all existing booking systems. In Asia, for example, there are a lot of offers on Agoda.com, which are much more interesting than for exactly the same hotels on Booking.com.
Hua Hin hotels>
How to get to Tao
Tao Beach is located about 11-12 km south of Hua Hin (from Market Village). There are no shuttle buses. You can get there by car / bike. Follow Phetkasem Rd. to the pointer «Hua Hin - 101» and - to the left. The road will lead to the Temple of the Turtle on Mount Tao (if you go straight) and to the coast (if you turn onto one of the jays).
Tao beach on the map
Khao Tao Beach Map
Khao Tao Beach Map: