North Chaweng, Nora Beach Resort, Nora Beach, Chaweng Yai - these are all names for the same beach located north of the main Chaweng. Chaweng Yai has a length of almost 4 km and, conventionally, it can be divided into two halves. The first is from Muang Samui Spa Resort to Laem Song Cape and Koh Matlang satellite island. And the second - from the island of Matlang to the Kanda Residence .
The content of the article
Beach description
The differences are so striking in their characteristics that it would be correct to divide Chaweng Yai into two separate beaches, but you cannot go against geography. So some sections in the description of Chaweng Yai will be set out in two paragraphs.
From Muang Samui SPA Resort to Matlang Island
The sand on the beach has a very fine, free-flowing consistency, with an admixture of light yellow sand and shells. Closer to the island, the sand becomes coarser and darker. The length of the site is 2 km, the width of the beach is from 20 to 40 meters. Beach cleanliness is not maintained everywhere; a lot of debris stuck in stones and sand, algae, plastic bags floats in the water.
Neighborhood with Chaweng led to the fact that there are always a lot of people in this half of Chaweng Yai, and here you can often meet vacationers with whole families..
From Matlang Island to Kanda Residence
The sand on the beach is very coarse, dark brown in color, with rocks and coral debris. There are a lot of cobblestones with sharp edges. The beach is 2 km long and 5 to 15 meters wide. The beach suffers from algae that grows close to the shore and is constantly washed up by waves. Closer to the Matlang island, the beach is crossed by even heaps of stones, under which drain pipes are hidden..
Some of them have leaks, which is why in some places the sand is contaminated with black slurry. The isolation of the beach and its characteristics made this half of Chaweng Yai uncrowded. It is favored by fishermen and nudists, who have a place between the rocks and the drops in the relief of Lamsong Cape, where they can hide..
In case anyone is interested in reading about other places, I have a short overview of all the beaches of Koh Samui, will help you decide on the choice of the beach.
Entering the water, depth and waves
From Muang Samui SPA Resort to Matlang Island
The entrance to the water is hampered by the presence of stones, muddy bottom, debris. The sea is poorly suitable for swimming, a hundred meters from the coast, the depth barely reaches a meter. At low tide, the sea becomes very shallow. Walking along the bottom is fraught with a lot of troubles in the form of coral debris and sea animals, but these are still human conditions, compared to what was here ten years ago.
Along the whole of Chaweng Yai, the horizon is spoiled by a stone ridge, the result of the work of many Thais who have been cleaning the bottom by hand for several years. Now you can at least somehow move along it, and this section of Chaweng Yai is never disturbed by waves.
From Matlang Island to Kanda Residence
This half of North Chaweng is overgrown with algae. The depth here is greater than «around the corner», but the entrance to the water is hampered by grass and stones, which are abundant here. At low tide, the sea moves back 3-5 meters, leaving mountains of brown leaves. Judging by the fact that the embankment is capitally fortified with stone parapets, in bad weather the waves finish off to the very edge of the beach. On ordinary days, large waves are not observed.
Sun beds and shade
Both halves of Chaweng Yai have developed beach infrastructure. More variety in the shallow area, but deck chairs and umbrellas are everywhere. It can even be rented for an exorbitant price. There is shade only in shallow water, the entire coast of Chaweng Yai is overgrown with deciduous trees and palm trees. On the other half, the coast is bald, and all plantings are in the possession of hotels.
Beach photo
From Muang Samui SPA Resort to Matlang Island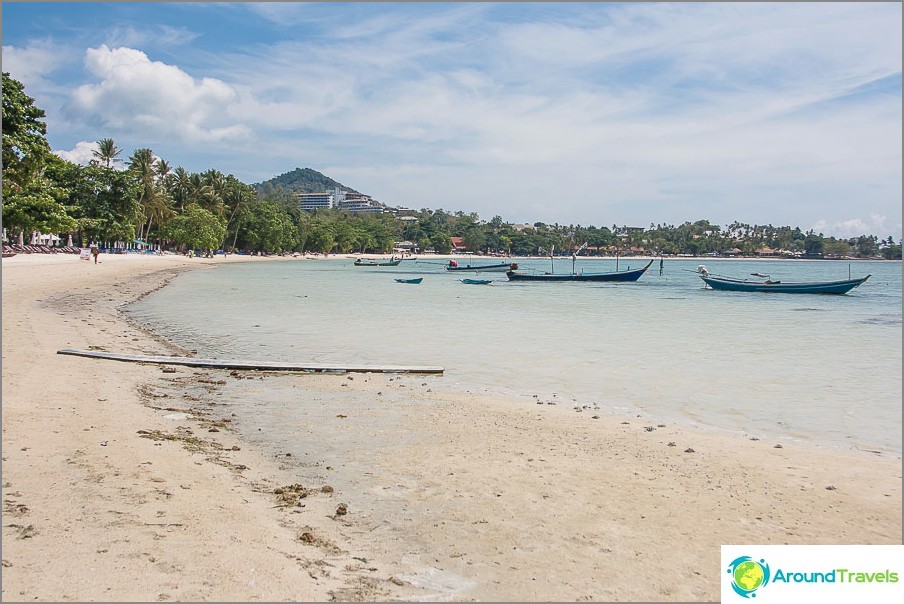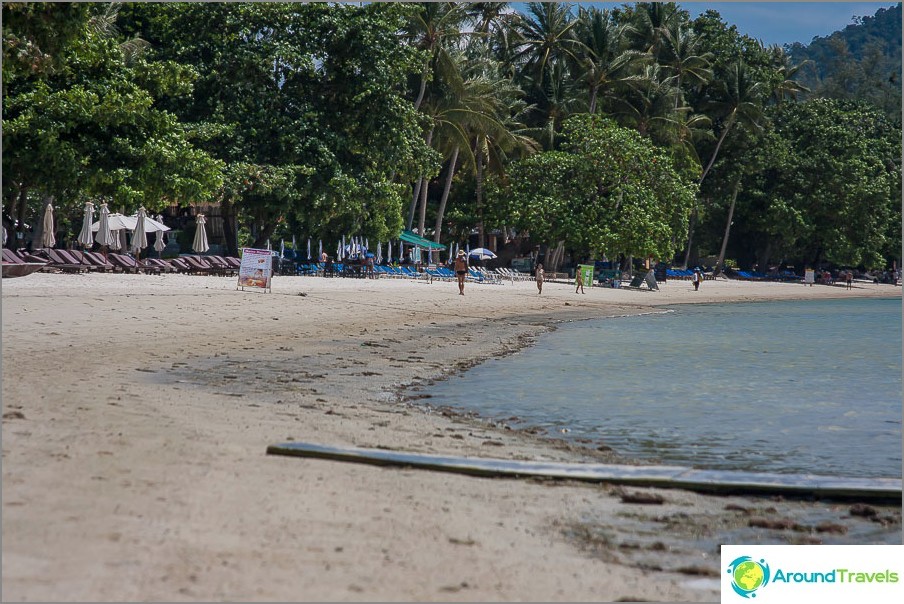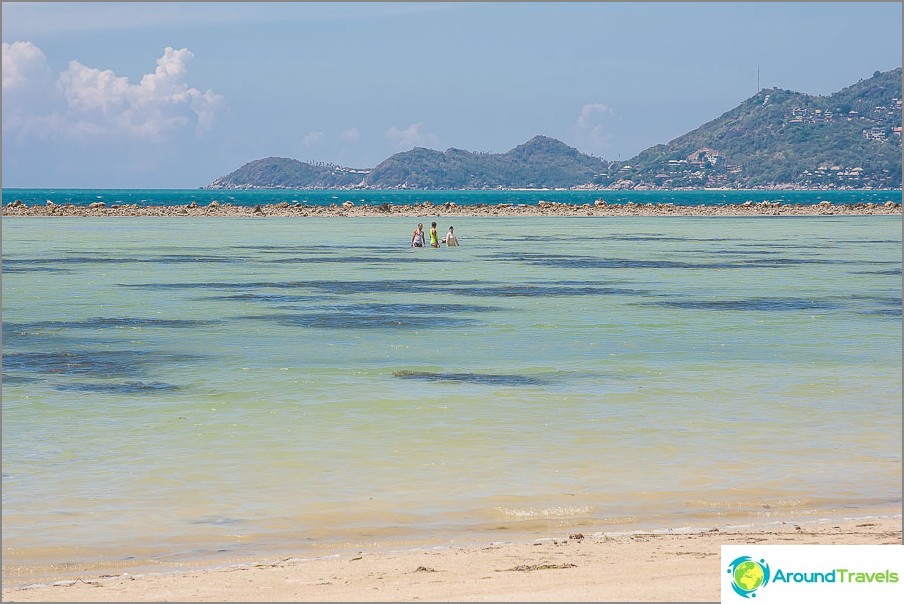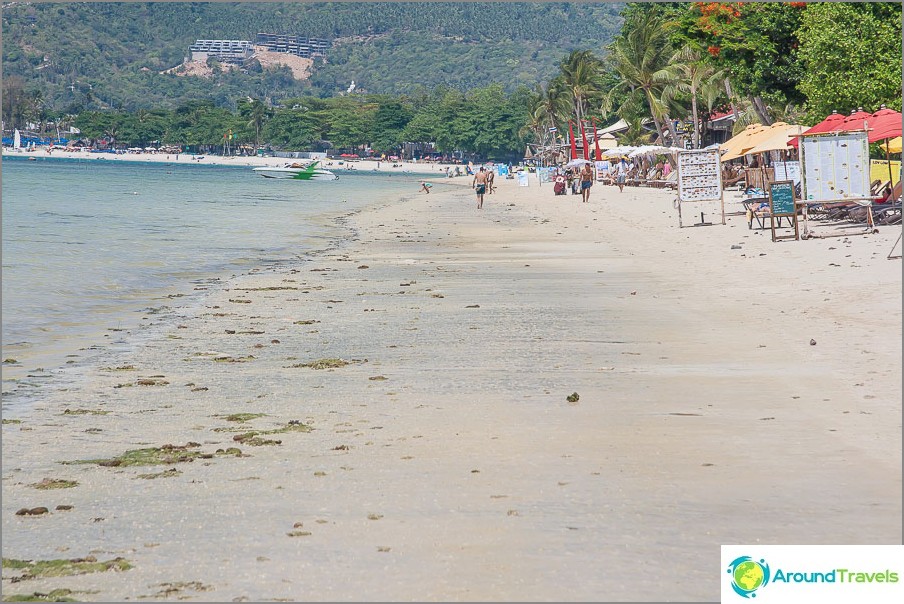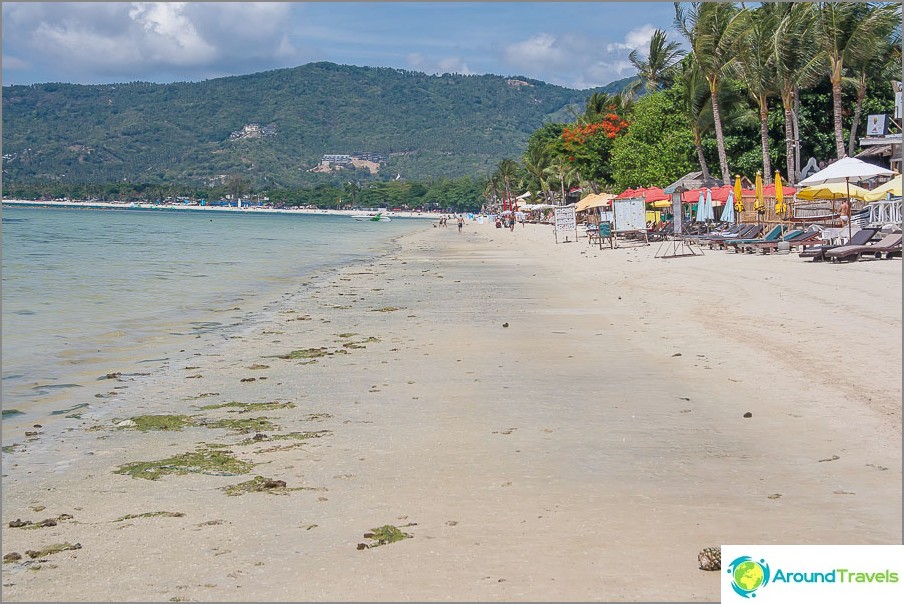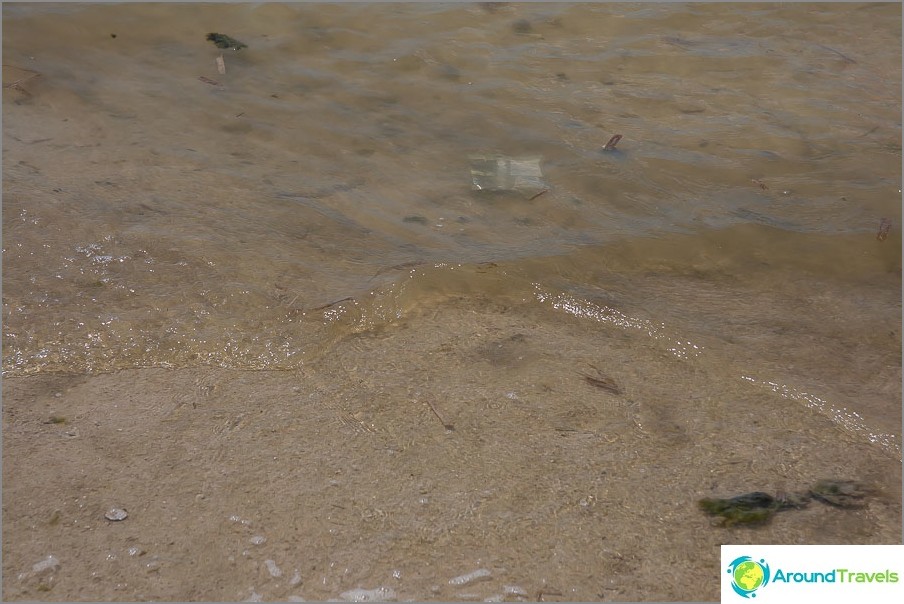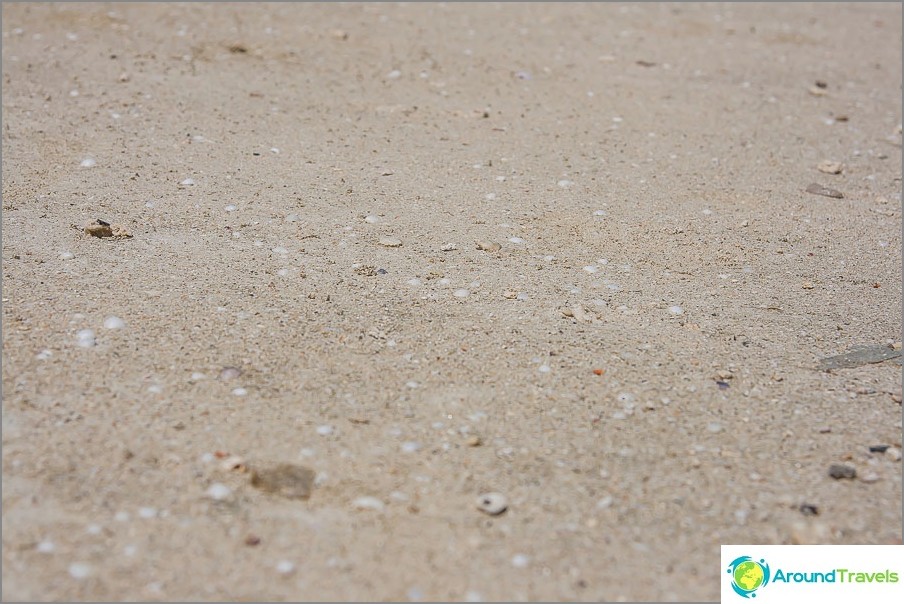 From Matlang Island to Kanda Residence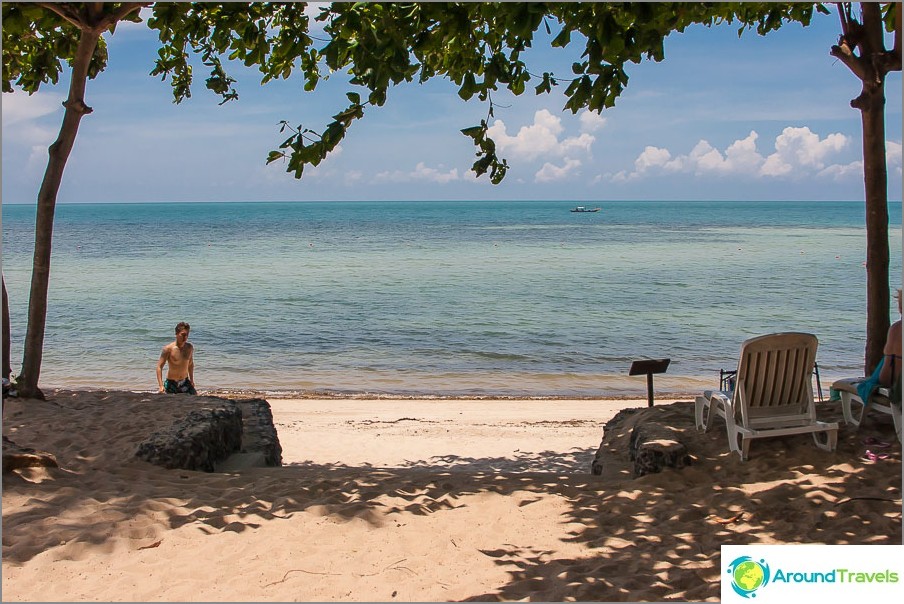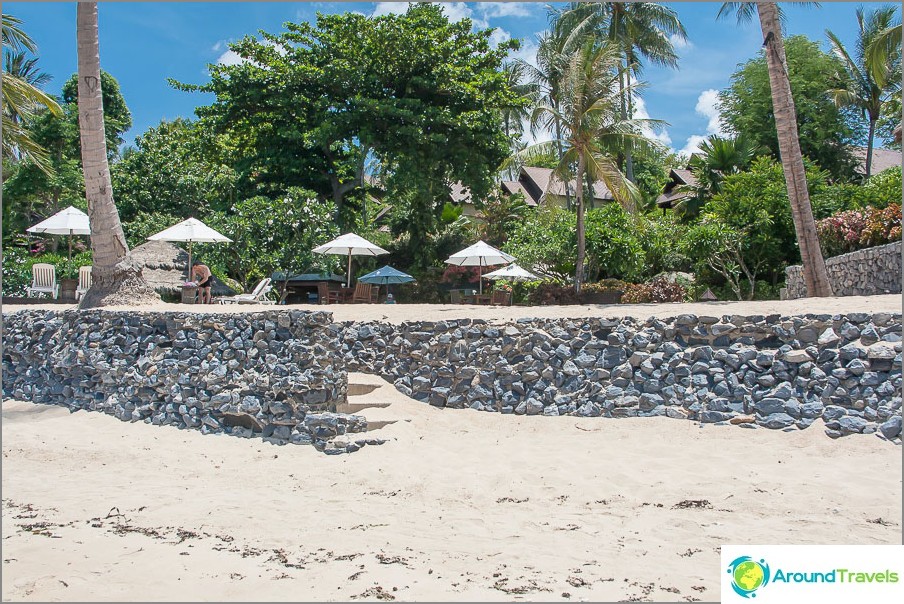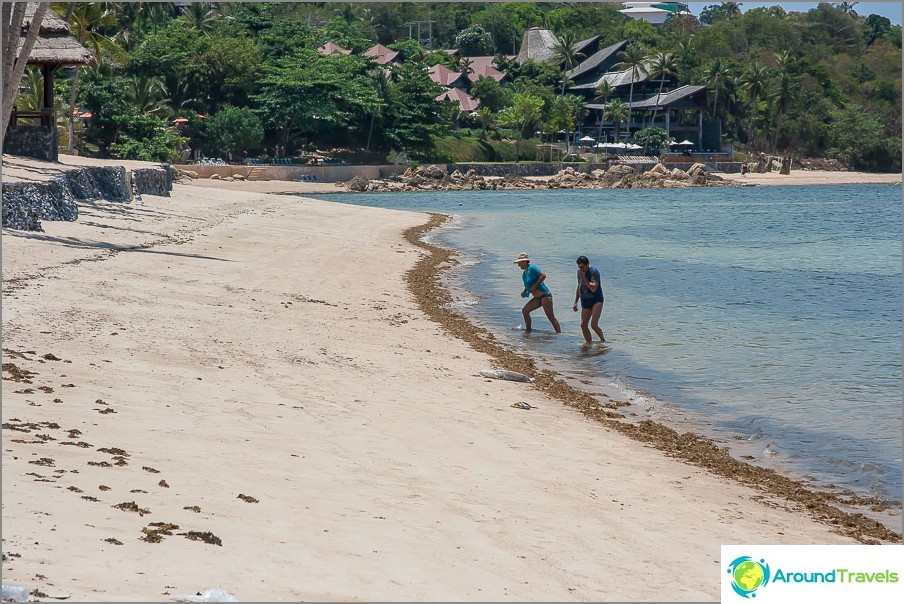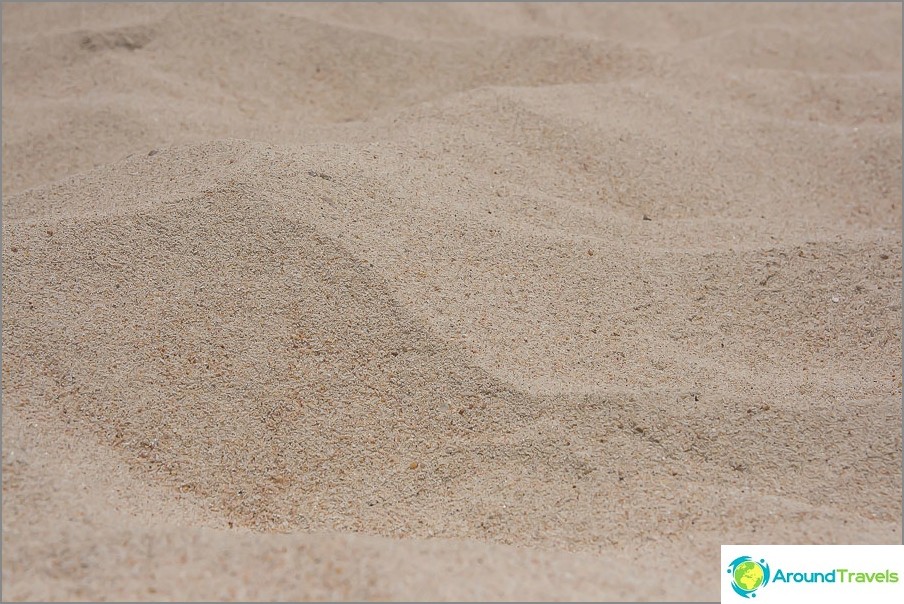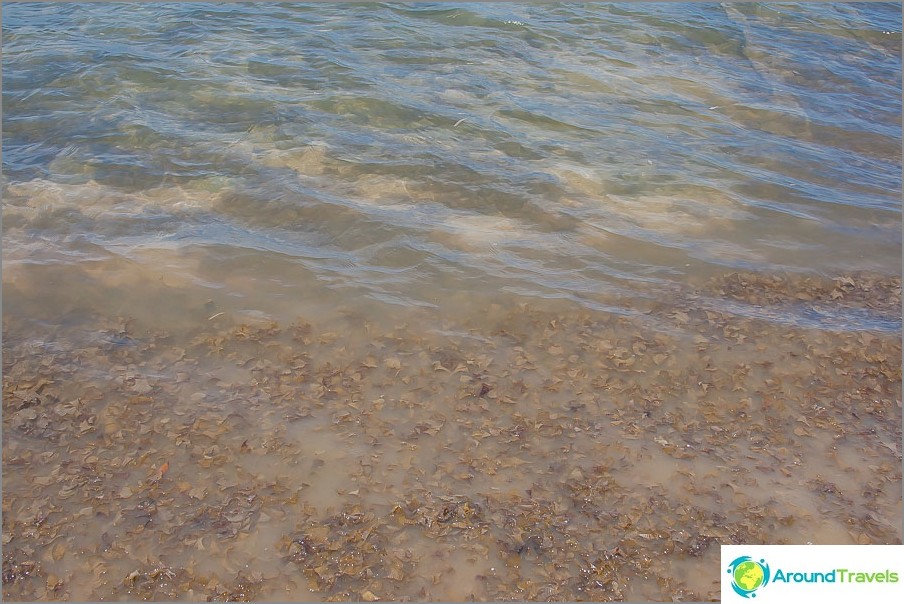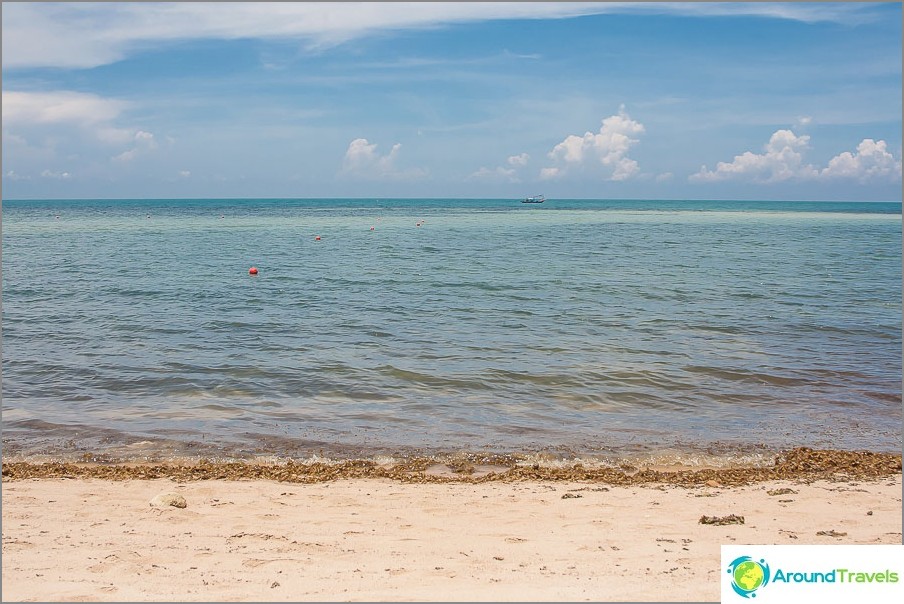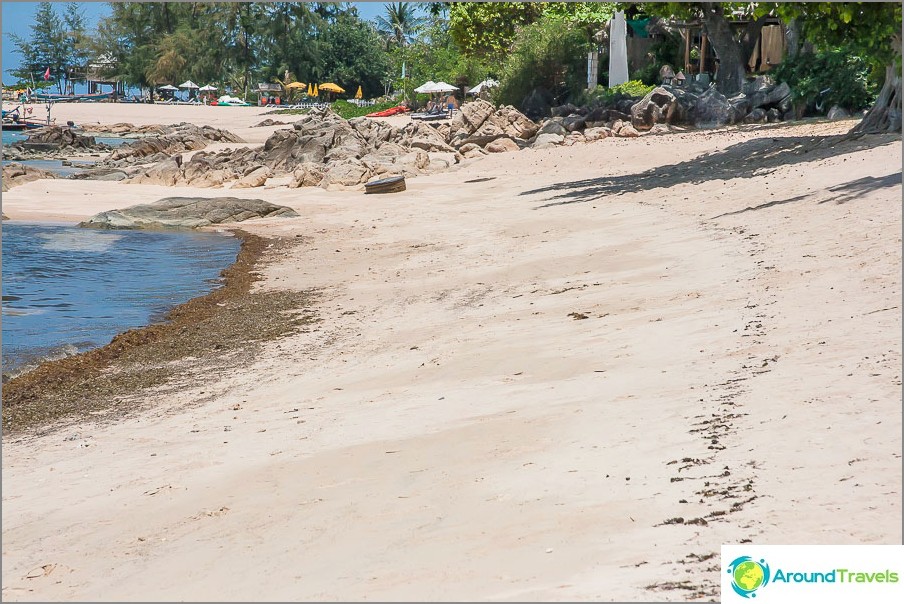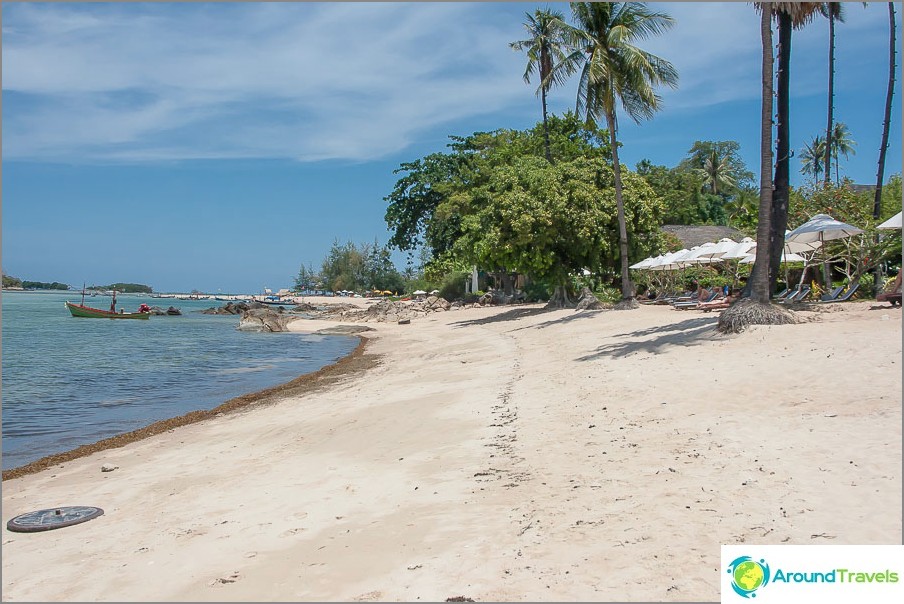 Infrastructure
Both halves of Chaweng Yai are located on the outskirts of Chaweng, but within a five-minute access to all its amenities. There are no large discos and clubs, noisy entertainment and crowds of people, which makes it attractive for people with families, or elderly or wealthy. There are mini-markets and rare shops, laundries and bottle stations along the road..
The second largest hospital on the island of Koh Samui, Samui International Hospital, is also located right there, and the airport is located not far from Chaweng Yai. Some of the nearby attractions of Chaweng Yai include:
From Muang Samui SPA Resort to Matlang Island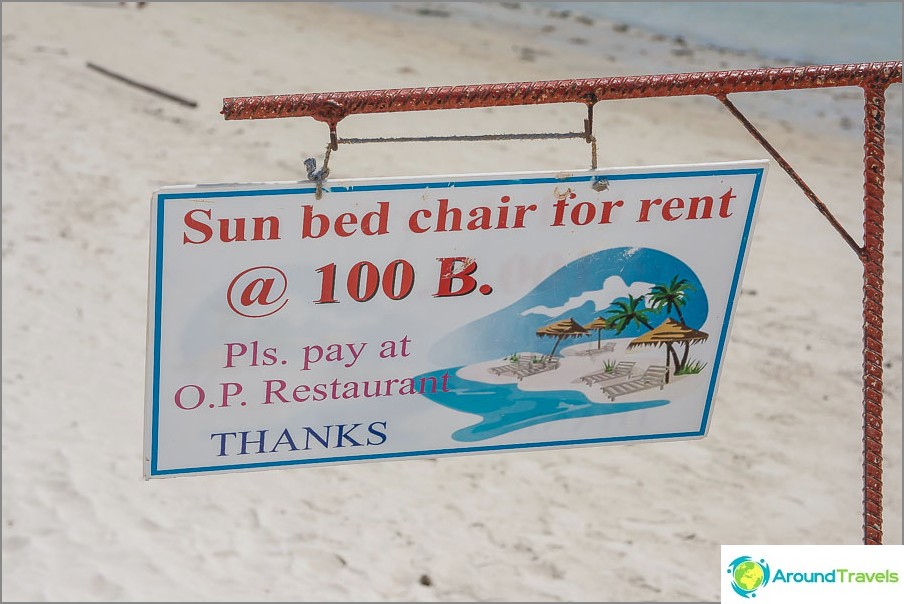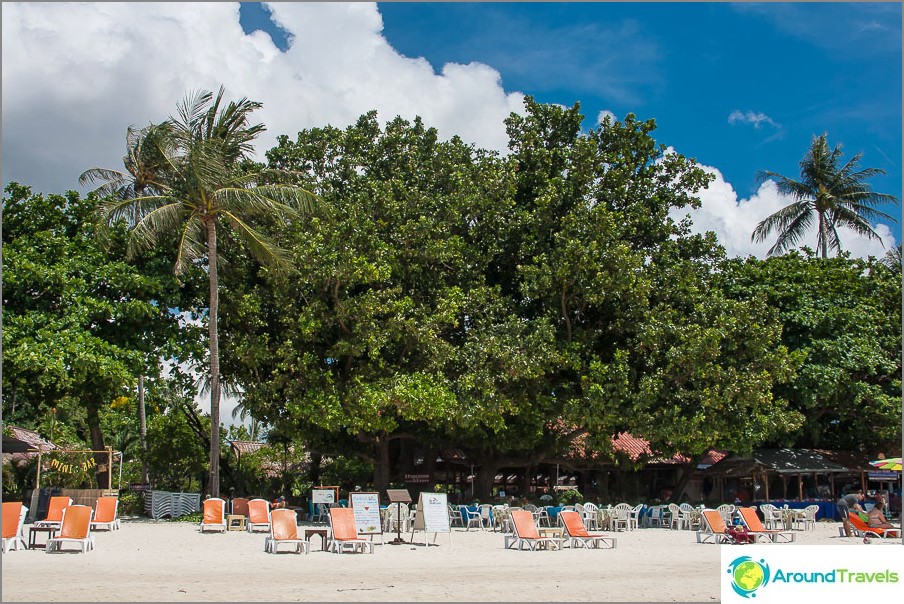 From Matlang Island to Kanda Residence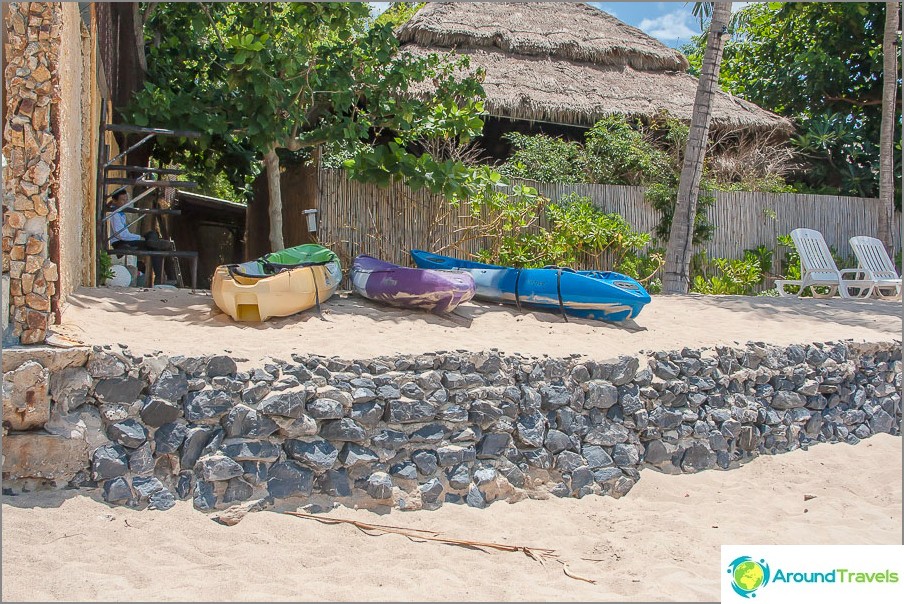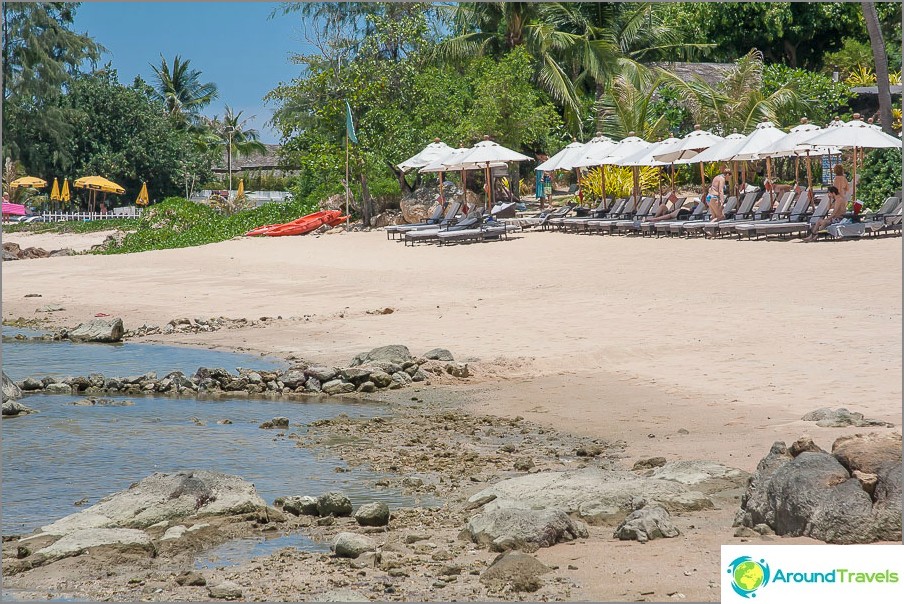 Houses and hotels on the beach
From Muang Samui SPA Resort to Matlang Island.
The entire coastline on this half of Chaweng Yai is built up with hotels and resorts in the luxury segment. Across Chaweng-Chongmon Road, there is a large selection of rental properties. It is not deserted Taling Ngam, here with houses everything is in order, for any budget and requirements.
There are several hotels with good reviews directly on the beach. For example, Muang Samui Spa Resort is very cozy and pleasant, with an interesting combination of European style in the interior with Thai in architecture. Not a very large hotel with a good pool Iyara Beach, Muang Kulaypan has rooms with a kitchen, concise, stylish, spacious and bright.
Another very good hotel with a high rating in this part of the beach is Papillon Resort Koh Samui, the hotel rooms are decorated with natural materials, it looks pretty.
From Matlang Island to Kanda Residence
A less populated part of the island, partly covered by mountains. Mostly built up with expensive hotels and villas. It is more convenient to look for a house for rent closer to Chong Monu. One of the most romantic hotels on the beach is Anantara Lawana. Not far from it are spacious wooden bungalows with non-standard interiors, Coral Bay Resort .
Another good hotel, Pawanthorn Samui, is interesting and richly decorated. If you want to book a hotel here in advance or look for accommodation on other beaches, I have selection of hotels on Koh Samui with a good rating and reviews.
Hotels near Chaweng Yai>
Be sure (and I insist) to check for discounts or special offers on the excellent Roomguru service. He will quickly and easily show you discounts in all existing booking systems. In Asia, for example, there are a lot of offers on Agoda.com, which are much more interesting than for exactly the same hotels on Booking.com.
For the lazy, here are the direct links to the hotels listed above:
How to find
To get to the virtual border between both halves of Chaweng Yai, you need to drive all of Chaweng along Chaweng-Chongmon Road, then a sudden and imperceptible exit onto a small alley. He will lead exactly to a shady clearing near the fishermen's canopy. Here you can leave the equipment and go to Cape Laemsong to decide which part of Chaweng Yai is more interesting for you. This is where the most stunning bounty landscapes of all of Chaweng are located..
Beach Map
Chaweng Yai Beach Map
Chaweng Yai Beach Map: