I also wanted to test a budget place, especially since I'm not particularly picky about a place and the last few days on Koh Chang I generally just wanted to sit in a room and work at a computer. Let me remind you that before that I lived in a popular Kacha Resort Spa and Siam Bay Resort, follow the links my reviews.
So I rented a bungalow at The White Elephant Resort. In fact, there are a lot of similar options on White Sand Beach (and I wanted to stay on this beach so that everything was close by), but given that the end of December and everyone around has raised prices, even simple housing costs 2 times more expensive, than the middle or low season.
The content of the article
Price and booking
At The White Elephant Resort, I paid 1,500 baht / day, lived for several days. In high season, the price is exactly that. In the low season, the same bungalow can be rented for 700 baht, in the middle season the cost is about 1000 baht. In general, the chosen time for vacation rules in the financial question..
Hotels on Koh Chang>
Be sure (and I insist) to check for discounts or special offers on the excellent Roomguru service. He will quickly and easily show you discounts in all existing booking systems. In Asia, for example, there are a lot of offers on Agoda.com, which are much more interesting than for exactly the same hotels on Booking.com.
For example, here is a direct link to the hotel: The White Elephant Resort . You will find out through which booking system it will be cheaper, their prices differ. In addition, at the time of my arrival, not all systems knew this hotel..
Interior
Everything is new, they have recently opened. Rooms are quite basic, small room and bathroom. There is hot water, TV, refrigerator, kettle, safe, small wardrobe and table. In principle, everything is fine, only the mattress is harsh. By the way, one more advantage is a quiet and new air conditioner, which can be adjusted so that it will barely blow.
Wifi is fast, but it depends on where you are. For example, on the porch I had 40 megabits in both directions, which is a lot for Ty. But inside the bungalow, in the corner far from the veranda, everything fell to 1 megabit.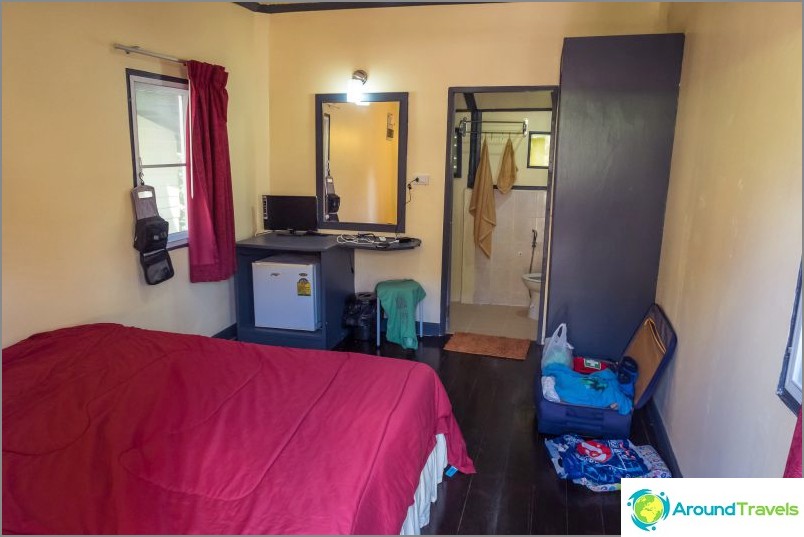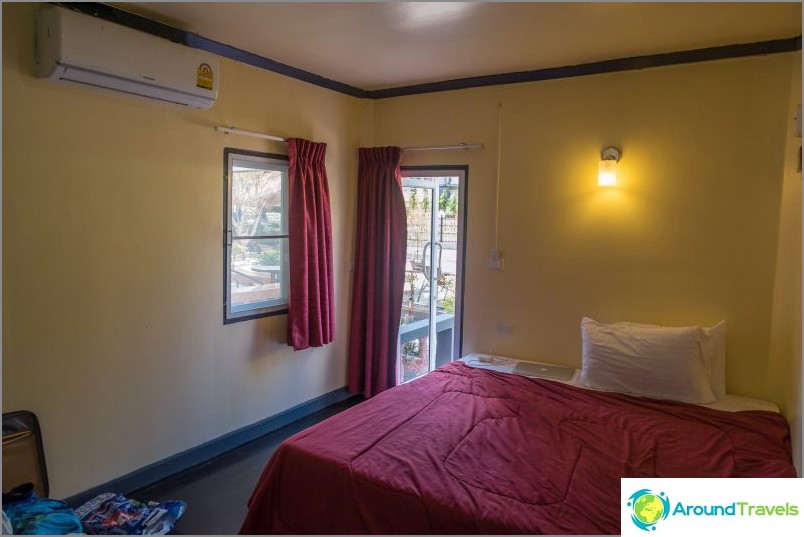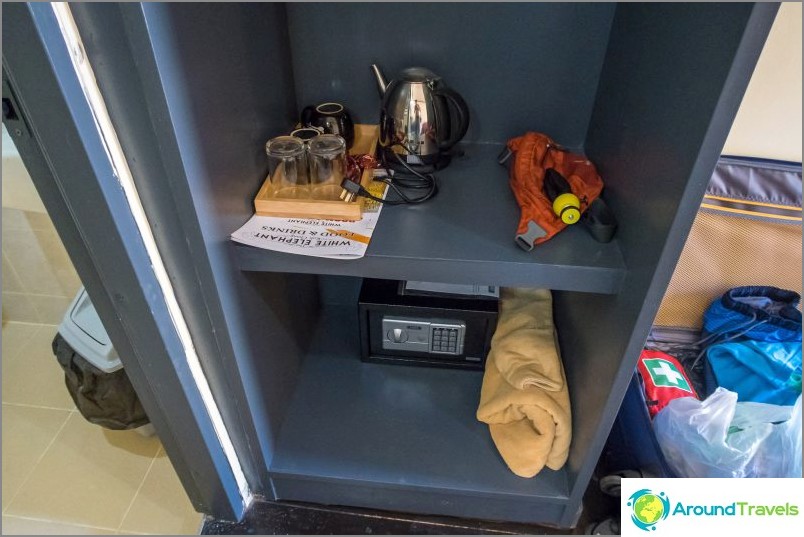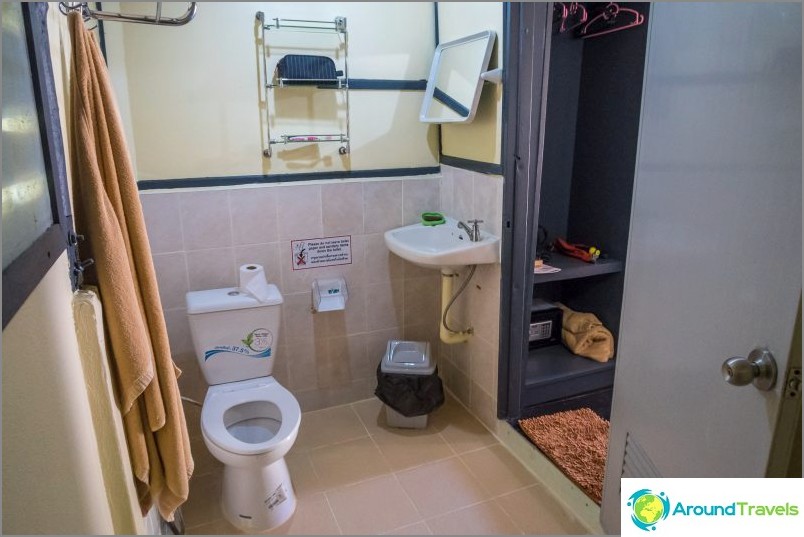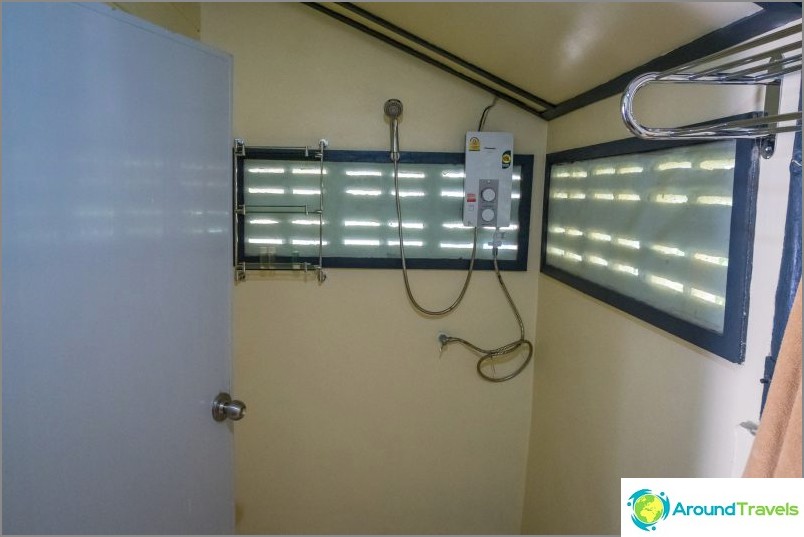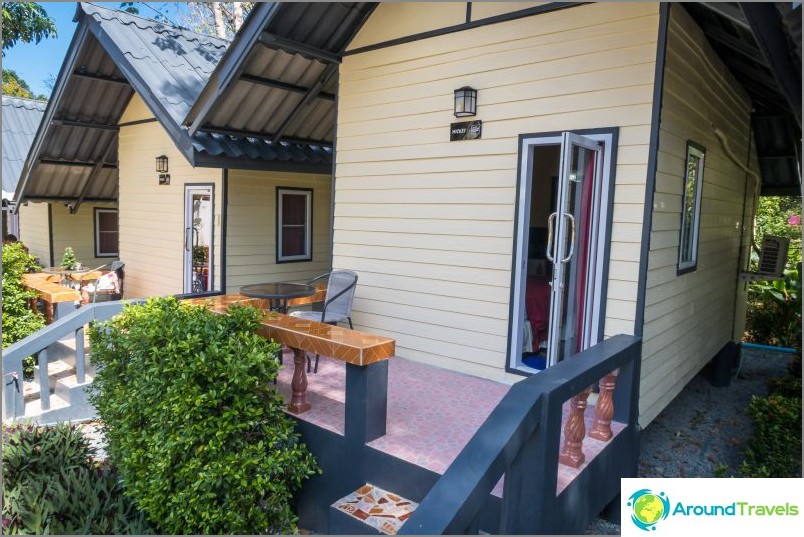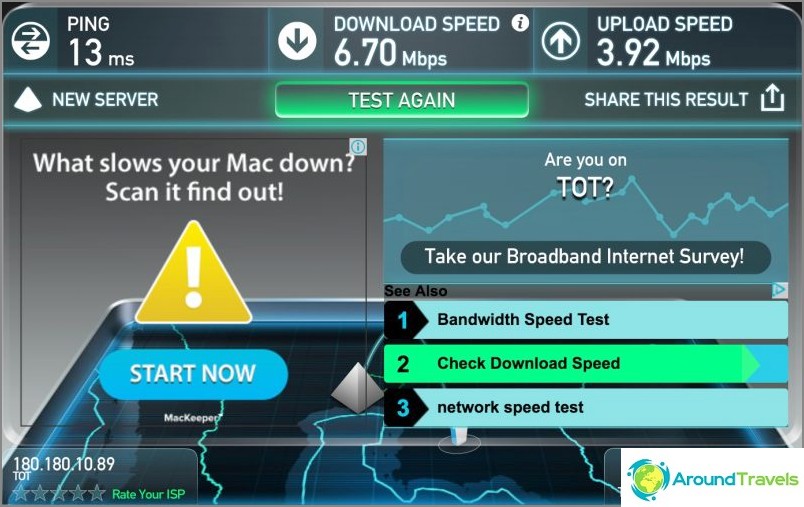 Territory
The area of ​​the complex (I can't call it a resort) is rather small. In fact, a few houses around the pool and that's it. The pool is also small and shallow, you can't really swim. Rather, it is needed in order to cool off in the heat. Apparently this is why it is always empty.
The hotel is located near the main road, but fenced off by a house, it can be seen in the photo. However, just in front of the resort there is a driveway from the orogi, so noise is heard. But when you are inside a bungalow, then, in principle, it is normal, I personally did not bother. Nearby there is a bar with music, but at 12 sharp it is turned off. On White Sand, in principle, it is noisy, so here or far away somewhere to bury yourself or go to another beach.
The bathing part of White Sand beach is only 10 minutes walk along the road. Nearby there is a Makro supermarket, a 7-eleven and Tesco minimarket, a good coffee shop. In general, everything is nearby, the entire infrastructure of the area.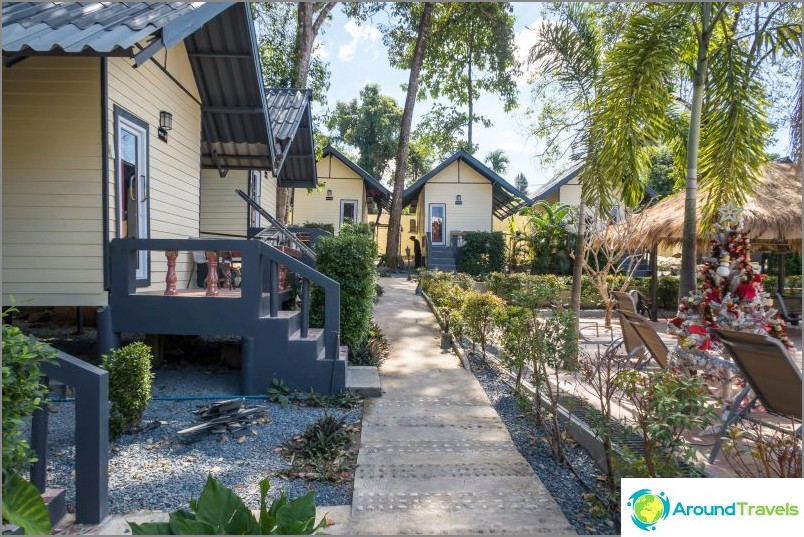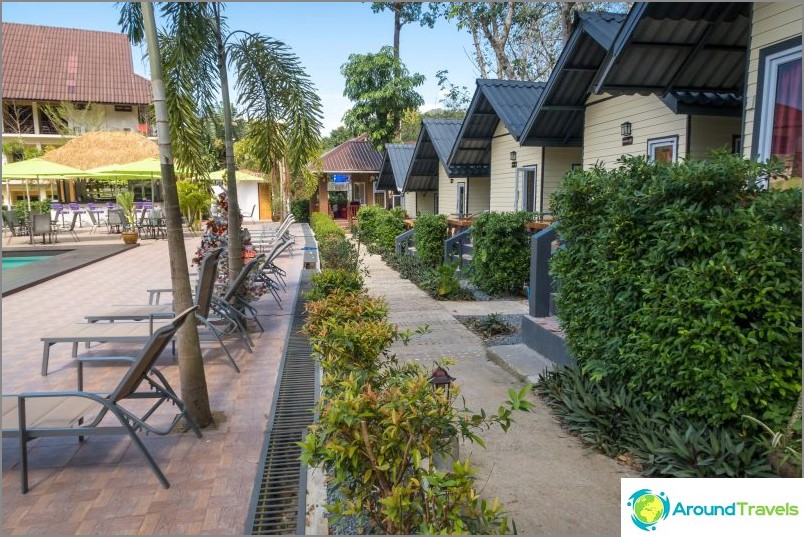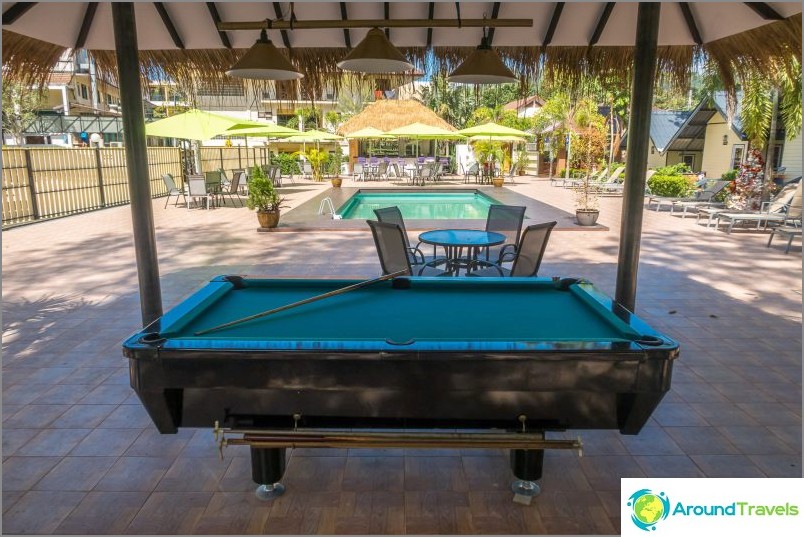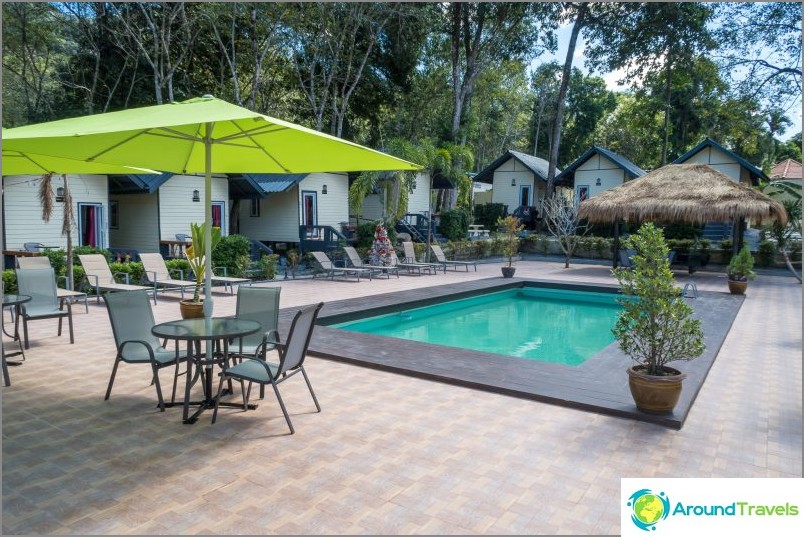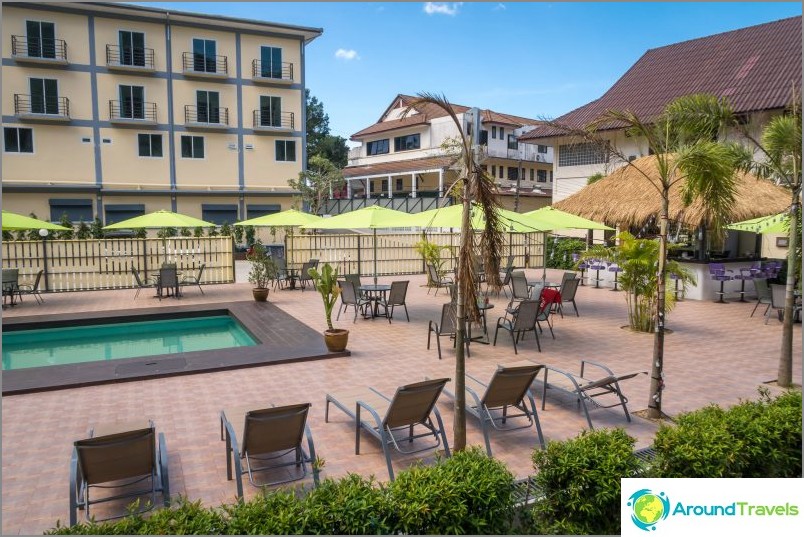 On the map
The White Elephant Resort
The White Elephant Resort
Small basic bungalow hotel. Suitable for budget travelers. There is a pool.
More details.
Small basic bungalow hotel. Suitable for budget travelers. There is a swimming pool.Read more.
P.S. Right next to it there is a good and also inexpensive hotel Keeree Ele Resort, but it is not a bungalow, all rooms in the building are.