The topic of taxes worried me for a long time, for some reason I wanted to pay them. Strange, isn't it? At the same time, I completely disagree with how they are spent in reality, therefore, in principle, I support those who do not pay them. Naturally, we are talking about ordinary people like me, and not about the owners of corporations and all sorts of oligarchs. They didn't pay and they won't do it anyway. And all these conversations that have arisen here periodically in the comments on the blog that they say freelancers are parasites do not pay, about anything. Several years ago, I worked for a large construction company, and many of them received salaries in envelopes, but I was not officially employed at all. I think they still hide part of the taxes, and they are taxed in one day, as I now have for a whole year. In my opinion, freelancers and small individual entrepreneurs should be touched in the last place, let them first deal with the big one.
The content of the article
When to pay taxes
I have no idea at what amounts it is worth registering an individual entrepreneur. Someone says that up to 15-20 thousand a month you don't have to worry, someone mentions 30-40 thousand, and some generally think that the amount of 100 thousand is small, and you can do nothing. Indeed, while I have not seen any precedents in Russia, there has not been a single case on the forums (or did I just find it?) For someone to start having problems because of such earnings. And those who have them high have registered an individual entrepreneur for a long time or have gone offshore. As they say, it is not profitable to do people like us, and there are no resources, so for now everything is calm.
But it seems to me that sooner or later the Internet sphere will be taken over, technologies do not stand still, especially since different laws have been adopted recently. For example, now a citizen of the Russian Federation must notify about the opening of a foreign account and also put money there only through a Russian bank (although it seems that something will be revised now), otherwise the fine is 100% on the amount of the transaction. And whether Epayments-type cards are fined or not, who knows. Also, a law on the national payment system was adopted, simplified the issuance of information on transactions on the accounts of individuals. Moreover, the process, I think, is not finished and the laws will be adopted further.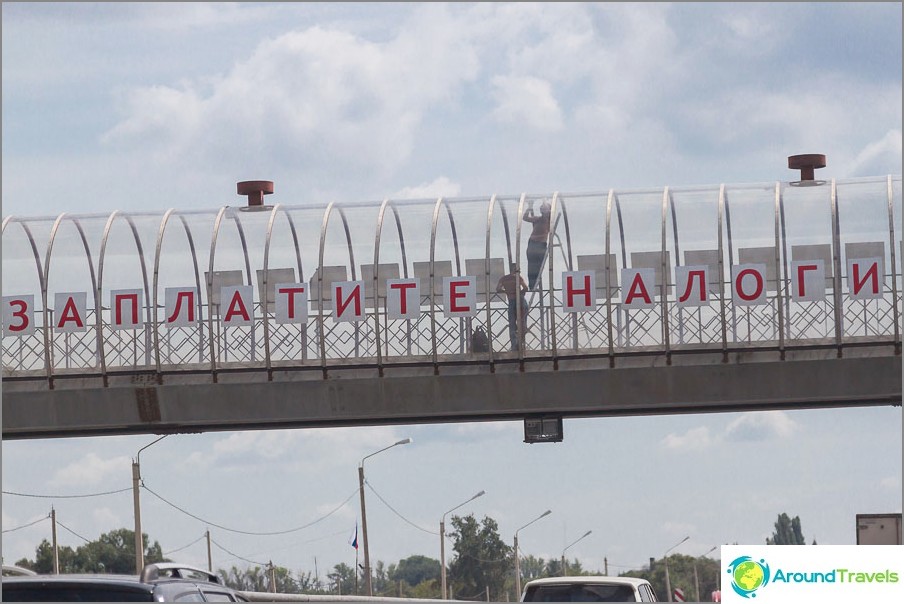 In general, since I do not own insider information and can only read laws (not always understanding what is written there), read forums, and draw some of my own personal conclusions, it was easier for me to whitewash and stop thinking about all this. Moreover, as I said, I initially had a desire to pay taxes. I made the following conclusion for myself - if you want to pay taxes and feel calmer, then you should do it. If you don't want to, then you need to look for safe schemes or go offshore with high turnovers (as I understand, with low incomes, this will not pay off). I will not advise what to do.
It is worth noting that you can not find answers to all your questions in our legislation, it is still raw. Until now, it is impossible to say for sure how to legally withdraw money from Adsense (through Rapida), because an individual gets into illegal business, and an individual entrepreneur gets to reduce taxation. Therefore, whoever decided for themselves, some pay 6%, others 13%. The same situation with the withdrawal of Webmoney, there are two main ways, and both of them are not entirely correct. It is also difficult to withdraw money from an individual entrepreneur from European partners when the payment is made from a foreign person. In general, there is such an unwritten rule, do not shine those incomes that cannot be confirmed primary documentation. And as you know, not every customer (talking about freelancing) wants to sign something, let alone send it by mail. So, if you want to pay taxes, then it's not a fact that you will succeed 🙂
Comparison of different ways to withdraw money
One of the reasons that pushed me to registration of individual entrepreneurs, there was a comparison of losses with different methods of withdrawing funds. You can guess for a long time what will be more profitable and what terrible taxes, so I just sat down and made a sign in Excel, where I calculated all the methods I knew with all the commissions and conversions. Surprisingly, it turned out that the withdrawal of money through an individual entrepreneur and with payment of 6% is at the top of my small rating, and, for example, epayments cards, which I also thought of as a non-payment withdrawal, are even slightly less profitable for me.
Perhaps my calculation will be useful to someone else, even to those who are not going to register an individual entrepreneur. Just keep in mind, this is my specific situation! Here is the file itself, and below, in order, each item.
Initial data
Here are the average blog income and the main ways to get it. Accordingly, I proceeded precisely from these sums for analysis. Currency rates are taken on the day of calculation.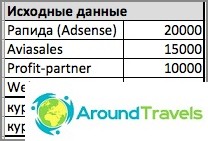 Withdrawing money through Epayments cards

When withdrawing money to Epayments, you must first receive all the money on webmoney, then you can transfer it to WMZ, and then send it to the Epayments account. Recently, it is possible to overtake WMR, they added rubles. But you need to look at what it turns out with the rates in the end, otherwise it may be more profitable to change WMR to WMZ in the exchanger, or even better to receive from affiliate programs in WMZ right away.
The exception is the Aviasales affiliate program (they are generally great in terms of withdrawal options), they can pay directly to Epayments, and the partner's earnings with this withdrawal method increase from 50% to 60%. With good earnings on air tickets, this can play a big impact..
As far as I understand, Epayments is one of the safest withdrawal methods in terms of taxes, because money goes only through webmoney and does not go to Russia at all. Plus, you don't even have a foreign account as such, these are some kind of virtual sub-accounts, that is, it will generally be difficult to find you. Epayments is also convenient for those who live abroad and for some reason do not want to open an overseas account..
But for those living in Russia and Ukraine, it seemed to me that it was not very convenient. Firstly, people write that it is difficult to find dollar ATMs (it is more profitable to withdraw in dollars), secondly, very small withdrawal limits, both for dollars and rubles, and thirdly, some ATMs generally refuse to accept such cards. You also need to understand that today there is such a service, but tomorrow it will not, so such a card should be used only in the format: transferred money and immediately withdrew, that is, not for storage.
Anyone interested in this way of withdrawal can read Searchengines, there is their official topic. And here there is a specific comparison of Epayments and Payoneer in terms of profitability, based on personal experience with withdrawing funds from cards.
Withdraw money via Payoneer cards

Tariffs for WebMoney withdrawal
Similar cards, like Epayments, only they are offered by the webmoney themselves for binding to the system. The withdrawal is carried out in the same way, WMZ are withdrawn to the Payoneer card.
There has already been a comparison of these cards in comparison with Epayments on the Internet, and I got a similar situation according to the calculations. Due to all kinds of commissions, they are less profitable. Plus, Aviasales will also have to be withdrawn to webmoney first, which is 50% instead of 60%.
Withdrawal to a foreign personal account

Tariffs for withdrawing webmoney to any card - 1.4% in total. Withdrawal fee, floating.
This option cannot be fully considered by me, because I do not have foreign accounts. Plus, my main place of residence is Russia, where I am so far most of the time, which means I need rubles. That is why they appear in the table. But if you live abroad permanently, then this option may be more profitable, you need to look at specific situations.
Withdrawing money through exchangers to cash
The toad always choked me to pay exchangers 3% for a withdrawal. But, as it turned out, exchangers come out on top in my rating in terms of profitability. Of course, if the exchanger is completely obsolete in your city and takes, say, 5%, then the situation changes.
Withdrawing for cash through exchangers is also considered one of the safest options in terms of taxes, because, again, you don't shine money anywhere. However, there is a risk that the exchanger will light up your data itself, if suddenly it is taken for one place. This happened recently in Ukraine. It is also possible that many will not want to travel and personally receive cash in cash. Of course, now almost all exchangers make transfers to bank cards, but with large and regular amounts from a certain individual, will there ever be questions? Maybe it won't, I don't know ...
Withdrawal of money to a personal account with payment of 13%

Alternatively, withdraw everything from once to personal bank accounts with minimal commissions. For example, webmoney can be withdrawn through the Guarantee Agency to any of your accounts with a commission of only 0.8%! Adsense through Rapida can also pay directly to the account and no commissions at all. Aviasales withdraws to a bank account, increasing the partner's earnings in this case from 50% to 60%.
This method turns out to be the most profitable of all, because the commissions are minimal, but it also turns out to be the most dangerous. All receipts to your bank accounts come from legal entities, which is not good, they may someday be interested. And if you start paying income tax of 13%, then the method rolls to the very bottom..
Withdrawal of money to an individual entrepreneur's current account with payment of 6%

Well, and finally, the last method that I ended up choosing. All funds without commissions are transferred directly to my current account directly from affiliate programs. That is, I do not need to receive them on webmoney and then transfer them somewhere. I pay 6% of the income received on the account, since I IE on simplified taxation system 6%. Everything is clear and understandable, the losses are exactly 6% (as it turned out, not the biggest losses) and I am white and fluffy.
I also entered into the table the expenses for the payment of My Cause, whose accounting services I use, so that there is a clearer picture. And here fixed contributions to the FIU not in the table, because with incomes over 500-600 thousand per year, they can be ignored (!) due to tax deductions. The link explains everything in detail, and by the way, since 2014, the threshold will be only 300 thousand. So my annual losses are exactly 6%, and not more.
Some moments
In all of the listed blackout schemes, only Adsense with withdrawal via Rapida is the weakest link. Because Rapida is a payment system that complies with the law, and if necessary, it will merge all the data about you. That is, even if you transfer from Rapida to Webmoney, it does not mean anything, because you have already brought money to Rapida, and there your passport details are indicated ... But you can get from Adsense directly to the currency account.
I do not indicate specific commissions for each option in the article, but they are all included in the calculation in the plate. If anyone is interested in getting to the bottom of it, write in the comments, we will discuss. The main losses are WMR-WMZ conversion, Webmoney commission 0.8% for withdrawal, service commission for withdrawal, commission for withdrawal at an ATM of a third-party bank, conversion of WMZ-rubles, Mastercard commission.
Pros and cons of registering an individual entrepreneur
pros
+ I sleep well
+ Conscience is clear
+ I have every right to scold the government 🙂
+ Small losses on the withdrawal of money, consisting only in the payment of tax
+ My location does not matter, that is, the status of a tax resident (for non-resident individuals, the tax is not 13%, but as much as 30%!)
+ Simpler apply for a Schengen visa
Minuses
- You need to figure it out once and spend a decent amount of time (My IP registration instructions)
- There is paperwork, although it can be minimized
- There is a risk of being called to the tax office when I am not in Russia, but it is decided by a power of attorney for a trusted person
Summary
I want to say right away that this is my specific situation, my specific troubles, consisting in the desire to pay taxes and in some anxiety and fears. I calculated, and I see that it is easier and more profitable for me to work in white. Of course, you need to figure it out, you need to conclude contracts, but for someone who makes money through the Internet, this can be said as a one-time promotion, once understood everything, set it up, and it works in an almost automatic mode.
It may well be that I made a mistake somewhere, that I completely misrepresent the situation in the tax area or something else. Therefore, I do not advise anyone and anything, you yourself count, think and analyze.
P.S. If anyone else knows good withdrawal schemes to make it both safe and lower commissions, please write in the comments.