At first, we settled on Klong Muang Beach in the At Sea condominium, there is one such. I read that this beach is almost the best in the vicinity of Ao Nang and Krabi, so the idea was originally to settle there for a couple of months. But no one told me that the road was being repaired there for half a year, and therefore dust is everywhere..
And besides that, trucks are also driven back and forth (the port is nearby), which does not add to the pleasantness of this place. In general, despite the fact that the beach there is really super due to the transparency of the water and the small number of people, we changed our minds to settle there and moved to Ao Nang.
First, to the hotel for a few days, while I continued to search for a home, and then in nice double house.
The content of the article
Condominium At See Condominium
Price
I rented an apartment in At Sea Condotel through Airbnb, from this owner, but it looks like he scored a rent, so you still have a very similar apartment, only with two bedrooms. There are a lot of them for rent in this condominium, you can still see for yourself.
Price 2000-2500 baht.
If you don't know yet, what is Airbnb, then be sure to read my post on the link. Well, here's another $ 20 bonus for your first booking if you haven't registered yet. The bonus can be used at any time later, so take it while they give it, otherwise they can cover the shop.
Hotels in Krabi>
Be sure (and I insist) to check for discounts or special offers on the excellent Roomguru service. He will quickly and easily show you discounts in all existing booking systems. In Asia, for example, there are a lot of offers on Agoda.com, which are much more interesting than for exactly the same hotels on Booking.com.
For example, here is a direct link to the hotel: At See Condominium
Not budget apartments, I agree, but if we compare what is offered in terms of hotels on the coast in the same range, then it turns out quite normally if we are talking about daily rent and apartments with a kitchen. Well, don't forget that the conditions are good here..
And if you rent a house in Krabi, then I remind you that we have personally assembled catalog of houses in Krabi, where more than 70 houses with a map and a photo.
Interior
What do you get for this amount? Large and spacious apartment, essentially an apartment. I know that there are both studios (they are cheaper) and 1-2 bedrooms. We had a 1-bedroom option, where a separate bedroom and living room combined with the kitchen.
Everything is clean and new, enough furniture. There is a TV, hot water, stove, microwave oven, dishes, refrigerator, two kondeya. There is also a balcony, however, it cannot be located on it when the air conditioners are working, since the external blocks are right on this balcony and stand.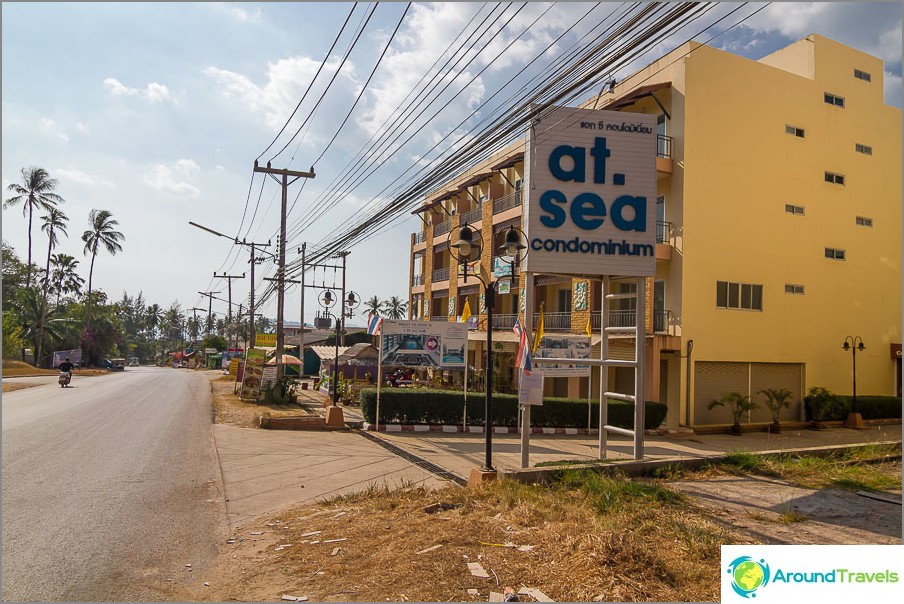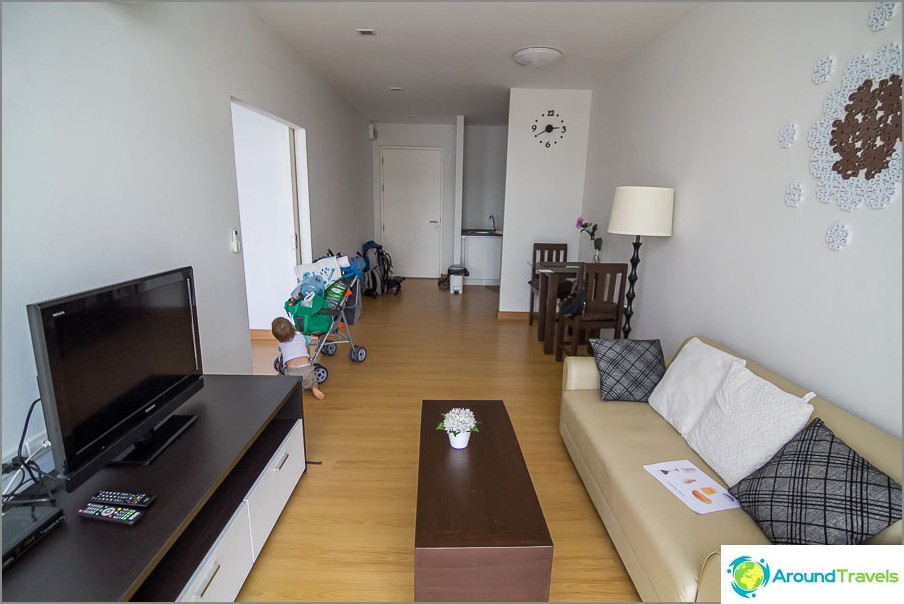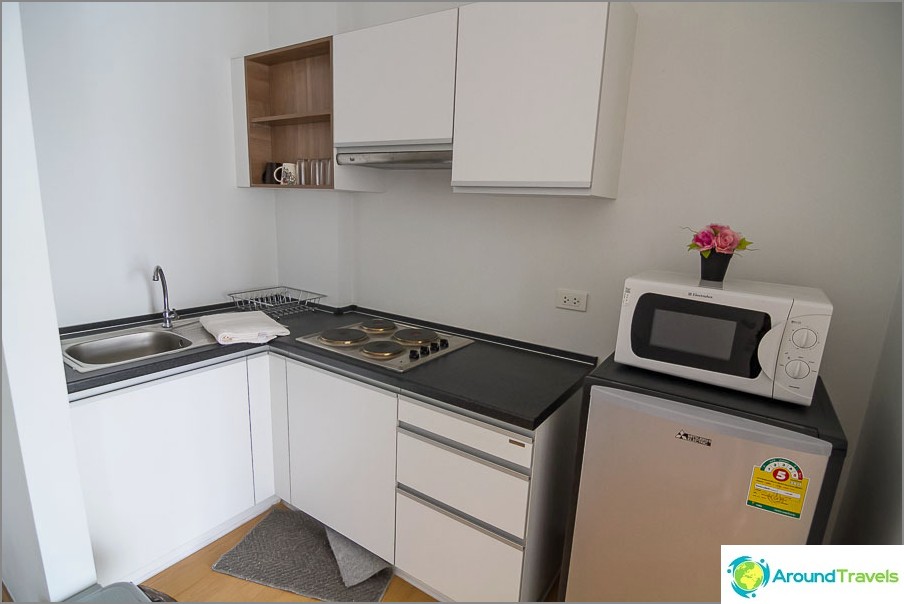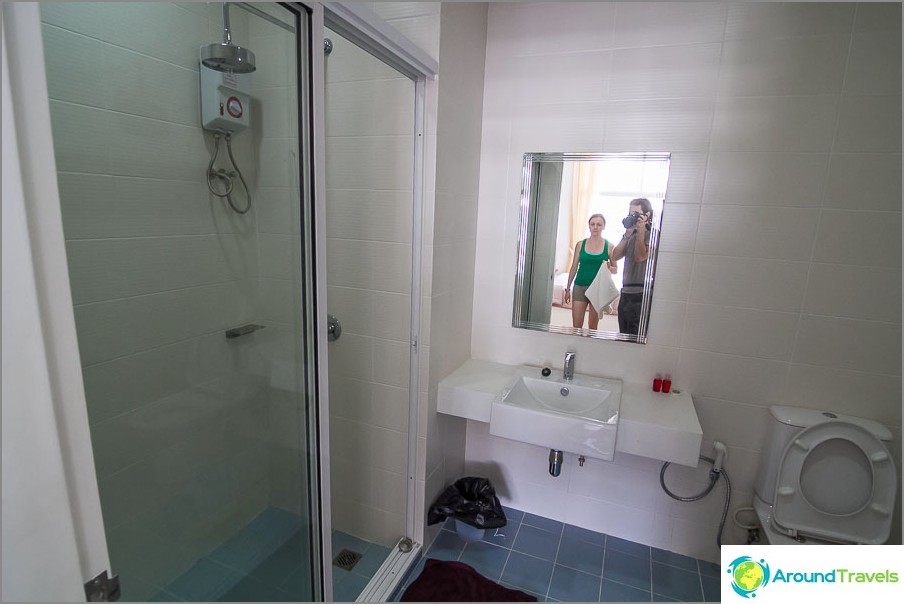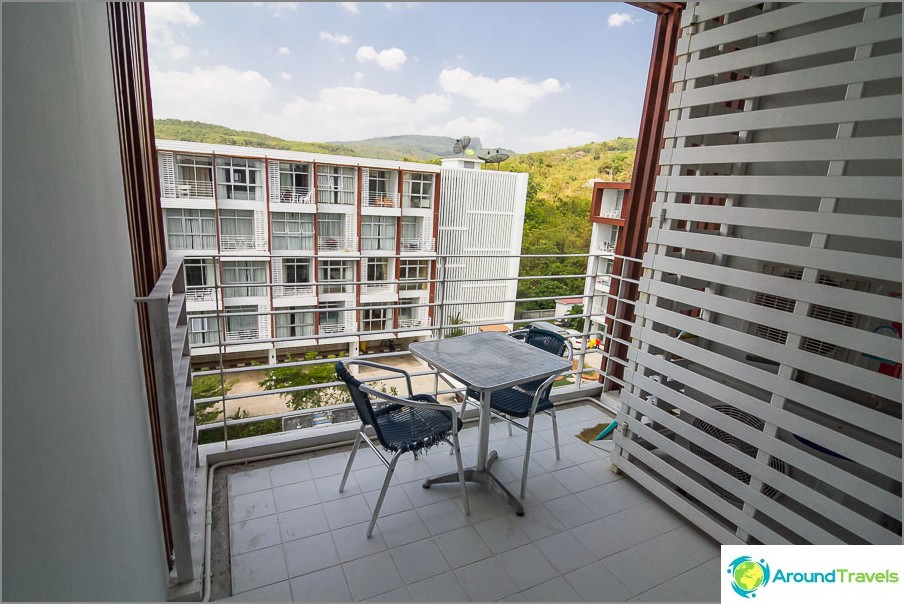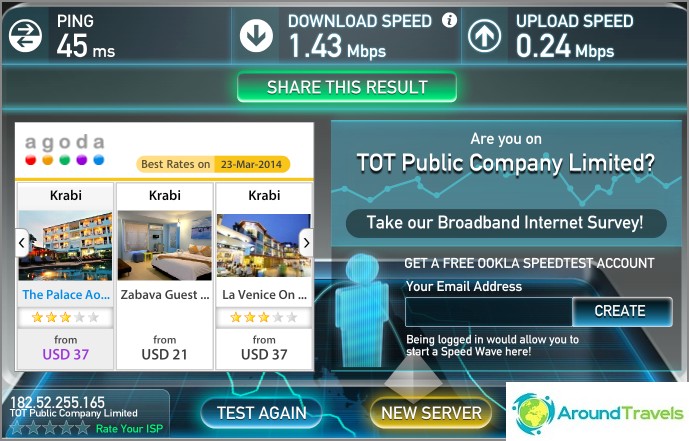 From the services you will get a large swimming pool (really big), as well as a fitness room with some set of exercise equipment. The territory is small, and there is nothing else on it, but not crowded. Each block (there are 3 of them) has a small parking lot. And most importantly, it's only 5 minutes to walk to the beach. Literally you need to go down a little and along the lane to the left there will be Klong Muang beach.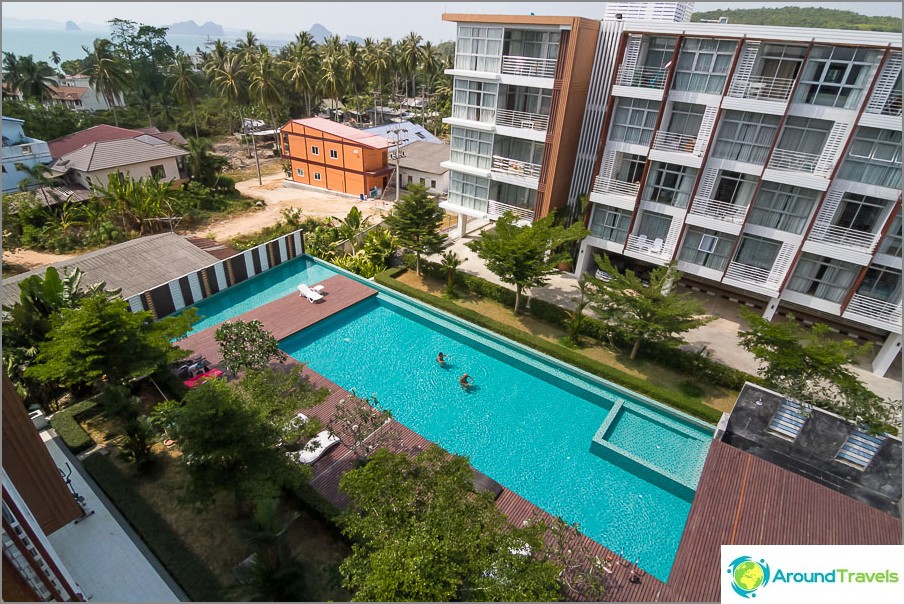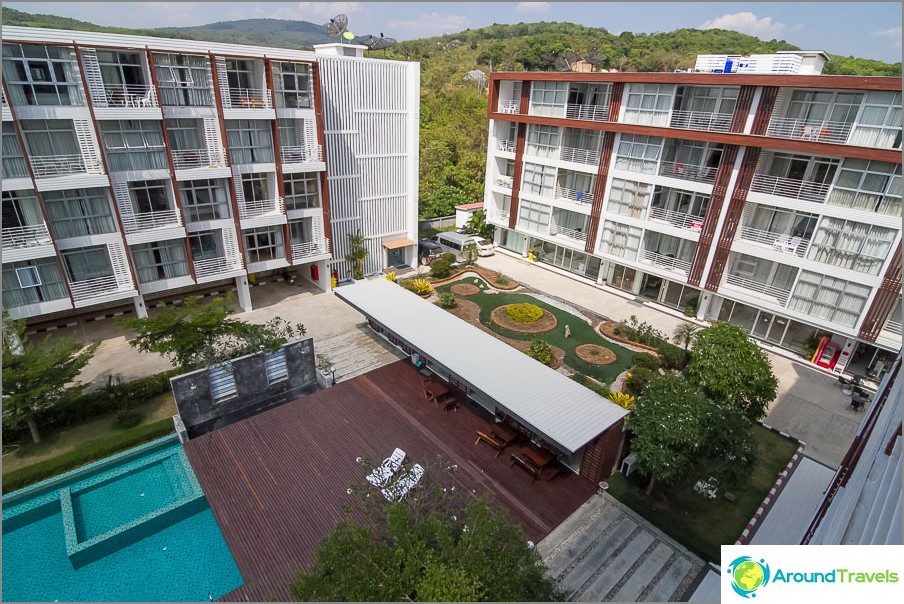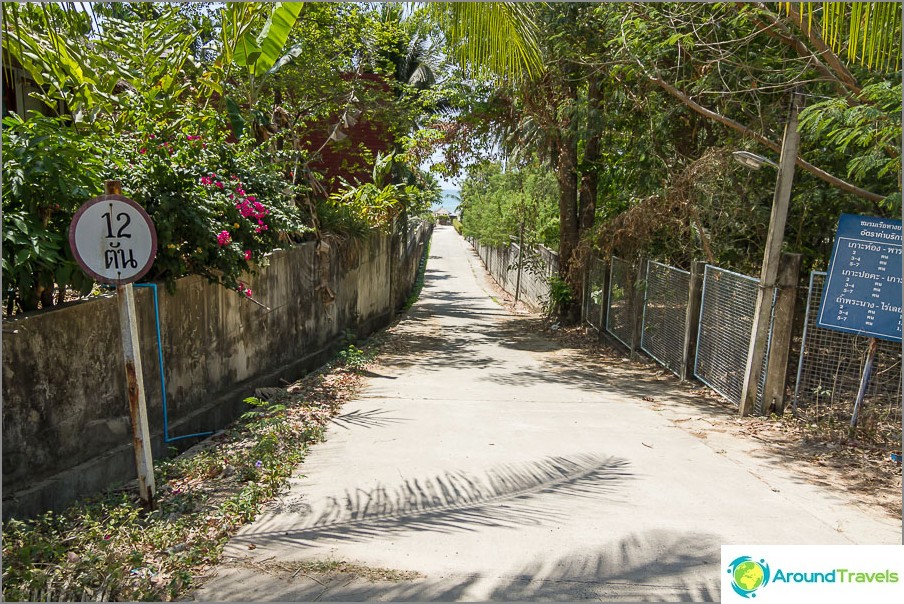 On the map
At Sea Condominium
At Sea Condominium
Condo on Klong Muang Beach. More details.
Condo on Klong Muang Beach. More details.
Klong Muang Beach
The beach is really good. The water is clear, the sand is fine, and there are few people. There is no feeling of being in a popular resort, it is a calm place with few hotels. I would divide Klong Muang Beach (or Klong Mueang) into two parts: its right side near the Sheraton hotel and the left side near the Sofitel hotel, if you stand facing the sea.
So the left side of the beach is very quiet, as there is no busy road and trucks, and, it seems to me, the beach there is also better in itself. But on the right side of the beach, the road goes straight along the sea, along which these trucks are worn, plus the beach itself is a little worse. And At See Condominium is, as it were, in the middle between the right and left parts. In principle, if it were not for the disadvantages and the price of an apartment, I would be happy to live here.
Klong Muang in the middle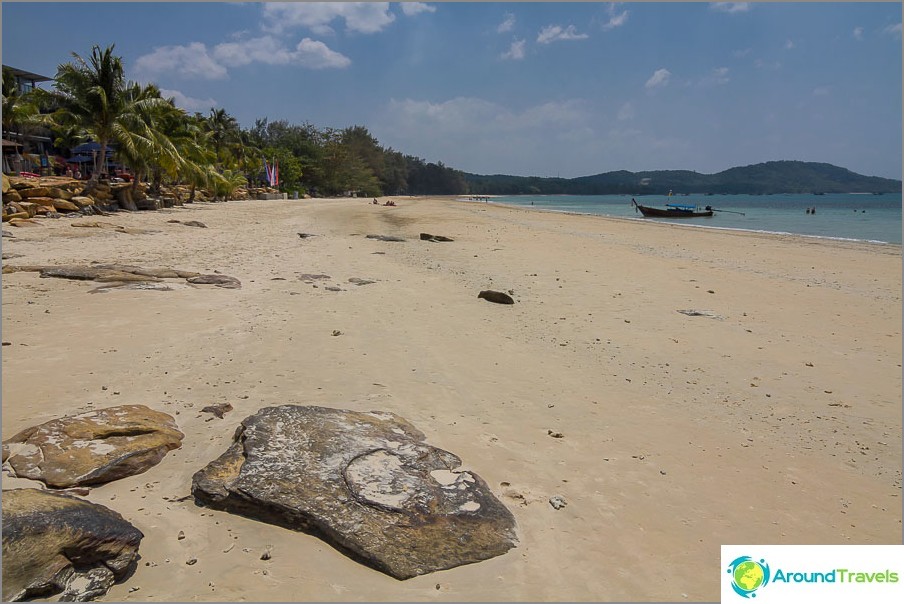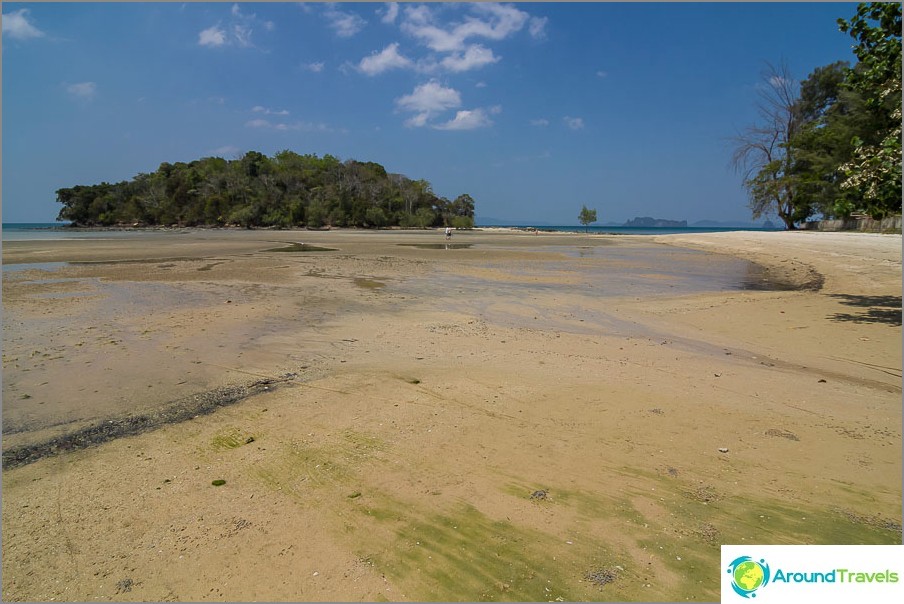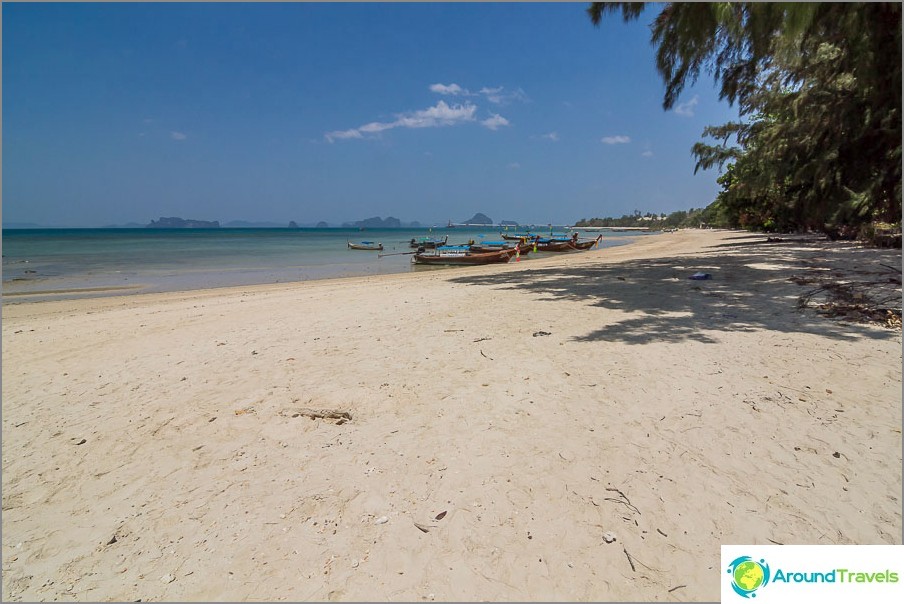 Klong Muang near the Sheraton Hotel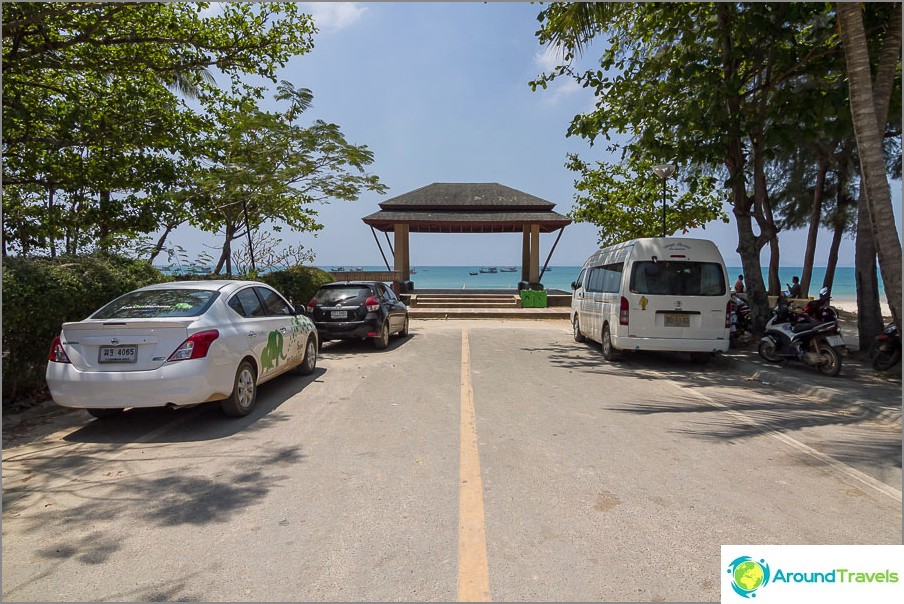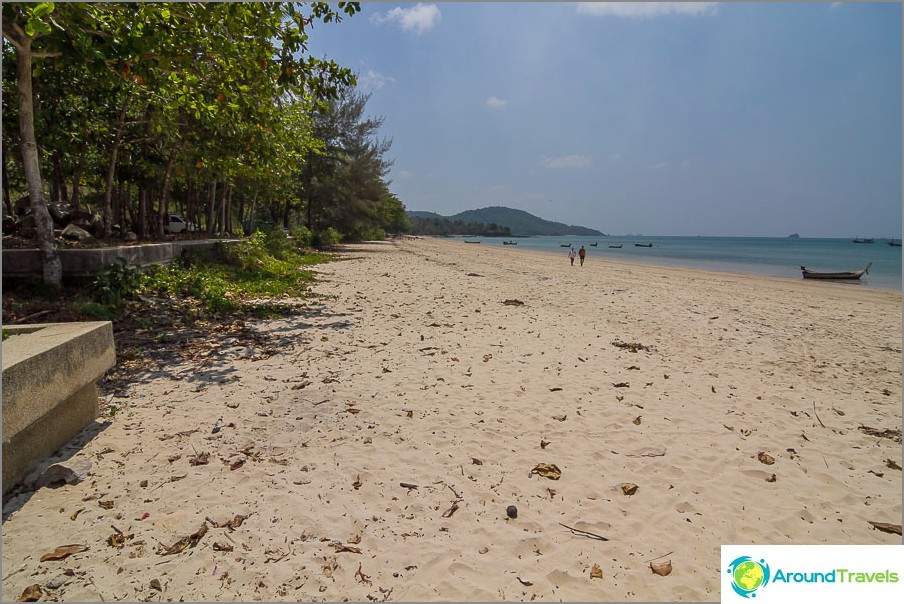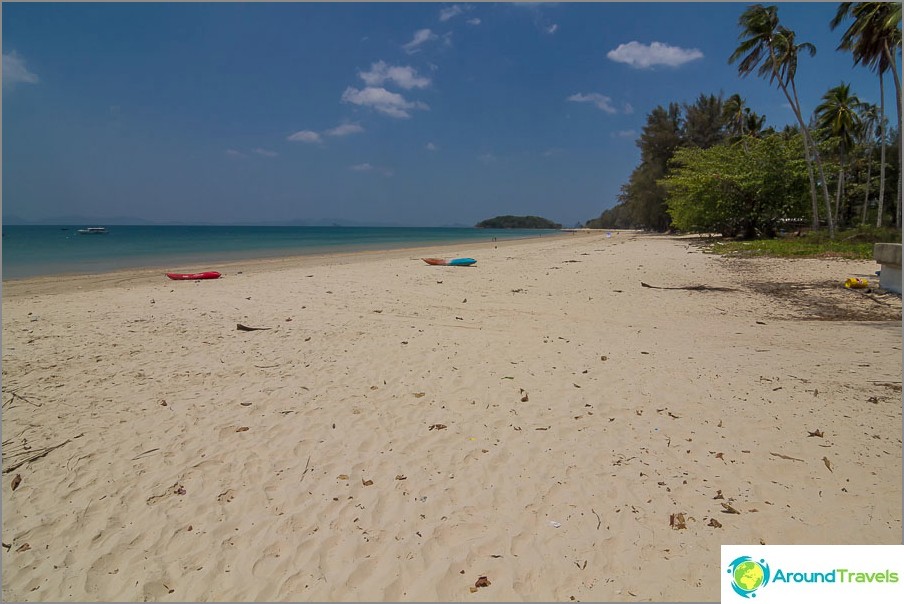 Of the minuses, it can be noted - stones, especially at low tide! But they are not sharp, so they are more or less normal. Moreover, when the low tide at Aonang and Noparat to the sea is generally far to go and too shallow, and here you can somehow swim, up to your neck in 10-20 meters it will be.
The disadvantages of the area are poor infrastructure, a very small selection of housing, road repairs and trucks scurrying back and forth, just raising dust into the air. In principle, the road repair will be over someday, and for those who do not care about infrastructure, I could recommend this place for living and resting. Just choose the part of the beach near the Sheraton Hotel.
Surely, if you search, then you can find a cafe that is not too expensive, and I saw 711 here (it is only one near the Sheraton hotel), and you can drive a bike to Tesco in Ao Nang, about 20 minutes to go, that is, some minimum infrastructure is still there.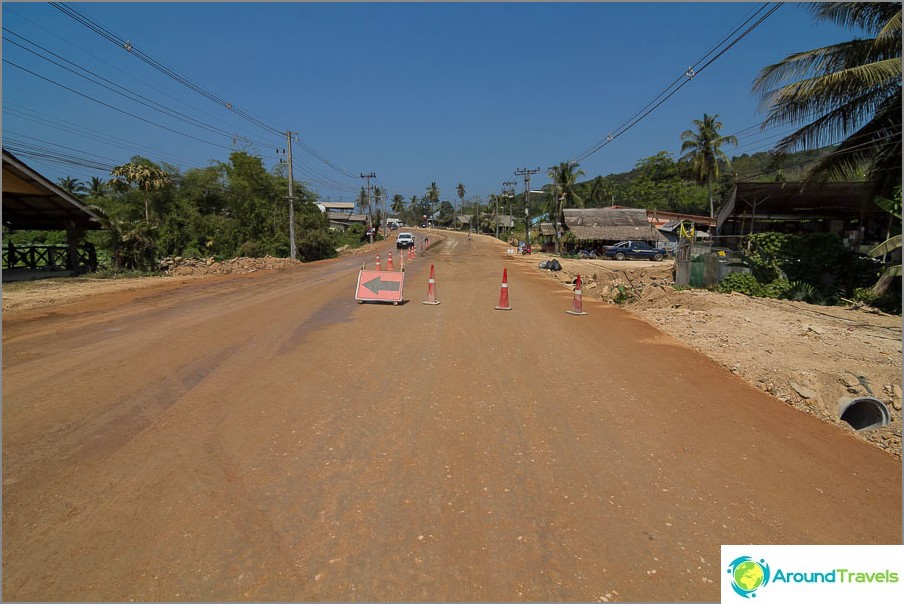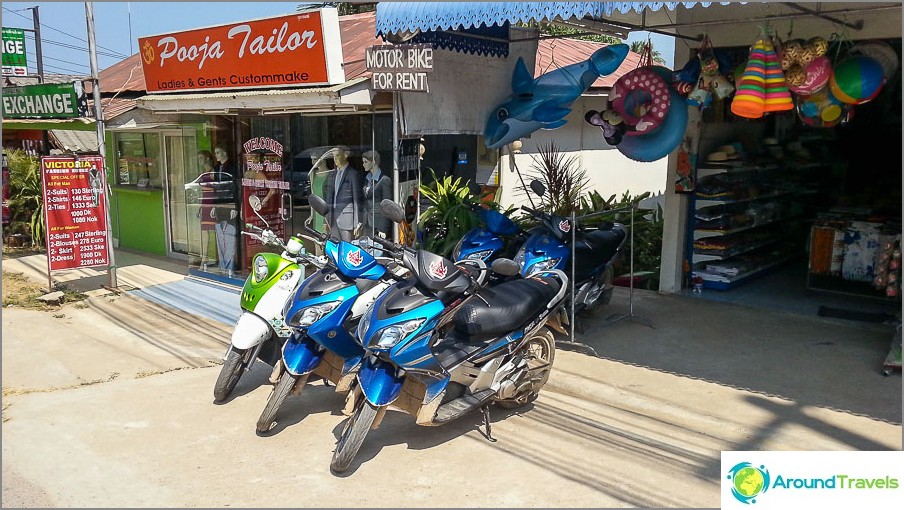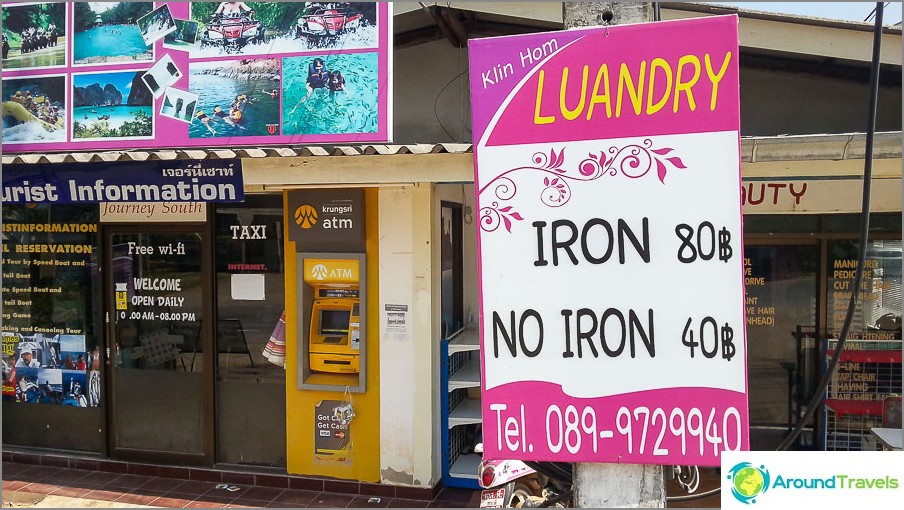 Honestly, I didn't even look for housing here, so I can only tell you about the At See apartments, where we lived for a couple of days. I saw small bungalow complexes and detached houses on the road to Klong Muang, but this is no longer walking distance to the sea, which means that the whole meaning is lost. But in general, the place is good, especially when the road repairs are over..