It just so happened that I go to Sochi several times every year and at different times of the year. Almost like a dacha, because it is not far from Moscow to Sochi. I tried all the methods that only exist: hitchhiking, bus, train, car, plane. True, the further, the more I like to travel by car and planes.
The content of the article
Flight and car rental on site
I will immediately recommend to those who love comfort, the option with a flight from Moscow to Sochi and renting a car right at the airport. Literally 2 hours on the plane, and then again on wheels. It is very important for those who do not like taxis and prefer to have a car nearby. On my last trip to Sochi, I did just that, I flew literally for a week, so I did not want to drag my car from Moscow and lose a few days, especially after such a ferry, I also need to rest the whole day. When I go for 1-2 months, then yes, it's better to drive my car.
It is best to book in advance through the MyRentaCar service. Excellent service, I have known it for a long time, I had to use it in Crimea, Montenegro and, in fact, in Sochi. In short, this is an aggregator of local distributors, that is, akin to Aviaseels only in terms of cars. The offers of the best rental offices are collected on one site and you do not need to go to their crooked sites and compare prices, all in one place, plus support if you have any problems with someone.
By car
A convenient way if you live somewhere nearby - say, in the Krasnodar Territory or the Rostov Region. But if you go to Sochi by car from Moscow, then this is at least 18 hours on the road (1650 km), if you don't get stuck anywhere, don't spend the night and drive in one sitting. The disadvantage of this method is that you will have to drive through many settlements, and there, as usual, there are traffic jams during the season, so the road may be delayed.
To be honest, although I love traveling by car, I don't like to overcome such distances at once, only if there is someone else who can replace me. Moreover, when you are traveling with a child, it is better to spend the night somewhere in Voronezh or in Rostov (follow the links where we personally stayed).
From the pros:
It is convenient to travel with your family, because you can make any forced stops, as well as take a lot of things.
On the way to Sochi, there is an opportunity to go somewhere else (for example, having made a stop in Lazarevskoye, Tuapse or Shapsi, you can swim in the Black Sea and see the sights).
The car is cheaper than the plane. And if you travel with a large family, it turns out even cheaper than buying train tickets. Of course, here you also need to take into account that you will need to stay somewhere for the night, and this is an additional cost..
Having a private car, you get full mobility on the spot upon arrival and there is no need to rent a car in Sochi.
If you get to Sochi by car from Moscow, then you will go in a straight line along highway M4, without turning anywhere. It is believed to be one of the fastest and most modern highways in Russia. In my opinion, everything is fine only to Voronezh, and then repairs begin and sometimes one lane in each direction. The most difficult part of the route is Dzhubga-Sochi. There is mountainous relief, 200 km of serpentine, in the summer season there are traffic jams. Most of the time is taken by a piece of Tuapse-Sochi, where there is one lane in each direction, which makes it quite difficult to overtake trucks, of which there are plenty. And from Dzhubga to Tuapse, there are still not such strong serpentines and there are overtaking lanes.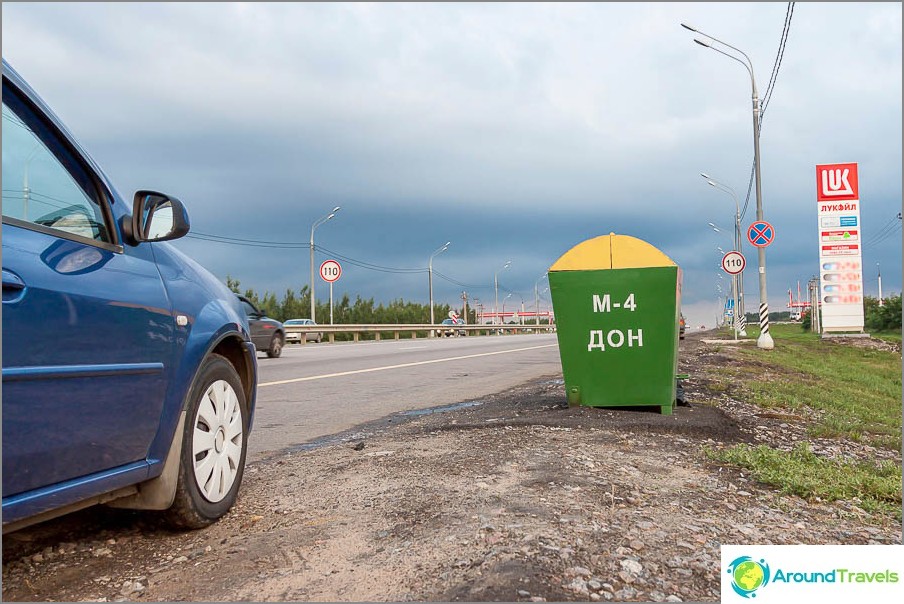 By bus to Sochi
It takes about 28 hours to drive from Moscow. Departure from st. m. «Prague», Art. m. «Orekhovo», from the bus station near the station. m. «Krasnogvardeyskaya». Ticket price from 2700 rubles.
Now there are many private carriers organizing trips from Moscow to Sochi, you can try to choose more expensive and more comfortable ones, so that with good air conditioning and almost with WI-FI. Try looking at the tickets on Busfor, a very convenient service for buying bus tickets online. But still, in my opinion, it is difficult to travel by bus such long distances..
Direct bus services to Sochi are now available from all major cities of the CIS. Prices for them do not change much depending on the season. The bus station in Sochi is located near the railway station, in the very center. You can rent a car directly from there.
By train
You can now book a train ticket to Sochi on-line, as well as pay with a payment card. At the same time, there is no need to come later for a ticket to the station, it is enough to show your passport to the conductor when boarding, if you have electronic registration, and not an electronic ticket (more details).
Traditionally, you can buy a train ticket to Sochi no earlier than 45 days before departure. If you go from Moscow or the central part of Russia, then it is 25-35 hours on the way. In summer, prices are higher than in winter. From most cities in Russia, trains come to the railway station in Sochi, or to Adler station, 35 km from Sochi. If you go by train to Krasnodar or Tuapse, then from there you can get to Sochi by high-speed train, in the summer they run regularly.
A ticket for a reserved seat carriage from Moscow to Sochi costs an average of 2300 rubles. On branded trains - more expensive (from 3,500 to 10,000 rubles). It is quite comfortable to travel with a branded train. There is no ordinary reserved seat, there is only a coupe and a suite. Each compartment has an outlet, WI-FI, air conditioning, a comfortable staircase to the second floor, three bio-toilets, a light snack is included in the price. It is faster and more comfortable to get to Sochi with a branded train than with a regular train, but in terms of saving money compared to an airplane, this is not an option. You won't really get any savings, but you will lose a whole day.
I remind you that if you are tortured by the buggy official website of Russian Railways, then you can buy a ticket through Tutu, I think you all know him.
By plane
A plane from Moscow to Sochi flies in 2-2.5 hours and arrives at Adler airport (aka Sochi). Departures take place daily from Domodedovo, Vnukovo and Sheremetyevo airports. Airlines that have flights to Sochi: Red Wings, Yakutia, Vim-Avia, Ural Airlines, Taimyr, Uteir, S7, Russia, Aeroflot, etc..
The cost of a plane ticket to Sochi from Moscow is on average about 4000 rubles one way. Naturally, during the season or on New Year's holidays (many go to Krasnaya Polyana), the price increases by 2-3 times. Buy in advance.
I usually monitor tickets for Aviasales or Skyscanner. In principle, it makes no difference, both work well. In order not to go to several airline sites, it is easier to compare prices in one of these services. These search engines display flights of all airlines that fly in Russia.
You can take a taxi from the airport to Sochi, or you can rent a car in advance, and it will be brought to you at the specified time. See for yourself how it suits you best. There is also public transport that will take you to Adler or Sochi. Adler is very close there, the airport is directly adjacent to the city.
How to get from Adler airport to Sochi
The airport is located about 30 km from the center of Sochi. That is, getting there is not difficult. The Aeroexpress train does not run from the airport to Sochi now. So, in addition to personal transport, a rented car or taxi, the most convenient way to get from the airport is by bus or minibus. There are a lot of them and they go often, they do not go long, so everything is simple.
Buses and minibuses leave every 10-30 minutes, depending on the season. There is a bus with number 105, 105C (at the minibus - 105-k) and 124 (to the railway station) to the center of Sochi. Transport starts running from 6 am, the last flight - after 11 pm. The airport is not the final stop of public transport, buses go from Rosa Khutor to Sochi and back, it is important to remember this in order not to confuse the direction. Taxis from the airport can be ordered online or on site. It will cost approximately from 1500 r.