I am sometimes asked questions about how much money we spend on living in Moscow, so I decided to write a whole post on this topic, similar to articles, how much did we spend in Phuket and in Chiang Mai. The title turned out a little loud, but this is to attract attention, so to speak 🙂 Because I cannot say that we survive and constantly deny ourselves something. Even the right words are difficult to find to explain our position; it is rather a deliberate decrease in our needs. Especially those that do not benefit us in any way. I partially wrote about this in the article Consumer society or clearing the rubble. Even when we both worked in offices in Moscow, we did not spend much more than we do now, maybe half the difference was. Thus, what we now have in terms of spending has been formed for more than one year, and did not arise spontaneously after we quit..
I suppose some people recognize us as ascetics, but I declare with full responsibility that we do not consider ourselves as such and simply replaced material pleasures with «moral». It all started for me from the moment when I stopped enjoying shopping. Probably difficult to imagine, but I almost don't feel anything at all when I become the owner of a new thing, be it jeans, or a new lens. It is convenient to use, yes, but zero emotions. Therefore, only logic in purchases - whether I need it or not, and what labor costs it entails.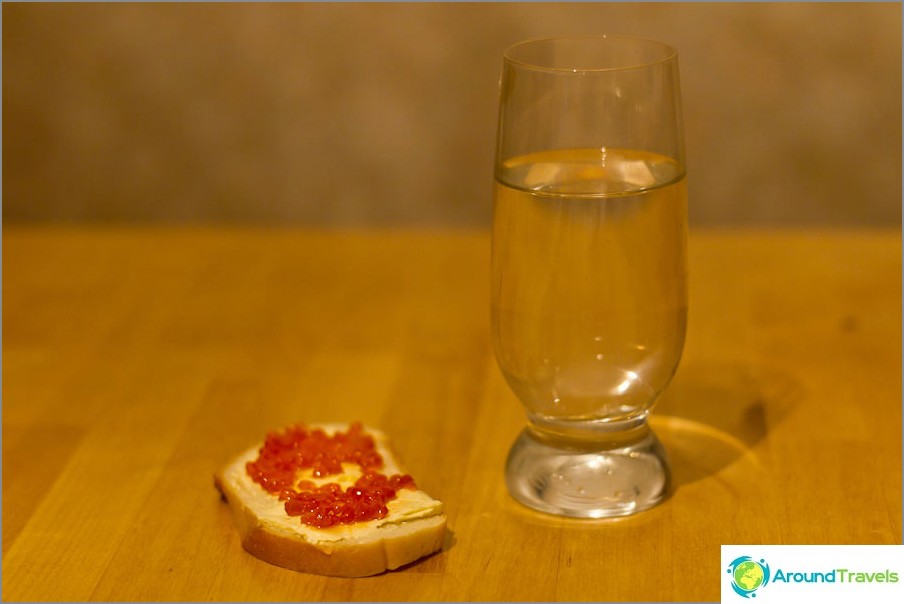 The content of the article
What is the article for
I would like to clarify a couple of points right away. He boasts that we are supposedly living on such an amount was not going to, just like crying 🙂 All this is a personal matter for everyone, and people live as they see fit. Yes, I want to be more free in my means, but for the sake of my goals I am ready to be patient, given that it is not so difficult, especially when almost every day there is an opportunity to do what I like. So, just simply, I would like to share this fact that it is possible to live like this, and at the same time not to consider yourself infringed in something that everything depends on priorities and goals. Perhaps this will lead someone to some thoughts..
Our monthly budget
We have an apartment, so we don't need to rent an apartment in Moscow. And also the amount of 15 thousand does not include optional purchases and travel. True, we rarely buy something, and our travels are also of a budgetary nature (I wrote about this here Cheap travel and budget vacations - money, time and comfort). We have been running a budget since 2008, so planning has become a habit. Details here: How to manage a budget - family and travel. Now let's take the average for the last months..
So, our expense items with explanations:
Food: 7000-10000r
We stock up at the nearest stores, such as Kopecks and Coins. We often order water from Platypus, less often we go to Auchan for cheese. And we also buy fruits and vegetables near the metro, in Butovo, unfortunately, not a lot with markets.
Utility bills: 2000r
Household chemicals: 0-500r
Apart from soap, shampoo, toothpaste, washing powder, we do not buy anything. We also use Lok from Amway as a type of harmless cleaning agent, but this bottle is already 3 years old, it will not end in any way. Cosmetics only eyeliner, hygienic lipstick, and some cream.
Transport: 600-1500r
The card for 20 trips is enough for a month. Buses are very rarely used, usually on foot. If we take the car from our parents, it also goes to refuel the tank..
Communication: 1000r
Internet 600 rub. On cell phones about 400r, we talk a little, as we are constantly together.
Clothes: 0-1000r
Irregularly and rarely, as they are usually accustomed to stocking up one-time and immediately for several years in advance.
Gifts: 0-3000r
Irregularly, as all sorts of holidays are not always
Unforeseen: 1000r
Total: 13100-20000r
To be honest until the end
At the end I would like to add about individual purchases that are not included in the monthly budget. Over the past year, all purchases were related to photographic equipment and laptops, this is what we use every day, and without which we cannot work. When there is a need for an upgrade and when it coincides with an opportunity, then everything is done. In 2010, we had an amateur whale DSLR and a couple of simple laptops, and now we have a normal camera with additional lenses and two good laptops. All this I write to the fact that these expenses are not obligatory for living in Moscow and are the result of unnecessary funds.
I am also ready to admit that some of our needs have been replaced by others, and the resulting vector is not yet fully clear. In any case, you can't live without a consumer society now, you still need something.
P.S. If you want to write something nasty, you better leave it with you and walk by.
UPDATE. Since then, a lot has changed, now we live on completely different amounts, nevertheless, the principles in life have remained similar, which, first of all, consists in the reasonable spending of money based on our own needs, and not imposed by society.